Embark on a journey of tranquillity and rejuvenation as we explore the top spas in Bali.
Whether you're drawn to traditional Balinese healing techniques or modern wellness treatments, Bali's spa landscape offers an array of havens dedicated to your relaxation and self-care. In this guide, we'll unveil the finest spots across the island for a blissful escape.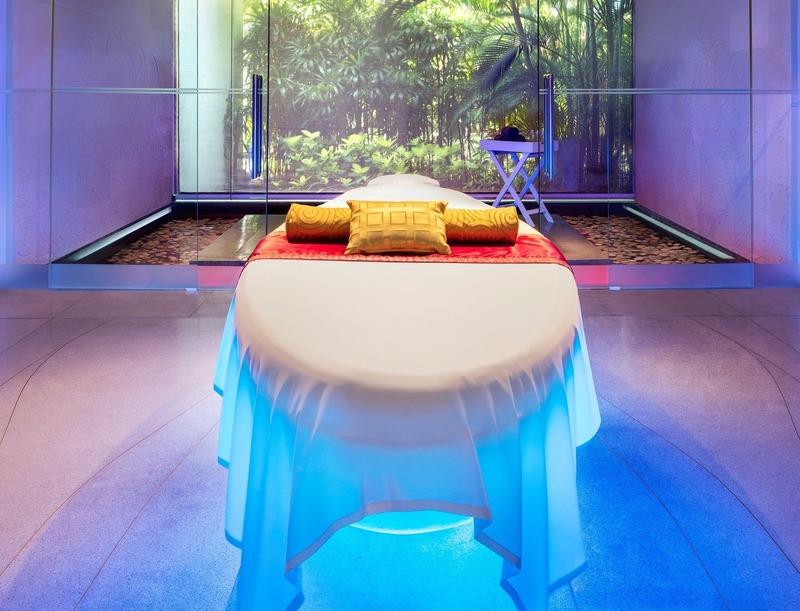 AWAY Spa
Indulge in the ultimate and detoxifying spa experience at AWAY Spa, located at W Bali Seminyak. Open 24 hours, the spa offers a new level of relaxation with innovative facilities and impeccable service. From midnight massages to beachfront cabana bliss, guests can succumb to a variety of treatments, including body scrubs, wraps, foot baths, makeup services, and massages. AWAY Spa is dedicated to accommodating your needs all day long, ensuring a rejuvenating and immersive experience.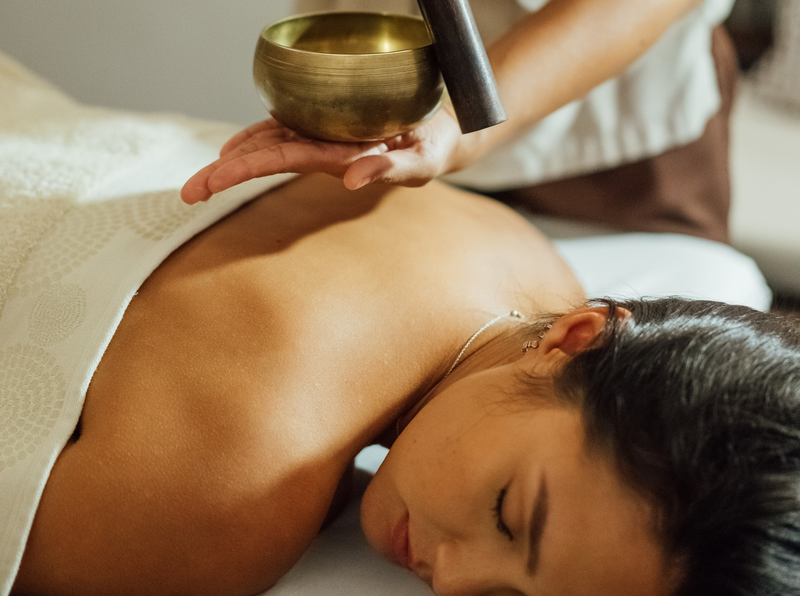 Sava Spa
Sava Spa in Hotel Indigo Bali Seminyak Beach offers a head-to-toe indulgence experience. Their complete menu of pampering treatments blends modern holistic healing with local wisdom, using an exquisite collection of body care products crafted from local herbs, Balinese rice, and sea salt. With a zen pool inspired by Balinese irrigation, the spa features six couples massage rooms, four singles treatment rooms, and a dedicated reflexology space. The well-trained, award-winning spa team offers a holistic approach, incorporating various methods and developing their own all-natural massage oils and scrubs.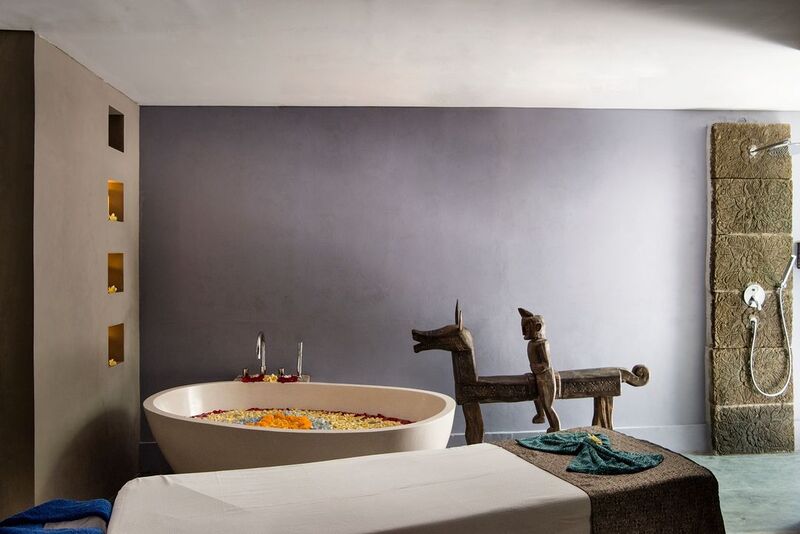 Mudara Spa
Nestled in the serene Blue Karma Dijiwa Seminyak, experience a transformative wellness journey with the exclusive Kobido facial massage—a blend of ancient wisdom and modern techniques. Beyond traditional spa offerings, discover the convergence of tradition and innovation through colonic hydrotherapy and cleansing, detoxifying both body and soul. More than a spa, it's a passage to renewed vitality.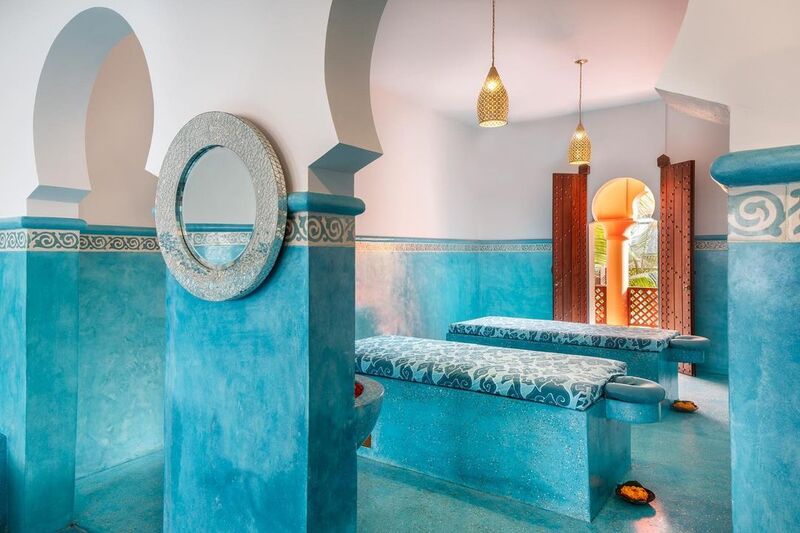 Bodyworks Spa
Located in Seminyak, is a family-owned day spa that's been an oasis for relaxation and self-care since 1994. With almost 30 years of experience, it seamlessly blends rejuvenation and a touch of playfulness. Bodyworks Spa offers an array of massage types, from unique two-hour exfoliation treatments to traditional Balinese massages that employ ancient techniques for muscle and body healing. In addition to massages, they provide modern beauty treatments, including facials, epilation, manicures, pedicures, hair cream baths, and hair services.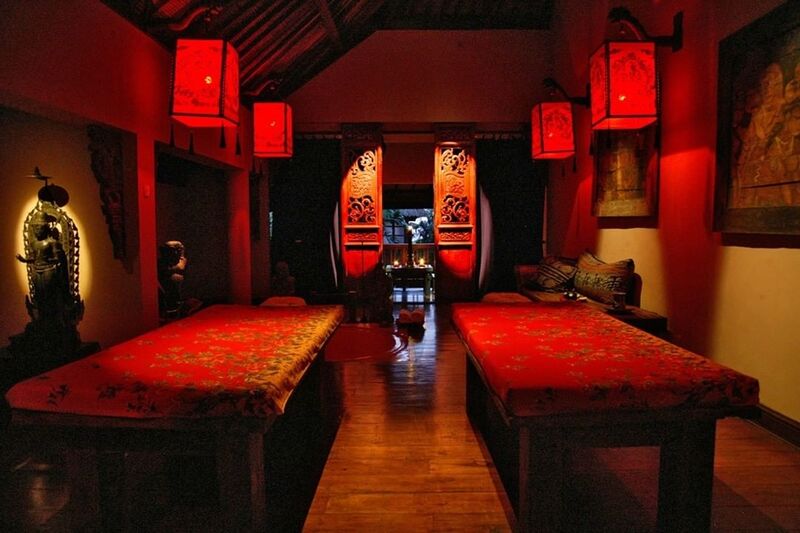 Waroeng Djamu Spa
Inside Hotel Tugu Bali, Waroeng Djamoe Spa invites guests to experience Indonesian exotic treatments inspired by the rich heritage of Javanese and Balinese kingdoms. The spa offers a luxurious array of authentic treatments, ranging from traditional massages like the 'Balinese Pijitan' and 'Javanese Pijitan' to indulgent royal pampering lasting up to five hours. Couples can enjoy special treatments, and meditation classes are also available. The spa provides the flexibility of enjoying treatments in the privacy of your room, complete with a massage bed, or in one of the dedicated treatment chambers known as 'Kamar.'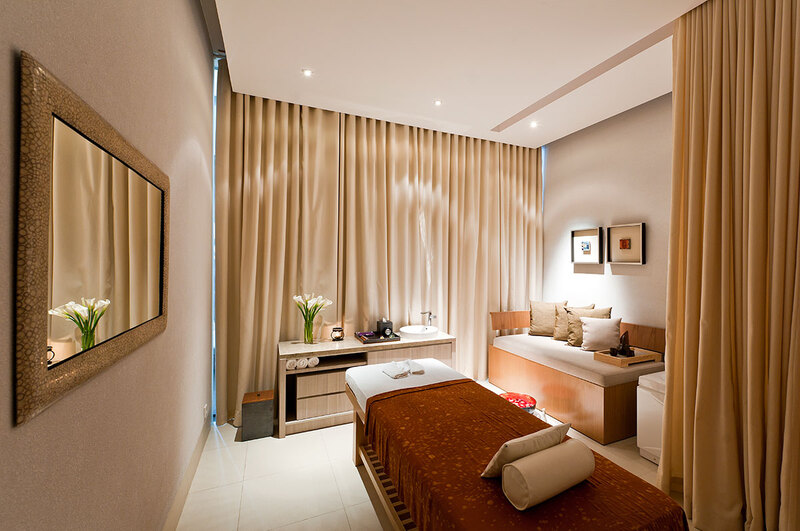 Celestine Spa
Discover Celestine Spa at The Stones Legian, offering authentic Balinese Massage and personalised body treatments for a blissful return to balance. Choose from soothing options such as Relaxing Spa, Energise Treatment, or Reflexology. Using all-natural Ritual Alami products rooted in Indonesia's healing tradition, Celestine Spa ensures a pure and rejuvenating experience without artificial preservatives or harmful chemicals.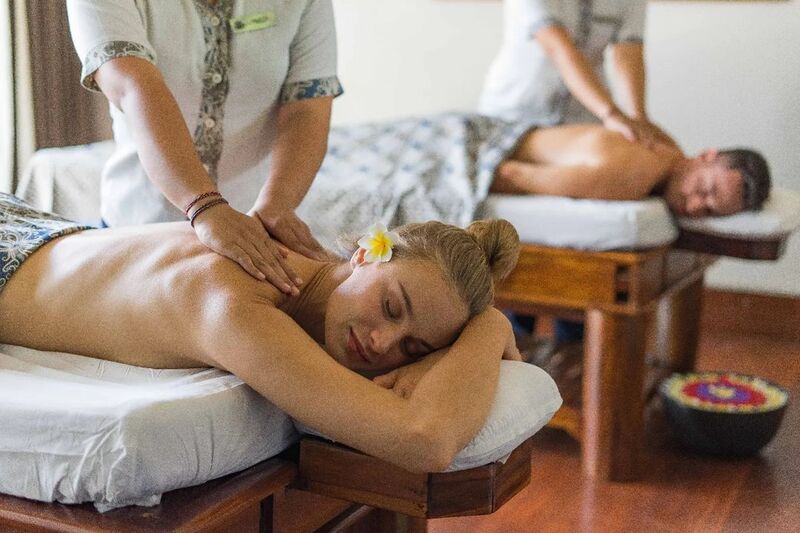 Sudajiva Spa
As one the staples of Sudamala Resort Sanur, Sudajiva Spa – meaning "water of life" – blends ancient and contemporary therapies to cleanse body and soul on the Island of the Gods. Each spa suite, with a private garden courtyard and outdoor 'rain' shower, restores the balance between body and mind. Using specially blended products from the island's natural elements, Sudajiva elevates the spa experience. Treatments like Sudajiva Bliss and Ayurveda Bliss Massage offer relief from muscle tension, soothe sore joints, and refresh the body, inviting guests to embark on a rejuvenating journey.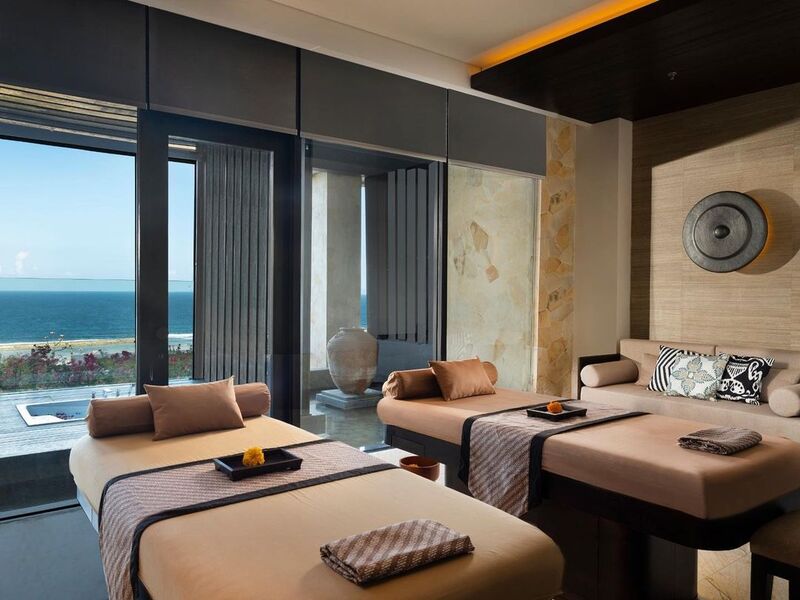 Apurva Spa
Situated at the prestigious The Apurva Kempinski, The Apurva Spa offers a serene escape with panoramic ocean views. Guided by the Javanese proverb 'rupasampat wahyabiantara,' the spa emphasises the harmony of outer and inner beauty. Tailored treatments for life stages, featuring carefully chosen oils and lulur, promise enduring well-being. The application of traditional Lulur and Jamu techniques establishes The Apurva Spa as a distinguished destination for those seeking luxury spa experiences in Bali.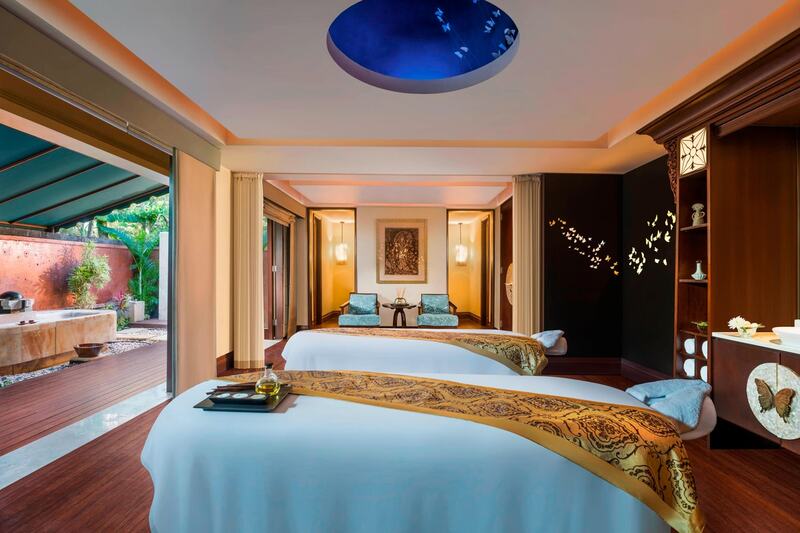 Iridium Spa
This is a luxurious sanctuary that blends traditional Balinese treatments with European, Thai, and Indian Ayurvedic philosophies. Located within The St. Regis Bali Resort, the spa spans 2,800 square metres and includes 12 treatment spaces, private suites, aromatherapy steam rooms, hydrotherapy pools, and a beauty salon. Experience the local Lulur Experience of Indonesia, featuring body exfoliation with sandalwood, turmeric, ground rice, and nuts, followed by a hydrating yoghurt-based emulsion and a luxurious flower bath.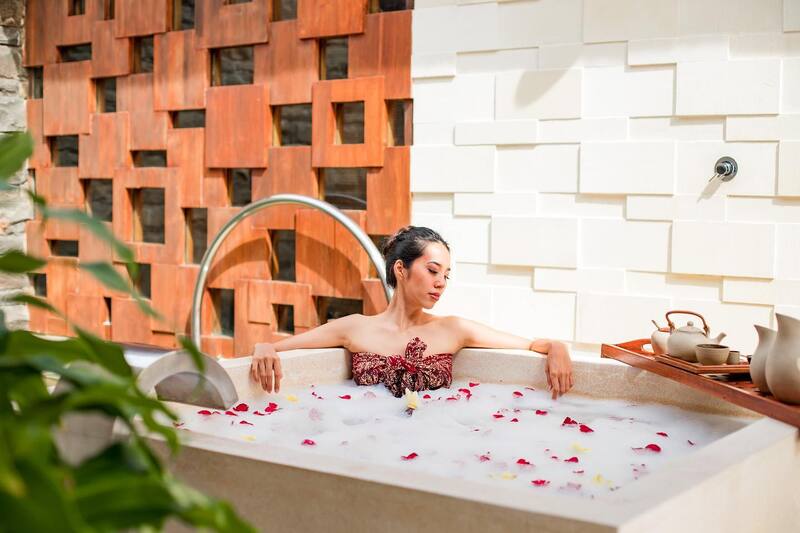 Kriya Spa
Kriya bears the meaning of "Rituals" in Sanskrit. This spa located at Grand Hyatt Bali is inspired by the grandeur of an ancient Balinese water palace. It beautifully reflects the traditions of wellness through its magnificent architecture. Rooted in the principles of "feel, fuel & function," Kriya Spa is dedicated to fostering a healthy relationship with oneself in the modern world. This spa offers discerning travellers an authentic Balinese healing experience with 24 luxurious spa villas for individual treatments and full-day spa programs.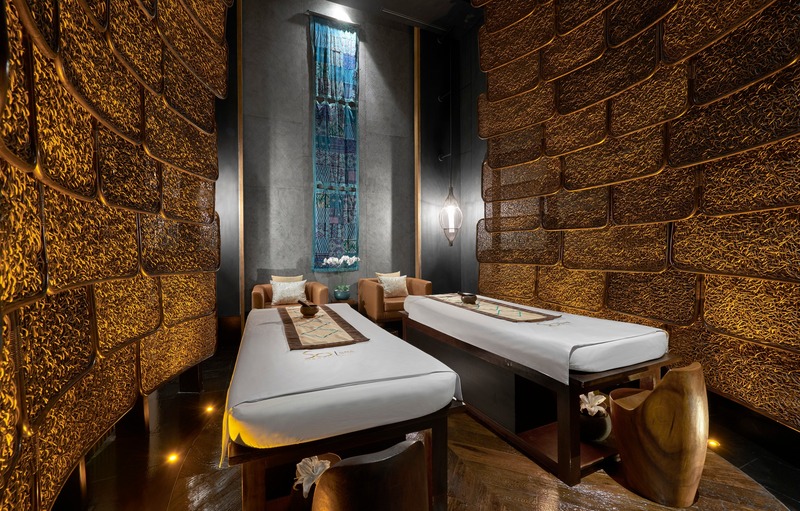 Sofitel SPA (SoSPA)
SoSPA at Sofitel Bali Nusa Dua combines ancient traditions from Bali and Java with French cosmetology, offering an exhilarating and rejuvenating experience. Set in a serene oasis with gentle ocean breezes, the spa provides world-class massages and treatments, including signature rituals like the So Exhilarating Massage and So Rejuvenating Facial. Guests, both male and female, can personalise their spa experience by building their own package with interchangeable product elements and treatment enhancements.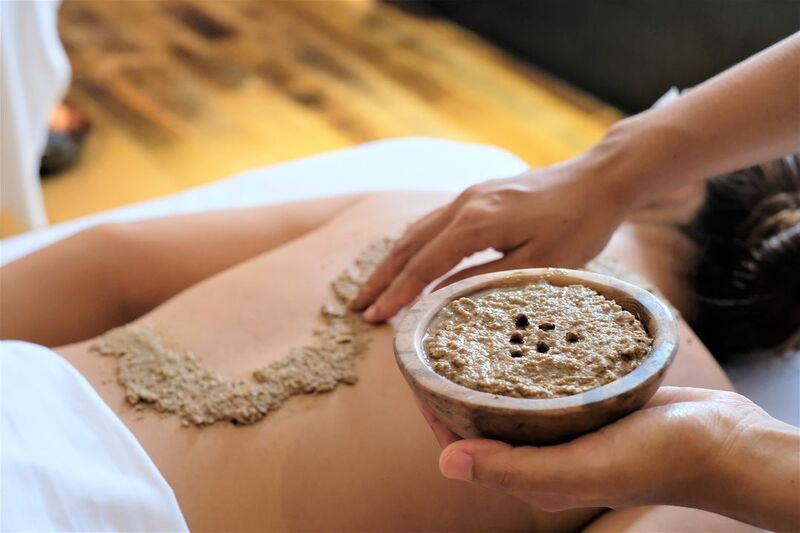 Six Senses Spa
As part of Six Senses Uluwatu, the Six Senses Spa offers specialty treatments and individual journeys to balance the senses and bring bliss to the mind. Using natural, ethically-produced products and locally-inspired practices, the spa provides holistic wellness. One standout treatment is the Balinese Boreh Wrap, a traditional Balinese ritual utilising local ingredients like clove, turmeric, and nutmeg. This rejuvenating treatment warms the body, relieves tired muscles and achy joints, boosts circulation, and encourages the release of toxins.