Citadines Sudirman Jakarta, a leading serviced apartment complex managed by The Ascott Limited, celebrates it's one-year anniversary along the International Coffee Day.
The celebration is a milestone marking a year of excellent service, remarkable experiences, and a commitment to creating a home away from home for both business and leisure travelers.
Since opening the door last year, Citadines Sudirman Jakarta has emerged as the preferred choice for even the most discerning travelers seeking a refined and cosy stay in the bustling Indonesian capital. Its strategically located serviced apartments near Sudirman road grant easy access to vital business hubs, shopping districts, and cultural attractions, making it an ideal choice for both brief and extended stays. Beyond offering comfortable lodging and top-notch amenities, Citadines Sudirman Jakarta is also committed to advancing sustainability in travel. Through the implementation of a high-quality air filtration system within the premises, guests can relish continuous access to fresh air.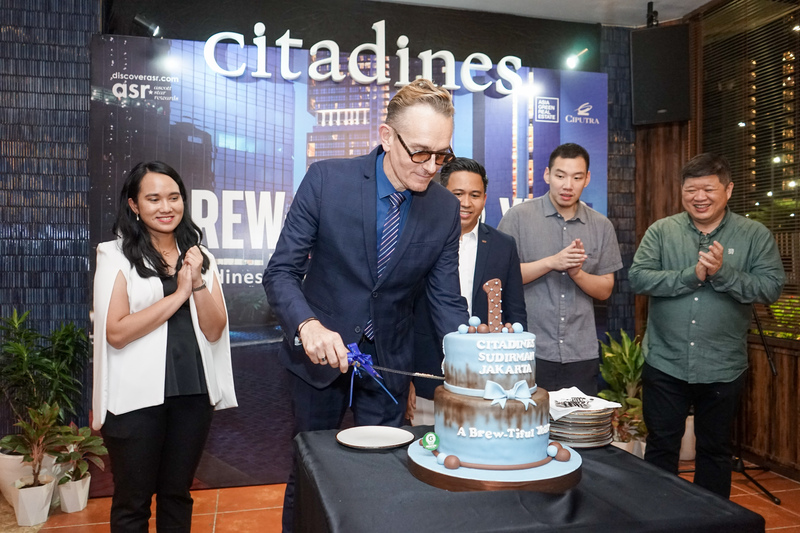 Mr. Hairil Mukhlis, Residence Manager at Citadines Sudirman Jakarta, said: "sustainability has always been our top priority, especially considering Jakarta's high levels of air pollution. The installation of air filtration systems at Citadines Sudirman represents just one of many initiatives aimed at creating a cleaner and healthier environment for our esteemed guests. The EDGE certification issued by the Green Building Council Indonesia underlines our efforts".
In celebration of International Coffee Day this October, Citadines Sudirman Jakarta is excited to host a series of engaging coffee-themed activities. Coffee plays a significant cultural role in Indonesia and serves as a unifying element between locals and travellers due to its rich traditions. These activities include Coffee Hoppings to local cafes, the Citadines Coffee Experience with staff turning into skilled baristas, Latte Art Training with certified coffee trainers, and the Traditional Coffee Corner featuring the legendary 'Kopi Klotok.' These events showcase our commitment to creating a memorable coffee-centric experience for our guests, embodying the essence of the Citadines brand.
In celebration of Citadines Sudirman Jakarta's 1st anniversary, guests checking in between October 2023 and November 2023 will receive a complimentary drip coffee made with a unique Citadines blend. By joining Ascott Star Rewards (ASR), guests enjoy exclusive offers at Ascott hotels and resorts across the world.
More information available at discoverasr.com website and social media @discoverasrindonesia.