"I addressed two main issues in my speech at the Retail Summit in September 2023:
"The interior design industry, in general, lacks standard guidelines to control their design quality and their lack of material knowledge. Interior design isn't only about theory but also experience and in-depth knowledge of what you're designing," shared Martin Nugroho, the Managing Director of Interiologic.
"Commonly found interior design problems are related to these three major issues: uncalculated space planning resulting in accessibility issues, lack of resourcefulness turning material choice into a budgeting nightmare, and flow-planning failures that add dysfunctional spaces within the design."
Who is Martin Nugroho?
I was born in Jakarta. I moved to Perth, Western Australia as a child where I lived most of my childhood and teenage years. I graduated from Curtin University of Technology and had my first taste of work experience in Western Australia. Eventually, I moved to Malaysia for about 1.5 years to expand my career horizon and moved to Singapore for over a decade before finally returning to Indonesia.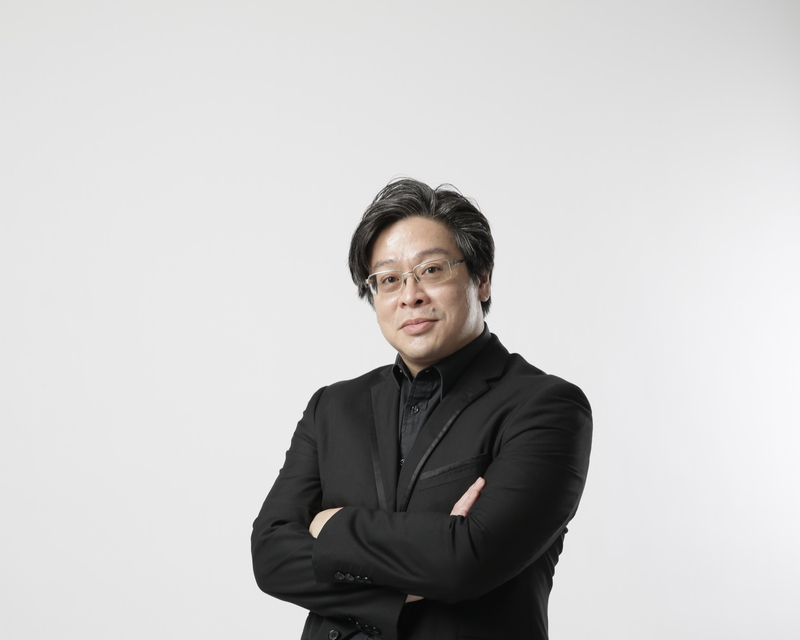 My father is a retired civil contractor. I took over his company with a few partners who came on board. I decided to convert the company under the Interiologic brand with a new vision from constructing actual buildings into developing fit-outs because, based on my observation of the market, construction has the same problem: job losses were spiralling when the pandemic hit, which led to the rise of a middleman fitting as a contractor. From my point of view, that issue ruins the market as the real contractor has a standard fee, whereas those just jumping in tend to convey an unrealistic price.
What is this new vision?
Interiologic educates designers and the mass public to ensure that they understand problems surfacing in the interior design realm of Indonesia. Whatever a designer proposes, therefore, has to consider the logic behind the design, material availability, and the valued client's budget – not merely because it looks nice.
Tell us more about Interiologic.
The name of the company, Interiologic, speaks for itself; an interior company driven by logic. Many interior companies mainly focus on making award-winning designs or the appeal of their designs. Interiologic strives to serve clients with the best value for their design and build, as well as presenting logical proposals. We underline common sense as a key element in the design rather than just the looks of it.
We are focusing on projects that are categorized as commercial spaces such as retail stores, restaurants, hotels, and offices.
Interiologic brings uniqueness to every aspect of the company, driving a straightforward approach. To think logically, act efficiently, and work reliably are, therefore, core values. How have these directed Interiologic to a new dimension of interior design?
Most first-time renovators for their offices or houses always look for those who can provide the best-looking designs while still being as cheap as possible in Indonesia. Yet, the industry keeps falling into the same loop of mistakes by dealing with proposals without logic, proper space planning, material sourcing, and budget consideration. Clients would be offered something that they think is a good deal, but they're making decisions based on the lack of knowledge that, in the end, additional costs waver into a higher budget.
I've been educating our clients by explaining the items one by one; when I design something, I take them through the details such as why it is designed this way and so on. Back to the cabinet example – it has to be at a certain length, width, and height to not overpower the space of the room and cause inconveniences for people around the item. Another example is the material. Say they want to use a wooden door. A lot of details cannot be shunned, such as the type of wood it is, the type of laminate it is, its thickness, and the way it was built, whether factory-made or manually-made. Hence, contractors are obliged to inform their clients, or else misunderstandings and problems arise.
Transparency is also very important to gain trust. This way creates a great sense of awareness for the clients.
Using logic and creative thinking makes an interesting combination when it comes to something as creative as interior design. How do logic and creative thinking go hand-in-hand?
Interiologic's in-house designers are well-selected. My Chief Project Designer and my Chief Project Manager have been trained in a manner that they share the same view, focus, and system to synchronize every project to a certain standard.
We collectively have the same vision where we have to design and create something that works. Practicality always comes first. Once we develop "how to build something" workable, then the next step is to beautify that functionality into something appealing. If the process goes around aesthetics first, then practicality, alterations will be made, which doesn't align with the initial vision. The greatest challenge would be to find the right balance between practicality and aesthetics.
There are seven steps to Interiologic's workflow process. Briefly run us through it for a potential client to know.
The seven steps are:
Concept proposal
Budget planning
Material selection
Project management
Production
Quality control
Delivery
A survey will be done during the first meeting with the client. This presents us with the client's needs and wants, which will be curated into rough concepts. Afterwards, the costs are listed. But, it'll be relatively easier when a client already has set out a budget. Adjustments will be made until it reaches the final quotation.
Once the project commences, our project team will manage the on-site work and off-site production to ensure everything runs smoothly and according to the design planning. Quality control will be conducted on a timely basis internally before the handover date to the client to minimize defects.
Last is the after-sales service. Our warranty covers three months for commercial projects. Yet, we do cater some fixings free of charge even after a year or two in some minor cases. I believe that a warranty on paper provides security. Meanwhile, in terms of customer relations, no after-service boundary exists as long as the customer is happy and satisfied. In the end, they'll return and even refer their friends!
Where do the design inspirations and sourcing quality yet affordable materials derive from?
Material sourcing comes from experience because one needs to be aware of the different materials available in the market – each country has its own.
Design inspiration, frankly, has to fall back into logic first. By acknowledging a client's wants and needs, a logical proposal can be created. Design inspiration can come from almost anything, as long as a designer can think creatively yet fall back to their common sense to make it realistic.
What project are you currently working on?
We're processing pitches for a few hospitality projects and several office fit-outs at the moment. We are hoping to close the last quarter of the year with a few more commercial projects in our milestone.
What's next for Interiologic and you, Martin?
We'd love to expand Interiologic's services to other parts of Indonesia. Previously, we had projects done in Malang, Surabaya, Bali, Papua, and Singapore!
We are also looking forward to expanding our horizon into the Architecture and Landscape Architecture industry in the near future, focusing on hospitality assets.
How can our readers get in touch?
Visit our website at www.interiologic.com. We don't have Instagram, but please feel free to send an email to [email protected] or directly to me at [email protected] for any queries.