The efforts of elite anti-terror unit Densus 88, the Kopassus Special Forces Command and police across the country are being undermined by crumbling infrastructure and poor training following a spate of prison breakouts.
Several high-profile prison breaks in recent months have some questioning security.
The most recent break, in Pekanbaru, Riau, on Friday, May 5, has been dubbed the largest prison break in Indonesia by Minister of Law and Human Rights Yasonna Hamonangan Laoly.
At least 442 prisoners fled the Sialang Bungkok Penitentiary in Pekanbaru after prison officers were trying to quell a riot in the prison, according to Kumparan.com. The prisoners were reportedly rioting over overcapacity.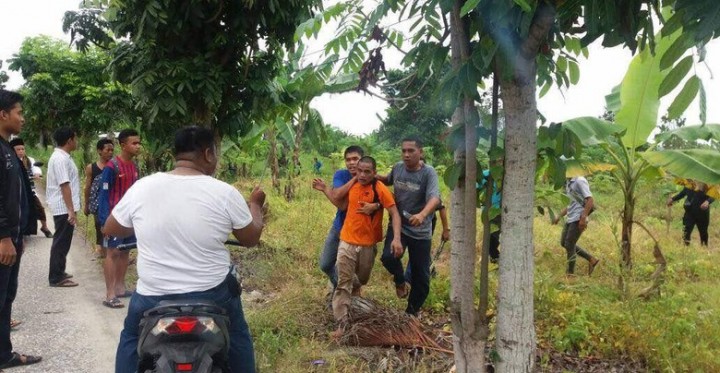 A prison official identified as Wira allegedly assaulted prisoners, leading to the riot. Outraged prisoners tore down gates within the prison before fleeing. Police officers have recaptured 243 prisoners with 199 still at large.
The prison was built to house 361 prisoners, but currently holds over 1,800. Dr. Syahrul Akmal Latif, a criminologist at the Islamic University of Riau, said the overcapacity is a likely cause of angst among the prisoners.
"The overload situation at the penitentiary in Riau is unbelievable. Facilities provided by the Ministry of Law and Human Rights are at a minimum. This is the cause," Latif told state-run newsagency Antara.
In late April, 17 prisoners escaped from the Malang Penitentiary, East Java, via a damaged ceiling. Police officers recaptured all the escapees on Thursday, May 4.
Seven prisoners escaped from the Tambaksari prison in Surabaya on April 17 after breaking a metal cell door with a thick wooden block.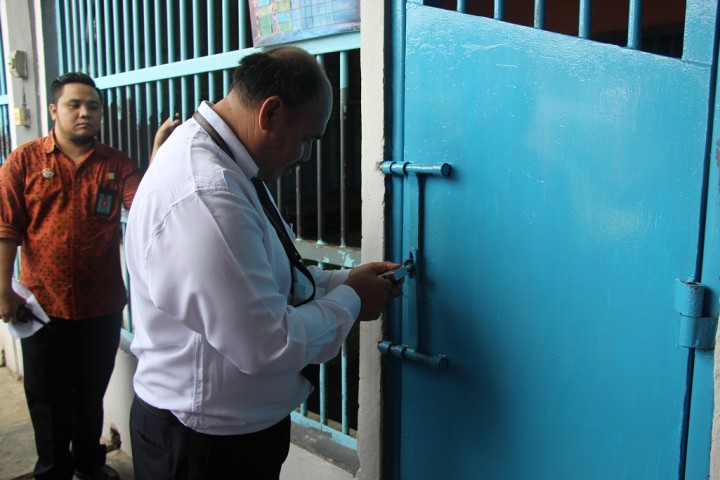 The social disparity between prisoners and authorities could also be the factor, along with generally poor morale.
Many prisons suffer from structural damage and are vulnerable to breaks.
"I always reminded my subordinates about conditions that are not up to quality," Juniarta, Balikpapan Police Chief, said in January following a break-out.
"A few officers heard the sound of saws cutting through metal bars, but were not suspicious. They thought it might just be rats," he said. He added poor supervision and general negligence aided in the escape.
It is this kind of negligence from authorities has some worried about the monitoring of prisoners who have been released, particularly violent offenders.
Amid the spate of breakouts, terror convict Arif Budiman, who served five years imprisonment for his involvement in a 2011 terror attack in Cirebon, has been paroled under the supervision of authorities.
Image credits: Al Arabiya, Detik, Kanwil Kemenkumham Sumsel