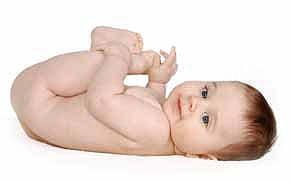 In the 1980s I was working as an agency truck driver in Oxford on my days off from the fire service. Early one morning I received a call asking me to drive a truckload of stuff to Norwich then bring back another load the next day. This was quite a regular run for me and when it came up, rather than stay in a hotel, I always used to crash with a mate of mine who lived in Norwich, and he and I would invest the generous accommodation allowance the agency gave me in his local pub. After that we would do our bit for Anglo-Indian relations by boosting trade at the Taj Mahal Restaurant next door. Before I left Oxford I called his house several times (no mobile phones back then) but he didn't answer so I figured he was away and so I resigned myself to the fact that I would have to stay in some cheap bed and breakfast and drink any change from my accommodation allowance on my own in whatever pub I could find nearby.
I reached Norwich in the afternoon, made all of my deliveries and left the truck for overnight loading at the depot as usual. Just down the road I found a reasonable looking bed and breakfast, so I went inside and rang the bell on the reception desk. A very nice old lady checked me in, relieved me of ten pounds and gave me my room key. She informed me that there was a bar that opened at 6pm and breakfast would be served in the dining room from 7am to 10am. I thanked her politely and headed disconsolately to my room.
I flopped on to the bed and stared at the ceiling. At least there was a bar in-house so I wouldn't need to walk far to have a pint or two. At six on the dot I was in the bar exchanging pleasantries with  the nice old lady, who evidently doubled as barmaid. There was a payphone on the wall outside the bar in the hallway, so I tried calling my mate again to see if he could at least join me for a pint. To my surprise he answered and he urged me to head over to his place for our usual ritual. Excellent – except that I'd already paid for my  room. I said I'd check out and be right over.
I walked back to the bar thinking how to best do this and blurted out to the nice old lady the first idea that came into my mind: that my wife had just given birth to my first child and I had to leave. As I stood there pouring lie upon lie hoping to wangle a refund, three guys appeared beside me at the bar. They had obviously been staying at the B&B for a while because the nice old lady greeted each one by name then announced to them with great relish that I had just become the proud father of a bouncing baby girl. The guys roared in unison, took turns shaking my hand vigourously and offered copious and sincere congratulations. The nice old lady insisted I have another drink on the house before I left and the friendly bunch bought me one as well. A cigar appeared from nowhere, and for the next twenty minutes I had no choice but to fill in all the details surrounding the birth of my fictional daughter. She was born two weeks premature which is why I was away (quick thinking), she was six pounds eleven ounces which apparently is quite heavy for a premature baby (whoops), and we were calling her Elizabeth after my wife (whom I had yet to find and impregnate). I finished my beer quickly, as a new father would, and when I pulled out my wallet to pay the bill the old lady waved her hand dismissively. Red-faced, I thanked her and headed out the door amid slaps on the back and "best of lucks" aplenty, and at the very last moment the nice lady furtively pressed ten pounds into my hand and whispered "Spend it on the baby now won't you dear…"
Probably the most shameful thing I have ever done in my life. Well, definitely in the top 100. Delicious curry though.