Refining the moment of togetherness with Sailendra Restaurant's best Eid delicacies.
In celebrating the spirit of Eid al-Fitr and its festivities, what better occasion could it be if not taking on the Lebaran momentum, that is perfect to get together to refine friendships with family, relatives, and business partners? JW Marriott Hotel Jakarta is the place to be as it offers special Lebaran Brunch & Halal Bihalal dining offers with the "Pay 1 Get 2" promotion.
Presenting the much-favourited Lebaran delicacies at Sailendra Restaurant on 22nd and 23rd April 2023, the Executive Chef, Abhishek Basu and his culinary team present the best menu of "Lebaran Brunch", such as ketupat, opor ayam, Sailendra rendang, kambing guling, beef brisket, a selection of Seafood on Ice, and a wide variety of Lebaran special cookies and desserts: nastar, kastengel, snow white, baklava, and traditional date cakes, to kue lapis Surabaya, and many more.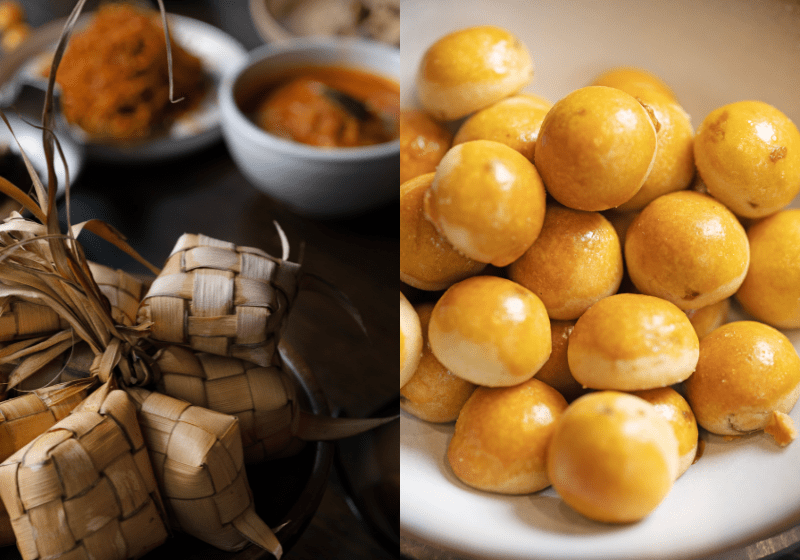 In addition, Sailendra Restaurant also offers "Halal Bihalal" buffet lunch (12 noon to 3 pm) and dinner (6 pm to finish), where guests take delight in the popular menu choices that are much-loved during the Halal Bihalal period. The promo is available from 24th April 2023 to 1st May 2023 at Sailendra Restaurant, which is located at the lobby level of JW Marriott Hotel Jakarta.
For Lebaran Brunch and Halal Bihalal lunch & dinner each can be enjoyed at IDR 558,000++ per person, where guests can also use the special "Pay 1 Get 2" promo.
For reservations and further information, please contact the reservation desk of JW Marriott Hotel Jakarta at
Phone Call 021 5798 8888
WhatsApp to 0811 5886 111
Instagram @jwmarriottjkt