These days, travellers with business or leisure purposes, or with the family, are looking for alternative accommodation solutions when away from home in order to have a more comfortable stay to support their daily life.
Serviced Apartments maybe can be the solution for those who need a wider space, privacy and comfort in their own surroundings and the freedom to do the same things they would do at home.
The Ascott Limited (Ascott), CapitaLand Investment Limited's (CLI) wholly owned lodging business unit, as one of the leading international lodging owner-operators for hotels, serviced apartments and co-living, provides a variety of accommodation options with various facilities and prices to suit your personal needs with award-winning hospitality brands in Indonesia, including Ascott, Citadines, Oakwood, Somerset, Preference, Fox, Harris, POP!, Vertu and Yello.
Ascott Serviced Residences are the epitome of luxury living, offering all the conveniences of a private apartment along with first-rate facilities and attentive services. The Ascott serviced apartments are ideally situated in the dynamic business district of both Jakarta and Surabaya. These include the Ascott Jakarta, Ascott Kuningan Jakarta, the Ascott Sudirman Jakarta, and the Ascott Waterplace Surabaya.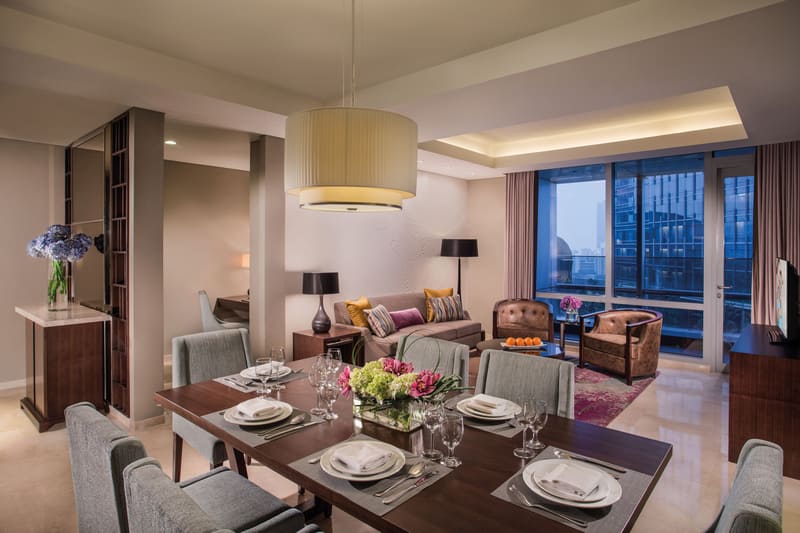 Staying at Ascott Kuningan Jakarta is the greatest way to enjoy the city for both work and play. Ascott Kuningan Jakarta, located in the centre of the Indonesian capital, is a haven of comfort and luxury amidst the city's frenetic activity. This luxurious serviced apartment, located in the heart of the city's financial district, is ideal for business travellers, expats, and even tourists. Ascott Kuningan Jakarta raises the bar for luxury lodgings with its plush decor, convenient location, and friendly staff, all of which combine to create an unforgettable stay.
Within the Ciputra World 1 complex, the Ascott Kuningan Jakarta provides serviced apartments near the heart of Jakarta's business district, with easy access to the Lotte Shopping Avenue Mall, the Artpreneur Centre—a museum, art gallery, and theatre all in one—and an adjacent office tower. The Ascott Kuningan Jakarta is in an excellent spot, close to many of Jakarta's top attractions, the Jakarta Convention Centre, the Sudirman Central Business District, as well as the MRT and train, which make travelling to and from the airport quick and easy.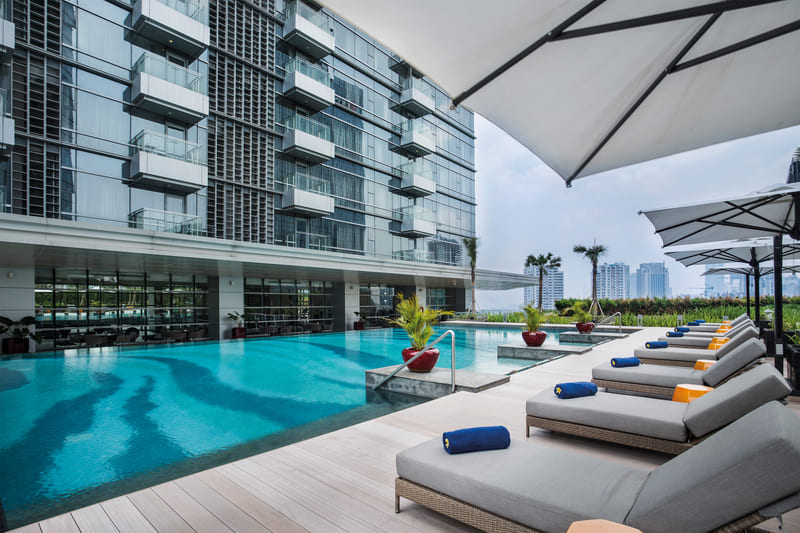 Facilities at Ascott Kuningan Jakarta include a business centre, on-site gym; swimming pool; badminton, basketball, and tennis courts; children's playground and playroom; residents' lounge; BBQ area; and large garden areas, including an edible garden, zen garden, and koi pond. Guests may take advantage of the property's laundry facilities, business centre, and 24-hour front desk. The 185 flats in the high-rise Ascott Kuningan Jakarta are modern and large, each with its own living room, flat-screen TV, and dining area. Private bathrooms with showers and complimentary toiletries are available in each of the rooms. There are studio apartments, two-bedroom apartments, and three-bedroom apartments, all of which provide full kitchens, washers, and dryers.
Ascott Kuningan Jakarta obtained EDGE certification from Sintali, a member of the IFC World Bank Group's EDGE certification program. Being the Ascott property in Indonesia with a high-quality air filtration system within the building, the property is projected to achieve 21 percent energy savings, 29 percent water savings and use 97 percent less embodied energy in materials. This certification ensures that guests will enjoy a higher standard of living when staying at the property.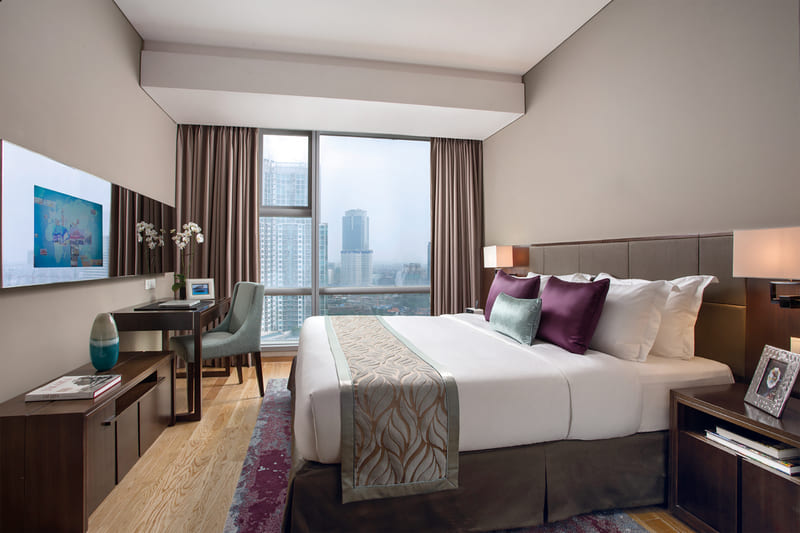 Come celebrate Indonesia's Independence Day with the "17an Deal" at our opulent Serviced Residence. Immerse yourself in a world of indulgence and relaxation to escape everyday life. Enjoy a 17 percent discount on a room during this special month, applicable for bookings until 31st August 2023 and stays between 1st August and 20th December 2023. Make your reservation today and embark on a journey of true bliss and opulence.
Join Ascott's Loyalty Program, Ascott Star Rewards (ASR) and get exclusive benefits. The ASR membership comprises Classic, Silver, Gold and Platinum tiers, and with every tier upgrade, members will receive more benefits such as bonus points, complimentary room upgrades, airport transfers as well as early check-ins and late check-outs and many more.
For more information related to reservation, please contact: