A long time ago, having a sumptuous brunch with a fine bottle of wine or bubbly between breakfast and lunch seemed insane in Indonesia.
Fast-forward to today, weekend brunch is the time to relax with our loved ones, over meaningful conversations and of course, delicious food and drinks. Allow us to take you on a culinary adventure around Jakarta and Bali, so that you can have that delightful yet also lazy brunch day to get you pumped for the week ahead.
JAKARTA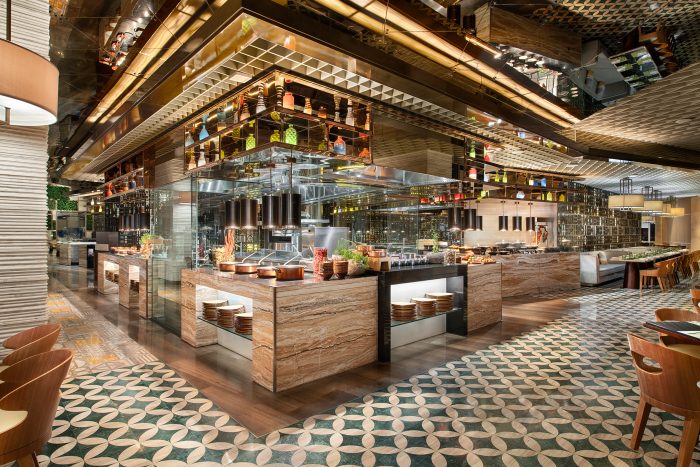 THE WESTIN JAKARTA
Brunch overlooking the unbeatable Jakarta skyline at Seasonal Taste, The Westin will take you on a palate journey through a market-style food selection that includes Western, Indian, Asian and Indonesian cuisines, accompanied by free-flow beer, iced tea, and soft drinks.
Day, Time & Price:
Saturday & Sunday, 12 pm – 4 pm
Rp488,000++ (12–2:30 pm)
Rp388,000++ (2.30–4 pm)
Address:
Jl. HR. Rasuna Said Kav. C-22, South Jakarta
Reservations:
(021) 2788-7768 or 0877-7500-2100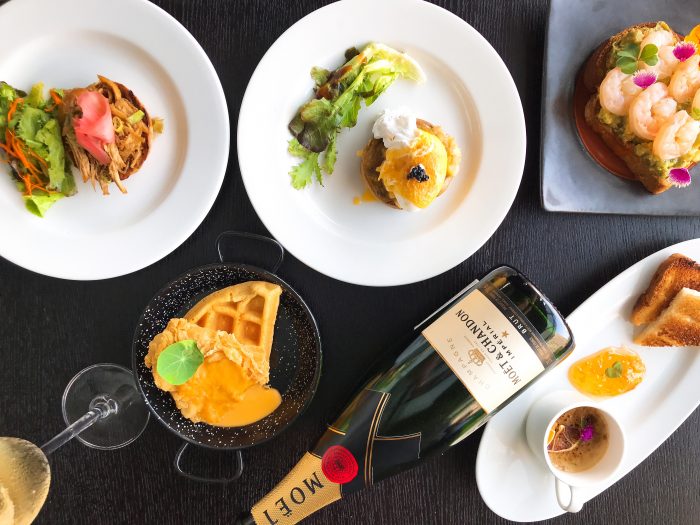 KERATON AT THE PLAZA
Looking for an indulgent weekend treat like no other? Bengawan Restaurant lets you relax, enjoy and savour mouth-watering dishes perfect over catching-up sessions and free-flow Moet & Chandon Champagne. You can choose from a sumptuous buffet that includes Wagyu Beef, Grilled Lobster, Nasi Uduk, Avruga Caviar, and many more. But of course, classic brunch dishes such as Chicken & Waffle, Steak & Egg as well as Florentine Benedict are available. Finish off with chocolate brownies, crepes and the signature Bolu Keju while you're at it.
Day, Time & Price:
Sunday at 12 – 3 pm for Rp1,598,000++/person Champagne Brunch (free-flow cocktails, wine, champagne, fresh juices, flavoured iced tea, mineral water, coffee & tea) & Rp598,000++/person Non-Alcoholic Package
Address:
Jl. M.H. Thamrin No.Kav. 15, Gondangdia, Central Jakarta
Reservations:
(021)-5030-2993 or email [email protected]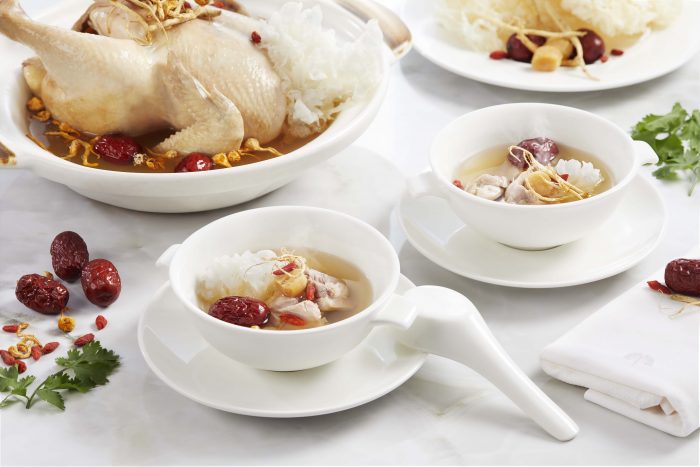 RAFFLES
Saturday Chinese Brunch at Arts Cafe showcases the best of Cantonese-inspired and Chinese seasonal favourites with an award-winning culinary flair. Savour Chef Maria Wang's new line-up of culinary delights specially prepared at the interactive Show Kitchen, such as the Chinese Crispy Suckling Pig, Roast Pork Belly with Homemade BBQ Sauce and BBQ Pork Spare Ribs – surely an absolute must-try for Chinese food lovers everywhere.
Day, Time & Price:
Saturday at 12 – 3:30 pm for IDR 488,000++/person (free flow Chinese tea & juices)
Address:
Ciputra World 1, Jl. Prof. DR. Satrio No.Kav 3 5, Jakarta
Reservations:
(021)-2988-0888 or email [email protected].
SHANGRI-LA HOTEL
Relive your passion for true Italian cuisine during brunch at Rosso. Enjoy a buffet filled with antipasti, a meat and fish-carving station, a live-cooking pasta station with seafood, Italian cheeses and desserts. Or go have Italian Chef Gianfranco Pirrone's made-to-order ala carte selections such as this egg inspired brunch dish: Uova alla Franco (Black Bun with Poached Eggs and Salmon Tartare served with Truffle Hollandaise Sauce) and also this homemade pasta: Filleto di Manzo (Beef Tenderloin and Foie Gras served with Sautéed Parmesan Spinach and Gorgonzola Sauce).
Day, Time & Price:
Sunday at 11 am – 2 pm for IDR 558,000++
(free flow mineral water, soft drinks, mocktails, fresh juices, & affogato)
Address:
Kota BNI Kav. 1 Jalan Raya Jatiwaringin, Karet Tengsin, Jakarta
Reservations:
(021)-2922-9999 or email to [email protected]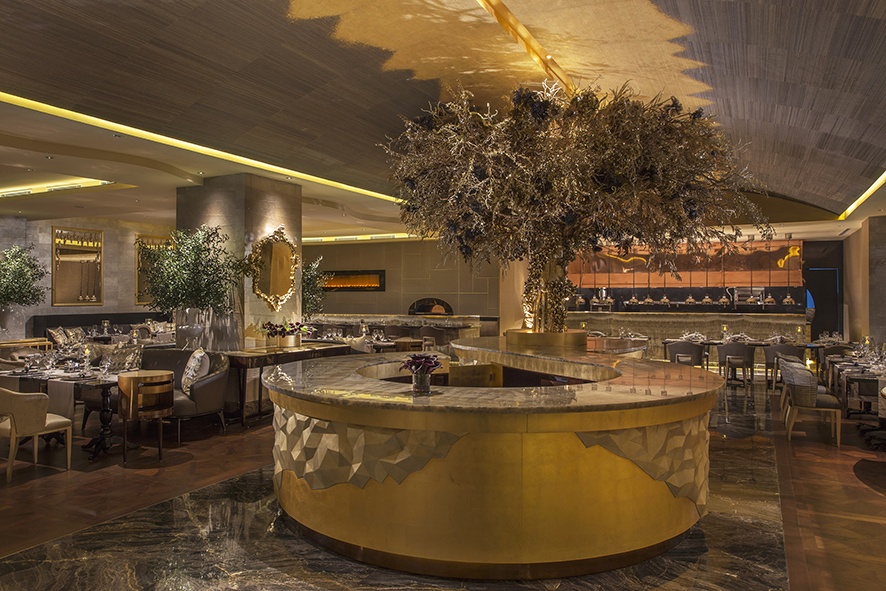 HOTEL MULIA SENAYAN
Sunday Brunch at il Mare is a long-established popular gathering for those who appreciate great food, service, and ambiance. Native Italian chefs present Northern Italian fare using the freshest ingredients as you choose from a wide selection of Italian antipasti, premium meats and seafood, il Mare's unique version of Tiramisu, as well as unlimited bubbles and cocktails. Celebrate your Sunday at this newly revamped, popular dining area that's now warmer, intimate yet still lively.
Day & Time:
Sunday at 11 am – 3 pm
Address:
Jl. Asia Afrika, RT.1/RW.3, Gelora, Central Jakarta
Reservations:
(021)-574-7777 or visit http://bit.ly/ilMarebooking
HOTEL INDONESIA KEMPINSKI
Nibble on the legendary Bubur Ayam HI along with other sumptuous and delectable buffet spread of Indonesian and Asian delicacies during the Weekend Buffet at Signatures Nirwana, Kempinski. For all of you BCA credit card users, a special offer of Pay 1 Eat 2 is waiting for you!
Day, Time & Price:
Saturday & Sunday at 12 – 3 pm for Rp295,000++/person
Address:
Jl. M.H. Thamrin No.1, Menteng, Central Jakarta.
Reservations:
(021)-2358-3898 or email [email protected]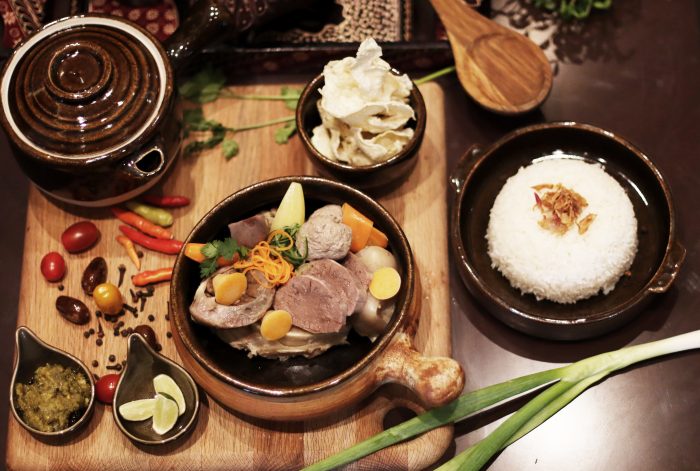 INTERCONTINENTAL PONDOK INDAH
Sugar Spice offers the freshest seafood, succulent meats and an enticing array of favourite gourmet delicacies. You are spoiled with signature trolleys that present premium culinary selections, such as Smoked Salmon and Caviar on Melba toast, homemade Bloody Mary, and Crepe Suzette. The sustainable line-caught "Catch of The Day," prime meat carvings and delightful anti-griddle ice cream will be prepared for each and everyone's liking.
Day, Time & Price:
Saturday Rp388,000++/person & Sunday Rp488,000++/person at 12 – 3 pm
Address:
Jl. Metro Pondok Indah Kav. IV TA, Kebayoran Lama, South Jakarta
Reservations:
(021)-3950-7355 or 0811-1037-355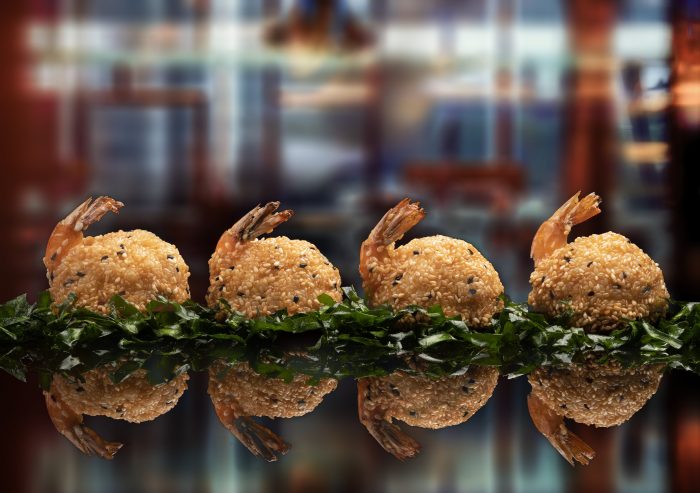 HAKKASAN
Dim Sum Weekends engage with the unique elements of Hakkasan's personality; calmness, tranquillity, and humility translated into a simple, elegant and vibrant experience. Two menus are available; Qilin and Jasmine (vegetarian-friendly) menus. To name a few within these two menus, the Qilin menu has Truffle Steamed Shanghai Xiao Long Bao and Truffle Crispy Prawn, whereas the Jasmine menu has Sichuan Mapo Dumpling and vegetables in Sichuan sauce or Tofu. Don't just end there – have tea, fruit blend soft cocktails, Raspberry Snow Bun and Es Teler too.
Day, Time & Price:
Saturday & Sunday at 11:30 am – 3 pm for Rp688,000++/person for Qilin & Jasmine & Rp988.000++/person Qlin & Jasmine paired with champagne & choice of cocktail
Address:
SCBD Lot 11 Jl. Jenderal Sudirman Kav. 52-53, South Jakarta
Reservations: (021)-50808766/+62811-9628-001 or email [email protected]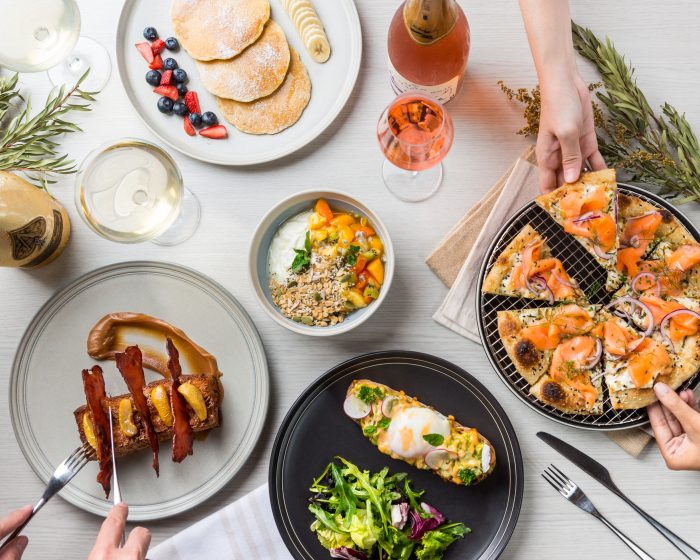 VONG KITCHEN, ALILA
Executive chef Cédric has crafted a brunch menu that will bring a smile to your faces. This menu includes the signature Crispy French Toast with caramelised apple and a choice of pork or beef bacon, or on the quintessential brunch dish that is Eggs Benedict served with chilli hollandaise sauce with either pork ham, smoked salmon or sautéed spinach, to Smoked Salmon Tower as well as a kids menu of Scrambled Eggs with Toast and Grilled Cheese.
Day & Time:
Saturday & Sunday at 11 am – 3 pm
Address:
Alila SCBD Jakarta, Lot 11, Jl. Jend. Sudirman No.Kav. 52-53, Jakarta
Reservations:
0817-7668-8066 or follow on Instagram @vongkitchen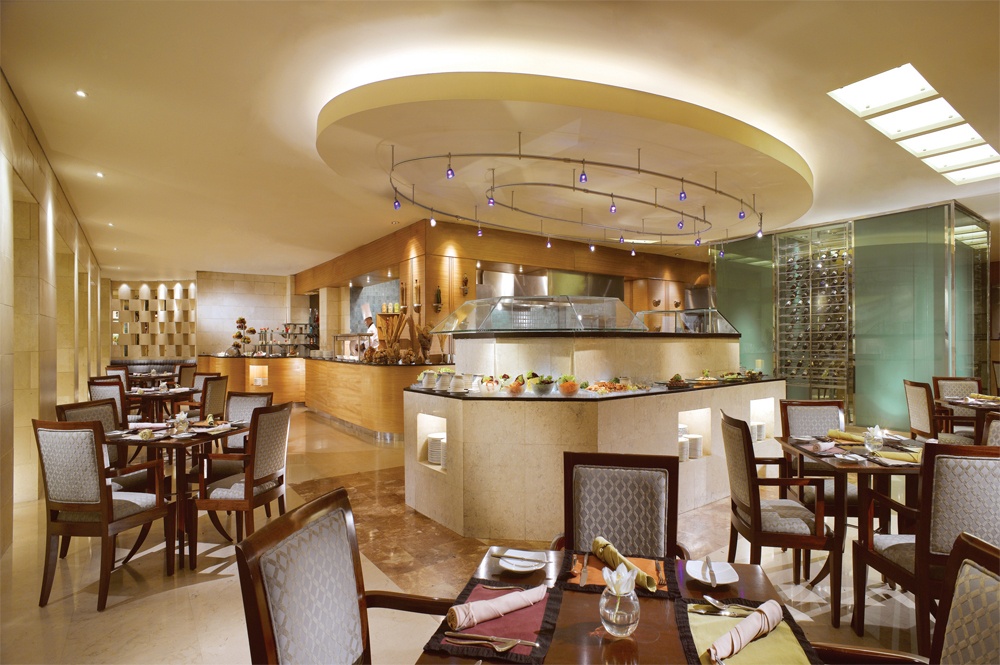 HOTEL BOROBUDUR JAKARTA
Pamper yourself for a weekend escape at Hotel Borobudur Jakarta or simply bring your little ones to Bogor Café for an exquisite brunch. The kids can dwell in the Fun Kids Activity, while you stroll along a wide array of tasty courses in the buffet.
Day, Time & Price:
Sunday at 11:30 am – 3 pm for Rp418,000++/person
Address:
Jl. Lap. Banteng Selatan, Sawah Besar, Jakarta
Reservations:
(021)-380-5555 ext. 73400 or (021)-383-5000 ext. 73441
BALI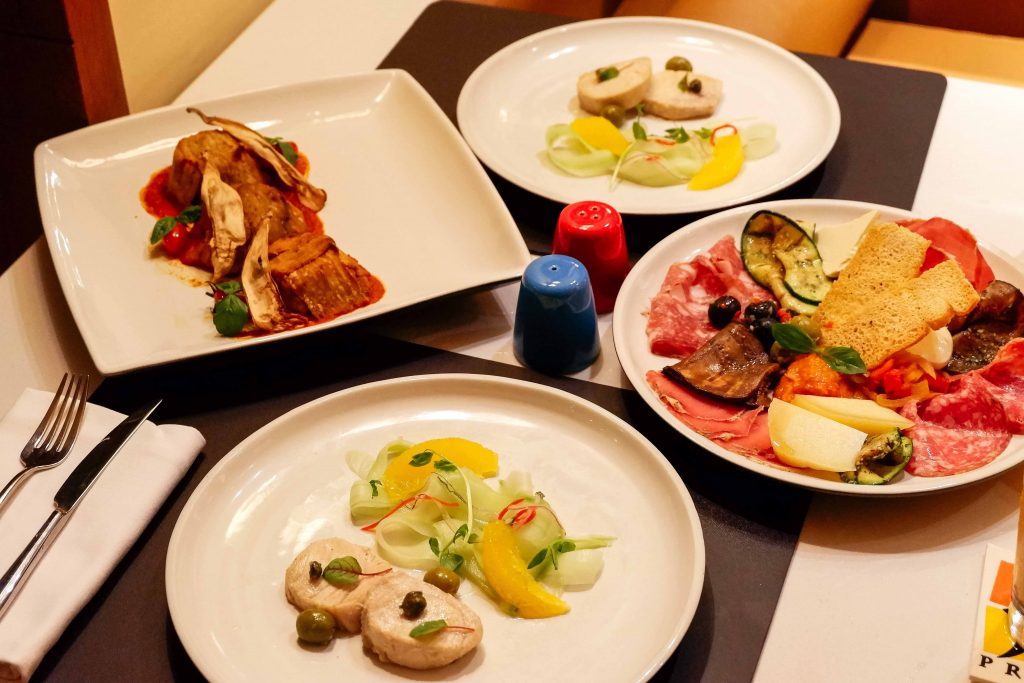 THE WESTIN RESORT NUSA DUA
In honour of turning six, Prego will be filled with family-friendly celebrations for the entire month of November. From an extensive Italian buffet to colourful entertainment and fun novelties, you will have a weekend dining experience that is just too good to miss. You can enjoy a garden barbeque, live music, a magician, piñata, door prizes, and a Splish-Splash Pool Party at the Premier Pool for the little ones to cool off under the watchful eye of the Westin Family Kids Club team.
Day, Time & Price:
Sunday at 11:30 am – 3 pm. Rp485,000++/person
Address:
BTDC, Jl. Nusa Dua No.3, Bali
Reservations:
visit www.westinnusaduabali.com or Instagram @westinbali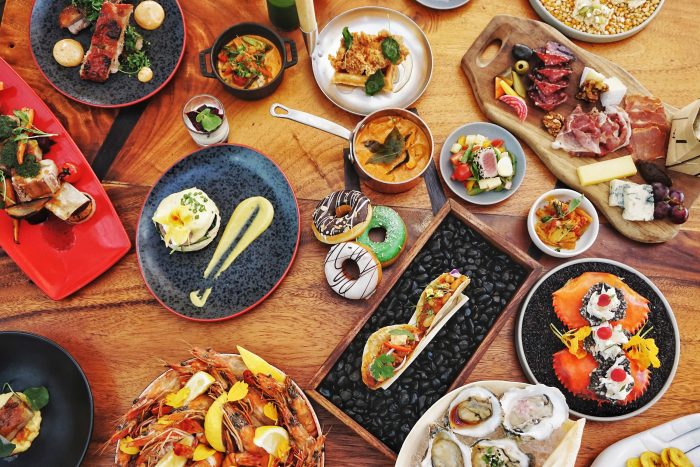 W BALI – SEMINYAK
Sunday brunch at FIRE promises to heighten every sense with a vibrant mix of flavours and aromas, as the bustling combination of stalls and food carts features tastes from the West to the East. A welcome drink of Secret of Amazon and Shirley Temple starts the expedition towards roasts, tartars, salads and raw bar. Eventually, you can venture out to Argentinean grills (lamb merguez, pork ribs), Mexican Tacorilla (taco, nachos), curry corner, soup corner and the Dessert Cave – set in One Below room, filled with options of chocolate ice cream, vanilla frozen yogurt, crème brulee, to assorted Balinese cake.
Day, Time & Price:
Sunday at 12 – 3 pm for Rp585,000++/person (food & non-alcoholic beverages) & Rp1,235,000++/person (food & free-flow wine, beer, juices, smoothies)
Address:
Jl. Petitenget Kerobokan, Seminyak, Bali
Reservations:
(0361)3000106 or email [email protected]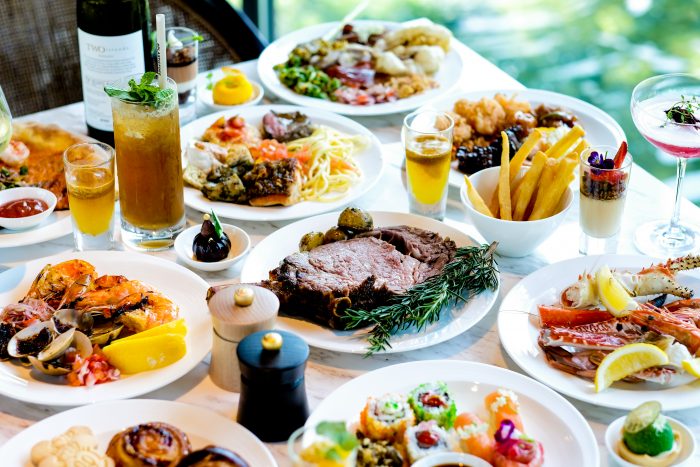 THE APURVA KEMPINSKI BALI
Brunchcation offers you a buffet filled with an international cheese counter, exotic seafood bar, grill station, assorted sushi and sashimi, a freshly baked bread station, desserts and abundant Indonesian light-bites (Jajanan Pasar) while overlooking a fresh view of the 60-metre infinity swimming pool and the Indian Ocean. Don't forget to take a stroll along the beach, dip in the play pools, play the water sports activities or go to Apurva Spa while you're here.
Day, Time & Price:
Sunday at 12 – 3 pm for Rp550,000 nett/person (Adults) & 50 percent off Children aged 6-12 years
Address:
lot 4, Jl. Raya Nusa Dua Selatan, Badung, Bali
Reservations:
(0361)2092288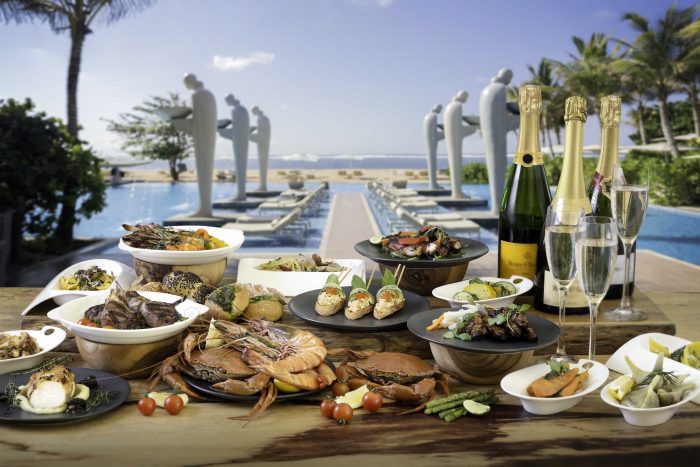 THE MULIA – NUSA DUA
Due to popular demand, Soleil Brunch is now available on Fridays too! Soleil's gourmet brunch offers a delectable buffet as well as a generous selection of an all-you-can-eat a la carte menu, featuring hot and cold Pan-Asian appetisers, imported cheese station, vegetarian station, fresh seafood tower, Asian and International dishes, live grill station, as well as two dedicated dessert stations featuring tempting sweets and treats, fruits and a chocolate fountain. You can also pair your brunch with specially designed packages including free-flow sparkling wine and selected cocktails or mocktails.
Day & Time:
Friday & Sunday at 11 am – 3 pm
Address:
Jl. Raya Nusa Dua Selatan, Nusa Dua, Bali
Reservations:
(0361)03017777 or email to [email protected]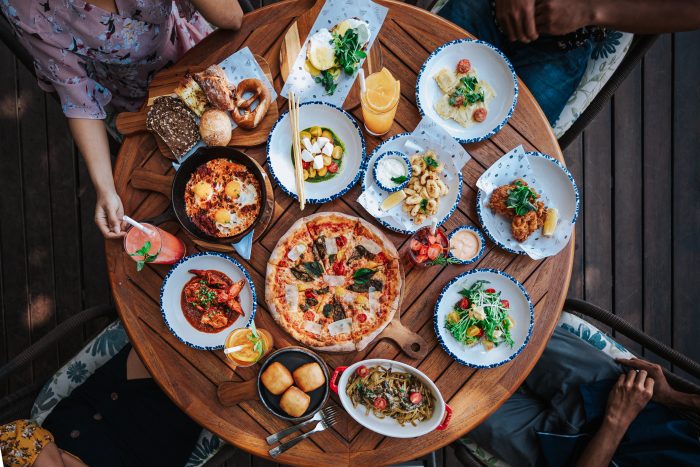 HYATT REGENCY, SANUR
Lazy long chats by the beach, in the company of good food, some cocktails, and relaxing music can be felt at Pizzaria Sunday Brunch. Here, you and your loved ones can indulge in sourdough-based pizza, creamy lasagna, Italian meatballs, homemade Tiramisu, Thai Red Curry to Jimbaran-style seafood. Chefs will walk around with their "tease of the day," from freshly fried Arancini to melt-in-your-mouth Semifreddo.
Day, Time & Price:
Sundays at 11:30 am – 3:00 pm for Rp450,000++ for the Non-Alcoholic Package, Rp1,050,000++ (cocktails, beers, wines, sparkling wines & house pour), FREE (Children below 6) & HALF PRICES (Children: 6–12 years)
Address:
Jl. Danau Tamblingan No.89, Sanur, Bali
Reservations:
(0361)281234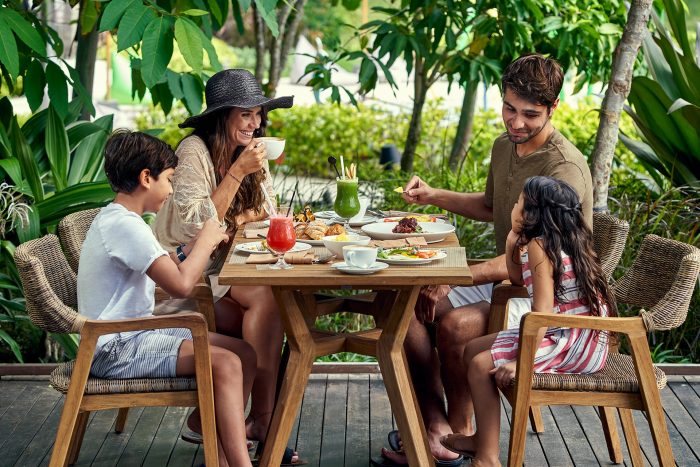 MöVENPICK RESORT & SPA, JIMBARAN
Sunday Family Jazz Brunch at the resort's lively Anarasa Restaurant offers brunch with more live cooking stations, jazz acoustic live performances, and a magician show. An extensive selection of culinary delights such as Bali's Babi Guling, grilled premium meats, Asian noodle bar, pan-fried Foie Gras, Indian Chicken Tandoori, along with Chef Eduardo's freshest Peruvian Ceviche, and a delectable selection of sweet treats are waiting for you.
Price:
Rp450,000 net (Adult), Rp112,500 net (Children: 6-12 years), Rp225,000 net (Children: 12-16 years) & IDR 350,000 net/person for free-flow selected cocktails, wine & beer
Address:
Jl. Wanagiri No.1, Jimbaran, Bali
Reservations:
(0361)4725777 or email [email protected].