In Jakarta, tennis courts await players seeking an unparalleled sporting experience amidst a vibrant and dynamic city.
These exceptional tennis facilities cater to individuals of all skill levels, from beginners to seasoned athletes, providing an array of top-notch amenities and coaching services to elevate the game to new heights. With their state-of-the-art facilities and welcoming atmospheres, these tennis courts in Jakarta have become a hub of passion for tennis enthusiasts from all walks of life.
You can see the following list of tennis courts in Jakarta as a reference to begin your tennis journey alongside your friend.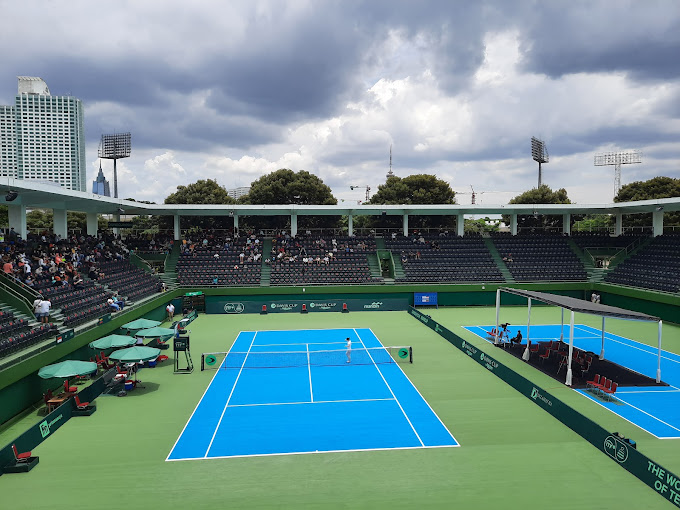 Tennis Center Court Stadium Gelora Bung Karno
Tennis Center Court Stadium Gelora Bung Karno is an international standard outdoor sports arena with an area of 1,988 square metres, using a layer of composite coating, surface evolution and soft base as surface material. This venue has two courts with a grandstand capacity of 3,800 seats and 22 VIP seats. Besides being used for tennis and other sports activities, the Tennis Outdoor Stadium can also be used for both sporting and non-sporting activities, such as exhibitions, concerts, and corporate and family gatherings.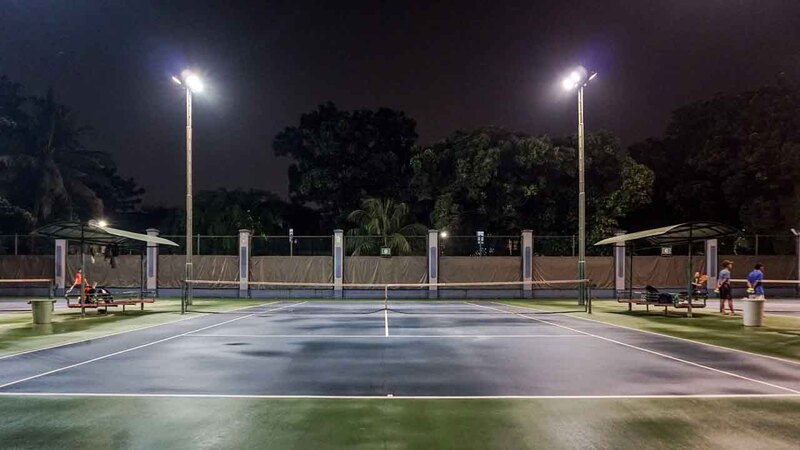 Cilandak Sports Center
Located right behind Cilandak Town Square, Cilandak Sports Center is a complete sports centre in South Jakarta. The sports facilities available include an indoor futsal court, two tennis courts, a fitness centre, a badminton court and a swimming pool. In addition, Cilandak Sports Center is also equipped with spacious and comfortable parking facilities.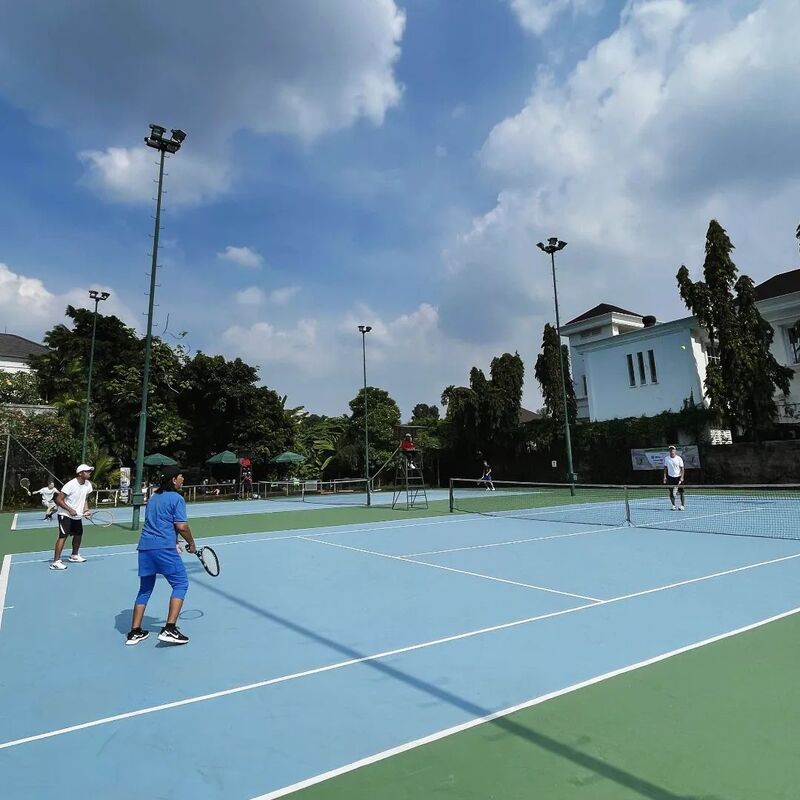 Tennis and Squash 25 Kemang
Tennis & Squash 25 is situated in the prime area of Kemang, South Jakarta, and boasts four tennis courts and two squash courts. Conveniently positioned near many top-rated international and local restaurants, it is part of the esteemed Ra Hospitality Group renowned for its commitment to exceptional service. The courts have been recently refurbished, and visitors can also unwind and observe ongoing matches from the semi-outdoor area of the cafe.
American Club Jakarta
The American Club Jakarta offers a comprehensive range of sports facilities for its members, including a fully-equipped gym, squash and basketball courts, and a 25-metre swimming pool – all of which come included with the Club membership. Among its outstanding sports amenities, the Club takes pride in its excellent tennis facilities, which feature three open-air, floodlit courts. Members have the freedom to enjoy friendly matches with friends or opt for personalised one-on-one sessions with our skilled tennis staff.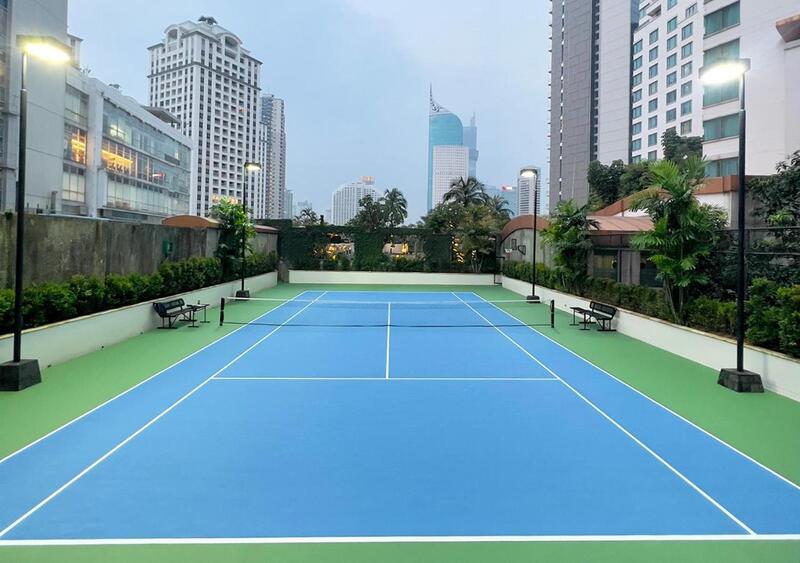 AYANA Midplaza Jakarta
While staying at AYANA Midplaza Jakarta, guests can enjoy the sports facilities, including the tennis court. The open-air tennis court provides the perfect setting to blend enjoyment with physical activity. Experience revitalisation amidst fresh air and breathtaking skyscraper views. With a well-designed lighting system, guests can continue playing tennis even after sunset, taking advantage of the ideal evening temperature.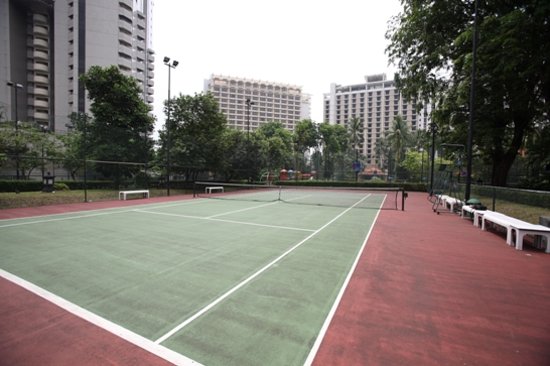 The Sultan Hotel & Residence Jakarta
The Sultan Hotel & Residence Jakarta stands out as the sole hotel in Jakarta with an impressive collection of 11 outdoor tennis courts. Among these, there is a versatile multifunction court that can easily transform into a basketball, futsal, or volleyball court as needed. Additionally, the hotel offers professional private tennis lessons upon request.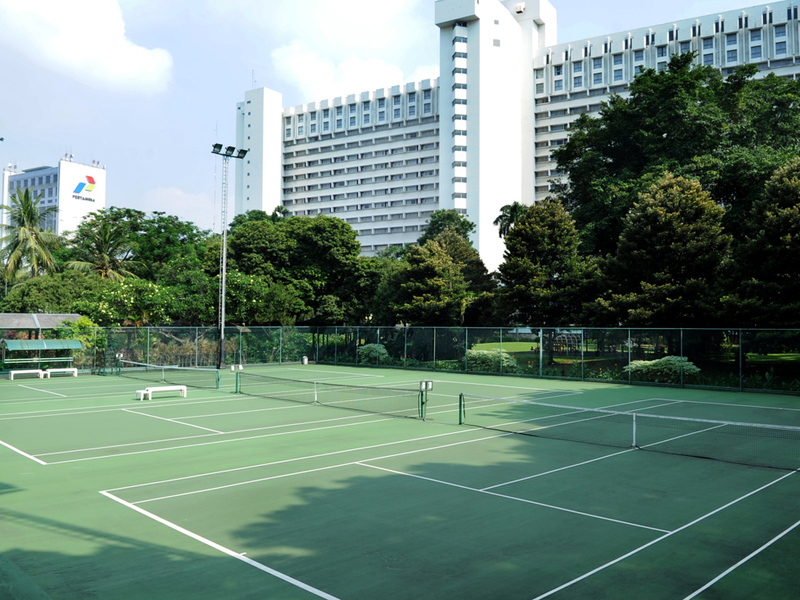 Hotel Borobudur Jakarta
Hotel Borobudur Jakarta offers a wide array of sports and recreational facilities, including an Olympic-sized swimming pool along with a separate children's pool, an 830-meter jogging track, a mini soccer pitch, and all-weather basketball and badminton courts. For tennis enthusiasts, the hotel boasts six outdoor and two covered tennis courts, all equipped with lighting for night-time play.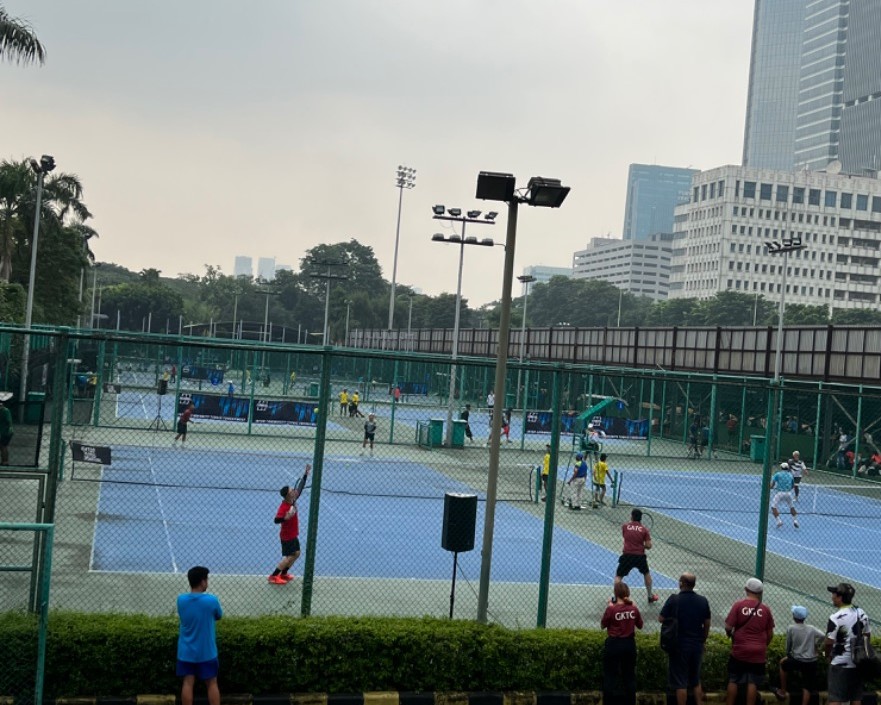 Love Tennis Academy
Love Tennis Academy, situated in the central area of Kuningan, offers eight outdoor courts. The academy is open to the public, and there is no requirement for membership. Both children and adults can partake in the tennis programs provided by the academy and led by ITF level 2 coaches.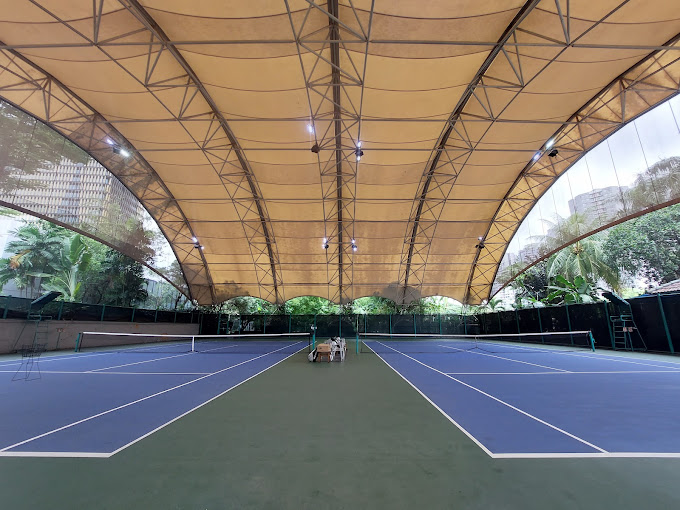 Elite Club Epicentrum
Located at Rasuna Epicentrum Kuningan, Tennis Elite Club Epicentrum is an accessible public tennis facility. It features six well-maintained public tennis courts, all of which are equipped with lighting for evening play. Guests have the option to become members of the tennis club as well.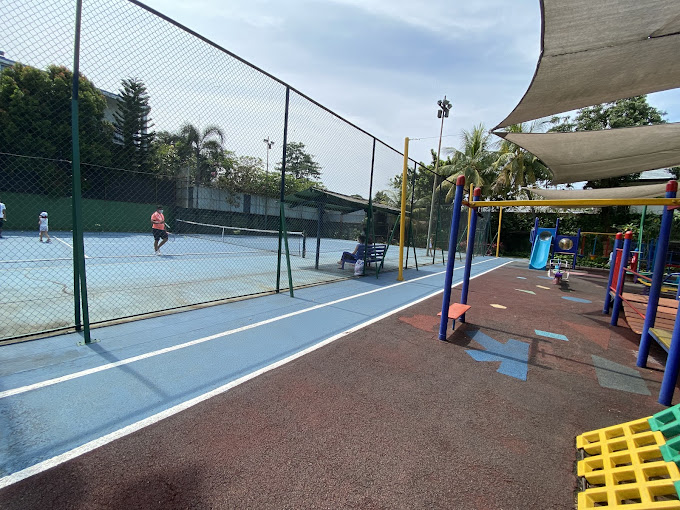 The Playground Kemang
The Playground Kemang boasts a state-of-the-art tennis court that guarantees an exhilarating experience for tennis enthusiasts of all levels. At this place, you can rent a tennis court for personal or family use. Additionally, The Playground Kemang provides the services of a skilled tennis coach who can offer training to both kids and adults, whether in small groups or through one-on-one sessions.