On a remarkable evening of celebration and recognition, Sofitel Bali Nusa Dua Beach Resort proudly accepted three prestigious accolades at the esteemed World Travel Awards 2023 Asia & Oceania Gala Ceremony.
The World Travel Awards is acknowledged globally as the pinnacle of achievement in the travel and tourism industry, once again placing Sofitel Bali Nusa Dua Beach Resort in the spotlight. This momentous occasion was not only a triumph for the resort but also a commemoration of its illustrious 9-year journey in the realm of travel excellence. The awards ceremony was held in the vibrant city of Ho Chi Minh, Vietnam, on 6th September 2023 and was attended by industry luminaries, dignitaries and travel aficionados from around the world.
Sofitel Bali Nusa Dua Beach Resort was bestowed with the following prestigious awards:
Asia's Leading Resort 2023
Indonesia's Leading Resort 2023
Bali's Leading Family Resort 2023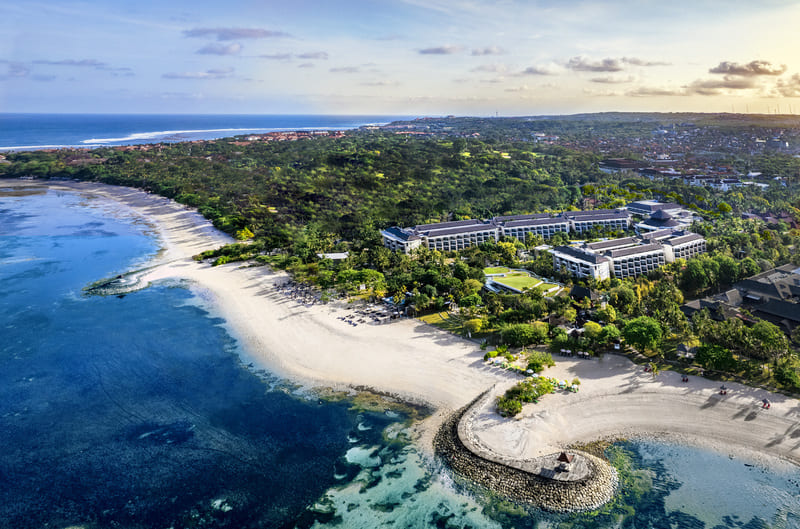 Jean-Pierre Joncas the General Manager, Aulianty Fellina the Director of Marketing Communications & PR, and Liedia Lie the Director of Commercials had the honour of accepting these prestigious awards.
Their presence on the stage was a testament to the dedication and passion that the entire team has poured into making Sofitel Bali Nusa Dua Beach Resort a beacon of excellence in the world of travel and hospitality. These accolades at the World Travel Awards 2023 reaffirm the resort's position as a global leader in the hospitality industry. The resort remains committed to exceeding the expectations of its guests and continues to be an exemplar of luxury, elegance, and excellence in the world of travel and tourism.