PT. Grha Hatten Duasatu is pleased to announce that the construction of ICON BALI shopping mall project has reached the topping-off stage which marks the completion of the top floor slab of the mall building, to be followed with finishing works.
The ICON BALI Topping Off Ceremony is officiated by Mrs Melia Suherman as Shareholder, Mr Ida Bagus Rai Budarsa as President Commissioner, Mr Ida Bagus Oka Kresna as Director and Mr Heru Nasution as President Director of PT Graha Hatten Duasatu.
PT. Grha Hatten Duasatu is the owning company of ICON BALI, and is a private business entity which is a formed partnership by Cinema XXI, Hatten Wines and Retail First Indonesia.
Built on a prime seaside location in Sanur, ICON BALI is set to be a leading shopping mall in Bali with strategic location targeting international and domestic tourists as well as local residents of Bali. The mall will welcome visitors through two main entrances, one from Danau Tamblingan street and the other directly from Sanur beach. As a destination, this shopping mall complex will bring not only hundreds of stores and restaurants but will also present the '8 Wonders of ICON BALI', the unique features specially designed and built to attract and entertain both Bali residents as well as visitors, offering a new retail experience in Bali.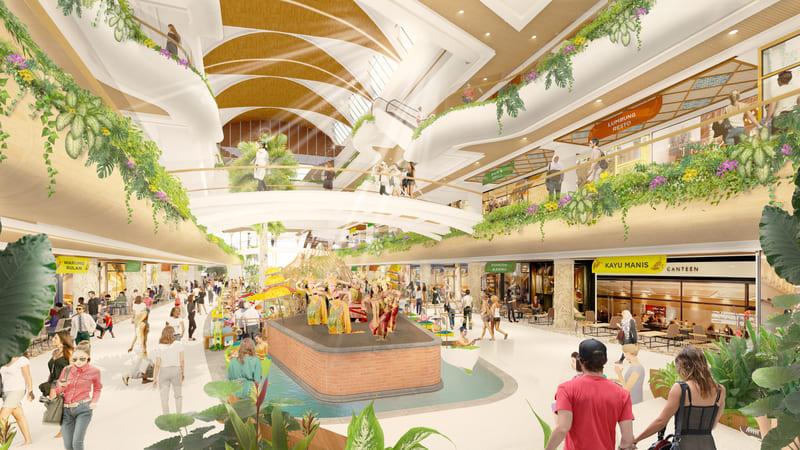 These 8 Wonders are: Jaje Bali Floating Market, Indoor Cultural Stage & Amphitheatre, Immersive Vertical Forest with multi-media experience, Seamless Beachfront Experience with seaside restaurants and a beach club, Beach Sunset Water & Laser Show, Icon Beach Gallery, Butterfly Park and Edible Garden. ICON BALI's customer facilities will include beach access, community lawn, house clinic, money changer, tourist information center, parking for 1,100 cars & 700 motorbikes and parking bays for bicycles.
ICON BALI is proud to house popular international brands and leading home-grown Bali brands which includes:
24 Bottles – Aldo – Amarisa By Aura – Appetito – Aryuna Jewelry – Asics – Barbar – Batik Jewelry – United Colors Of Benetton – Bibimbap – Birkenstock – Bohopanna – Boots – BROS Hospital – Bubba Gump Shrimp Co – Bymne – Calvin Klein – Cap Bali – Cappuccino – Casa Moda – Charles & Keith – Chilli Beans – Cinema XXI – Converse – Crocs – Dapur Mas – Devialet – Digimap – Dough Lab – Dr. Specs – EA7 Emporio Armani – Everbest – Everyday – Falala Chocolate – Flying Tiger – Foot Locker – Frank & co. – Gelato Secrets – Golden Monkey – Guardian – Gyukaku – Hatten Wines – Headquarter – IMAX – Johny Rockets – Kahyangan Jewelry – Kiddy Cuts – Krisna Oleh – Oleh – Lacoste – L'Osteria – Mango – Market City – Marks & Spencer – New Era – Niconico – Optik Seis – Panama – Pandora – Pearly Jewels – Pedro – Pretty Pastels – Rubi – Samsung – Segafredo – Sensatia Botanicals – Sephora – Skechers – Sour Sally – Sports Station – Steve Madden – Swarovski – Ted Baker – The Body Shop – The Premiere – The RR Chocolate – The Steak House – Time Zone – Tommy Hilfiger – Travel Xperience – Tropisia – Tumi – Urban Republic – Votum – Wakai and many more…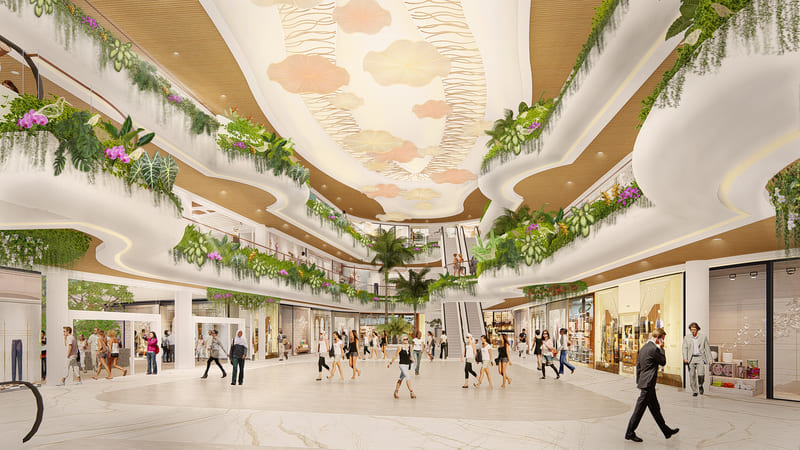 "We are now continuing with finishing works in full steam to achieve the opening date of ICON BALI scheduled in the first quarter of 2024, which is only a few months from now." said Mr Heru Nasution, President Director of PT. Graha Hatten Duasatu.