Summer is just around the corner, and it's time to plan the ultimate vacation that lets you relax and stay fit at the same time.
Look no further than Gili Air! This incredible island offers a mix of gorgeous waters, beautiful scenery and wellness experiences that will leave you feeling rejuvenated and grounded.
Gili Air has it all! You can dive into breathwork, yoga, fitness classes, or personal coaching, all while enjoying the laid-back vibes of your holiday. You can keep that summer body in check while enjoying the stunning scenery around you.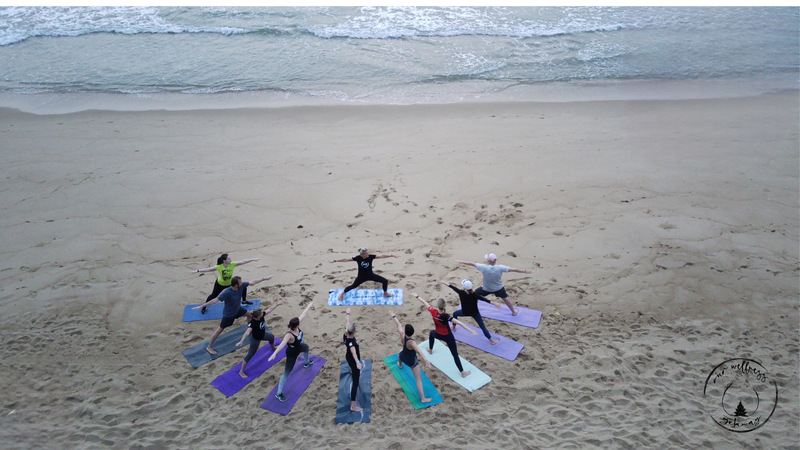 Need to de-stress?
Gili Air is the place to be if you're up for exploring the magic of breathwork. This ancient practice lets you take control of your breathing and tap into a whole new level of physical and mental well-being.
Breathwork sessions are set up to help you relax, reduce stress, and gain a deeper understanding of yourself. No matter if you're a newbie or a seasoned pro, skilled practitioners are here to guide you through transformative sessions.
Want to move more? Calling all yogis and wannabes!
Immerse yourself in a variety of yoga styles, from gentle Hatha to energising Vinyasa flow or even the signature movement from Our Wellness Getaway called Slöga. Practice your sun salutations surrounded by lush greenery and the calming sounds of the ocean next to you.
Are you a gym buff?
The island gym is equipped with dumbbells, barbells, racks and cables – everything you need for a great workout indoors! The staff welcome you with a big smile. And if you need an after-workout protein kick, you can grab a smoothie, protein shake or bowl from the gym bar.
Join Our Wellness Getaway for classes that cater to all preferences and fitness levels. Whether you're into heart-pumping HIIT workouts, AquaFit classes, strength training or yoga and breathwork, there's something for everyone. Join group classes led by awesome coaches or go for personalised sessions that focus on your specific fitness and health goals.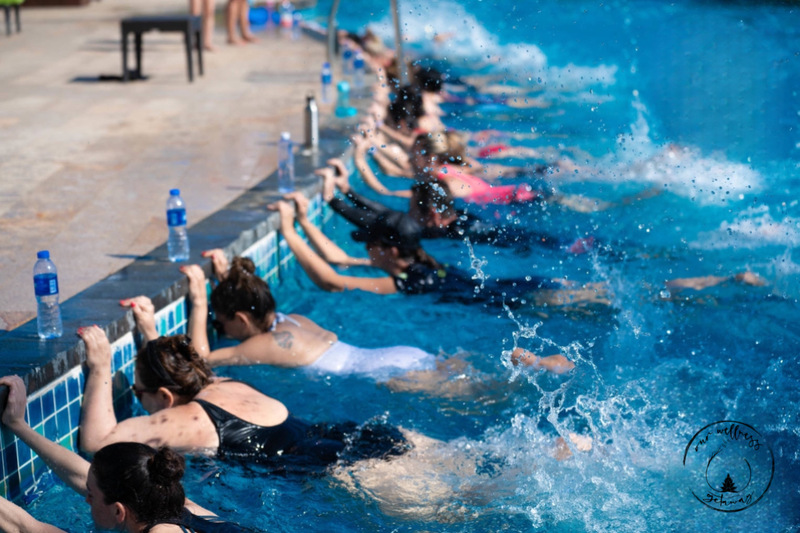 Want more activities with nature?
Walk around the island, grabbing a juice or coconut along the way. Or dive into a diving course so you can swim with the turtles!
So, as you start planning your summer getaway, remember that Gili Air is the place to be for a vacation that pampers your body, mind, and soul. Get ready for a summer filled with wellness and unforgettable memories in Gili Air!
Who is Kara Wutzke?
Kara Wutzke is a TEDx Speaker, Body Transformation Expert, Podcaster, Physique Champion, Mum, Philanthropist, Cancer-beater, Beer Lover and an Expat living abroad for over 22 years.
She launched the Ultimate YOU 10-week Challenge in 2012 to help people transform their bodies, minds and lives.
After helping over 9,000 people worldwide, she has come up with the easiest way to get YOU in the best shape of your life. Her coaching program is designed specifically for the "everyday" real person that wants the key to fitness results.
For more coaching from Wutzke, check out https://k2fit365.com or feel free to add her directly on Instagram @kara.wutzke.