In collaboration with the Matahari dari Timur movement, Aloha PIK celebrates Nusantara's rich heritage with the performance, 'Cinta, Aku Indonesia'.
Pantai Indah Kapuk (PIK) adds another thematic destination with Aloha PIK, perfect for families and friends to enjoy the great outdoors. With beautiful Java Sea views and soft white sands, Aloha PIK marries Hawaiian and Indonesian concepts through its architecture, decoration, and curated global restaurants.
Located on the four-kilometre White Sand Beach in PIK2, the tropical culinary hotspot curated by Arkana (a subsidiary of Agung Sedayu Group) completes a line-up of destinations and facilities, including Land's End, beach clubs, Holiday Inn Resort, Ginza Beachwalk, and Community Park PIK2 (dedicated venue for event & festival).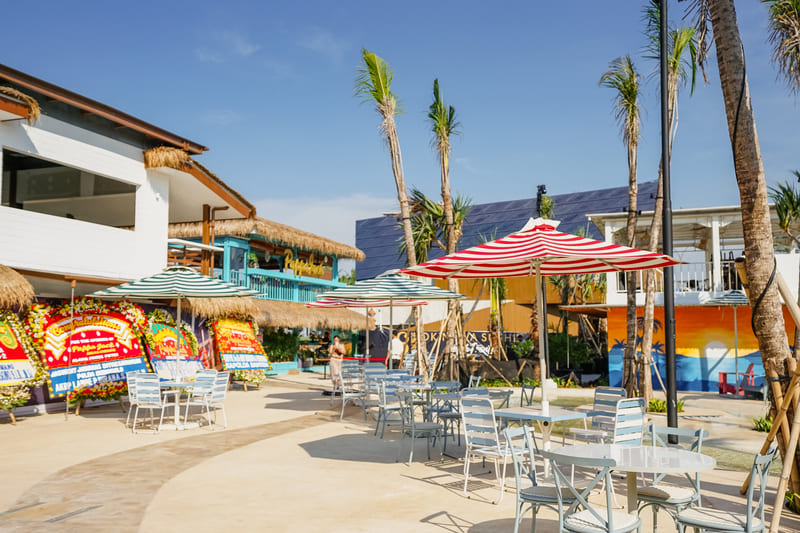 Steven Kusumo, Founder and CEO of Arkana – Agung Sedayu Group, said: "Pantai Indah Kapuk is an integrated township with comprehensive facilities from travel and culinary destinations to retail areas, commercial centres, offices, residential, and a CBD area. Strategically located near via toll road access to the Soekarno-Hatta International Airport and the city centre, this area is becoming a choice destination for residents and global visitors."
Today, citizens in greater Jakarta and beyond can find a seaside respite with friends and family at Aloha PIK without travelling far and abroad. Besides the existing tollway going into PIK1, the Toll Interchange PIK2 will open around the end of 2024 to connect PIK2 directly to the outer ring road toll system and the airport in just seven minutes. A free commuter bus for residents and visitors runs between Halte Fresh Market PIK1 to Halte Jalasena Timur (Pantai Maju, Golf Island PIK) and various bus stops around PIK2.
Officially opening on 8th August 2023, the Grand Opening of Aloha PIK sees attendance from the BoD of Agung Sedayu Group and inauguration by Erick Thohir, Minister of State-owned Enterprises (BUMN). Celebrating the Nusantara theme, guests enjoy lively entertainment featuring different regions in Indonesia. In his welcome speech, the minister appreciates efforts by the management team to support the creative economy and tourism industries. Moreover, in celebration of its opening, Aloha PIK collaborates with the Matahari dari Timur (MDT) movement to present a cultural performance on 12th August.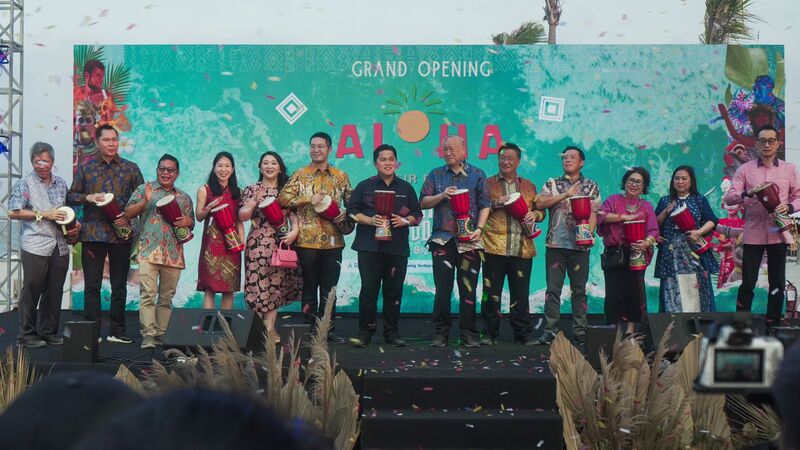 Spearheaded by Laura Muljadi, Matahari dari Timur also receives support from the famous Indonesian designer Rinaldy Yunardi as its art director, and Aoura Chandra as the advisor. Besides growing as a movement to preserve Indonesia's rich heritage, especially its indigenous fabrics, MDT also supports the women artisans behind the products.
Supporting and empowering women means ensuring the inheritance of priceless intangible knowledge for the next generation. Furthermore, MDT spreads awareness to the younger generation through activations, such as the "Cinta, Aku Indonesia" performance at Aloha PIK. The multimedia-enriched show features 500 talents from the arts, fashion, music, and many more Indonesian creative industry players, inviting everyone to enjoy the beauty of Indonesia and its cultures—to dream, create, and grow for the good of society.
Ranging across generations, Indonesian artists and artisans participate in the performance, including Renata Kusmanto, Iko Bustomi, Anastasia Siantar, Endhita Wibisono, Andy Yanata, Allan Andersn, Wisnu Genu, Harlindar Mukti Prakoso, Naila Alatas, Dhea Fandari, Dhea Tanya, Yudhis C, and so on. Moreover, "Cinta, Aku Indonesia" highlights fashion collections of "AKU" Gamma by Erfan Haryando; Advina Ratnaningsih & Nadine Chandrawinata; "Sebuah Mimpi" PS: Have a Nice Dream by Yuanita Haryadi; "Warna Waktu" by Seasoldier Kids x Nadi Sarna; "Savana Nushantara" by Han Chandra; "Hope For The Ocean" by Ghea Resort from Amanda Janna; "Asa" Simplelife by Ririn Nasution; and "Self Love" Kreasi! X Sa by Kristina & Soemaya And with sublime printing fabrics by Bintang Sempurna.
Lina Huwan, Director of Commercial Retail 2 Arkana – Agung Sedayu Group, said: "We are happy to host the performance 'Cinta, Aku Indonesia'. Hopefully, the event marks the beginning for more Indonesian fashion and art entrepreneurs to create similar events at Aloha PIK and other destinations around Pantai Indah Kapuk."
Other fun events for the whole family throughout the year add to the good times at Aloha PIK, such as the Independence Culinary Festival by Go Market Bazaar from the 11th-27th August. On 12th August, bringing the smoky barbecue flavours from the US, tenant Hotlicks Texas BBQ & Bar is hosting a live cooking show with its pitmaster. The beloved Jakarta Dessert Week will take place at the seaside destination from 25th September onwards, featuring culinary talents from local SMEs to globally established brands. Thus, Aloha PIK is ready to become one of the favourite culinary destinations for residents and visitors from Indonesia and beyond.