Women's International Club (WIC) Jakarta is thrilled to announce the highly anticipated 54th Annual Charity Bazaar that will be opened by the First Lady of Indonesia, Ibu Iriana Joko Widodo, on 8th and 9th November 2023 at the Jakarta Convention Center Hall B.
The 54th Annual Charity Bazaar organised by WIC is set to be a remarkable occasion, celebrating the vibrant tapestry of cultures and the shared spirit of giving that binds us together.
As a well-established and esteemed charity event in Jakarta, WIC's bazaar will encompass contributions from 40 embassies, more than 300 thoughtfully curated local merchants, and food and beverage kiosks, all showcasing distinctive offerings from their native lands. From traditional handcrafted items to delicious culinary delights, attendees will have the chance to engage in a unique global shopping experience.
"We're incredibly excited to be able to organise WIC's Bazaar again like it was before the pandemic, and we're honoured that the First Lady will officially open our Bazaar. This charity bazaar not only highlights the diverse cultures represented by the participating embassies but also serves as a powerful platform to make a positive difference for all the social institutions and scholarship students that WIC regularly supports," said Dr Nina Handoko, President of Women's International Club Jakarta.
The primary objective of the Annual Charity Bazaar is to raise funds for WIC's social welfare and scholarship activities, benefiting university students, women, and children less fortunate in the greater Jakarta area. With the proceeds from this event, WIC aims to make a meaningful and lasting impact on the lives of those in need, empowering them to achieve their dreams and lead better lives.
"The Embassy of the Kingdom of Spain is looking forward to participating in the Annual Charity Bazaar," exclaimed Madame Gemma Caminada, spouse of the Ambassador of the Kingdom of Spain. "The bazaar provides a unique opportunity for us to come together as a collective force for good." Spain's stall at the bazaar will showcase a special clothing line and different wines from the region.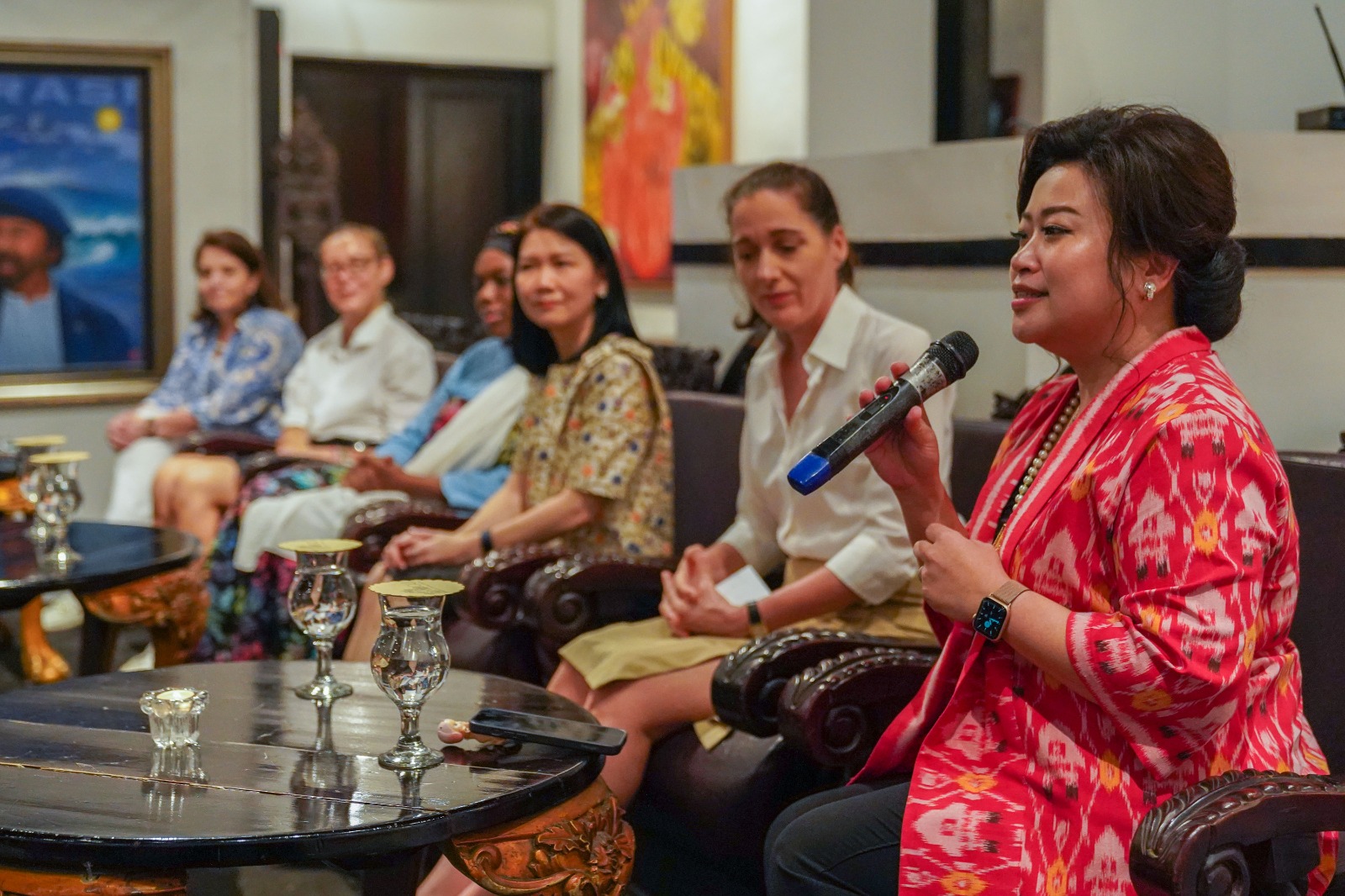 The same sentiment is echoed by Madame Maria Augusta Hidalgo, spouse of the Ambassador of Ecuador. "Participating at the WIC's Bazaar is a heartwarming reminder that when women unite with a common purpose, they can create a brighter future for those in need". Ecuador's stall is equipped with a diverse arrangement of colourful artisans' crafts and embroidered handicrafts all the way from South America.
In addition to Spain and Ecuador, dozens of stalls from various embassies will participate in the Bazaar. For instance, Thailand will showcase its traditional silk products, Switzerland and Austria will offer a wide range of delectable delicacies, Nigeria will present traditional incense, and the ever-popular Dutch Embassy stalls will feature cheese and a variety of nostalgic sweets and cookies.
The opening ceremony of the bazaar will be fully supported by the Province of West Nusa Tenggara, proudly presenting "Lombok Sumbawa: Land of Infinite Experiences" with its traditional music and dances.
The WIC's Bazaar is not just a shopping extravaganza; it is a celebration of unity and compassion. When you shop at a WIC bazaar, you're shopping with an impact. Your purchases support a worthy cause and make a tangible difference in the lives of those less fortunate.
WIC extends a warm invitation to everyone to join them at the 54th Annual Charity Bazaar. By attending this event, you not only support a noble cause but also contribute to the spirit of giving that defines our community.
Event Details:
Date: November 8th (invitation-only) and 9th November 2023
Time: 9 am to 8 pm
Venue: Jakarta Convention Center, Hall B
Admission: Rp25,000 per person
For more information, please visit our website www.wic-jakarta.or.id. Stay connected with us on social media for the latest updates and behind-the-scenes sneak peeks.