The Jakarta governor election may be over, but the trial of the current governor – Basuki Tjahaja "Ahok" Purnama – is still going on. Since December 13, 2016, Ahok has been embroiled in a publicized trial for offending Islam.
Now that it's set in stone that Anies Baswedan will be the city's next governor, critics are sure to speculate that the alleged political nature of Ahok's trial is no longer relevant. As such, prosecutors have conveniently downgraded the charges against him from the more serious crime of religious "blasphemy" to the lesser offense of "spreading hatred against one or more groups." Prosecutors are now calling for the sitting governor to be imprisoned for one year, followed by a two-year probation period.
People in the Ahok camp (many of whom believe the trial was a partial smokescreen to derail his candidacy in the first place) are likely wondering why prosecutors are proceeding at all. The answer could sit in the possibility of President Joko "Jokowi" Widodo appointing Ahok to a different position of power after his term as governor is concluded. Folks who believe this, are sure to opine that Indonesia's right wing political parties want to make sure the Chinese, Christian politician stays as far away from their pie as possible. Hence, the motivation for a continued trial against the current Jakarta governor.
Ahok was initially charged for violating Criminal Codes No.156 and No.156a. On April 20, 2017, prosecutors lessened the severity of Ahok's charges which, if he were to be found guilty of blasphemy, would carry a sentence of four or five years in prison.
Indonesia's Criminal Code states that there may be a maximum prison sentence of five years handed to a person found guilty of intentionally expressing hostility, hatred or contempt towards one or more groups of the country's population.
However, Ali Mukartono, the prosecutor of Ahok's 20th trial, delivered a softer blow. Instead of calling for the governor to spend five years in prison, Mukartono instead asked that Ahok serve a one-year prison sentence, followed by two years of probation. Should Ahok violate the regulation again within the two-year probation period, he would be sent to jail for another year.
The move outraged both Ahok's supporters and opposition groups. Anti-Ahok groups claimed the decision was unfair and that the blasphemy charges should remain in place. Pro-Ahok people believe that the trial should be dismissed altogether.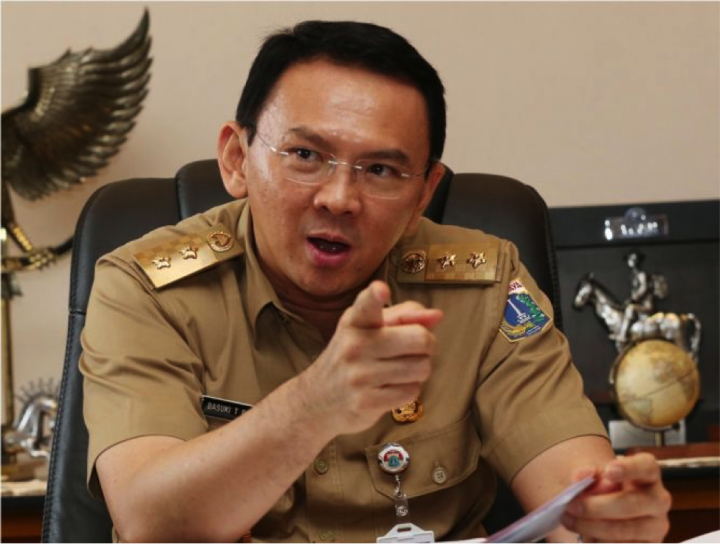 "This decision is not justice," said Romli Atmasasmita, an Anti-Ahok political activist. "Several blasphemy cases resulted in a minimum of two years imprisonment. With today's decision, Ahok may not be imprisoned at all. This is unfair."
Additionally, head of Muhammadiyah (one of Indonesia's largest Islamic organizations) Pedri Kasman expressed disappointment. He said, "I represent a society that cares about justice […] The prosecution's decision was massively influenced by other major forces. This makes them not independent at all, which in effect means they have helped Ahok."
Despite conjecture that the pieces are still in play on the political chessboard for Ahok – and despite his pending trial – the governor will remain in office until October of 2017. In the meantime, we can be sure that the Christian politician of Chinese descent will continue to make headlines, as all eyes look towards the archipelago to evaluate whether a widespread culture of ethnic and religious intolerance is indeed on the rise.
Image credits: Sidomi, Global Indonesia Voices