In my Kuningan apartment, after just a week, my recycling bag has filled to the brim – but where to take it? In a city overflowing with waste and drowning in consumerism, recycling and sustainability take a backseat to the rapid development, as anyone who's passed by a pile of plastic bags, bottles, thrown over a fence or into a river can attest to.
Not so at Nusantara Fabrics, a five-year-old partnership between Hollit International and Indorama, based in East Jakarta, which produces high quality, recycled polyester in yarns and threads for usage by clothing manufacturers. Recycled polyester can be made from PET plastic – the same plastic that makes up the majority of the water bottles that we drink every day, and, in fact, enjoys high rates of recycling across Southeast Asia, mostly due to the informal sector.
"The good thing is it's relatively easy for polyester to be recycled," said Marc Sprakel, Vice President of Operations and Development, over tea at Nusantara Fabrics office.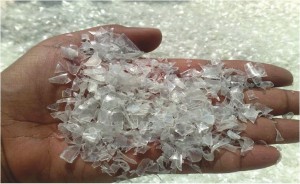 These materials are exactly what many global garment manufacturers are seeking as part of their growing corporate social responsibility and sustainability plans. For example, Adidas plans to use 100% sustainable cotton by 2015, while companies like Nike, Marks and Spencer, and H&M are steadily increasing the recycled content of their products. As an early player in this field, Nusantara Fabrics is positioned to grow – and this time, we, and our environment, will all win.
"Recycled polyester is just as good in quality and usage as non-recycled polyester," said Sprakel, adding that this means it's easy for manufacturers to integrate it into their existing operations; a huge selling point that allows for quick introduction and integration.
There are challenges, of course. Doing business in Indonesia is never easy, as Nusantara Fabrics have found, running into challenges with gaining proper supplies – things like buttons or laundry equipment. That's one reason their local impact, for now, is negligible. Because they want to control their entire supply chain – to ensure the highest standards of sustainability – Nusantara Fabrics doesn't use bottles from Indonesia to make polyester because, as of right now, they can't be properly sourced by official organizations.
"We need assurances that these bottles are actually recycled and not just labeled as recycled," said Sprakel. Nusantara Fabrics is currently working to develop a system in Indonesia to find reliable, accountable post-consumer bottles for use in the future, either by working directly with gathering communities, or through corporations like Coca Cola.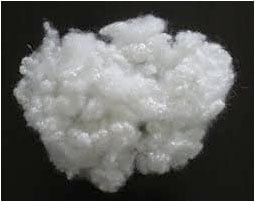 They'll need new sources because the long term goals are ambitious – both a recycling and materials-producing factory in every country in Southeast Asia, filling what they see as an unending trend towards greater usage of recycled materials in the global garment industry. Starting next year, Nusantara Fabrics will begin processing their own bottles in Thailand, a big first step towards this plan.
Currently, the biggest barrier is cost. Recycled polyester is more expensive to produce than virgin polyester, and, despite lofty rhetoric, in the end, many buyers end up choosing with their pocketbooks, not with their ethics policies. That, Sprakel hopes, will soon change.
"We're getting closer and closer to cost parity," he said.
Right now, the raw impact is small – recycled materials still only for maybe .1% of the global garment industry – but what really matters is changing mentalities. Realizing that recycled-material clothing can be exactly the same level of quality as regular clothing. Understanding that the higher cost also means lower impact on the environment. And realizing that sustainability benefits us all, no matter where in the world we live.
The impact, though small, is read. In fact, you've probably already crossed paths with Nusantara Fabrics. Take Blue Bird Taxis? All the uniforms worn by drivers were made with their recycled polyester. In the coming years, expect this Jakarta outfit to continue to break barriers and help usher in a greener era for the global textile industry. Change is on the way.