Founded in 2007, the Jakarta Multicultural School (JMS) campus sits on a 2-hectare, lush property located in the green Situ Gintung area South of Jakarta.
The school is only 15 minutes away from the Lebak Bulus MRT station. Our green school provides abundant open spaces and clean air away from the polluted and crowded city. JMS is committed to providing an education with a globally competitive curriculum that respects the plurality of beliefs, cultures, and ways of thinking. Moreover, we advocate for inclusive education whereby everyone, including students with special needs, is given equal opportunities to discover and enhance their potentials as individuals.
Globally Competitive Curriculum
JMS offers Cambridge for the Primary and Lower Secondary levels (SMP) and International Baccalaureate Diploma Programme (IB DP) for Upper Secondary (SMA), as well as the DIKNAS required subjects from the National curriculum. We provide a global learning environment to prepare our students to become rigorous, competitive, creative, innovative, and culturally sensitive to continue their higher education in universities abroad as well as in Indonesia. Based on our motto, "Expanding Horizon, Valuing Diversity, Connecting Minds", we prepare our students to become productive citizens of the interconnected global village.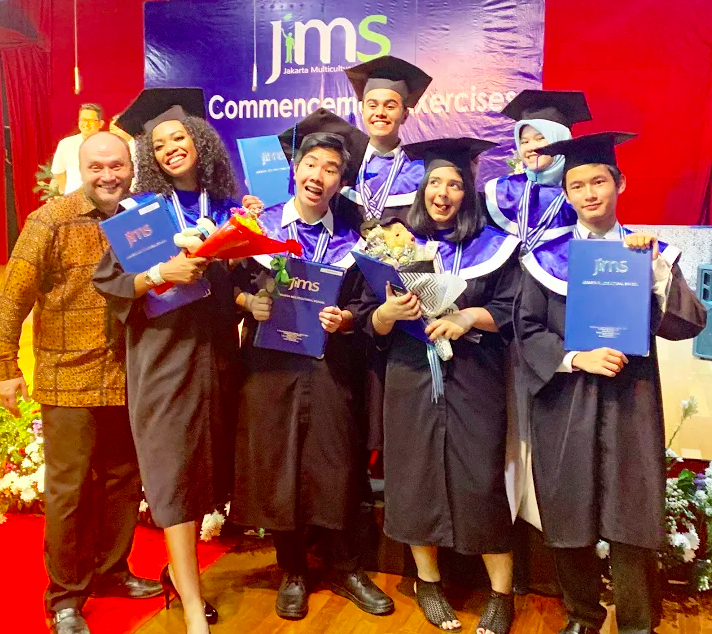 School Facilities
JMS provides the facilities which enable us to deliver a fun and meaningful learning experience to our students. We house three (3) libraries, one for each school – Early Years, Primary Years, and Lower Secondary (SMP) and Upper Secondary (SMA) combined. JMS has a collection of over 10,700 books, plus a large collection of audio-visual materials, newspapers, magazines, and journals. JMS has three (3) IB approved Science Laboratories – Chemistry, Physics, Biology, and ICT Labs. To ensure that students are physically active and healthy, JMS has outdoor and indoor
sports facilities such as a swimming pool, basketball court, badminton court, jogging track, soccer field, and a mini-gym, where students develop their gross motor and sports skills. To provide an avenue to explore and express the artistic skills of the students, a Music Room, Art Room, and Performance Hall are available to hone their artistic skills.

Low Student-Teacher Ratio
We do not sacrifice quality for quantity. Our low student-teacher ratio allows us to closely pay attention to the potentials and challenges faced by each individual student. We provide a balanced education, but recognise and support exceptional interests of our individual students in Math, Science, Languages, Sports, Performing, and Visual Arts. Communication lines amongst the teachers, students, and parents are always open. Feedback and updates are sent weekly; and meetings and consultations are regularly facilitated by academic leaders, homeroom teachers, and coaches.
We are a Bully-free School
Every student deserves to have a meaningful and happy experience while in school. No student deserves to be left alone and suffer in fear. At JMS, our students enjoy a "no fear" learning environment. They understand and uphold the belief that everyone deserves to have a peaceful and blissful school life experience. Everyone on the school ground is vigilant and committed to upholding our NO Bullying Policy.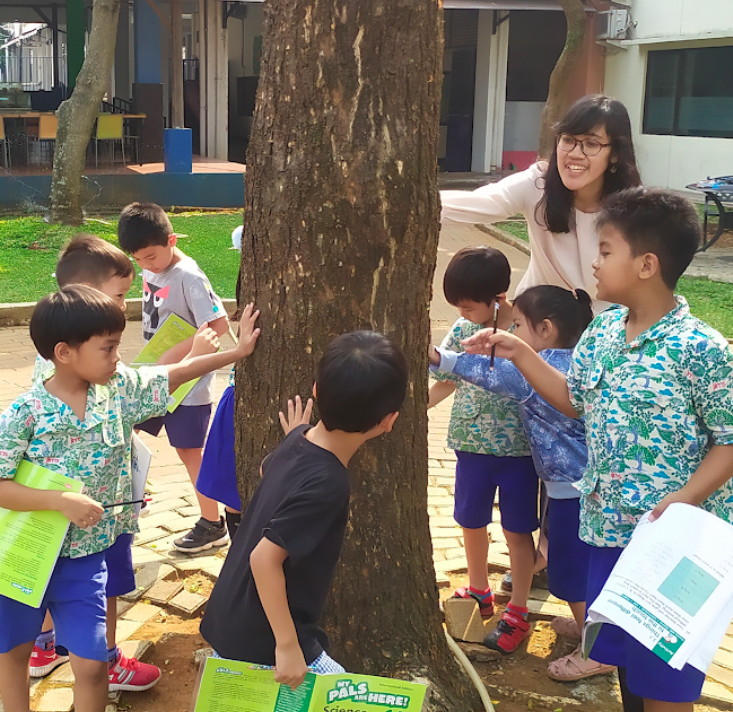 We are Multicultural
JMS is a "melting pot" of students and teachers coming from different backgrounds having diverse ideas, beliefs, and values.  Our common goal is to learn to respect one another and to appreciate and embrace our differences. Festivals and cultural events are celebrated to express our multicultural diversities.
To find more information, visit the JMS website.