Known worldwide for its rich historical heritage, Tugu Hotel brilliantly tells many stories that will make you travel back in time. Inspired by styles of the colonial era, this hotel encapsulates a tremendous art gallery that captures the true essence of Indonesian culture. Whether you're drawn to art or romance, nowhere else does this unique   and colourful history better express itself.
Unlike others, Tugu Hotel has hosted every Indonesian president, as well as famous political and entertainment figures. It is home to the largest antique collection in Indonesia, which greatly contributes to the high ratings earned by the five-star hotel.
The hotel is strategically placed close to significant buildings and landmarks of Malang, such as the Malang monument at the Malang Square roundabout, the City Hall, the Regional Representative Council Office (Dewan Perwakilan Rakyat Daerah), Merdeka Malang Square, and the train station. It is also near the three iconic colourful villages in Malang, namely Kampung Warna Warni, Kampung Tridi, and Kampung Biru Arema.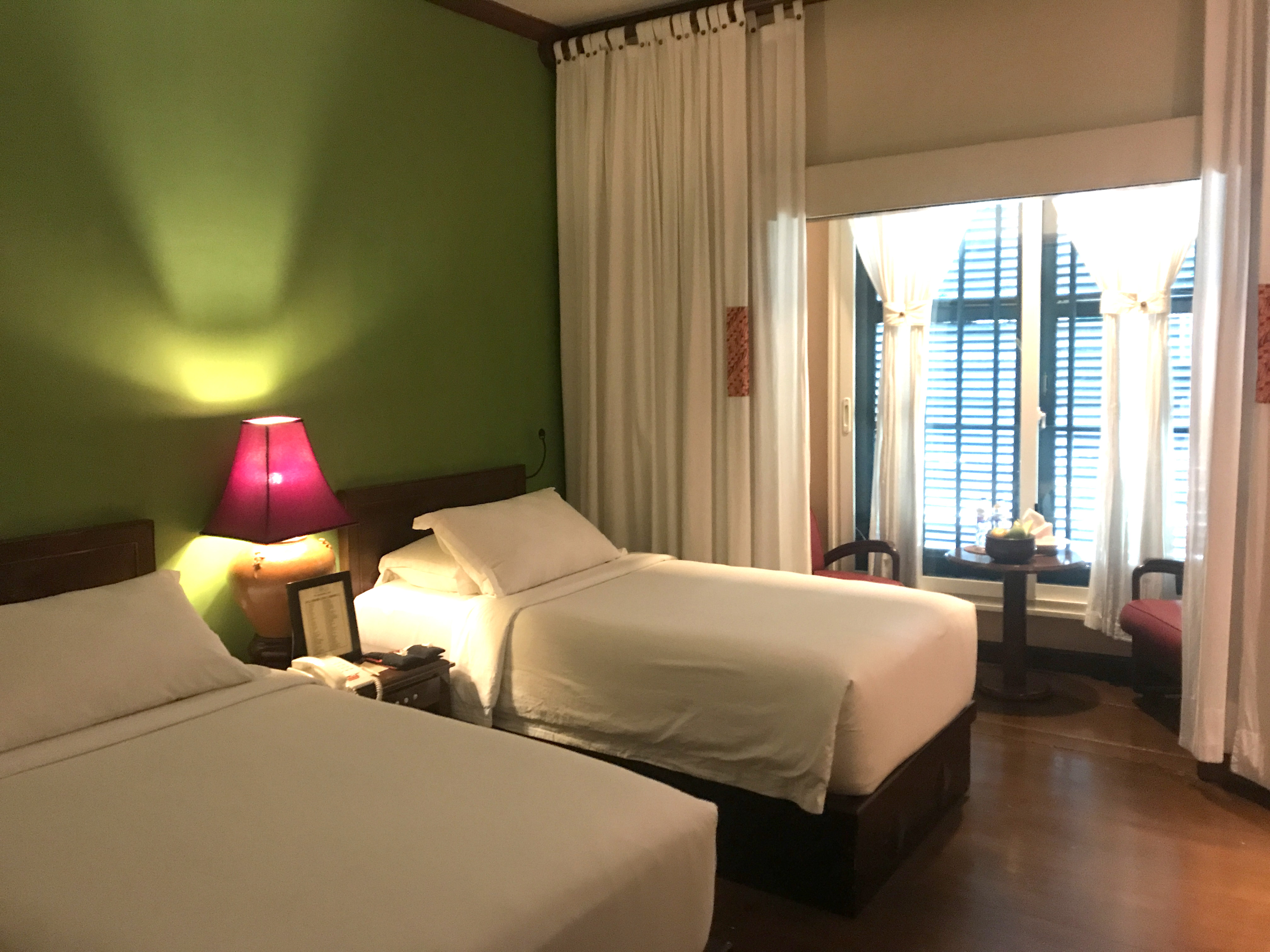 Tugu Hotel Malang has 49 rooms in total, and each of them is completely unique. There are 30 Superior Deluxe rooms, some overlooking the lily ponds and the city monument, while the others face an exuberant garden. All new guests are given a free 15-minute massage as a welcoming treatment by the hotel. The Superior Deluxe rooms have a unique decor of both modern and traditional Indonesian, which is perfect for those who are on a budget getaway or travelling on business.
The Raden Saleh Suite is said to be one of President Megawati's (Indonesia's fifth president) favourite suites and it is easy to see why. The bedroom is very luxurious and makes you feel as if you were an important person of power back in historical Indonesia. The bathtub can be used for a milk bath spa by guests because of its simplistic yet relaxing design. This suite is recommended for guests who are looking for a short stay while at the same time wanting to enjoy some luxury for themselves.
The Zamrud Suite is the one of the most relaxing suites in Tugu Hotel and is well-known for its serene green walls designed to soothe guests' souls. The comfortable king-sized bed is also a perfect fit for at least three people. The bathroom is similar to the one in the Raden Saleh Suite. This room is recommended for those who are travelling with a small family and hoping to relax and have fun together.
The Apsara Suite is the most expensive the hotel has to offer, costing around Rp14 million (around US$1,000) per night. It is described as the place for the most important people and it has truly earned this description because, with the exception of the very first president, every president of Indonesia has stayed here. The room tells a story via its décor – be it the design of the tables and its utensils or the patterns and paintings on the walls.
THE APSARA SPA
Tugu Hotel provides a wide-ranging, immaculate spa that covers various traditional treatments and massages that have been practiced in Java for hundreds of years. The Apsara Spa, influenced by the romantic tales of Indonesia and Cambodia, is the epitome of elegance and serenity. These indulging massages have different effects on the body, such as improving blood circulation and softening the skin. Either way, the Apsara Spa uses effective methods to achieve a desired result that will not disappoint.
In addition, this hotel houses an outdoor pool with shimmery, inviting water that is perfect to have a dip in at any time of the day. Ideal for children and adults, the swimming pool is located beside the Melati restaurant, where guests can enjoy their diverse food cuisine.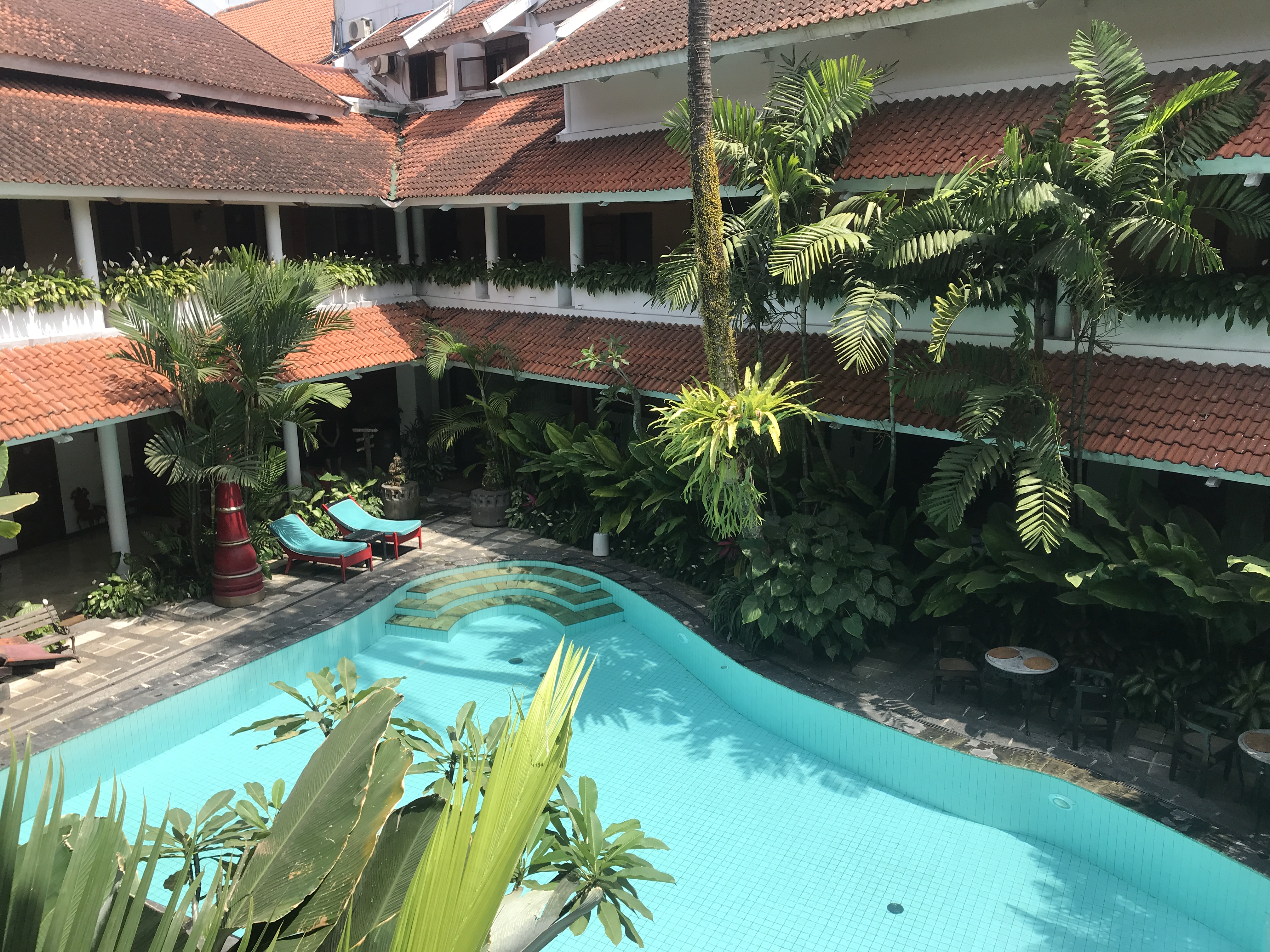 If you are interested in hotels that not only offer stunning rooms but also other unique services, Hotel Tugu Malang is the one for you. It is widely known for its displays of the forgotten history of Indonesia along its hallways as well as in some of the rooms. As soon as you walk in to the hotel you'll experience Indonesia's culture as you observe the walls adorned with detailed paintings and historical photographs – giving you a trip back in time.
Other than its magnificent collection of artefacts, the hotel has one other unique quality; the myriad of activities it offers for its guests. Unlike any other hotel, Tugu Malang provides a complimentary hotel tour and a welcome massage for every guest, and all of that is completely free of charge. There is also a daily high tea that has a variety of traditional Indonesian snacks as well as sweet tea.
Tugu Malang also provides paid activities like tours around Malang using a traditional becak (pedicab) as well as bicycles. They even have trips to Mount Bromo where you can see ethereal scenery, and also an "eco-green" trip, where guests are taken to experience and see firsthand Indonesia's coffee business. Suppose you want to do all these activities, but don't want to go through the hassle of planning. Don't worry, Tugu Malang will take care of everything for you. Uniquely, this hotel will gladly organise a personal itinerary for the activities you have chosen, be it a trip to mountains or a culinary tour around Malang, Hotel Tugu will arrange it for you. If you would prefer in-hotel activities, Tugu Malang still has you covered. Besides their excursions, they also conduct cooking classes, jamu (traditional Javanese herbal medicine) classes and flower arranging classes, which let you explore different skills and maybe even gain a new hobby.
Hotel Tugu Malang prides itself in its "one-stop-service", meaning that it is able to cover you for everything – tours, activities and even flight tickets. The hotel accomplishes this through the personal and intensive training it gives to its staff. The training varies depending on the role, but all follows the hotel's "Smart, Touch, Care, Soul" motto. Smart means all staff should be able to answer any questions, not only about the hotel but also about Malang City. Touch means they were trained to be able to handle all types of guests and accommodate their individual needs. Care means the staff should treat the guests as if they're kings and offer them help in any way. The last part, Soul, refers to the hotel's belief of doing everything with heart. Hotel Tugu expects its staff to provide services willingly, and to do it with all their heart. To ensure a high and consistent rate of customer satisfaction, Hotel Tugu conducts two trainings every day; a morning briefing and an afternoon feedback session, which allows it to constantly improve. An example of Hotel Tugu's specific and thorough training is the receptionist training. A receptionist undergoes multiple trainings including language, grooming and even flower arranging.
SAIGON SAN RESTAURANT
The Saigon San restaurant is a spectacle to witness as its design is based on 20th century Indonesia. The lighting is gorgeous, shaped like red cones that hang on white lanterns. In the morning, it might seem dim, but once the sun is out of the sky, it feels as if we were in a banquet in the past.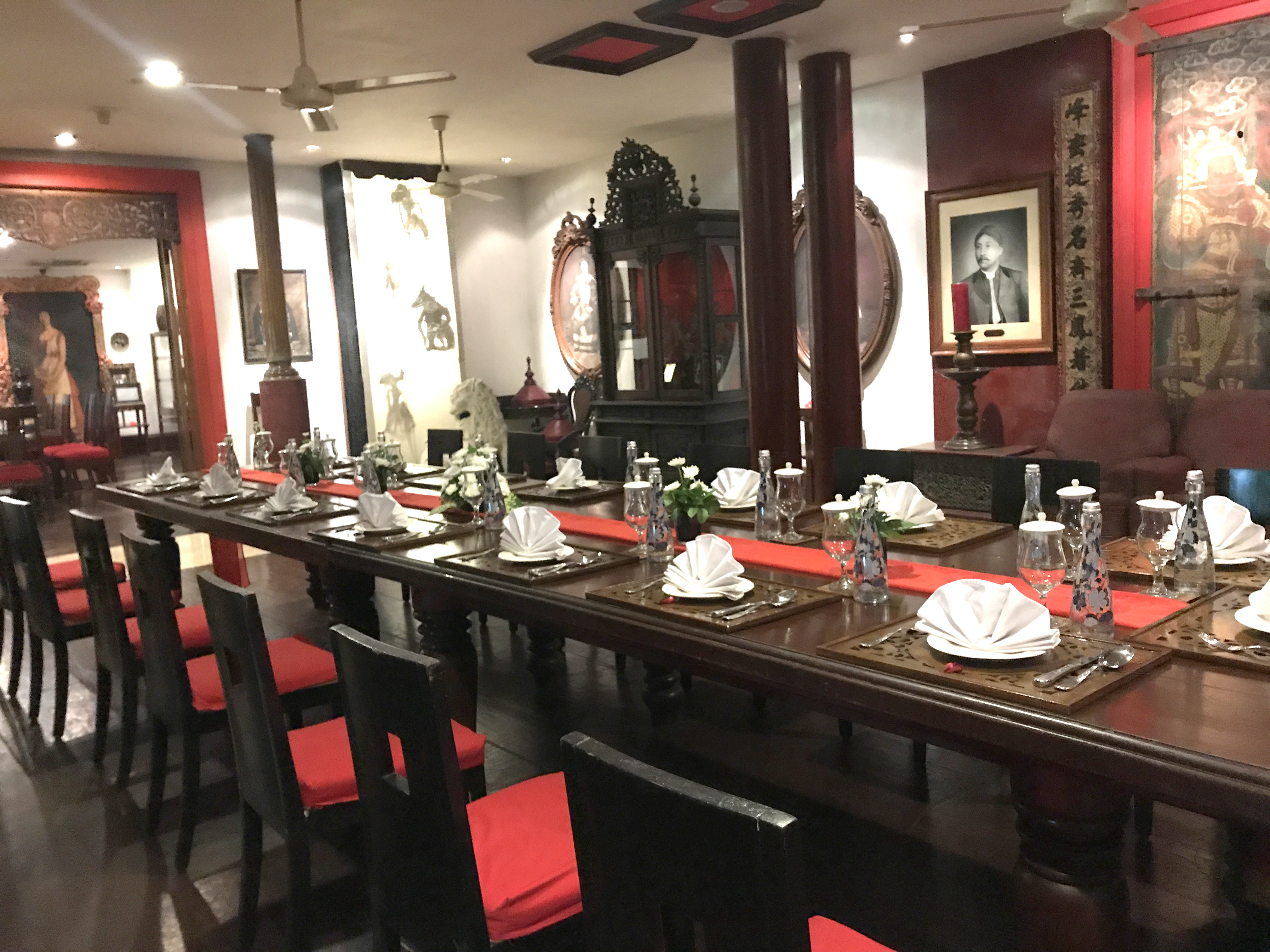 The food itself is extremely delicious and is prepared using authentic ingredients which makes the taste much more refined. The samosas and the Vietnamese noodle soup are light yet palatable. The Pad See Ew (or Thai Stir Fried Noodles) at first glance can be mistaken for Fried Kway Tiaw (or Chao Fen) but its taste is so exquisite that you won't be able to forget the taste.
MELATI RESTAURANT
Melati restaurant serves various types of dishes, from Western sandwiches to Chinese noodles to Indonesian broth, snacks and fried rice. With Dutch influence combined with traditional East Java architecture and furniture design, this restaurant provides the perfect scenery to start your cultural adventure in Malang.
Tugu Hotel is the place where you can enjoy an authentic experience in Malang, and what you will feel, participate in and encounter will be nothing less than the simple magic from which Indonesia was born.