The holiest month in the Islamic calendar is expected to start from 23rd March to 23rd April 2023 also known as Ramadan or a month of fasting.
Enliven this holy month of Forgiveness and Reflection that comes with an opportunity to gather and share Ramadan spirit with family and friends as Fraser Residence Sudirman Jakarta has prepared Ramadan Festive' special offers varying from accommodation to dining packages to enjoy.
Iftar Gathering
Breakfasting in good company with decadent Nusantara cuisines at Incanto Restaurant overlooking fantastic views of the city, Olympic-sized pool, and entertainment.
Available from 22nd March to 21st April 2023, the residence features specialty local dishes – highlighting the essence of Indonesian culture and traditions with a unique blend of both traditional and modern dishes. For those who are looking for an exclusive Iftar Gathering at Fraser Residence Sudirman Jakarta, get attractive inclusions with minimum 30 persons reservation such as:
Restaurant area usage up to four hours
Standard sound system: microphones and speaker
Standard decor set up: banner, greeting card, Ramadan decorations in the area
Free-flow mineral water, coffee, and tea.
Ramadan Hampers

Gifting is a great way to express gratitude and deepen the bonds with loved ones. Show a thoughtful gesture by delivering special Hampers for friends and family during Ramadan and Eid. Fraser Residence Sudirman Jakarta's Ramadan Hampers is the ultimate go-to when spoiling the loved ones with a luscious choice of either Brownies, Lasagna, Klapeertart, or Macaroni Schotel – and the box is beautifully packaged to include a Raya card.
Rijsttafel Set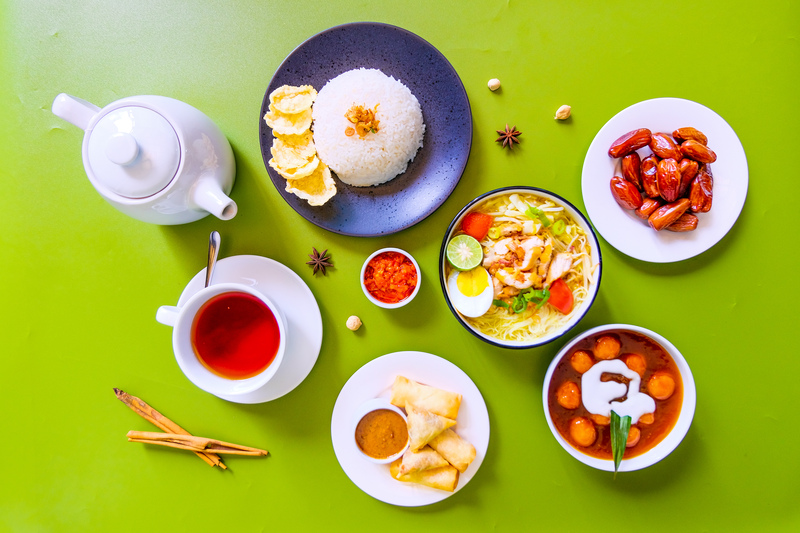 Explore a rewarding Ramadan culinary experience at the leading service apartment in the heart of Jakarta by indulging in our three different sets of Rijsttafel. Available from 1st March to 30th April 2023, diners can enjoy a wide selection of either Soto Lamongan Set, Chicken Curry Set, or Seafood Sapo Tofu set that includes Takjil and invigorating Tea Mojito that is sure to tantalise the taste buds.
Ramadan Takeaway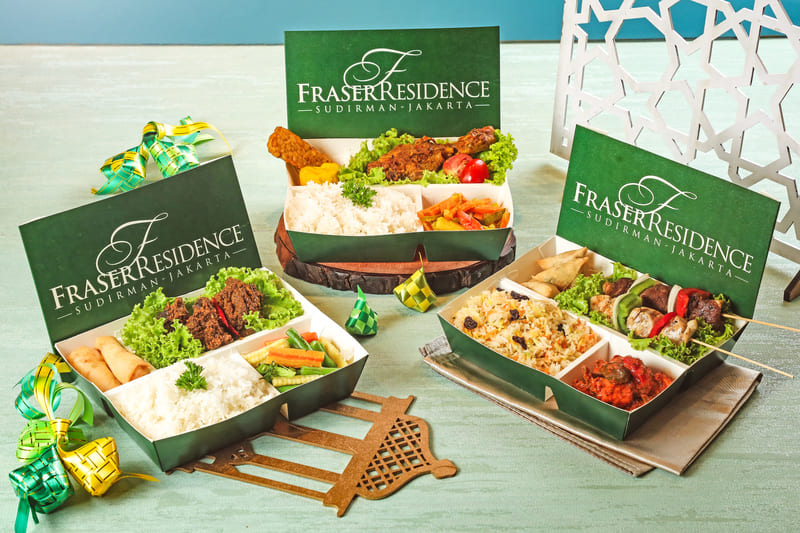 Fraser Residence Sudirman Jakarta launches its new delivery and takeaway services in time for the Ramadhan month with comforting festive menus for the holy season. Chef Endang Saptadji has prepared classic dishes including kebuli rice, kebab satay, rendang, honey grilled chicken, and takjil as part of the takeaway set.
Ramadan Meeting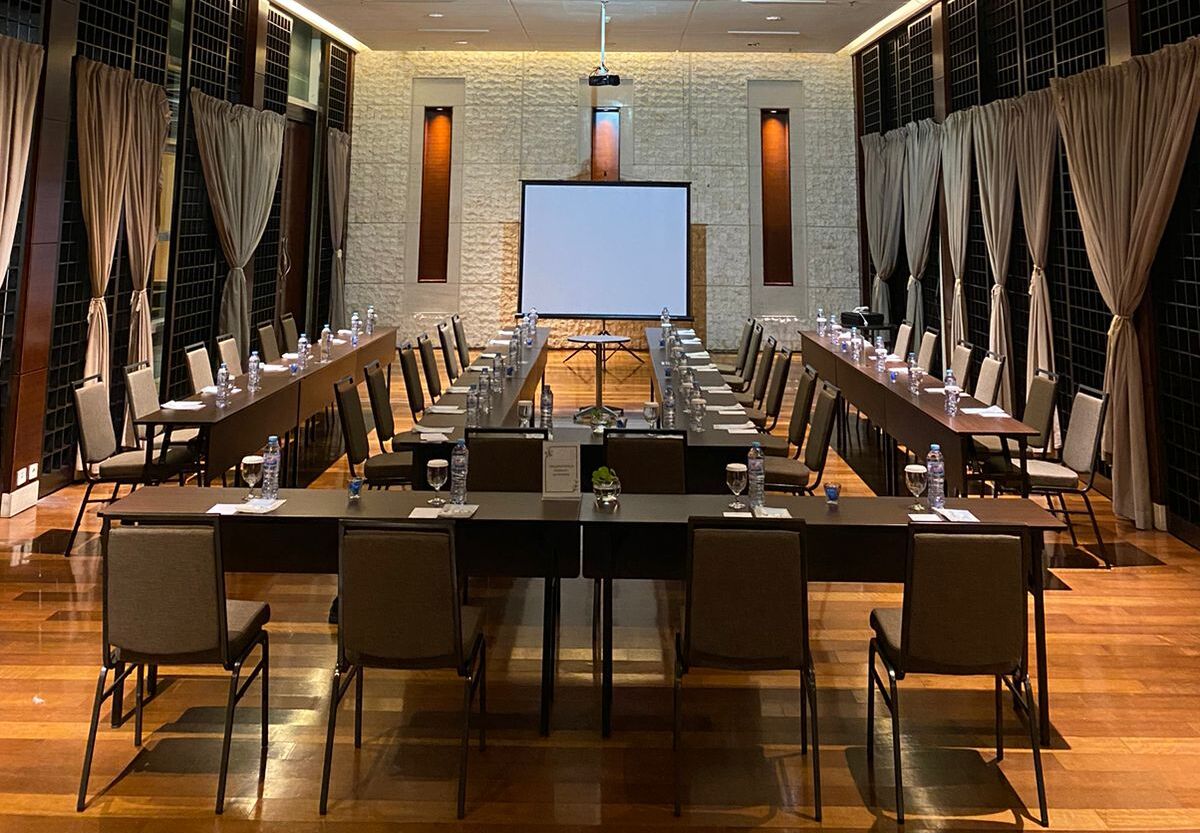 Elevate productivity during the Holy Month of Ramadan and revel in the abundance of scrumptious Iftar Menus or Ramadan Hampers with your colleagues and business associates at Fraser Residence Sudirman Jakarta. This meeting package is inclusive of:
Four hours of meeting room usage
Standard meeting amenities: LCD Projector, Sound System, Microphones, Screen, Stationery
Choice of assorted cookies or coffee and tea
Choice of Hampers selection or one-time Lunch/Dinner
Complimentary WiFi usage in the meeting room
Halal Bihalal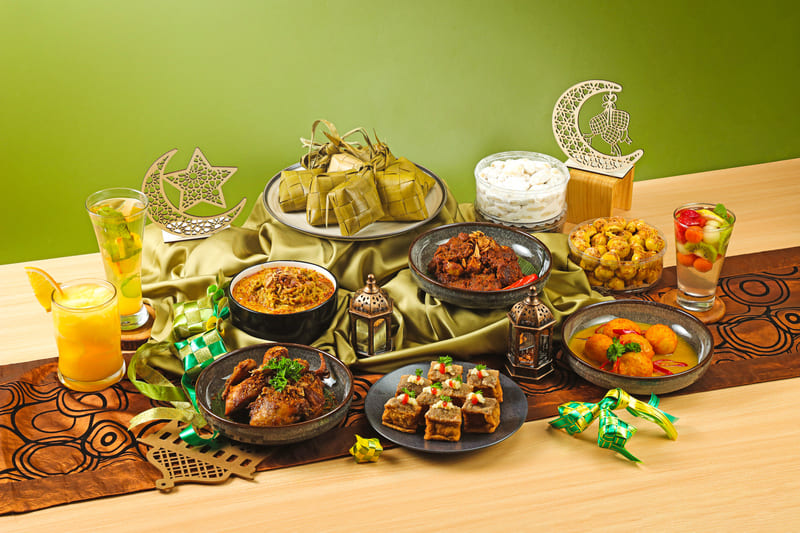 Halal Bihalal is also done during or after Eid, which involves seeking forgiveness. Fraser Residence Sudirman Jakarta parades a tempting array of the delicious spread, curated by Head Chef Endang Saptadji, the dinner comprises local snacks, ketupat, rendang, opor chicken, local mixed vegetables, es pisang ijo, assorted cookies and beyond.
Opulent Eid Staycation
Fraser Residence Sudirman Jakarta also offers an Opulent Eid Staycation package which will be available on 1 March to 20 April 2023 that includes a rijsttafel set or suhoor menu.
For more information or reservation, please contact Reservations at +62 858-4578-7797 or by email at [email protected].