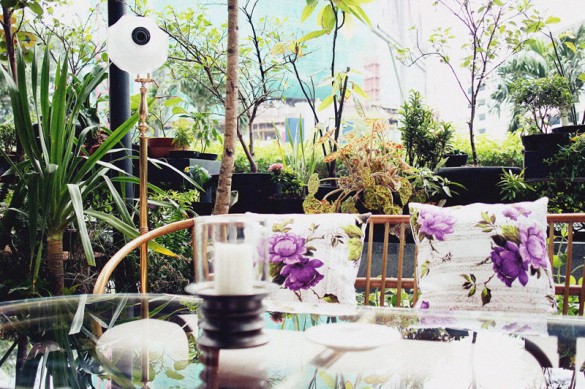 The already stunning reputation of Potato Head restaurants is now matched with a daring new look. After a short hiatus, Potato Head at Pacific Place Mall is now open with lavish new menus and decor.
Coinciding with their fifth year anniversary, Potato Head launched a two-week extravaganza called 'Culinary Journey', taking place from November 16th until November 30th 2013. In the space of two weeks, Potato Head brimmed with events from pop-up bars featuring guest mixologists from around the world, to a fried chicken feast and brunch experiences.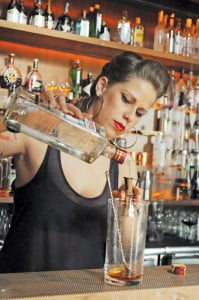 In this remodelled venue, Potato Head brings you a more relaxed atmosphere on the terrace area, where you can sip on their new signature cocktails in the middle of Jakarta's heat and humidity, and still feel cool and at home. This revamped version of Potato Head boasts a large terrace area with new colourful rattan patio furniture, reminiscent of a 1960 California home. Greenery also plays a part in the terrace area, providing guests with that comfortable, breezy setting. At night this area is lit up by chic vintage lamps. But the biggest change on the terrace area is definitely the new wine bar; Potato Head is now a proud home of 135 different types of wine. In fact, they had a wine fest just last week, featuring bottles from Argentina, Italy, France, Australia, USA, and many more.
Inside, a feeling of familiarity can be felt; the Potato Head aura still exudes uniqueness and a cosy ambience. Heading over to the bar area, you'll be greeted by Potato Head's newest addition, their head mixologist, Megan Demeulenaere, freshly 'imported' from London just a month ago. She will immediately get you excited about a new concept of drinks that will be creating a buzz all over town. Megan is passionate about taking ordinary drinks one step further.
"Your mediocre bottle service could include so much more than just the usual vodka and cranberry juice," Megan said. Megan and partner, Rhys Wilson, head mixologist of Potato Head Garage, created a concoction of beverages that would go well with your preferred liquor. Splendid creations, I reckon. They've carefully created – with just the right amount of fresh ingredients – four different bottled mixes that can be paired well with a spirit of your choice; vodka, gin, whisky, tequila, you name it. My favourite is their Meg's Malted Lemonade combined with a little whisky. The mango garnish adds a hint of raw freshness to the drink. The concept is, if I may say so myself, bottle service without the boring bottles.  "I can't say no one else in the world is doing this…but no one else in the world is doing this," Rhys added jokingly.
The new organic and homey Potato Head also has some surprises lined up for the epicures of Jakarta.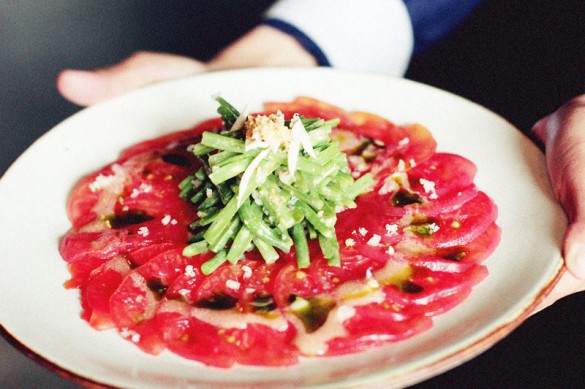 Potato Head's new menu is more compact, yet still provides a wide range of dishes with refined touches, compared to the old menu. Their spicy tuna tartare starter is a hot new treat; hot for its wasabi infused avocado and chilli oil – great for a fresh and tasteful lunch appetizer. Wash it down with their Calypso mocktail, a delicious 'fruit punch'-like creation, combining lime, pineapple and orange juice with a hint of ginger sugar. Potato head's mushroom soup is also a particularly must-try dish; a bowl of rich blended mushroom with foie gras ravioli garnish.
Potato head's list of dishes also include a 'small bites' option, perfect to be shared. My favourite, the mushroom and cheese tartine – a hearty bruschetta-like delight with bread topped with mushroom and cheese, with a side of sweet potato fries. A proud new addition to the menu is a selection of charcuterie. Desserts, such as the sweet almond-infused pudding, Blancmange, is a closing number not to be missed.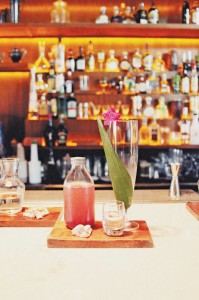 The philosophy is to bring the world to guests; to expose bits and pieces of the world right here at the comfort of your neighbourhood joint, Potato Head. Hence, the multiple events featured in 'Culinary Journey'. One of the pop up bar events showcased Employee's Only bar from New York, which was awarded World's Best Cocktail Bar at the 2011 Spirited Awards in the USA. Bartenders from Employee's Only live and breathe cocktails; they came to Potato Head and exposed guests to the exquisite world of cocktail-making and cocktail-creating. There was also a showing of 'Hey Bartender', a documentary film on craft bartending, that heavily featured Steve Schneider from Employee's Only. Steve said, "You never know who you're serving," explaining the spontaneous yet dramatic nature of the night time, action-packed profession. The fun-filled cocktail world was vividly portrayed at Potato Head that night.
After a five-year journey, this rejuvenation is just what the doctors ordered. Potato Head is surely stepping their game up and ready to play.
Potato Head
Pacific Place Mall G51A, SCBD
Jl. Jend. Sudirman Kav. 52-53, Jakarta Selatan
PH: +62 21 57973322