Indonesia just announced that immigration formality agents are no longer allowed to submit applications for visas and stay permits without having the expat present.
(Disclosure: The information in this article is not sponsored content, but was provided by The Permit House, a formality agent for the immigration process in Indonesia.)
On November 14, 2016, Indonesia's Ministry of Justice via the Director General of Immigration announced that third parties in the nation's immigration process, such as formality agents, are no longer allowed to submit applications for visas or stay permits (KITAS) on behalf of expats or their sponsoring companies.
The news came as a shock after agents were invited to a gathering at the Director General on Friday, November 11. Rumours were spreading days before, and the sudden decision will have a big impact for all parties involved, including:
Expats and visitors to Indonesia

Companies acting as sponsors

Formality agents and other third parties

Government employees at Immigration offices throughout Indonesia
All stakeholders above must now accept that from this day forward:
All Immigration licenses issued to formalities agents and alike will be (are) revoked starting November 14, 2016.

All applications for visas and stay permits, must be submitted by the (company) sponsor or its staff or by the expat.  

No more smooth or urgency procedures will be possible. All applications from expats via a company or private entity will be handled based on a '

First In First Out

' or FIFO basis.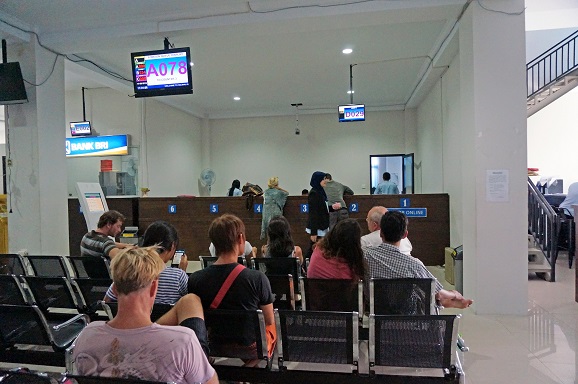 As of right now, however, the process for obtaining a visa and/or stay permit has not changed. This means:
The main impact is that the expat or the sponsor now have to carry out submissions independently. They will have to go to Immigration and stand in line at the counter and wait their turn.

As no more urgency processes are possible, the handling time for all applications will increase significantly. The FIFO rule will turn out to be of great effect because the expats and sponsors will need to go Immigration themselves (and return repeatedly) to get an update on their applications. Waiting times will be unpredictable.

As government employees will not be allowed to ask for 'extra payments', the general costs for visas and stay permit applications (new ones and extensions) will decrease.

The prices for Immigration services as set by the government (regulation number 47 OF 2014 'about the type and rates of state revenues R', under category IV 'Immigration Services') are set to prevail.
New daily practice
Companies will need to appoint a staff member that will accompany the agent to Immigration and submit the applications.

While the expat and sponsor before only needed to come for the bio data session, they now will need to come to Immigration between four and seven times to execute the following:
Submission of the application

Returning if the application is not complete or has minor issues that need to be solved

Returning for any news related to progress.

Returning to make an appointment when Immigration wants to check address (obligatory in the KITAP process)

Return to pay the dues when the application is in the end phase

Return for the bio data session

Return for one more trip to pick up the visa or stay permit
Formality agents and other third parties will continue to provide the same work. However, the expat and/or company acting as the sponsor will now need to join the agents in managing submissions, collecting forms and liaising with Immigration authorities. Source http://www.thepermithouse.com/
Image credits: livelifetraveling, karenfranza2014