Indonesia Expat sat down with Mustapha Sey, a fashion model and entrepreneur from The Gambia, to talk about how he ended up in Indonesia and got into modelling.
Tell us about growing up in the smallest country in Africa.
It was pretty OK for me, since The Gambia is one of the most peaceful countries in Africa. I spent much of my childhood with relatives, because my mom left for Indonesia to pursue trading opportunities when I was nine years old, leaving me with my grandmother. Shortly after that, my grandmother travelled to Norway for medical treatment, so I stayed with an uncle until I reached high school. Then I moved back to my grandmother's house until I completed high school. I guess this moving about made it easier for me to adapt to life in Indonesia later.
When did you get to Indonesia?
I arrived in Jakarta in August 2012, shortly after turning 18. By this time, my mother had lived in Indonesia for almost ten years, exporting goods to Africa. My main reasons for coming here were to further my education and to be close to my mom after a long period of separation. In early 2013, I started my university studies in West Jakarta. It was challenging because I was one of the few international students and they didn't have any international programs; meaning everything was in Bahasa Indonesia. But thanks to my Indonesian friends, I was speaking Bahasa Indonesia fluently after my first year here.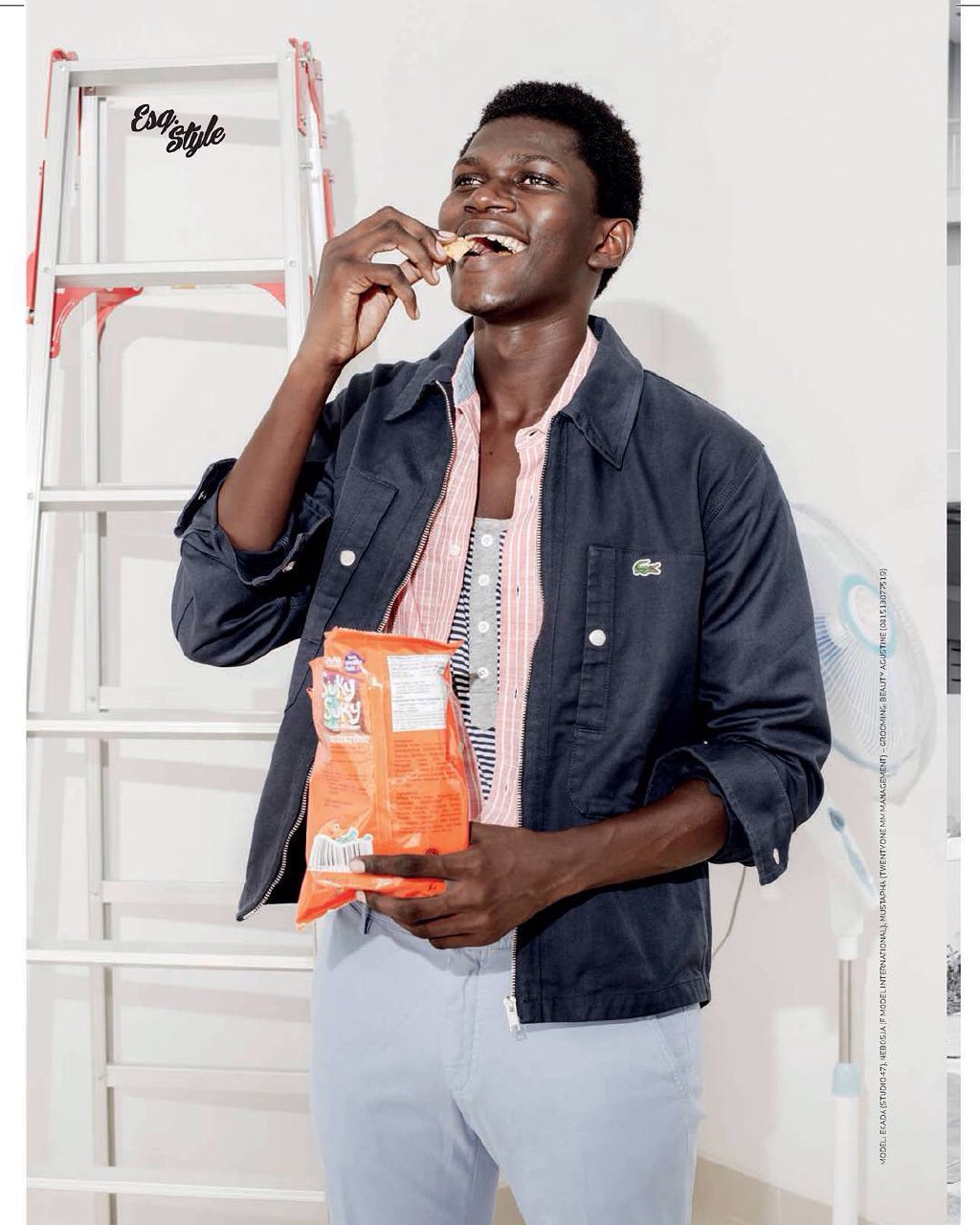 Do you ever get back home?
I haven't gone back to The Gambia, as my mom and sister are living here, and they are the closest to me in my family, apart from my grandmother, who passed away two years after I moved to Indonesia. Most of my close friends are also abroad. Sure, I miss home, but I am always connected to relatives and friends through social media and other platforms, so I don't feel the need to go back to visit.
What are some similarities between Indonesia and The Gambia?
Most people in both countries follow Islam, so we share a lot of values and culture. We also share some words, such as "malu" meaning "shy" in both languages. And the word for Tuesday, in Indonesian it's Selasa and in The Gambia we say Telata. And just like Indonesians, Gambians are also soccer crazy but have a disappointing national team. Also, both countries had presidents who overstayed in power, leading to their downfall.
What are the biggest differences between the two countries?
Land area and population size. The Gambia is one of the smallest countries in the world, with a population of 2 million people and only 12 ethnic groups, unlike Indonesia's huge population and hundreds of ethnic groups. The Gambia depends heavily on tourism and exports of peanuts to survive, whereas Indonesia is doing well with its natural resources and exporting thousands of products to the rest of the world.
What do you like most about Indonesia?
I really appreciate how welcoming people are here. It's like everyone wants to talk to you, offer you some help. And Indonesian food is something I can't go without. Sometimes I won't have Gambian food for a month, but I can't go a couple of days without tongseng [meat stew] or sate.
What do you dislike about Indonesia?
The traffic. It was hard adjusting after The Gambia, where we rarely experience traffic jams. I used to hate the traffic here so much, but I've learnt to tolerate it, as it's not going away anytime soon.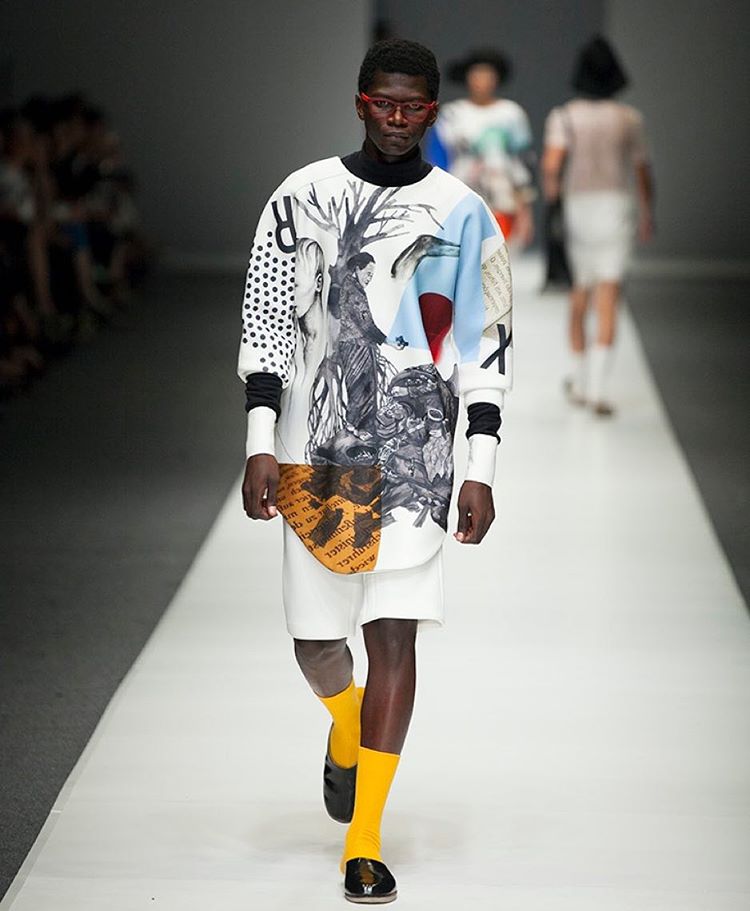 How did you get into modelling?
I started when I was 19. Some agency wanted my sister to be a model. I'd been in a Jakarta for a couple of months, no friends and hadn't started my studies, so I decided to accompany my sister. Upon our arrival at agency, the manager instantly said, "This guy also must join. He's so tall!" Because I had so much free time and didn't know much about Indonesia, I joined. At that time, I didn't take it seriously; it was just something to do outside home and an opportunity to make new friends. My sister and I left that first agency when we realised they were taking advantage of us. Then I met with some great agencies and had great experiences in the industry.
Talk us through a typical modelling shoot in Indonesia.
Sometimes a shoot runs from early morning until night, lasting 15 to 16 hours. Sometimes it's just for one to two hours. It all depends on what you're shooting, the competence of the crew and how many models are involved. My makeup is usually simple since most makeup artists I work with have no idea what to do with my complexion. I'd prefer not to apply any makeup, rather than using something that doesn't match my complexion. I've had challenges with costume fittings. I stand 190cm and weigh 70kg, so I need at least a size up from local brands.
Indonesian advertisers seem obsessed with white skin.
I didn't have any problem with the industry favouring white skin, because when I started, I was the only black person in the industry here, so I was not competing with anyone. Now there are a few black models here, which I see as an achievement. I haven't made modelling my career because I know dark skin is not in high demand to advertise Indonesian products. That doesn't bother me, because I didn't move here to become a model, it was just something I could do here. What kept me going was that a lot of Indonesians have no contact with Africans or black people in general, so they don't know much about us. Mostly, they only see a black person on TV, or even when they see one in person, they never have a chance to talk or ask questions. So, this was one of the reasons I hung on in the entertainment industry; to interact with people and give them a different view.
What are you doing now?
Now I am more focused on the family business, exporting Indonesian products to Africa.
Are many Indonesians familiar with The Gambia?
When I tell people here, I'm from The Gambia, the response I get 90 percent of the time is, "Oh, Gambir," like Jakarta's central train station area. Only a few will ask, "Where is The Gambia?" Then I'll explain in what part of Africa it is and so on. Funnily, I encounter a lot of people who think Africa is a single country and The Gambia is just a city.
Do you constantly promote yourself on social media?
Not really. Most of the work I do is not posted online. I mostly post my professional work or just pictures that I like, rather than my personal life. I like to enjoy the moment, rather than being busy on my phone for an Instagram post.
Where do you see yourself in another ten years?
I'm no longer focused on modelling. Whether or not I'll still be in Indonesia, it depends on how our company is doing.