Ahok is embroiled in a legal battle, as his blasphemy trial takes centre stage. As if that wasn't enough, he also has to cope with a civil lawsuit from the secretary general of the Islamic Defenders Front (FPI), the hard-line Islamic activist group largely responsible for the recent anti-Ahok protests in the streets of Jakarta. Wild-eyed Habib Novel thinks he's going to make off with around Rp.204 million (US$15,300) to cover costs associated with his own investigation into Ahok's supposed blasphemy – a bold strategy indeed.    
High-profile Gerindra Party member Habiburokhman – a guy who supports the FPI and vehemently opposes Ahok – told reporters that Novel took a financial hit as a result of figuring out if Ahok was guilty of . . . free speech? Keep in mind this is the same guy who said he was going to jump off of Monas if Teman Ahok rounded up 1 million ID cards from Indonesian citizens. He never ended up doing that.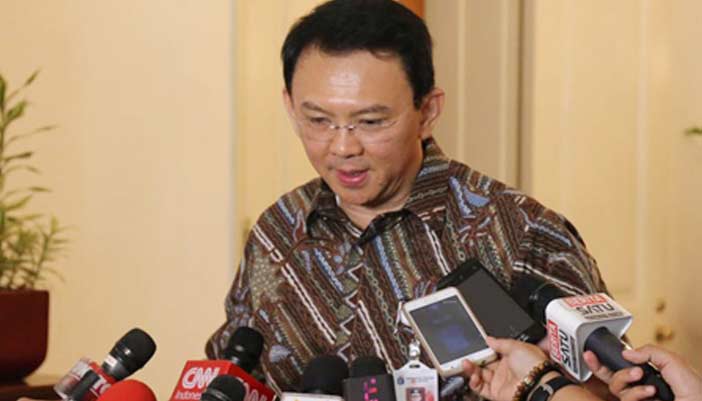 Anyway, according to Habiburokhman, Novel spent a lot of money to hire a fact-finding team who went to work picking apart Ahok's words, searching for a blasphemy thread. He rented a boat for them to go to the Thousand Islands and talk to witnesses. Novel says he was forced to take a leave of absence from his job as a lawyer to run the investigation. Tempo says this wise guy clocks his losses as Rp.204 million, plus "immeasurable" non-material losses.  
The Gerindra politician said he aims for the court to make Ahok pay for all of the damages. Novel also seems to think he can force Ahok to take out ads in the media to apologize to the public. Ahok already publicly apologized to the Muslim community and the media jumped all over the story, so it stands to reason that billboards would be a bit redundant at this point.
If the civil suit makes it to court, it won't be the first time Ahok and Novel go toe-to-toe in a court of law. In April 2015, Novel was tossed in jail for seven months after inciting a riot at an anti-Ahok demonstration led by the FPI, an incident in which multiple police officers were injured.
Image credits: IslamIndonesia, Hargatop