Among Bali's many sought-after destinations is the charming village of Ubud, offering breathtaking scenery and a peaceful escape from the hustle and bustle of city life.
Ubud has grown to be a popular destination for wellness journeys. Lies in this idyllic area is Korurua Dijiwa Ubud, a soothing boutique resort catering to every physical and mental need.
"Korurua" is a harmonious fusion of two words that hold significant meanings. Koru is from the Maori language, which symbolises the sprouting fern shoots; rua is Indonesian and represents the concept of two directions. Philosophically, the Korurua symbol is a powerful representation of duality, encompassing the ideals of prosperity and fertility in one's life. It serves as a reminder to embrace life's journey in all its twists and turns and constantly strive toward growth and abundance.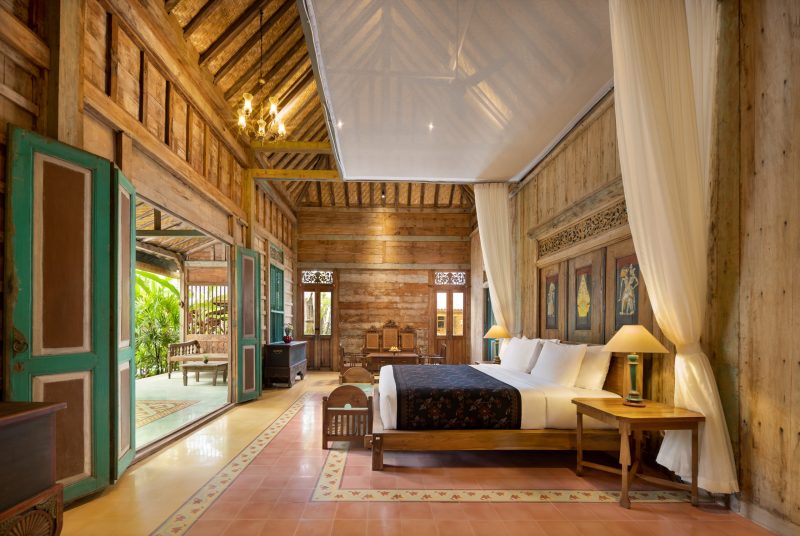 Tucked away in Banjar Junjungan, just three kilometres from Ubud's culturally and spiritually rich centre, this resort offers the perfect blend of seclusion and accessibility. Korurua Dijiwa Ubud has several individually designed suites and villas that seamlessly blend contemporary design with traditional Balinese accents. One of Bali's famous architects, Nyoman Miyoga, created this resort with enchanting designs from modern to traditional Javanese Joglo houses.
Korurua Dijiwa Ubud offers more than just stunning and cosy rooms. Indulge in a variety of amenities, such as The Uma Tiki Restaurant, 1919 Spa, as well as Tirta Agung Yoga Bale. The resort boasts two public pools where guests can refresh their minds and body before or after engaging in various activities.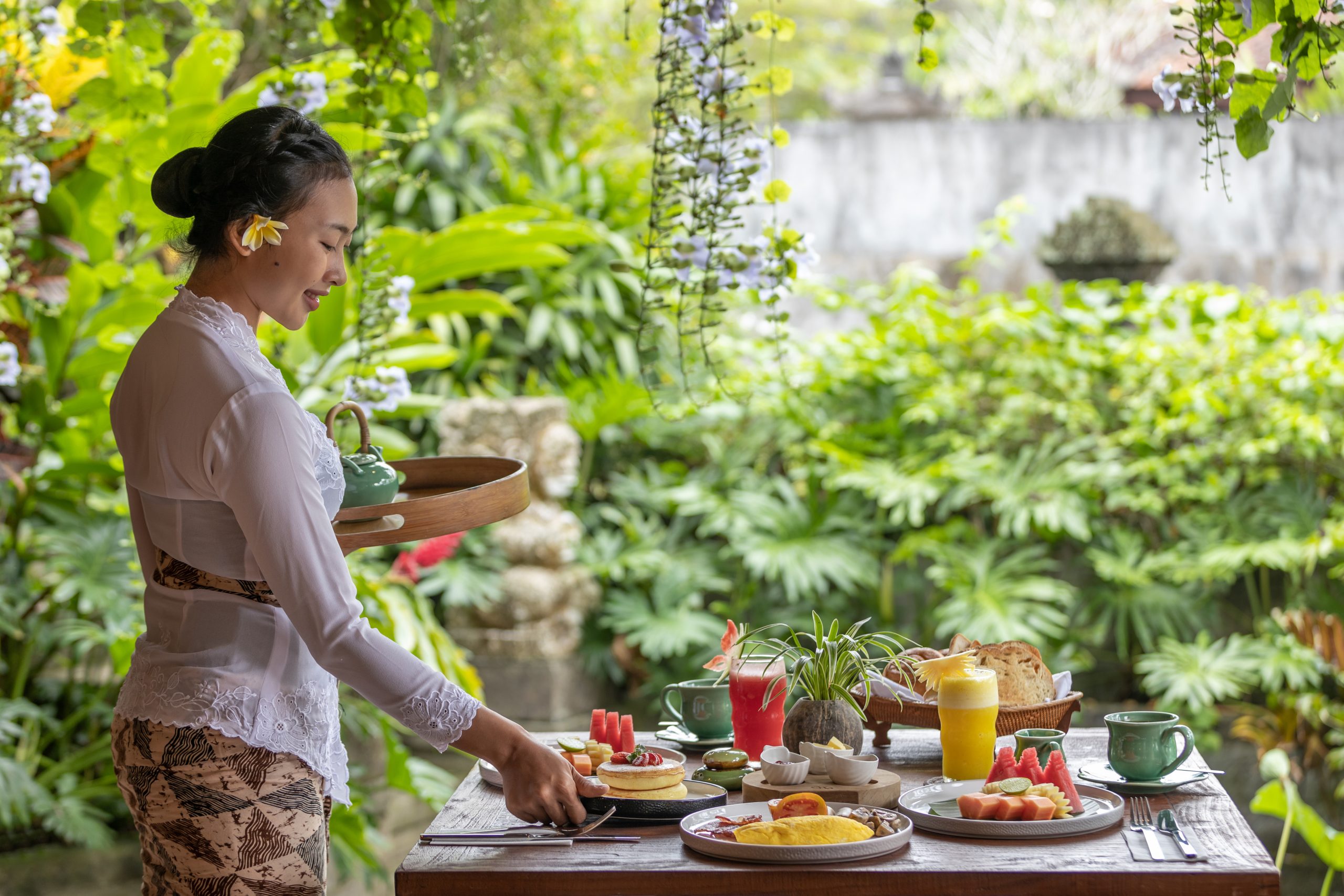 The Uma Tiki Restaurant is an open-air restaurant that blends classic Bali Aga touches and a modern rustic aesthetic design. It's open to the public from 7am-11pm, accommodating a maximum of 25 people. This restaurant is a home for delectable Indonesian cuisine with modern culinary arts made with locally sourced fresh and natural ingredients. Dishes here start from Rp45,000.
Nestled within the lush surroundings of Korurua Dijiwa Ubud is the multi-functional pavilion Tirta Agung Yoga Bale. Here, guests are invited to immerse themselves in a world of wellness, with daily complimentary yoga classes or the option for private yoga sessions. Beyond yoga, this pavilion is a hub for cultural and artistic pursuits, such as cooking traditional cuisine, Balinese dance, painting, and traditional music classes. On special occasions, it can even be transformed into a romantic setting for private events, such as candlelight dinners.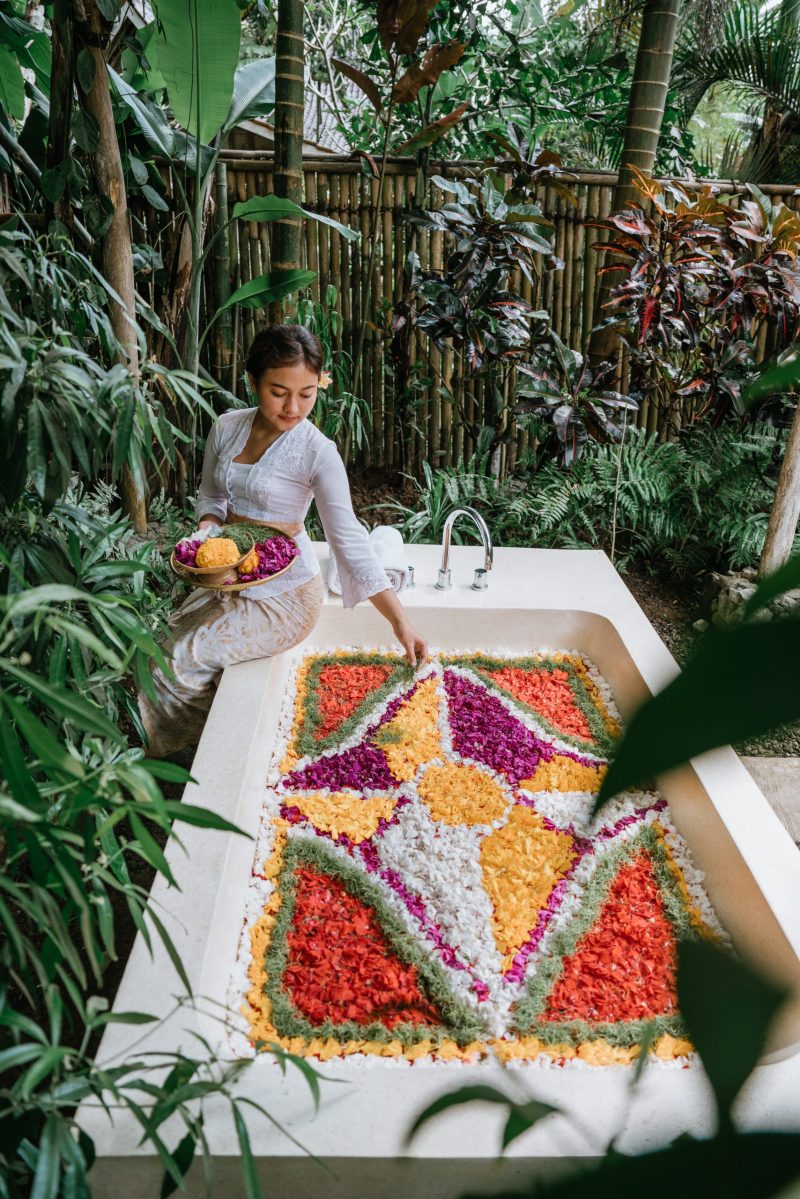 At 1919 Spa, guests seeking a rejuvenating and wellness-focused vacation are provided with indulgent experiences. This sanctuary of relaxation provides a range of traditional Balinese therapies and treatments, allowing guests to revel in a private, peaceful environment.
Traditional Balinese culture truly heavily influences paid and complimentary experiences at this sanctuary. A range of exciting activities includes Yoga Class, Jamu Class, Boreh Class, Traditional Balinese Offering Class, Balinese Dance Class, Flower Baths, and creating "Mandalas" at the Tirta Agung Yoga Bale.
Those seeking a relaxing holiday or a tranquil getaway are guaranteed to have an unforgettable stay at Korurua Dijiwa Ubud.