The Indonesian property industry–especially Bali–has been on a massive rise, bouncing back from the aftermath of the COVID-19 pandemic. But we wonder: exactly how stable is the industry today?
As Director of Seven Stones Indonesia and a long-term expat who has resided in Indonesia for over 20 years, Terje Nilsen has extensive knowledge and experience in the industry under his belt. We got the chance to reconnect with Nilsen and hear his thoughts on the current climate in Indonesia's property industry as an industry expert himself.
Hi Terje, can you introduce yourself to our readers?

I'm originally from Norway and first came to Indonesia in 1970, which kind of tells everyone how old I am, but I moved here full-time in 1993. I speak and write Indonesian fluently and take great pride in sometimes feeling and being more Indonesian than Norwegian in my mindset and behaviour.
Like most long-term expats in Indonesia, I started out in the "compulsory" corporate scene in Jakarta before moving full-time to Bali in 2004 where I got involved with the property market. I was part of operating and building several businesses, starting with being the GM of the Canggu Club (Now Finns Recreation Club) which I believe, played an important role in triggering the exceptional growth of Canggu.
I was also part of the Paradise Property Group, one of the early property brands in Bali, and we had positive working relationships with Coldwell Bankers, Ray White and Harcourts. Our main focus was as a brokerage and marketing but we also got involved with developing a few successful projects, building more than fifty villas over the years.
Throughout all of this, I've had a passion for how expats can legally invest in Bali and Indonesia, and this is now reflected in Seven Stones Indonesia, which we started in 2016. We're still doing real estate but we also offer boutique legal advice and market entry services.  These days I travel back and forth between our head office in Jakarta and our branches in Bali.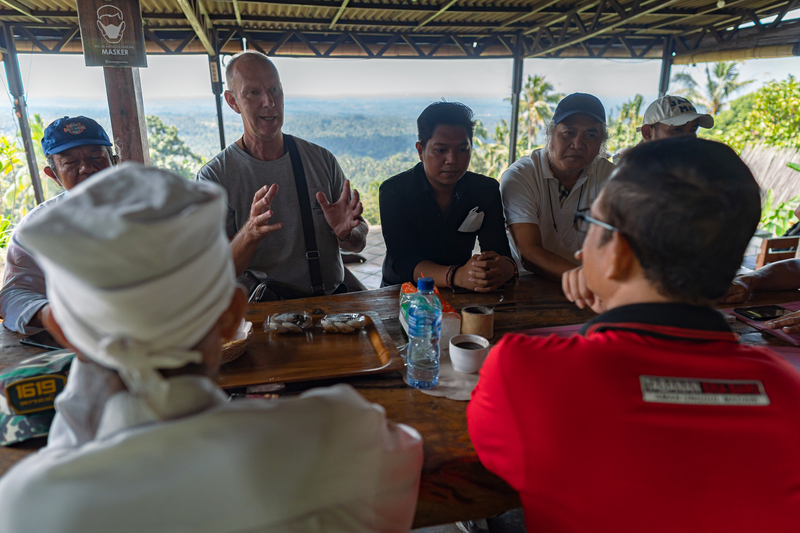 What prompted you to be involved in the property industry in Indonesia?
When I moved full-time to Bali in 2004, the business opportunities were basically tourism or property and I ended up choosing property. I saw the growth potential but also the challenges and opportunities beyond the expat market, which at that time was the main focus for agencies here. That's why we grew our business more on marketing and selling to Indonesians as well as the opportunities to sell quality legal services and developments to expats. Even back then, we could already see the challenges that would come with the lack of building regulations, unclear ownership structures as well as the impact further development would have on the island's infrastructure.
What are your thoughts on the current state of Indonesia's property industry?
In general, I don't think the government has really been focusing on this, largely because of Covid and because it's currently prioritising infrastructure development. But we do see that Jakarta is slowly recovering in terms of apartments, residential homes, commercial real estate for malls and slowly now with office spaces, so I believe a view of the property industry really depends on where we look. Jakarta is better structured than Bali and also has a generally better quality of build, while Bali is a tourism hot spot and a world-class destination in its own right, but it really needs much more support from the central government to regulate it properly with what can be built and who's building it.
Right now, it seems that everyone can be a "developer" and there are literally hundreds, perhaps thousands of them out there looking to take advantage of Bali's growing popularity. The problem is many of them have no understanding of what they're doing both on how and what to build, and this may have a long-term negative impact on the market. In general, Indonesia is now considered to have a strong and growing economy and is attracting more and more attention from worldwide investors, which will continue to push the property industry forward. The Indonesian government is also working on attracting more international investors into Jakarta's commercial spaces, apartments and offices as well as hotels and resorts.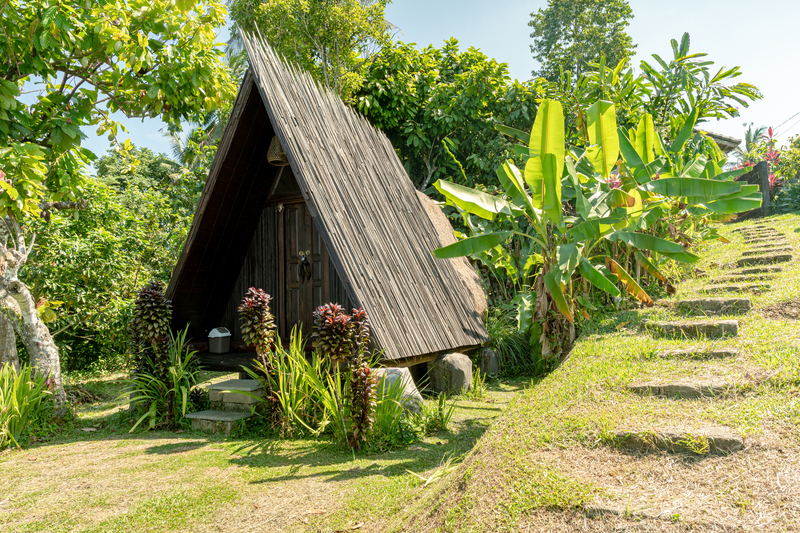 There's also been a lot of press recently around the new capital of Nusantara, but there's still a little confusion as to how quickly it will take shape and how this is likely to impact Jakarta. There is the possibility that this could all work in Bali's favour if the island were to become a hub for larger corporations, using the island's central location and easy access to other parts of the archipelago.
The COVID-19 pandemic caused a major decline in real estate businesses everywhere. Now we've been seeing a strong rise here in Bali, even surpassing its pre-pandemic numbers. Where do you think it's headed, is it on a steady growth or is this as far as it can go?
There has been exceptional growth, just as we saw from 2012-15, including a lot of off-plan sales. I think this will continue to develop for several reasons.
Tourism habits seem to have changed after Covid with people staying for longer than before, this has increased the need for more rooms, both short-term and long-term.  Digital nomads and remote workers have also had a large impact on the market as they tend to stay for months at a time, sometimes for years. It's difficult to say how far it may go, but I do think it will continue to grow in the foreseeable future. I'm hopeful that the OSS (Online Single Submission) system and the central government's control on zoning and what to build as well as how to build will be much better enforced and that further growth will be much more sustainable. On that note, I think we'll also see more and more eco-friendly developments taking shape, especially in the Tabanan area. We, for example, have a project in a spectacular part of Tabanan that has just a 10 percent build density, leaving natural surroundings and habitats undisturbed.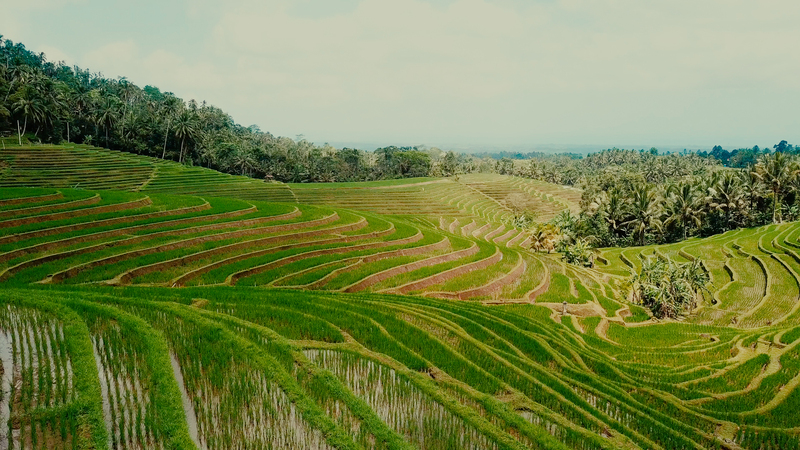 How do you think it impacts the property industry in Bali? 
Pre-Covid I had faith in the market, which was leaning more towards a more responsible market in many ways. People seemed to be more conscious of what to build, how to build it and what was financially viable and realistic. But the pandemic brought with it a surge of digital nomads and a crypto crowd, which unfortunately has taken a bad turn, especially in Canggu and Uluwatu. In response, the government has recently taken steps to clamp down on all the negative aspects of this but I believe things will find their way, especially if there's more consistent and effective enforcement of building regulations, zoning and so on.
Canggu has been a flourishing area for property development within the last few years, but has grown and is now overcrowded. Do you have any predictions for the area that could be the next big thing in Bali?
Right now, Uluwatu is where things are happening with a lot of new developments and also cafes and restaurants opening up. But being the next Canggu is both good and bad. Personally, I have a lot of faith in Tabanan and believe that eventually, this will be an exceptional area with well-regulated developments and good infrastructure. There are also other pockets attracting interest such as Munduk up north and Sidemen out east.
The current trend in Bali for architecture and interior designs is minimalistic, modern luxury. We are seeing less and less of the traditional touches of Balinese design, what are your thoughts on this?

Personally, I don't think the traditional Balinese style is sustainable and we should be exploring more minimalist ideas but not to the extent that we see in Florida, Southern Spain and other areas. I believe architecture and interior designs should be more nature-based, which would allow us to keep a traditional sense of Bali. I'd also question Bali's current height restrictions and believe these will eventually go and taller buildings will be allowed. Some developments selling the "Bali" feel should definitely use this as part of their overall attraction but the Bali style being built now is merely cosmetic and is often something that is submitted with building applications and isn't actually being built any more.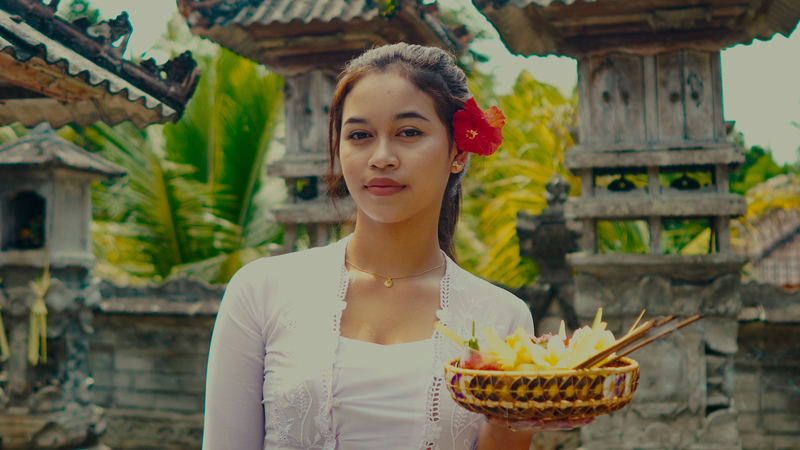 Lombok has an increasing rate of tourists but still requires more rooms to be built in order to match the numbers. Do you have any plans to branch out to Lombok?

We have considered Lombok, yes. However, I believe Lombok still has a long way to go until it's a viable place for large-scale investments. It's a larger island than Bali so things are spread over huge areas and in my view, prices are pushed way too high for what one really gets. It will continue to grow though and there are a few really good developers there already offering great investments. I believe Flores and Labuan Bajo will take over from Lombok as the next "Bali" if there is such a thing, as it has so much to offer with the marina, diving, island hopping and of course, the dragons!
What are the future plans for Seven Stones Indonesia?
At Seven Stones Indonesia, we currently focus on strengthening our position in the market as a boutique legal advisory firm as well as doing more and more of our own property developments with a focus on eco-resorts and residential projects. In Jakarta we plan to launch a market entry concept or service aimed towards Nordic Companies called Nordic House Jakarta. And we may soon expand to either Flores or Lombok.
How can our readers get in touch?
I'm happy to talk to anyone wanting to know more about us or Indonesia and business opportunities in general. If you'd like to get in touch, reach out to my email [email protected].