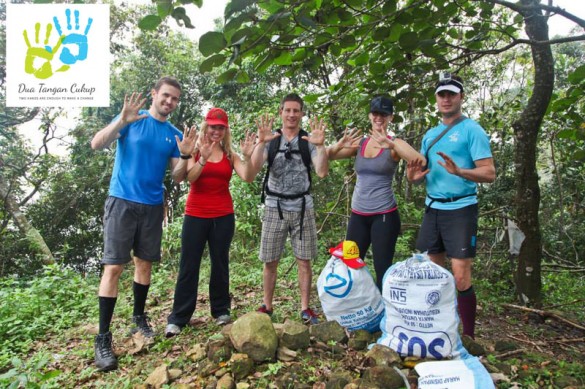 Six adrenaline junkies carried out an extreme cleanup on Gunung Parang, also known as Machete Mountain, in West Java, collecting two sacks full of rubbish from off of the summit and one more sack full of rubbish from off of the trail. These Jakarta residents battled the steep 1km-high mountain in mid-February this year, climbing mostly on all fours due to the mountain's steep ascent to make sure that this hike would be as it once was; free of plastic rubbish from previous hikers.
The path hadn't been used for at least four months due to the rainy season, so the climb was not an easy one. With one guide in bare feet to guide the pack, they reached the summit in two hours, about half an hour longer than it would normally take. Once at the summit, these nature lovers picked up rubbish of plastic cups, plastic bottles, plastic bags, glass bottles and food wrappers from the main camp site, placing them in reused sugar sacks to be brought back down the steep mountain and back to Jakarta where they were disposed of properly.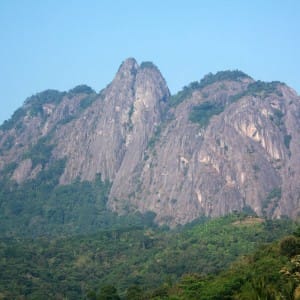 The operation wasn't without its difficulties and it turns out one of these daredevils was hiking with dengue fever! We are told she has since recovered. There was also an incident involving a very large rock crashing down on the guide's arm – ouch! Luckily, nobody was seriously injured and Gunung Parang is now clean and free of trash. Thank you to these extreme cleaners and we hope you carry on your awesome actions wherever you go!
Note: Please do not attempt any extreme cleaning unless you are with an experienced guide and hikers.
What's your Dua Tangan Cukup actions? Send them to [email protected] and we'll share them here to inspire others!