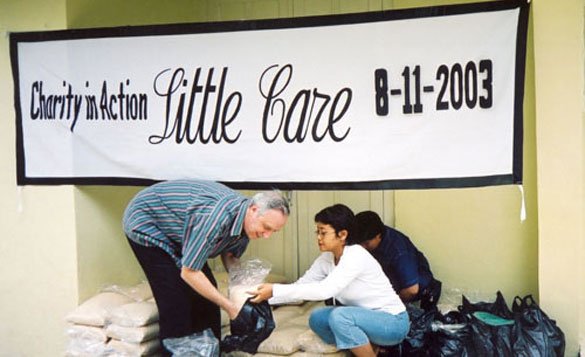 Individuals from all over the world come to Indonesia for a variety of reasons. Some arrive for the purpose of exploration, some for the purpose of employment, and oftentimes for the purpose of accompanying one's partner who has to relocate to the country.
Whatever the reason for the extended stay in Indonesia, some expatriates may find that there comes a point when they begin to feel comfortable and even at home in this complex and diverse society. This can become the driving force behind seeking a way to spend one's free time in a way that promotes social welfare and well-being of those who face hardship.
Of course, it is clear that volunteering in Indonesia is also an end in itself and that many individuals seek to offer their skills and knowledge by moving to this country as volunteers. The goal of this article is to provide information on legal considerations for those who intend to relocate to Indonesia as a volunteer and also for those who wish to supplement their experiences by volunteering.
As with any position held by a foreigner, anyone who wishes to volunteer in Indonesia needs to be aware of legal, especially visa-related, concerns.
First and foremost, it should be noted that, as mentioned in a previous article on employment of foreigners, the Government of Indonesia has a policy that promotes hiring locals over foreigners in order to decrease unemployment concerns. This applies to volunteers as well.
What this means it that you will not be able to arrive to Indonesia on a tourist visa and legally commit your time to anything that is work related, even if it is unpaid work. In fact, as a foreigner, you are not allowed to volunteer if you do not have a proper working visa. This is a very important immigration issue to consider when contemplating relocation.
In order to volunteer, you will have to obtain a KITAS. It should be noted that employers have to pay tax to the local Labor Department for employing foreigners. As a result, you must ensure that the organization that you wish to volunteer for is paying this tax because if not, then you will be volunteering illegally.
If you choose to volunteer illegally, note that you may face deportation and fines. The Government of Indonesia is strict on enforcing these rules.
It is sometimes suggested that you obtain a Visa Kunjungan Sosial Budaya (SosBud), since it allows for extended stay. It is understandable why it is seen as an option, because with Visa on Arrival, no type of work is allowed during your stay. In terms of the social/cultural visa, it is important that you communicate very openly with the organization that is suggesting that you apply for it in order to volunteer.  For example, East Bali Poverty Project may sponsor a social/cultural visa for volunteer purposes (http://eastbalipovertyproject.org/how-can-i-help/volunteer/).
You must obtain an appropriate visa prior to entering Indonesia.
If you are already residing in Indonesia and wish to commit to volunteer work, you must seek information from Indonesian authorities in regards to your own Visa Status (not your spouse's, if that is your case). You need to ask whether your Visa Status allows you to undertake unpaid work in Indonesia.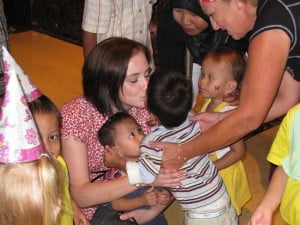 For those expatriates that have already obtained a working visa, it is a good idea to confirm that you are allowed to do unpaid work for another organization. Speak to your employer and consult with proper authorities, as well as the organization that you are interested in, prior to commencing with volunteering.
Overall, it is very important that you do not place volunteering in a different category from employment. It is work, albeit it is unpaid.
Clearly, there are some hurdles to overcome in order to volunteer in Indonesia. However, it is without a doubt an endeavor that is worth one's time. If you are able to secure a volunteer position in this country, you will enjoy a cultural experience of a lifetime. Similarly, if you are already living here and decide to volunteer, you will be exposed to a side of Indonesia you may never otherwise see.
You may refer to the following link for a list of projects related to Indonesian Social Welfare: http://www.expat.or.id/info/givingback.html
(Anything written in this article is intended to provide information only and is not intended to serve as legal advice).