Jakarta is a brilliant city for any foodie to explore. With food from every corner of the archipelago, it's hard to run out of options. But for those nights you're feeling a little homesick, or have a craving a soto ayam just can't satiate a good meal can be a mini-getaway. Here are some of the best on offer from around the world right here in Jakarta.
Ganesha Ek Sanskriti
When it comes to Indian food, you can't go past Ganesha Ek Sanskriti in Kemang. With experienced chefs, the food is often raved about as one of the best, most authentic Indian restaurants you'll find in Jakarta. The murgh tikka and prawn biryani come highly recommended. Expect an excellent feed and no shock with the bill later in the evening.
Kemang Square, Lantai 2, Jl. Kemang Raya No. 3A, Kemang
St. Ali
Melbourne, Australia, is world-renowned for its coffee culture and St. Ali is one of the biggest names in town. Jakarta's coffee lovers rejoiced at the news of Indonesia's first St. Ali outlet opening in Setiabudi. But it's worth visiting for the food as well, especially for brunch. Think Australian classics like avocado toast and plenty of fresh and healthy ingredients, with some sweet options.
Setiabudi Two, Jl. HR Rasuna Said, Setiabudi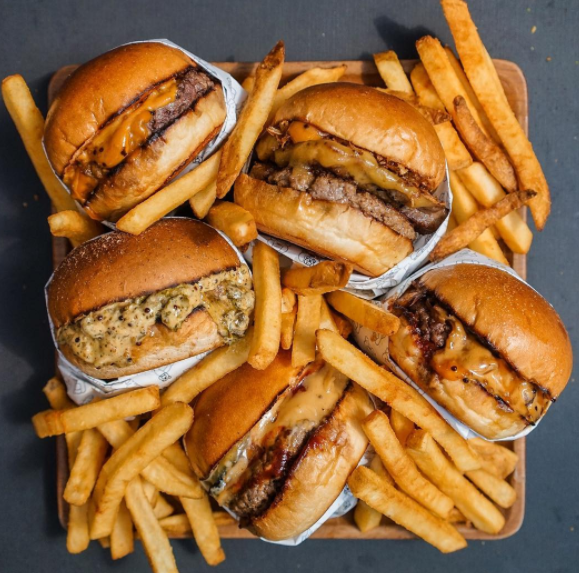 Image credits: Three Buns
Three Buns
While burgers aren't a strictly American fare, it's hard to argue the Yanks didn't perfect the fast-food favourite. Three Buns leads the pack when it comes to higher-end burger joints in Jakarta and with a fun menu and a great decor it became an instant classic. The burgers are named for some of the world's top rappers – the pork belly Piggie Smalls is a great place to start – and are complemented by a variety of sides. Be sure to get a snap at the now-iconic delivery truck at the entrance.
Jl. Senopati No. 90, Senopati
Echigoya
Blok M's 'Little Tokyo' area does justice to it's own nickname, with the city's best Japanese fare found on every corner. But few do it better than Echigoya whose famous ramen noodles are made so fresh diners can watch the highly skilled chefs make them through a window. While the ramen is a must-have, Echigoya's gyoza is also unbeatable. After your meal be sure to wander around the neighbourhood and check out the blend of Japanese and Indonesian quirks.
Jl. Melawai 8 No. 2A, Melawai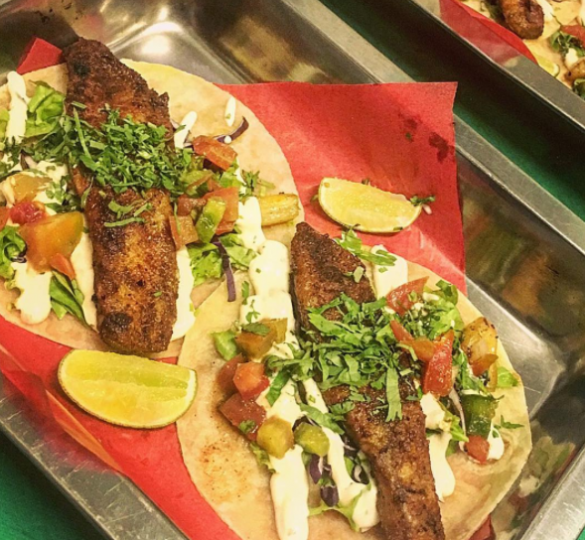 Image credits: Taco Local
Taco Local
Taco Local has become a stalwart for hip young Jakartans and their expat equivalents and it's easy to see why. With a decor made for Instagram and cocktails designed to keep you wanting more, you'll find yourself whiling away an evening. And that's before we even get to the menu. Mexican in Jakarta can be very hit or miss – Taco Local is very much a hit. Share a plate of nachos or indulge in your own pork burrito before washing it down with a coriander margarita.
Pelaspas Dharmawangsa, Jl. Dharmawangsa Raya No. 4, Kebayoran Baru
Por Que No
The combination of Spanish-inspired tapas style dining and a gorgeous rooftop view across Menteng makes Por Que No a sure bet. Indulge in the Calamares en su Tinta, or squid in its own ink, or the mushroom croquettes before a cheese platter. Be sure to stick around for dessert, including Por Que No's famous churros or a brownie topped with a chilli-infused chocolate fondant.
De Ritz Building, Jl. HOS. Cokroaminoto No. 91, Menteng
Image credits: Ganesha Ek Sanskriti