Rotary Club Jakarta Cilandak members are people from various professional backgrounds and industries. Rotary is all about the importance and benefits of volunteerism, both within one's own community and internationally. Rotarians are called on to pay dues to their club, help to raise funds and secure sponsorships in support of volunteer efforts. The club is always looking for innovative ideas and projects to assist the needy in the community. The Rotary Club welcomes new members who are willing to join them in doing good for the community and follow the Rotary motto "Service Above Self".
The motto "Service Above Self" conveys the humanitarian spirit of the organisation's 1.2 million members across the globe. The benefits of becoming a Rotarian include serving your local community, networking and friendship, as well as promoting ethics and leadership skills.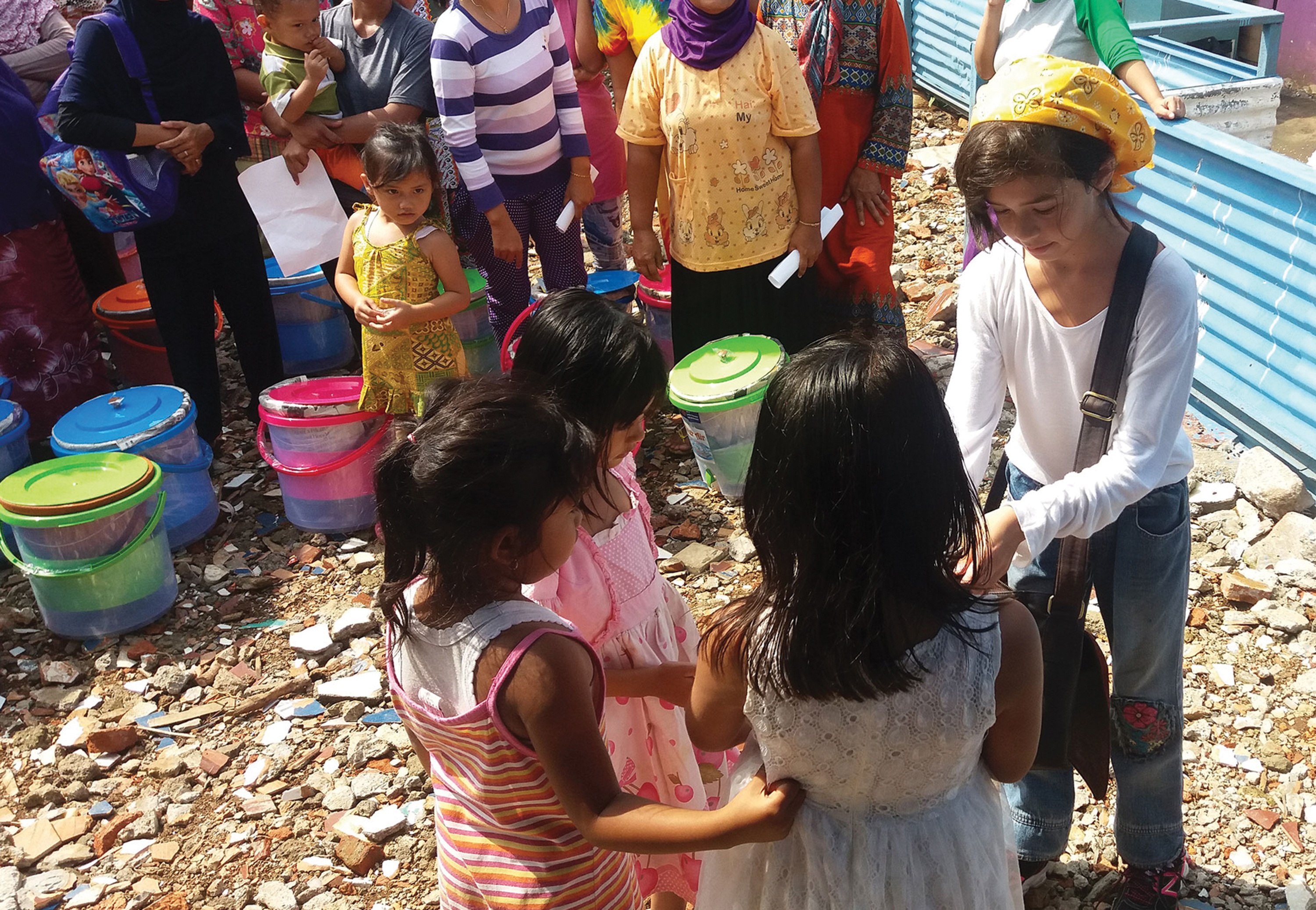 The mission of Rotary Club Jakarta Cilandak is to provide financial and other support for underprivileged children and the elderly, primarily within the district of Cilandak. In addition, support is provided for disaster relief in Indonesia as the club sees fit. To carry out its mission, the club works on a project-to-project basis, with clear start and end points. It also partners with local communities and foundations as the need arises.
Some of the club's projects include the support of charities and causes in Indonesia such as the Rawinala Foundation, Mama Sayang Orphanage, Fiona Unity Foundation, Yayasan Sayap Ibu Bintaro, Gentur Cleft Foundation, Yayasan Nur Abadi and the Clean Water Campaign.
Rotary Club Jakarta Cilandak has a sister club relationship with Rotary Club Makati Olympic. This Philippines Club has a membership of more than 50 and a strong affiliation with their local Rotary Clubs. Rotary Club Jakarta Cilandak has informal ties with other overseas clubs such as Rotary Club Ayr Queensland, Rotary Club Auckland New Zealand, Rotary Club Mandurah Western Australia and more. In the Rotary spirit, the club welcomes visitors from other clubs to their meetings and very much value their input and experiences.
The club will hold its third annual charity golf tournament on Tuesday May 29, 2018 at Matoa Golf & Country Club. For an entry form or further information please contact Email: [email protected] or Whatsapp: +6285388882868.
For more information about the club, please visit: www.rotaryclubjakartacilandak.com or email cilan[email protected]