Thank you for taking the time to answer our questions. Please tell us about yourself and where you are originally from.
I am originally from Sligo, on the West coast of Ireland. I was educated at Trinity College Dublin and Durham University in the UK. When not in Asia I have homes in London and Manchester, UK.
Can you share with us a little bit about your journey before becoming the GM for Sultan Hotel?
After university I worked in Dublin for a year before moving to the UK. I worked all over the UK but mostly in London, mainly with Radisson Edwardian Hotels. Later I spent over three years in Kiev, Ukraine as food and beverage manager of an entertainment complex, followed by a spell as director of food and beverage at the Copthorne Tara Hotel London. After postings with Hilton in Manchester and London I transferred out to Chongqing (China) for over three years before being appointed as hotel manager of Mandarin Orchard Singapore. Later I worked for a private company in Ho Chi Minh City before being invited back to China by former Hilton colleagues to work for a Chinese company (HNA) in Beijing and Tianjin. Whilst there, I rose to vice president of their luxury brand, Tangla. Subsequently, I returned to Chongqing to open a Luxury Wyndham Hotel, before moving to Jakarta.
What are your responsibilities as the general manager?
I am responsible for the sales, operations, and development of the 700-bedroom Sultan Hotel, the 250-unit serviced Sultan Residences, and of course our New Golden Ballroom.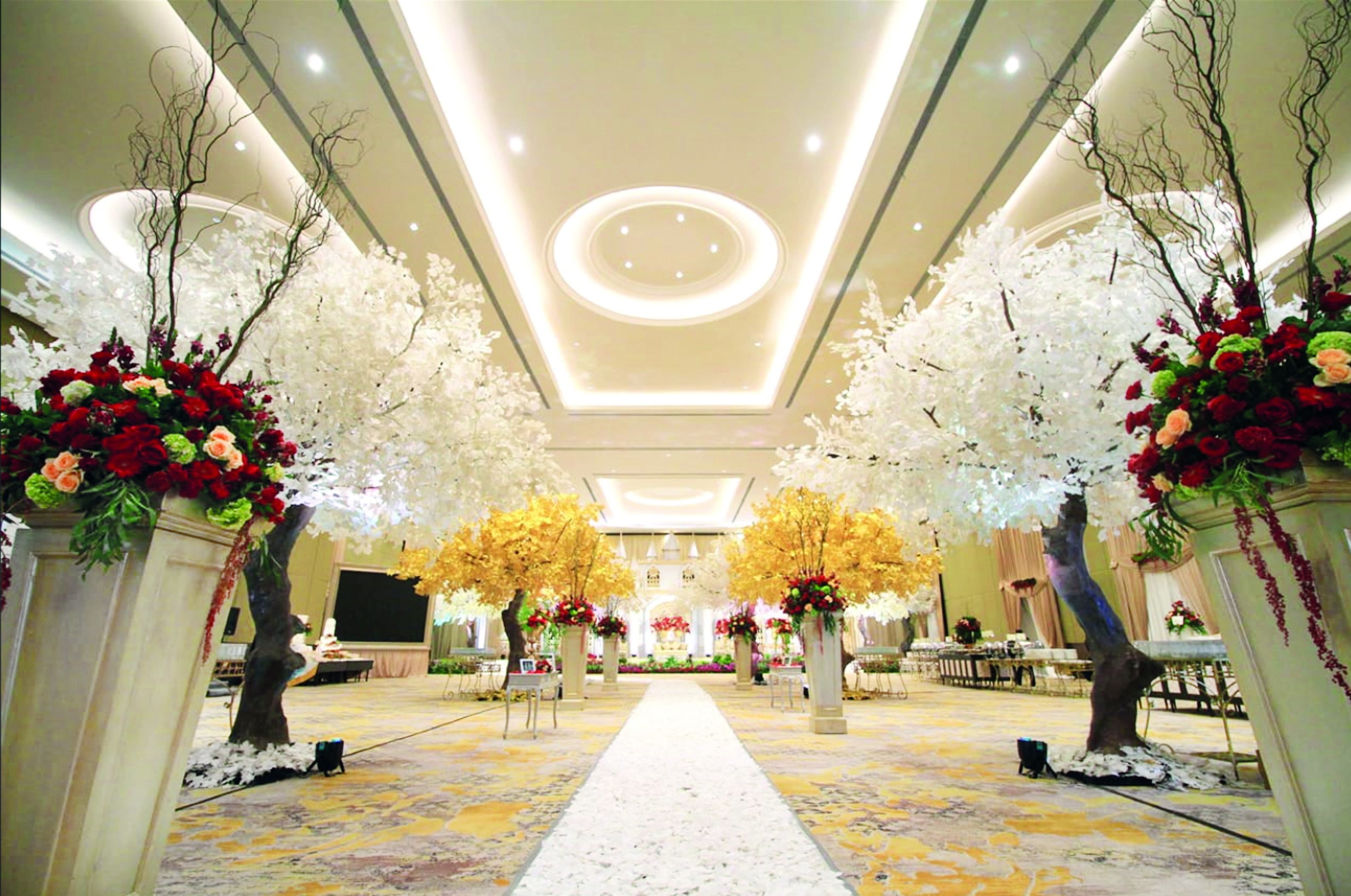 What are Sultan Hotel's strengths?
I would say location (we're right in the city centre); our staff (they're genuinely hospitable); our capacity (we can cater for large national or international conferences including accommodation for over 1,500 guests; and our sense of space (32 acres of gardens with two swimming pools and twelve tennis courts amongst others).
What is the competition like in the local hotel industry? And what kind of strategies has the Sultan Hotel implemented in order to keep up with the competition?
Competition is quite fierce in Jakarta, although not as fierce as in China I would say. We operate demand-based pricing so we always give our clients value for money, we are continually renewing the property, such as opening our new Golden Ballroom and infinity pool just last July, we will re-launch our penthouse following a refurbishment in mid-April; it will be the largest in Jakarta at over 800sqm and have its own swimming pool. We have other projects planned for this year, and next, to attract additional clients. I must also say that hosting over 30 weddings and many other events, including three of the Presidential debates live from our New Golden Ballroom, has increased guest awareness of our amazing facilities.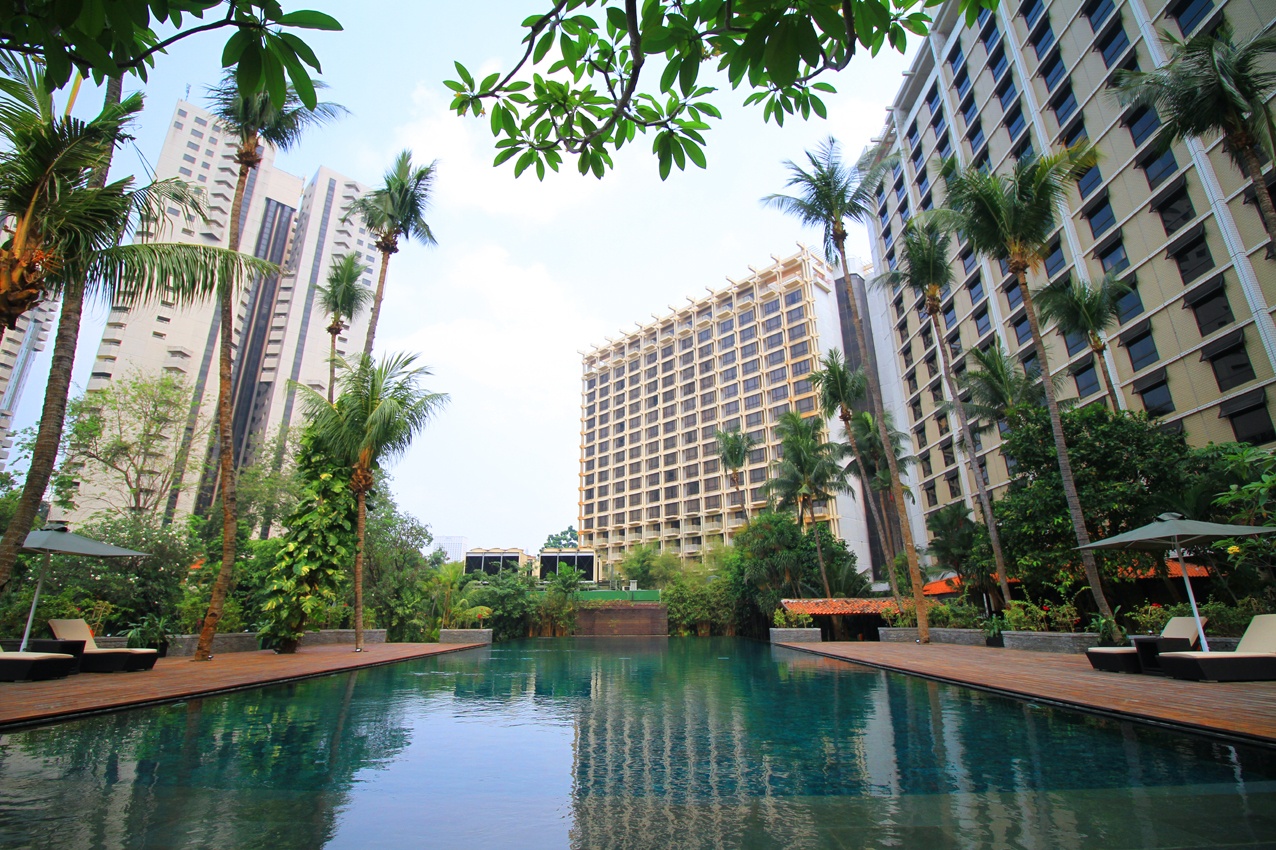 Based on your experiences of working in the hospitality industry, what are the keys to running a hotel successfully?
I would say knowing who your target market is and tailoring the hotel's offering to meet their needs, having a well-trained, well-motivated team to ensure each guest's experience is smooth (attention to detail is vital in a 5-Star Hotel), and constant planning to ensure "no surprises" and that you meet the expectations of all the stakeholders.
In your opinion, what makes running a hotel in urban areas like Jakarta different compared to doing so in places that are normally for holidays like Bali and Lombok? And how are the guests different?
I guess it's mainly about the guest's journey. Business guests will spend less time on the property during the day, unless they're attending a conference here, whereas in a resort guests may stay by the pool or at the beach all day. Guests have different expectations depending on the reason for their visit, be it business or leisure. Their food and beverage requirements will differ – quick business lunch or leisurely lunch by the pool – one thing which does unify them however is the need for excellent wi-fi and fortunately at The Sultan we have invested in the latest technology to ensure it's top notch.
Who would you name as your mentors and influences? Why?
I would say some of the department heads and managers I worked with in my early days in hotels. I learned the good and bad ways of doing things from them, but this is hotel business so it's all about people (the guests, staff, managers, owners, and other stakeholders), and managing people is an art not a science. Hotels can be high pressure environments where you have to learn to think on your feet and people who succeed in hotels are people who tend to manage pressure and multi-tasking. I guess I have learned this from experience and I pass it on to younger members of the team here at The Sultan.
Where do your passions lie outside of hospitality? How do you spend your personal time?
I am interested in news, current affairs, history, food, travel, and languages. I try to spend my personal time, when I have some, indulging these interests.
What do you think you have learned during years abroad?
I think I have learned a lot about valuing the differences in people and how to build successful teams. In hotels, if we were all the same life would be very boring. I have learned that we must continuously improve our personal skills and team skills in order to succeed, and of course to catch people doing something right. Positive feedback is important, both in work and life in general.
What is your philosophy on management and working with your team?
Hotels are places with many people with a variety of very different skills who work together in order to make the hotel run smoothly, be it receptionists, carpenters, or swimming pool attendants, so team work is vital. In addition, in Ireland we would probably say "why have a dog and bark yourself" – I can't be everywhere even if I try! As GM, my job is to find the right people, train them, set them clear boundaries, support and encourage them, and let them shine. If they are happy, motivated, and efficient it will reflect in their customer service and everything in the operation – including sales and profitability.
As an expat manager, do you find local language skills helpful in your line of work or can you manage without speaking Bahasa Indonesia?
I probably would find Bahasa Indonesia useful – but I don't speak it! I will learn, but in a 5-star hotel I am spoiled as most of the staff speak English and are eager to practice with a native speaker. Our internal meetings are also conducted in English so if I speak Bahasa it's really just outside of work.
Tell us how Jakarta has grown on you over the years.
I think it's a great city. Everybody complains about the traffic but I think that's a sign of development and growth. Weather is great, nothing worse that waking up in Ireland or the UK on a dark, cold, rainy winter morning! Lots of good restaurants and places to socialise, when I can find the time! The best part, however, is the locals, both my staff and the people outside the hotel. They are genuinely warm, helpful and friendly and have a positive attitude to life, quite like how I see myself. Maybe that is why we get along so well together.