Angels & Devils is a shop where budding fashionistas can be found, where Angels are less than 10, Devils are older than 10. Maddy Saman is the Belgian owner and designer of the shop's unique clothes.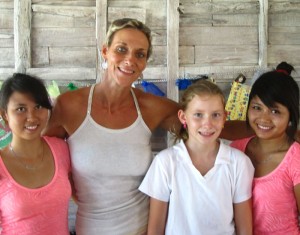 Maddy, thank you for spending a few minutes to talk to us about your unique shop, how did Angels and Devils come about?
I have always loved being creative and I studied fashion in Belgium. Being In Bali, the desire to design came back very strong. I felt that there was not a lot of variety or great quality clothes for children, so therefore I decided to get started!
The zaniness, wackiness of the shop, the great clothes and wonderful range of accessories really appeals to kids of all ages and sexes. In your opinion, what is the secret that makes it work for you and for the kids?
It is important that children's clothes are unique and we have clothes available for every occasion. The shop is designed for boys, girls and teens; the uniqueness of the clothes flows back in the accessories and in the shop itself!
Was Canggu Plaza a good move? How has the first year been?
A great move! Canggu square is a place where there is always something to do and it is cosy. The first year was a learning curve for me; training the team, listening to my customers, finding high quality fabrics and tailors and finding out what both the little "Angles and Devils" love to wear and want to see in the shop. An example is that at first I had just a few accessories in my shop, but as there was so much demand, I now have a larger collection.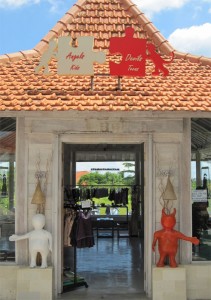 Do you have any other outlets?
No, not yet, but watch the space!
Who designs and makes your clothes?  They are fashionable, even unique, for young kids and they really love to wear your clothes.
I design all the clothes we have at Angels and Devils: from the design, selection of fabric to checking the last details when the garment is completed.  I am inspired by my 10 year old daughter and her friends, they really know what they like!
Do you have any plans to expand?
Not at the moment, my main focus is on the Angels and Devils shop in Canggu, but we have received several offers to expand. My main priority is that we stay unique, have the best service and that all our customers enjoy the Angel and Devil experience!
Thank you for your time today Maddy. We wish every success for the future.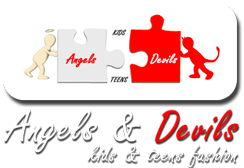 Angels and Devils
Canggu Plaza
Jl. Taman Wisata Tibubeneng No.XX
Canggu, Bali 80361
Phone: 0361 787 6400
www.angelsdevils-bali.com