The Universal care clinic is a private family and general practice clinic located in the Kuningan area, at the very heart of Jakarta City.
Shedding new light on the idea of treatment from within, our internationally-trained senior medical practitioner heads our clinic equipped with his vast experience in the medical field at leading trauma centres and medical facilities in Malaysia and more recently, Singapore.
What sets us apart from the ordinary is our introduction and practice of integrative and wellness medicine for Living Well, Staying Healthy and Aging Gracefully. We take pride in our methods of blending conventional medical treatment with natural medicine, focusing on the nutritional status of the body as a whole, rather than merely medicating for each symptom a patient comes with.
At the Universal Care Clinic along with an in-house pharmacy we offer evidence-based primary healthcare services, ranging from general and family practice, treatment of acute conditions, monitoring and treatment of chronic illnesses such as diabetes, hypertension and metabolic syndrome, as well as certain emergency medical conditions that can be attended to at our clinic before referral to the nearest hospital. Additionally, we also carry out a wide range of general and executive annual medical assessment and certification, and also house/hotel calls if and when required.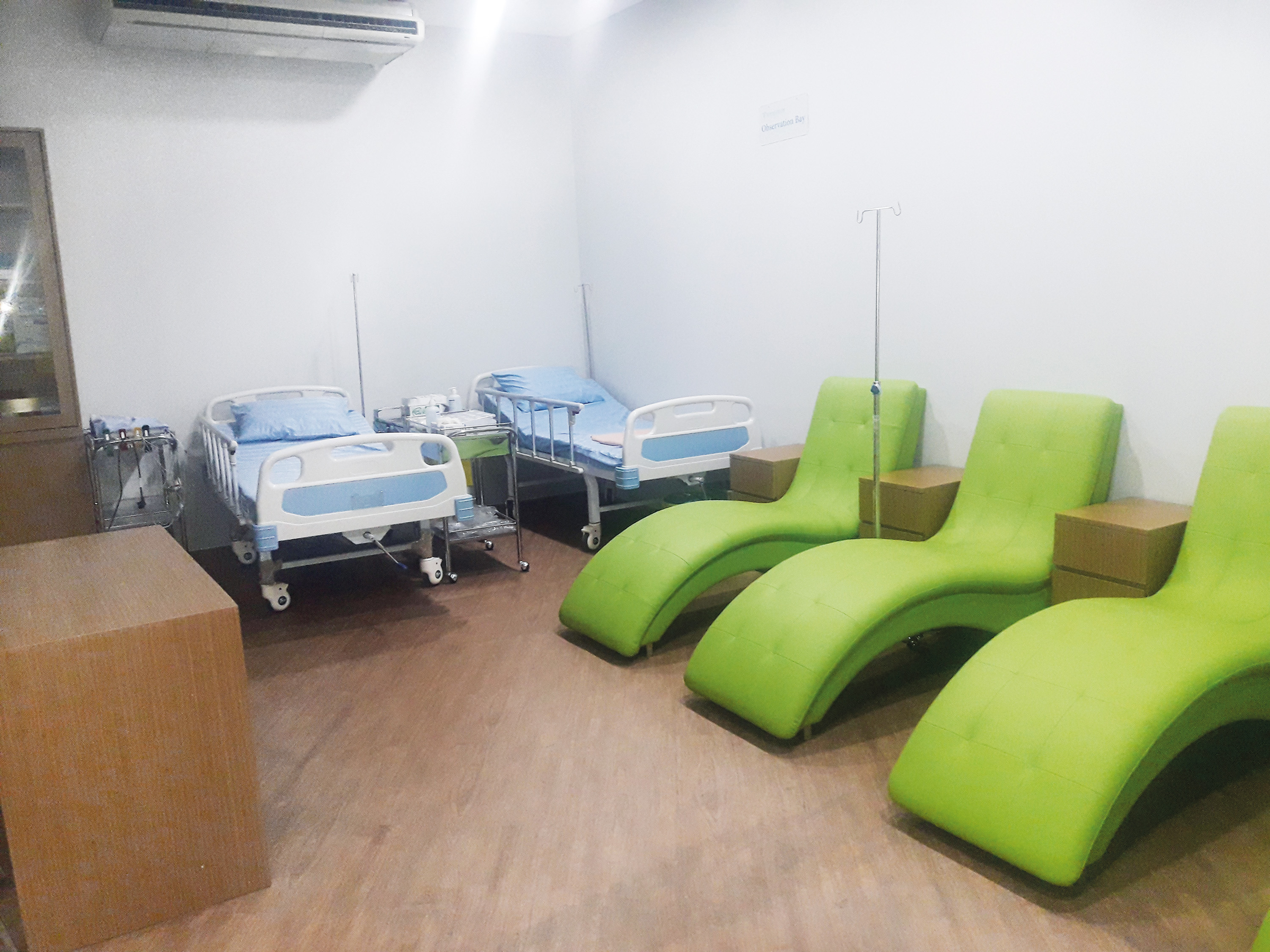 Along with primary medical care treatments mentioned above, we also have an IV Drip Lounge serving up an array of cocktails to nourish from within. As healthy as one's body feels, today's high-paced lifestyle exposes us to stressors of all sorts, which not only affect a person mentally but can significantly cause harm at the cellular level through accumulation of free radicals. In line with our idea of rejuvenation of the body as a whole, at Universal Care Clinic we provide a method of neutralising these effects with the introduction of intravenous vitamin infusions that act as a strong antioxidant. This form of cellular revitalisation has been proven to be more effective and efficient by rapidly replenishing fluids, electrolytes and vitamins. It delivers 100 percent of the ingredients directly into the bloodstream at optimum absorption and potency, unlike when vitamins are taken orally. Kick your feet up at our lounge and have your pick from either our Immunity boost, Dehydration, Hangover, Jetlag cure cocktails and more or come in for a consultation with us for instant and lasting results.
Step into our clinic at Epicentrum Kuningan – the business hub of Jakarta city, to experience wellness from within, or contact us through our website, whatsapp or Instagram for more information on our Special Opening Packages.