Welcome to your monthly insight into the world of the JIFL. We often read of the lifestyle of the superstar soccer players – penthouse suites, fast cars and supermodel girlfriends. And in Jakarta? – with our 90m2 apartment at Puri Casablanca, Toyota Avanza and yes, "Sinetron" girlfriend – the JIFL star is a little different from his peers at Real Madrid or Chelsea.
This month, we meet some of the privileged, overprotected and over indulged galacticos of the JIFL:
JIFL TOP SCORER AT THE MOMENT WITH 22 GOALS – RODRIGO GALLEGO ABAD (BUGILS)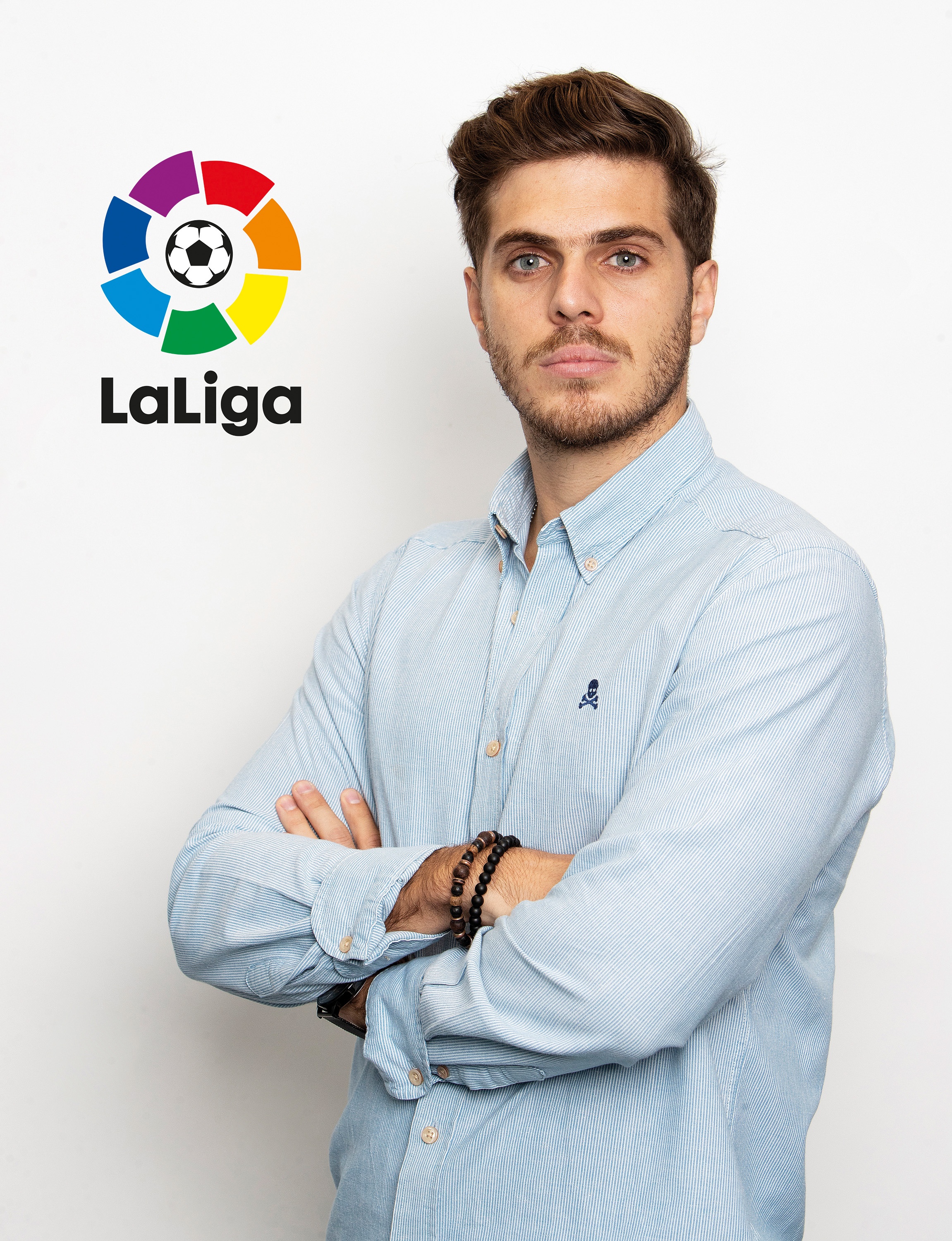 Rodrigo is a 27-year-old from Madrid, Spain. His passion, hobby and work are  football related – he has been working in the football industry for four years.
Rodrigo started with two years at the Real Madrid Foundation as General Manager in Central America, followed by a move to LaLiga – International Department. Rodrigo is the LaLiga delegate for the Indonesian market (cool job eh?). Outside of football he loves any kind of sport. Cycling and swimming are other activities, but another passion is snowboarding (hard to practice around the region indeed). Aside from sports Rodrigo loves travel and photography.
"Ahh…" I hear you say. "Top Scorer? In other words, a glamour boy there just to get the final touch on the ball and take all the glory. What about the top assists, the creators of those goals?"
Well that honour currently lies with Georg Winters (Global Expats) at 30 assists (and 21 goals). But as Georg got his 15 minutes of fame in December's "Meet the Captains" he ain't getting another go!
OK then, we have stats, but the ones who really know are the players (or so they say). The Man of the Match (MoM), or the best player in each game, is voted for by the opposing team.
FIRST, WITH SEVEN MoMS, MAXIME LEMOINE (BUGILS)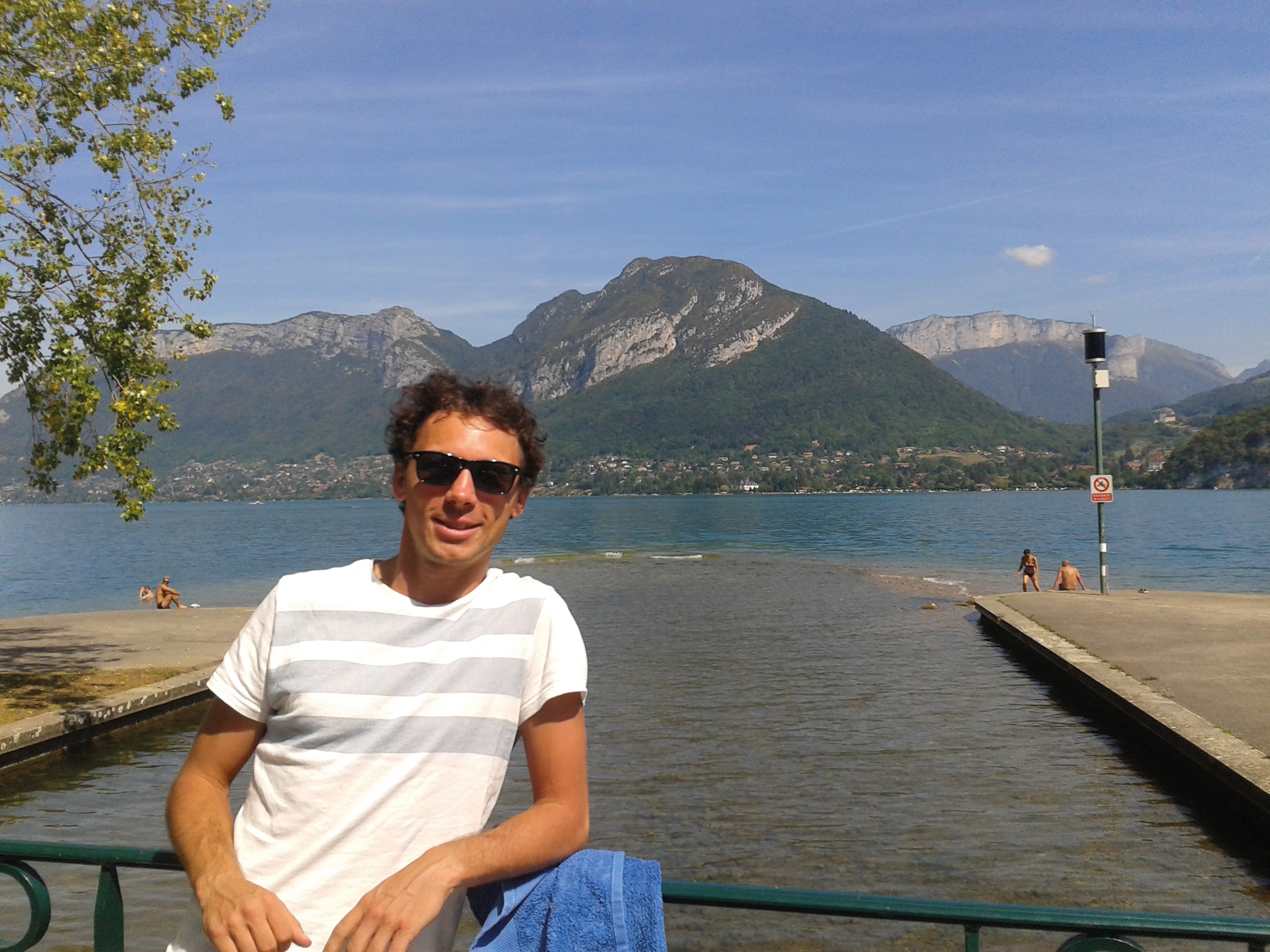 Originally from Bretagne, France, he arrived in Indonesia in October 2017, transferred from EY Paris to EY Jakarta, looking forward to a new life and experiences. Maxime loves life in Indonesia, enjoying soccer both with Bugils and futsal. He really likes the atmosphere at Bugils as everyone is very friendly and it's more than just a football team. Apart from football he practices capoeira (perhaps Brazil is the next destination?) every week, and whenever he can he like to surf – and for that Indonesia is paradise! Maxime also enjoys music and is planning to organise a music festival in Indonesia with several local and international bands (partners are welcome by the way). The project is still at an early stage but Maxime is fully committed to the idea of a festival.
IN SECOND PLACE, WITH SIX MoM AWARDS, OJUKWU FRANCIS (LA VERA SPARTANS)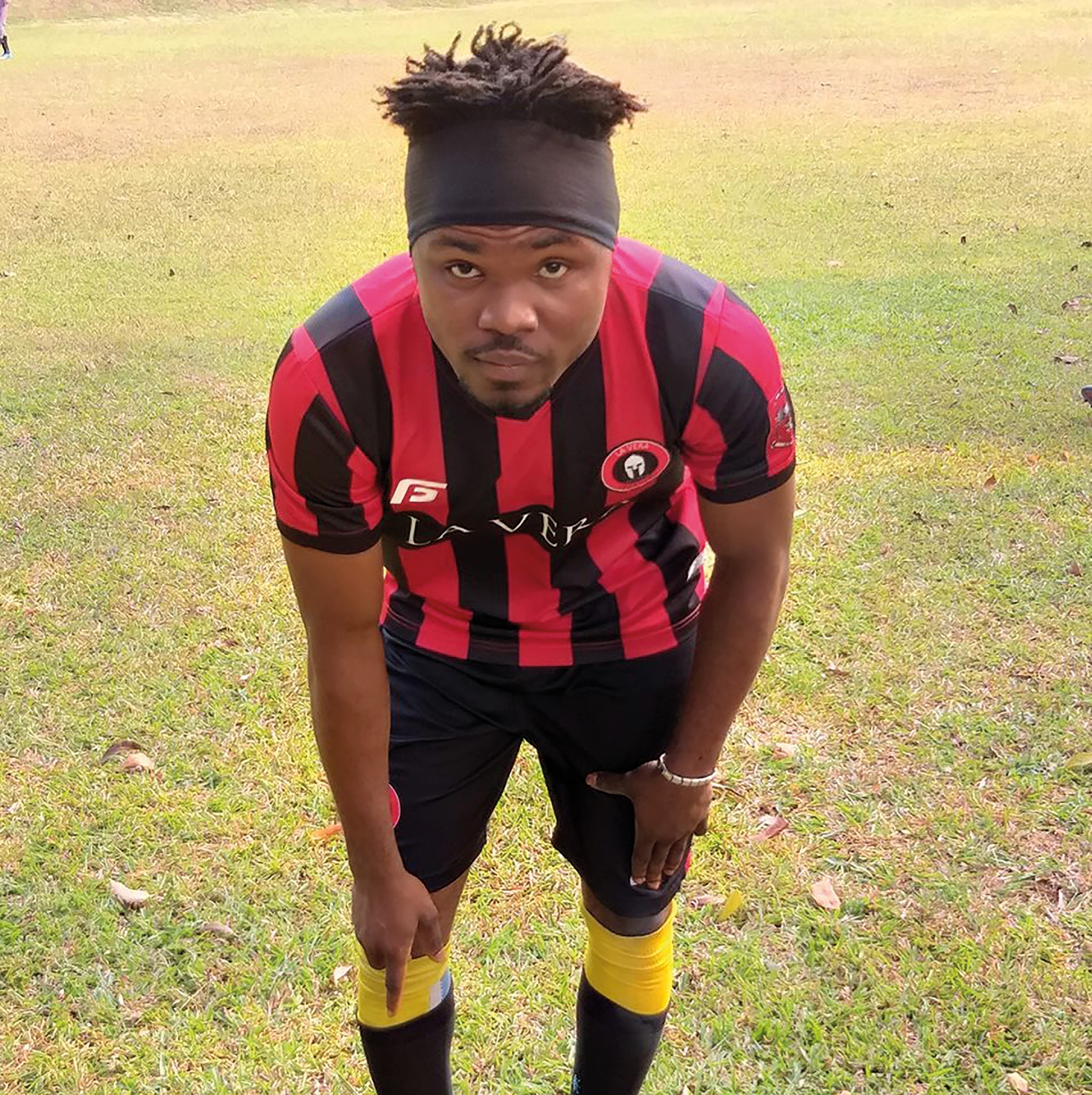 Francis is from Nigeria and is a qualified plumbing engineer. He previously worked for Lambert in the Lagos State Afren site. He is an ex-professional player and played for a number of clubs including Pillar of Grace in Lagos State. Francis currently lives in BSD, Tangerang.
Next, five heroes on five MoM each:
CHRISTIAN ALEJANDRO GONZALES (GLOBAL EXPATS)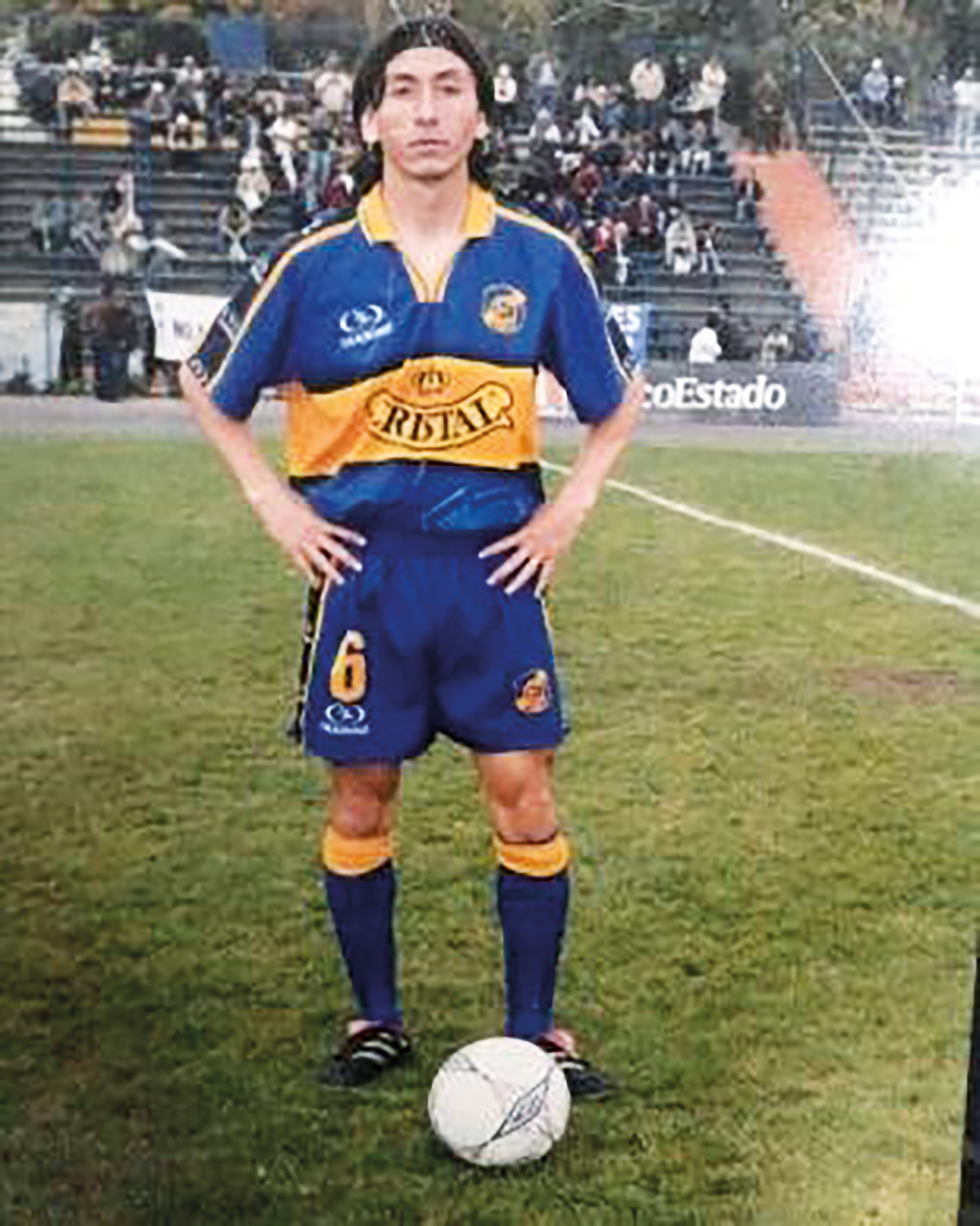 Christian is from Los Angeles, Chile. He is a former professional player who played with a number of clubs including Huachpito, Malleco Unido and Everton (yep) de Vina Del Mar (see photo). Following a great career in Chile, in 2003 Christian moved to Indonesia, playing again for a number of clubs including Semen Padang, PSMS Medan and Pelita Jaya. After a spell playing in Thailand, he returned to Indonesia where he is now enjoying life, good whisky, and football.
ITTO TERAMOTO (JAPAN)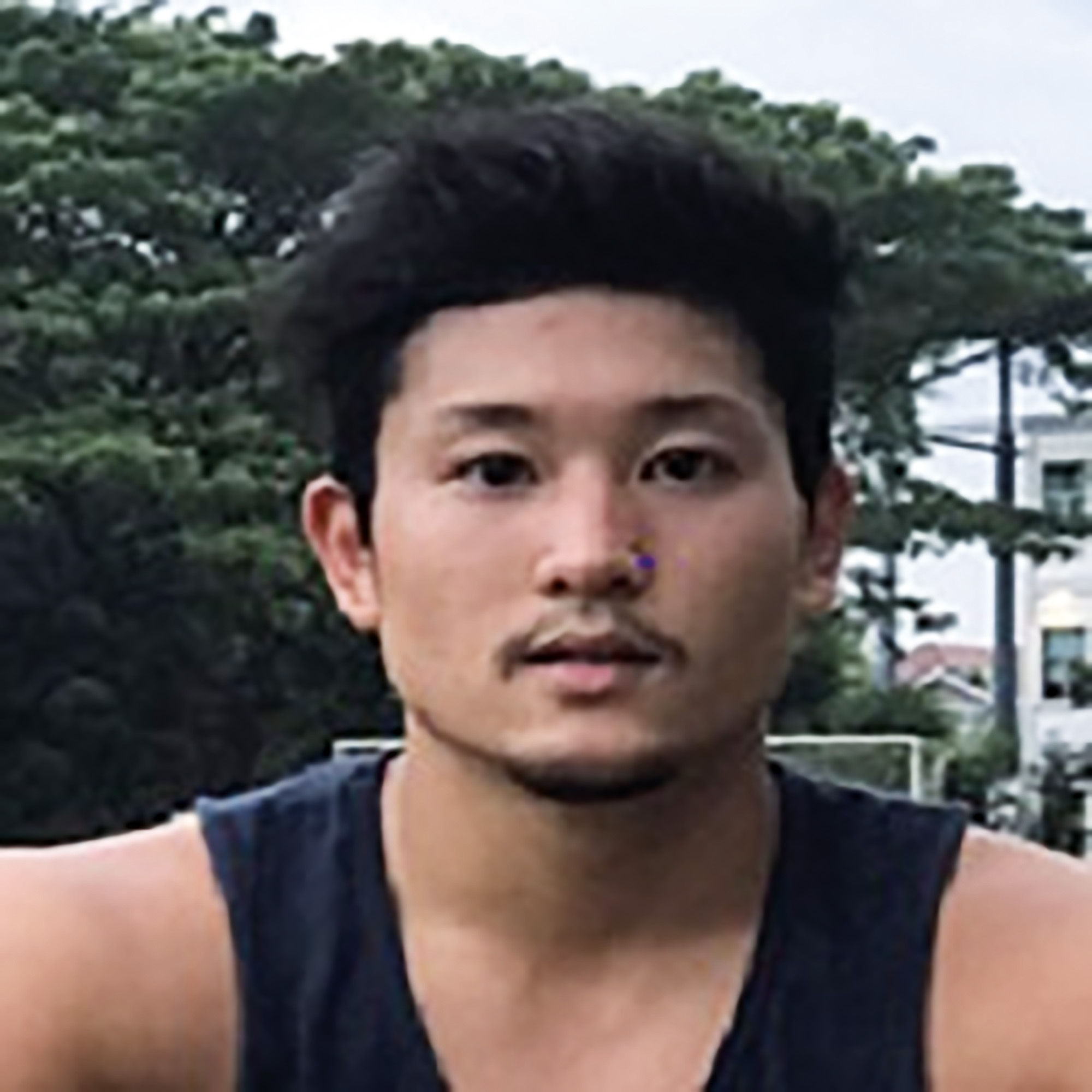 Teramoto-san is 25 years old and mainly plays as attacker for team Japan and now he is the one of the essential players in the team. He is the goal-getter with strong physical skills. Based on his experience in Japan, he operates a gym and works as a personal trainer in Jakarta and Karawang. He trains in the gym every day and you can witness the results of the training in his appearance and play. If you wish to improve your body and fitness, you can join the gym operated by him (you may get discount if you are a member of JIFL).
JIM GOUDIE (DO IT UNITED)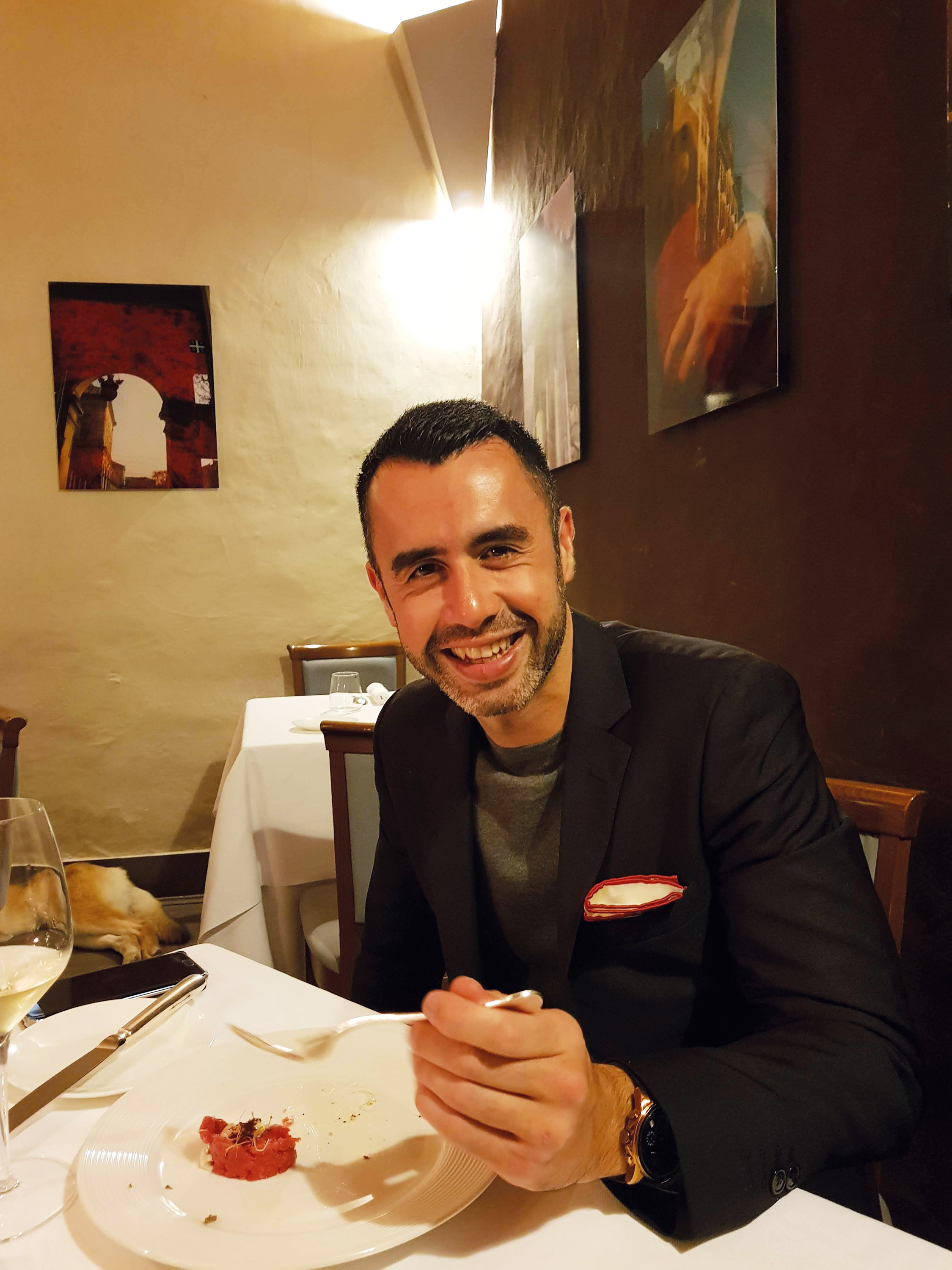 Jim hails from Scotland (but is half Malaysian) and is the captain and playmaker (in the Pirlo mould) for Do It United.  He has worked in the oil and gas industry in accounting and finance in West Africa and Houston, Texas before heading to Indonesia and Thailand to work in finance. He has also lived in Kuala Lumpur and Singapore.  He recently left Indonesia after four years of working in Jakarta to work for the e-commerce fashion company Zalora in Singapore as Finance Senior Manager. Apart from playing a lot of football, Jim enjoys travelling with his beautiful Indonesian fiancée, hitting the gym, watching football, drinking with friends (naturally as a Scotsman!) reading the odd book, eating exotic food and flying back to Indonesia to play for the mighty Do It United!
FELIX CAMARA (LIONS)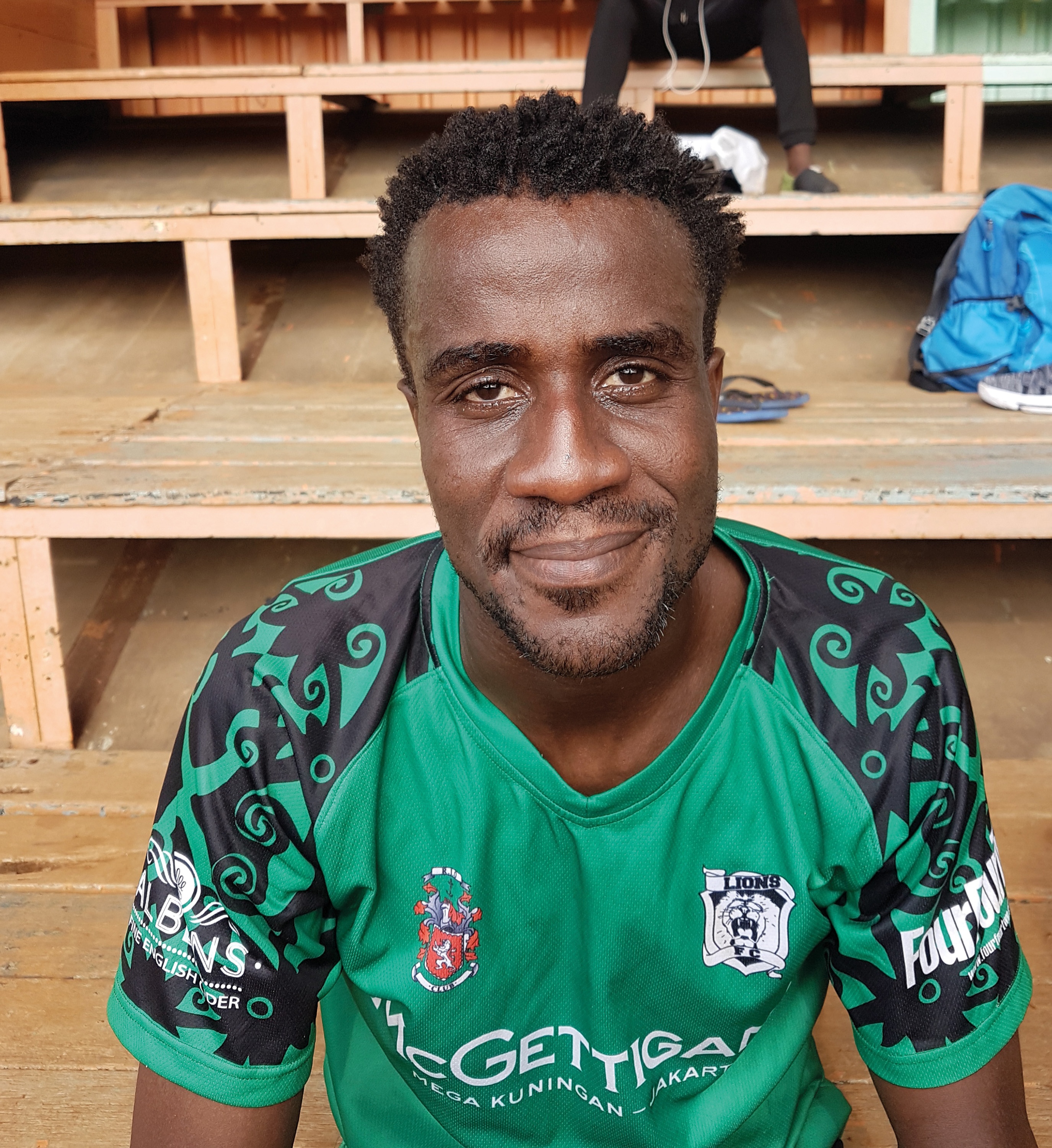 Founeke Sy (Felix) was born in Mali on July 21, 1986. He played as a professional footballer in Mali before moving to play in Iran and UAE. Felix moved to Indonesia in 2018 where he joined the Lions and became an instant hit, due to an uncanny knack for scoring goals and his refusal to drink before a match but a determination to drink as much as he can afterwards. Felix lives in central Jakarta where he does football coaching. His favourite player when he was younger was Frederic Kanoute, and his favourite Indonesian food is nasi goreng.
So, we met the giants among men, but don't worry; for all of us journeymen players we will run a feature on the less glittering end of the JIFL very soon.
On a sadder note, JIFL lost two of its own in recent times;
ROMAIN PETITPIERRE, FORMER CAPTAIN OF MOLLY MALONE'S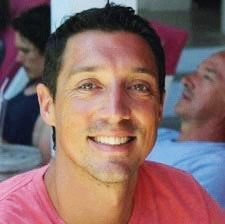 www.forevermissed.com/roms/#about
   MOHAMMED ALI DRAME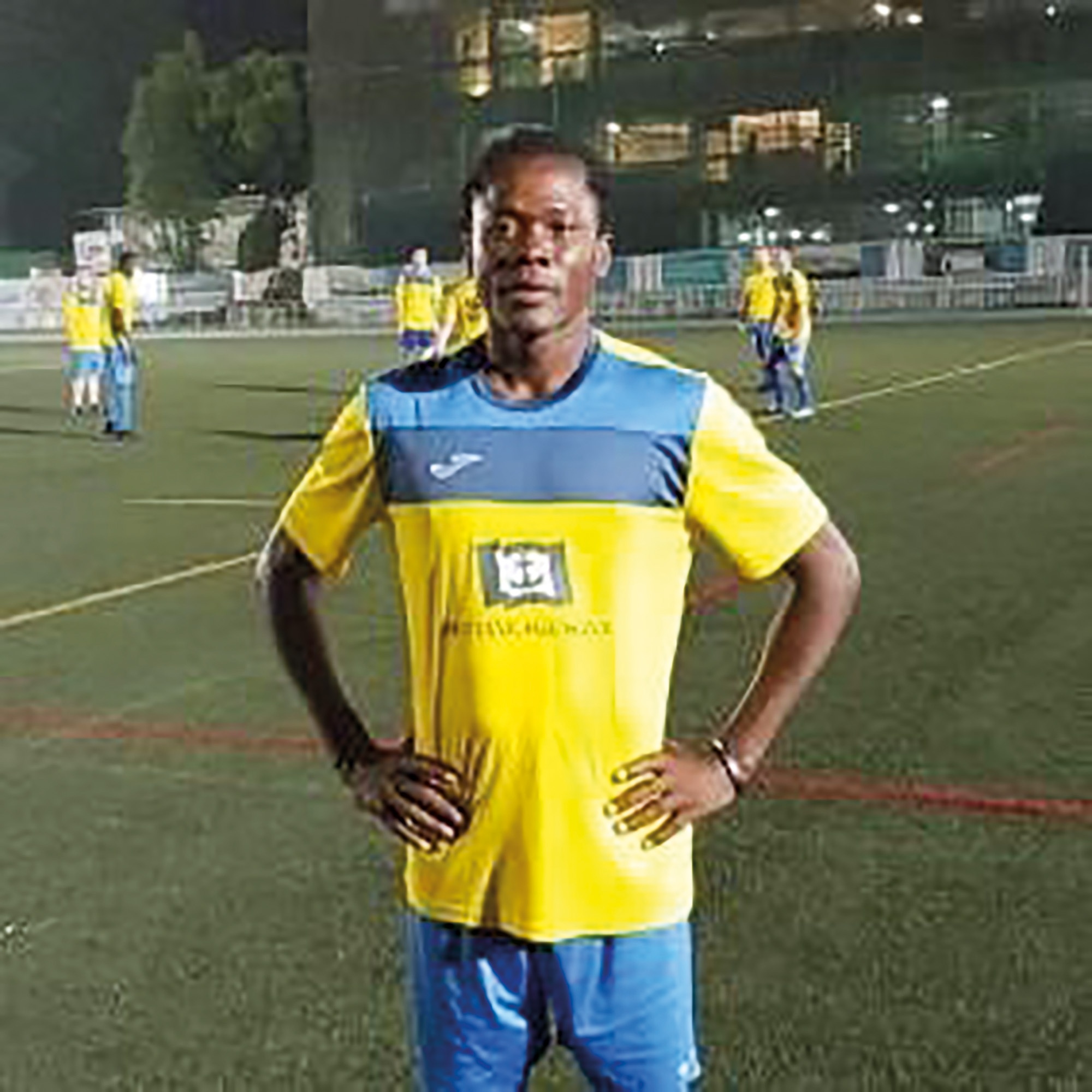 Former centre midfielder for Do It United
Everyone connected with JIFL sends their condolences to the families of both Romain and Mohammed.
I am sure I speak for all JIFL players when I say it was a privilege to have known you both.
As for the McGettigan's JIFL, with Leg 2 underway, long time leaders Japan faltered slightly with a 2-3 defeat by the newly youthful JIS and defeat by the Lions.  This allowed Nomads and Global Expats, (who recently shared the points in a 4-4- draw) and both in great form, to pile on the pressure.
And still in the mix are JIS, Lions and Bugils. As we go to print, Nomads are leading but it really is game on for the JIFL 2019 title. La Vera Spartans and German Plus prop up the "also rans," but Germans, with a sudden and rather East German/DDR like infusion of youth, look like a team to be reckoned with. Still all to play for and a great league to be part of.
The Geodis JIFL Cup is getting to the business end with Japan and German Plus lining up in one semifinal. The other semifinal will be between Nomads and the winners of Cameroon vs Bugils.
If you want to join JIFL you can contact any of the JIFL teams via www. jifleague.com, our Facebook page or the JIFL Committee: Phil on 0815 1302 5166, Roberto on 0858 8182 0828 or Laurent on 0811 1975 662.
See you on the pitch!