It is no secret that Bali never sleeps, so it may come as a surprise that many restaurants take their last orders sometime around 9pm. Luckily for night owls, party enthusiasts and those landing in Bali in the middle of the night, the island is not completely devoid of late-night feeds. Here are just a few of our favourite spots for a midnight snack.
Mad Ronin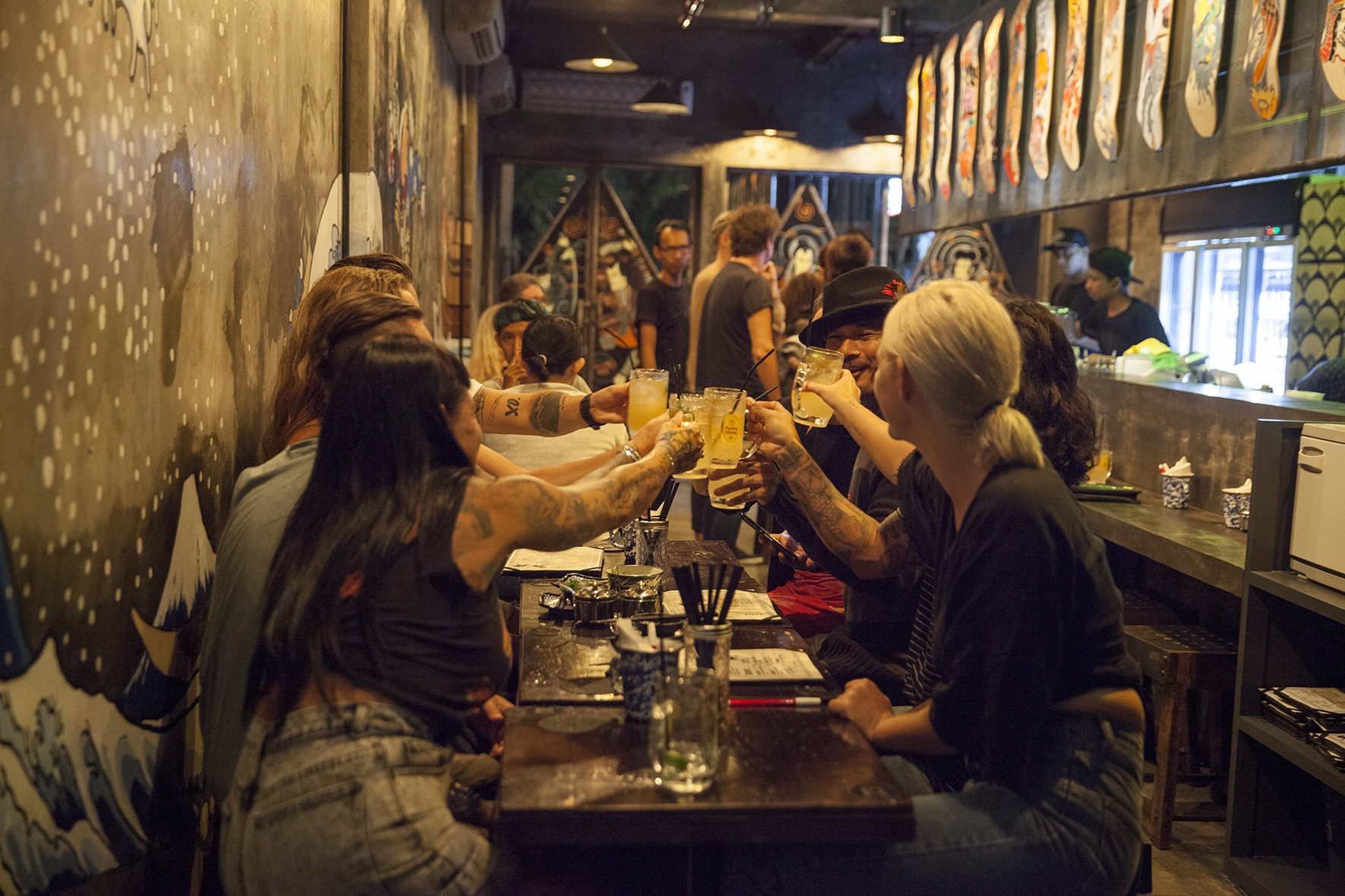 Following in the footsteps of a Ronin, a Japanese samurai without a lord or a master who "wanders the land doing things his own way", Mad Ronin dishes out a mean bowl of ramen after most other venues on the island have already called it a night. Simply park yourself amid the Japanese-style murals and custom-designed skateboards, and take your pick of broth and toppings. Combining the traditional and the modern, the menu offers mouthwatering treats such as tonkatsu ramen with pork bones and marrow boiled for eight hours, and nyonya laksa, a unique take on the Singaporean classic with fried tofu and fish balls. Those not into soup can dig into a rice bowl with a topping of their choice—shrimp, tofu, shiitake, okra, eggs or chicken. Complete your feast with a Hitachino Nest or a Baird Beer.
Opening Hours:
Monday – Thursday :6pm to 2am
Friday – Saturday: 6pm to 4am
Sunday: Closed
https://www.facebook.com/madronin.bali/
Pizza Fabbrica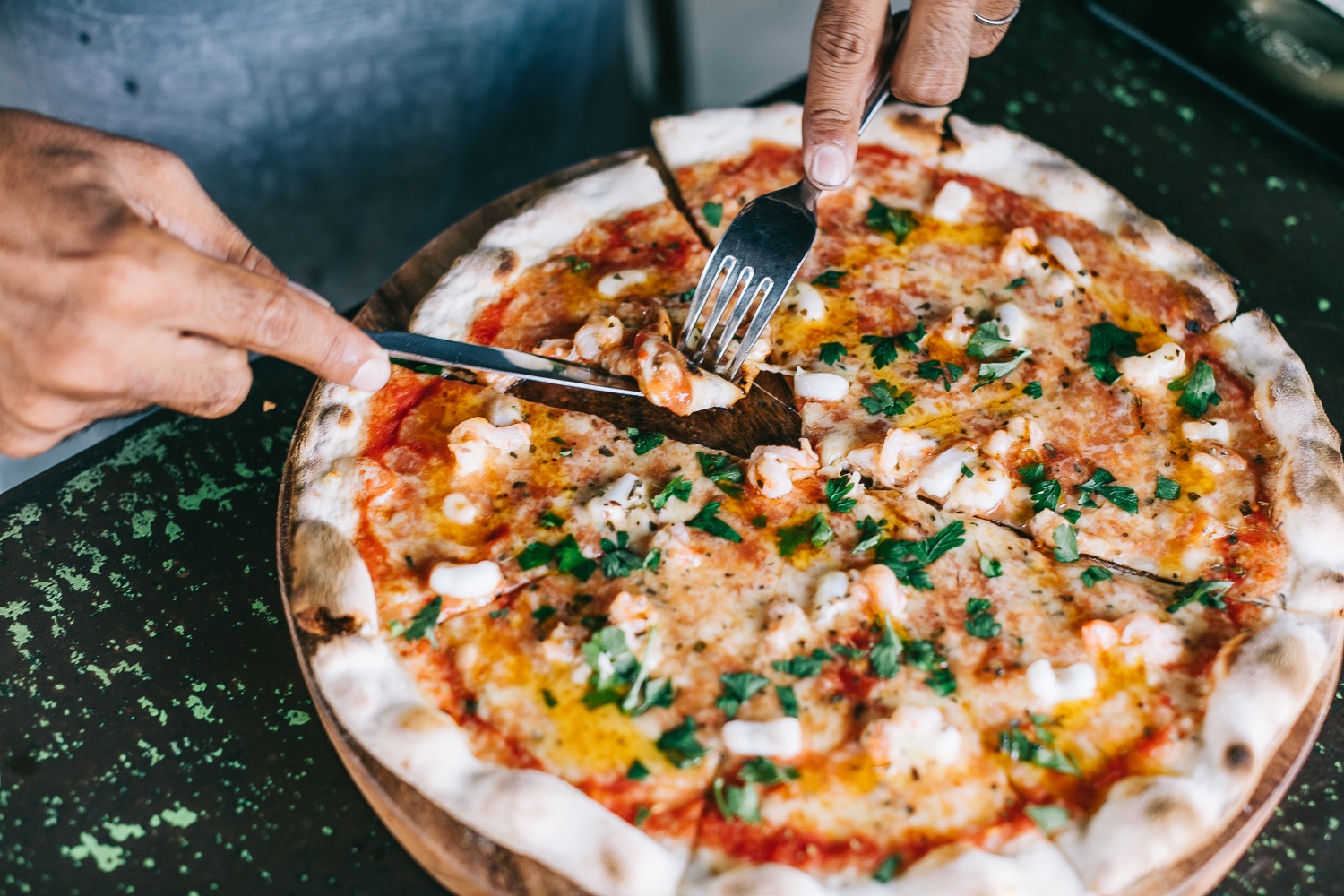 One of the only late-night spots for an emergency after-hours feed in Canggu, Pizza Fabbrica is exactly what its name suggests—a joint that serves quality Italian-style pizza. Pizza Fabbrica is the sister restaurant of a long-standing Bali favorite, Pronto Pizza in Kuta—perhaps that's why the venue bills itself as "the second best pizza in Bali" on its website. Made from scratch with the finest ingredients including 00 flour and San Marzano tomatoes, the restaurant's pizzas are all about authentic Italian recipes and warm hospitality. Select from a range of sauces and toppings such as prosciutto cotto, salame Milano, eggplant and Italian gorgonzola cheese. There is also a range of vegan options.
Open from 10am to midnight Monday to Sunday
Nasi Pedas Ibu Andika
Usually crowded with locals—a sure sign that the food is top notch—Nasi Pedas Ibu Andika can make you sweat. While the warung serves a variety of pre-made dishes displayed behind a counter, its signature treat is sambal, or spicy chilli sauce. If you are not up to the challenge, you can enjoy an array of Indonesian dishes such as tempe, fried chicken, beef stew, perkedel (potato fritters) and various stir-fried vegetables minus the red paste. The feast is simple, yet delicious, and you can guarantee that everybody in your group will find something to their liking.
Open 24 hours Monday to Sunday
Jl. Blambangan No.55, Kuta
Warung Laota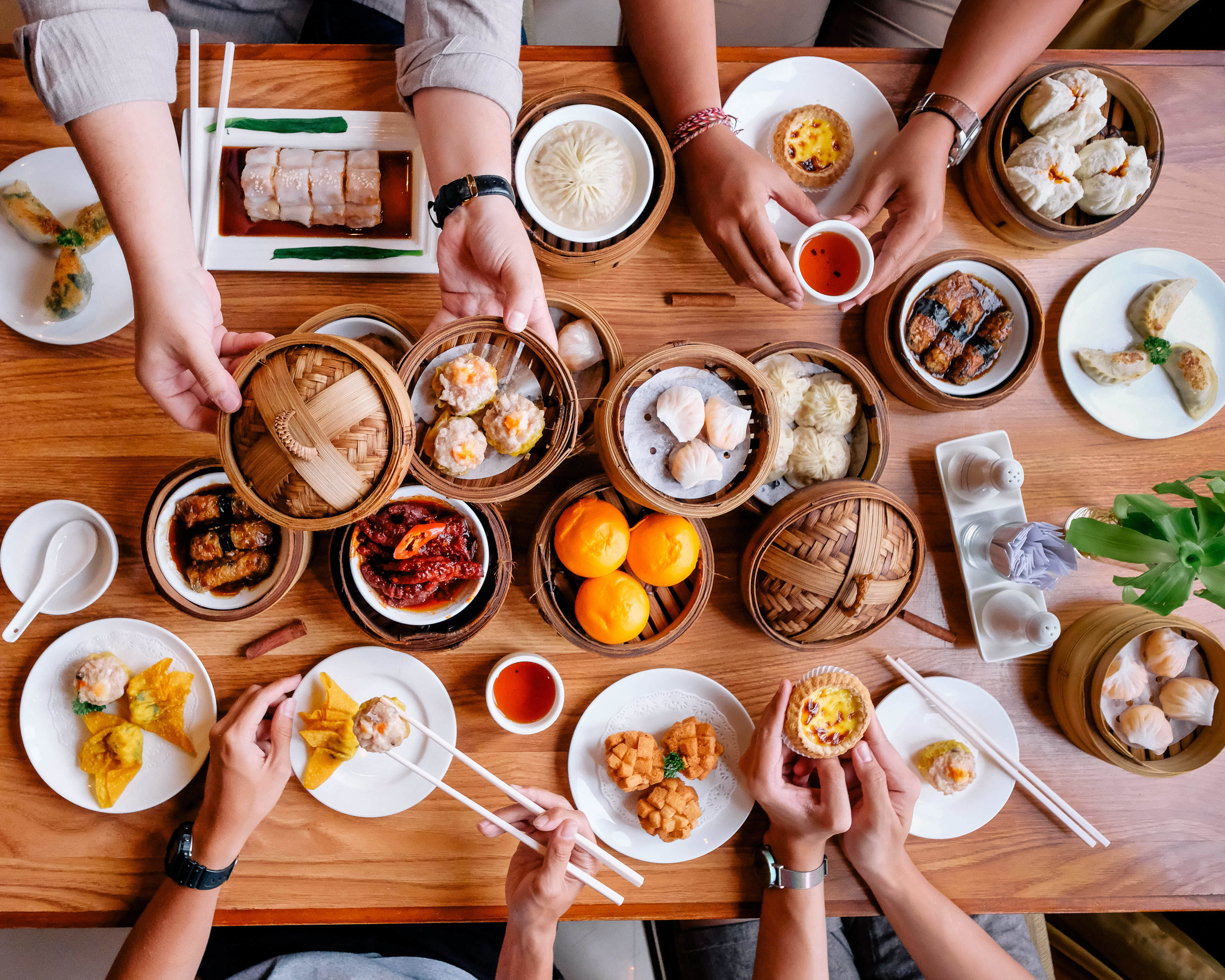 Masterminded by Mr. Laota, a fisherman whose boat sank off of the shores of Bali many moons ago, Warung Laota has been serving Hong Kong style porridge since 2002. The eatery has come a long way from a simple operation with only four tables, and today its three Bali branches in Jimbaran, Tuban and Kuta stand testament to the quality of its food. Each generous portion of Warung Laota's porridge contains toppings such as chicken, beef, squid, fish, crab, ell and even frog. Having made his living from the ocean in the past, Mr. Laota also serves fresh seafood prepared in a variety of ways—stir-fried, boiled, deep-fried and stewed. On Saturdays and Sundays, the Jimbaran restaurant runs dim sum cooking stations with around 60 different options.
Open daily from 8am to midnight
BO$$ MAN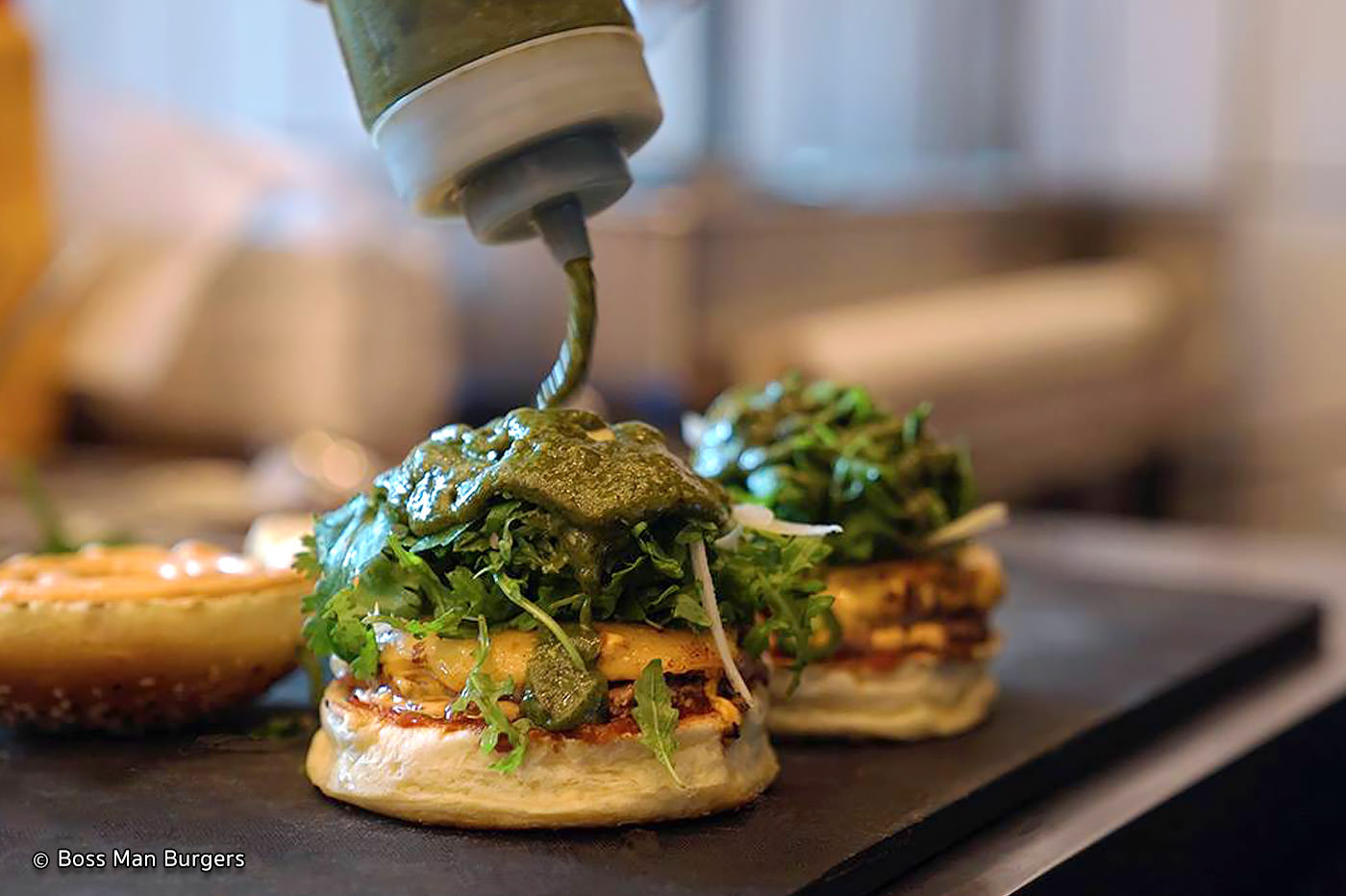 Sometimes only a burger will do, and Bo$$ Man delivers (literally) the goods, no matter the time of the night. Featuring a menu of only six signature burgers, Bo$$ Man's claims to fame are its 60-day dry-aged chuck steaks and premium quality pork cooked for 18 hours. Most of the venue's creation are named after "boss men" from around the world including such figures as Al Capone, El Chapo, Kim 'Chi' Un and Ghandi. If in doubt, you can always go for the restaurant's Original Gangster—a 160-gram beef patty, American cheddar, lettuce, tomatoes, grilled onion, pickles, mustard, thousand island and horseradish aioli.
Opening Hours:
Seminyak: Daily from 11am to 4am
Kuta : Daily from 12pm to 4am
Warung Galeri Ayam Kalasan Kremes Mbok Limbok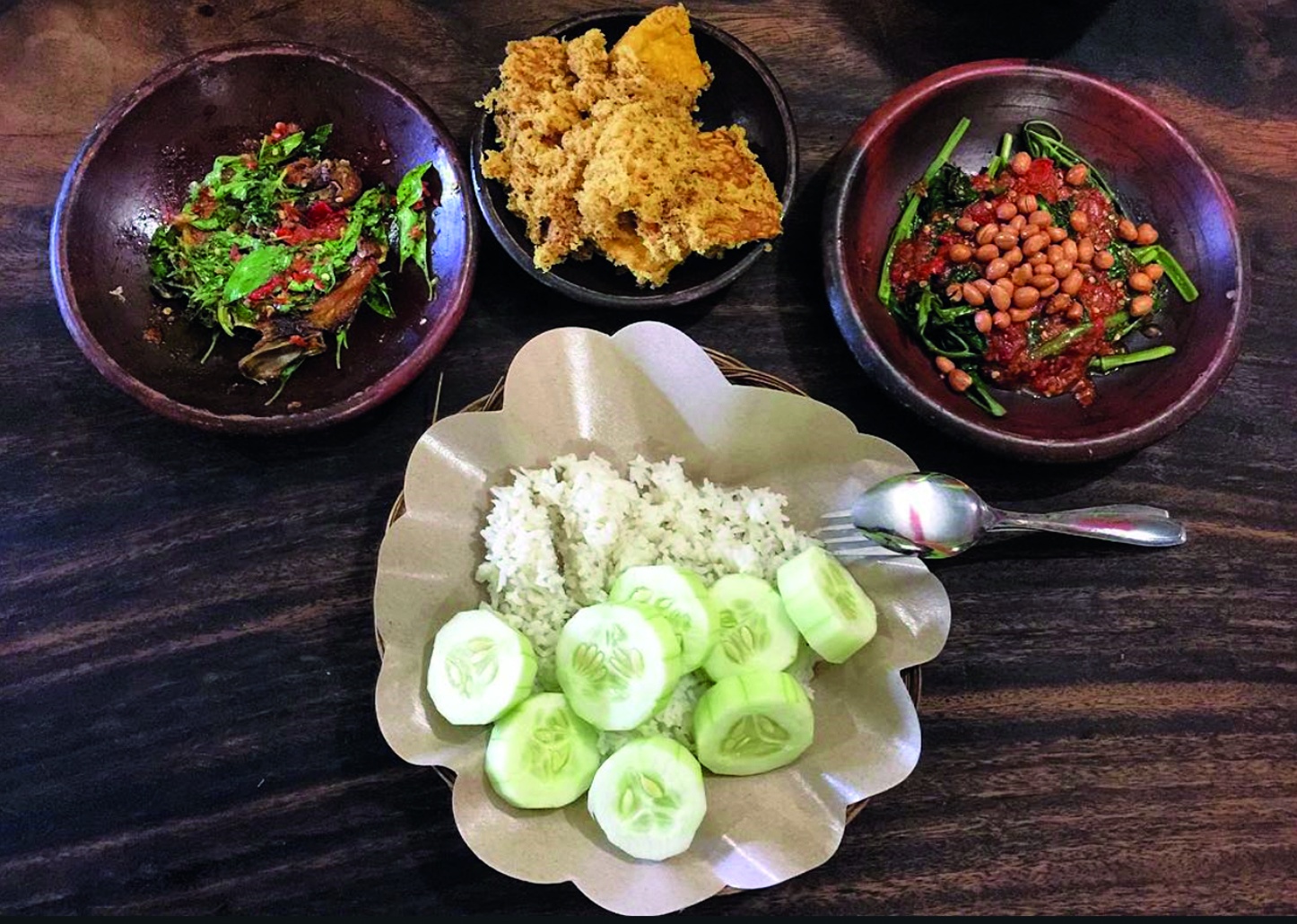 This traditional Javanese warung specialises in ayam kremes, chicken battered in a special concoction made from sago flour, coconut milk, eggs and crushed garlic, and deep fried until crisp and golden. There is also ayam penyet, or deep-fried chicken tenderised with a pestle. All of the warung's dishes come with the obligatory steamed rice, vegetables and sambal. While chicken is definitely the star of the show here, some other notable offerings include duck, fish and squid. The warung's decor is dominated by statues and other ornaments and all can be purchased and taken home as souvenirs. Don't forget to take a quick look at the comments left behind by the Indonesian celebrities who have dined here.
Open 24 hours Monday to Sunday
Jl. Dewi Sri 33, Kuta
SoHo
Open 24/7, this is Seminyak's go-to spot for late-night bites after a night of clubbing. It also features regular live gigs for those wishing to grab a few drinks before a night out on the town. The venue's extensive menu features classics such as macaroni and cheese, nachos, burgers, pasta, salads, hot dogs, fish and chips, and even steak and ribs. There is also staple Indonesian fare including nasi goreng, mie goreng and beef rendang. Patrons wishing to keep the party vibe going can opt for a Bintang or an offering from SoHo's cocktail list. Unlike earlier in the night, the post-club beats here won't leave you struggling to hear your friends from across the table.
Open 24 hours Monday to Sunday