Taking place at Townhall in the Indonesia Design District PIK2, Oktoberfest PIK returns as one of the official Oktoberfest events in Jakarta.
Oktoberfest PIK offers a unique atmosphere filled with authentic Bavarian cuisine, a traditional Bavarian band performance, and much more fun!
Jakarta, 22nd September 2023 — Following the tremendous success and enthusiasm of Oktoberfest PIK 2022, Amantara (a subsidiary of Agung Sedayu Group) is proud to present Oktoberfest PIK 2023 on September 22nd and 23rd. This year, the event will be held at Townhall, located within the Indonesia Design District (IDD) in PIK2. Furthermore, Amantara has partnered with the non-profit Indonesian Street Children Organization (ISCO) to showcase unique culinary traditions and musical performances from Bavaria, Germany.
Additional sponsors for Oktoberfest PIK 2023 include Orang Tua Group, PT. Soejasch Bali (Mama's German Restaurant), Acoustic Group, Ciyida, IQOS, Ameda Group, and Yukk Payment.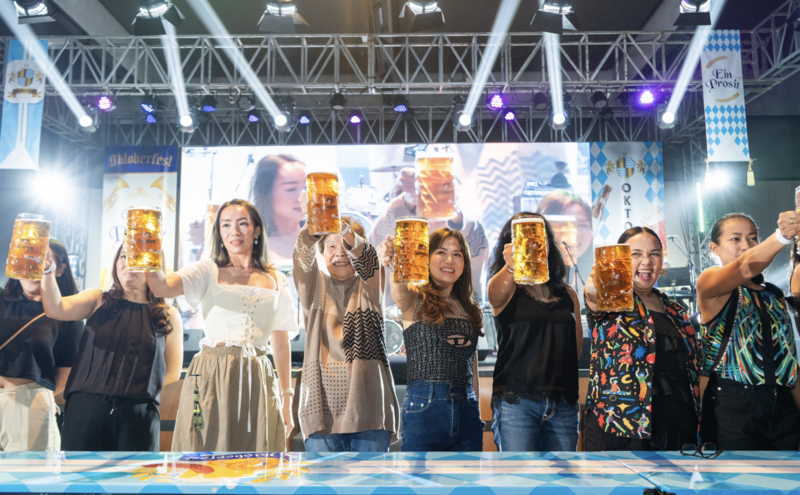 Anwar Salim, Commercial Director of Golf Island and Riverwalk Island, Division 2 of Agung Sedayu Group (Amantara), commented, "All of the events planned and conceptualized by Amantara will showcase various destinations at PIK2, including IDD. Moreover, Oktoberfest PIK 2023 coincides with the opening of IDD on 16th September, promising a unique atmosphere for guests and communities to experience at Townhall."
This event will be one of the official Oktoberfest gatherings in Jakarta, presenting a unique cultural experience for residents, local and international tourists, and communities. Oktoberfest PIK will feature a world-class, authentic German band to entertain all attendees: The Famous 10 Partenkirchner Musikanten. While enjoying the lively band performance flown directly from Germany, guests will relish in an all-you-can-eat Bavarian buffet provided by Mama's German Restaurant (both halal and non-halal options available).
Furthermore, every guest will receive an exclusive Oktoberfest PIK mug for free-flow König Ludwig Weissbier and Kaltenberg Royal Lager (for premium tickets) and Prost Premium Lager (for regular tickets) courtesy of Orang Tua Group.
In addition to the buffet and live music, the Oktoberfest PIK ticket includes a range of fun games such as rodeo rides, beer pong, hammerhead, and boxing arcade games. During the event, various booths from sponsors and partners, including more F&B options, will be available. Tickets are priced at Rp 1.4 million per person (premium) and Rp 800,000 per person (regular), with more information available at @enjoy.pik.
Beyond Oktoberfest PIK, IDD is the ideal venue for hosting various international-scale events by related tenants and creative communities. Upcoming events include an art exhibition from Indonesia Contemporary Art & Design (ICAD), aligning with the tagline "The Biggest Design and Lifestyle Expo in Indonesia." IDD boasts a semi-outdoor 12.1-hectare mega project featuring over 200 local and international brands, encompassing home living, interior, lifestyle, and arts. Various F&B tenants and trendy cafes complete the choices for relaxation with family and friends.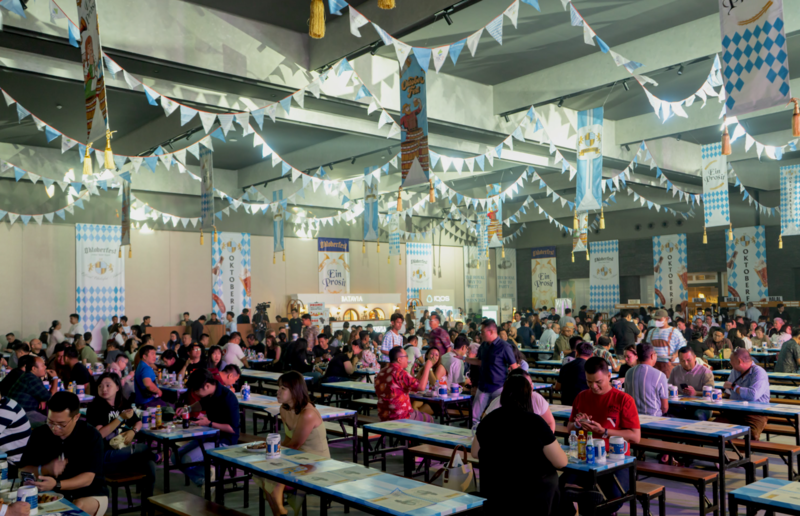 "Soe Silawati, IDD Director, stated, "Seamlessly connected with IDD is the Erajaya Digital Complex, which carries the tagline, 'Indonesia's Largest and Most Complete Technology, IoT, Gadgets, and Electronics Complex.' Flagship stores like Samsung, iBox, Erafone & More, Realme, Oppo, LG, Urban Republic, Xiao Mi, Vivo, and many more will reside here."
On the way to EDC, visitors can pass through the Mandapa, a connecting area between IDD and EDC, which hosts F&B festivals and arts and crafts bazaars to support small-medium Indonesian enterprises. Currently, an Art Exhibition is taking place from September 16th to October 1st, highlighting local arts and artisans.
"Ipeng Widjojo, Business and Development Director of Agung Sedayu Group, emphasised, "Indonesia Design District is a one-stop shopping destination complete with various local and international events. IDD is here to support and propel the creative-economy industry in Indonesia."
Strategically located between the main roads of Jl. Thamrin PIK2 and Jl. Rasuna Said PIK2, IDD is only a 15-minute drive from Golf Island PIK. Moreover, the upcoming Toll Interchange PIK2, expected to be completed in Q4 2024, will provide ease of access for global visitors.
"The IDD compound is also part of the 120-hectare Urban Hub, a new upcoming area in PIK2 with integrated facilities and destinations. With the wide range of tenants and facilities here, the variety of industrial sectors in PIK2 will attract and support business from local and international stakeholders," said Natalia Kusumo, CEO of Commercial & Hotels at Amantara – Agung Sedayu Group.