Royal Ambarrukmo Yogyakarta was recently announced as Indonesia's leading hotel on three top categories by the ITTA Foundation in Jakarta, Indonesia, as well as the winner of 'The 2018 Agoda Gold Circle Awards'
The annual 'Indonesia Travel & Tourism Awards 2018/2019' just presented the winners on 74 categories in hospitality, travel services, airlines and also food & beverage best in class – including three prestigious categories won by Royal Ambarrukmo Yogyakarta; 'Indonesia's Leading Independent Hotel', 'Indonesia's Leading 5-Star Hotel – Yogyakarta' and 'Indonesia's Leading Breakfast Hotel'.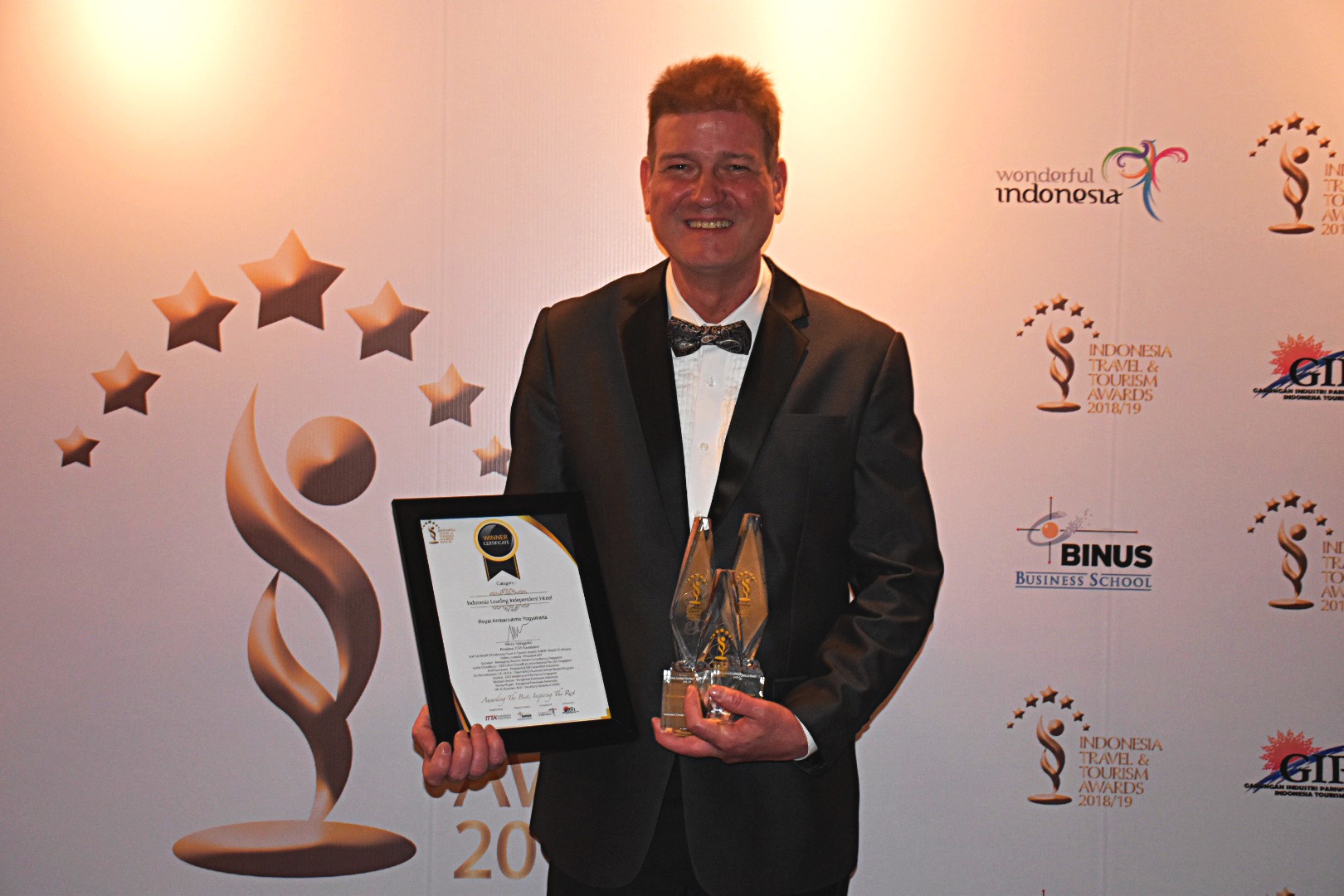 Last November 2018, Royal Ambarrukmo Yogyakarta was also appointed to receive 'The 2018 Gold Circle Awards' by Agoda. The Gold Circle Awards is in its 10th year, and recognises elite service, high scoring peer-to-peer trusted customer reviews from the total 22 million reviews on Agoda, as well as excellence in pricing and availability. Less than 1 percent of all participating hotels in Agoda achieve this annual award and it gives hotel guests a clear indication of the high service quality standards they can expect when they book with the awards winners.
"We are excited to share these people's choice accolades; both ITTA & Agoda GCA. We thrive to serve our guests with a sincere service and keep up our commitment to provide only the best facilities, programs, or even a number one buffet breakfast spread to all of our guests – every single day. We present these awards to all our best talents and culture we maintain." said Ian Cameron as General Manager of  Royal Ambarrukmo Yogyakarta.
Learn more of the living heritage hotel with Royal flair on http://royalambarrukmo.com/ and follow on Instagram https://www.instagram.com/royalambarrukmo/