Bali has several treats in store for the art lover and a foodie rolled into one: colourful, classy places with great atmosphere and hipster hang-outs with their own unique character. So why not grab some delicious food and enjoy time with friends? The following venues are adorned with artwork created by worldwide artists, displaying paintings, crafts and graffiti to intensify the allure of Bali's food paradise.
MÉTIS Restaurant & Gallery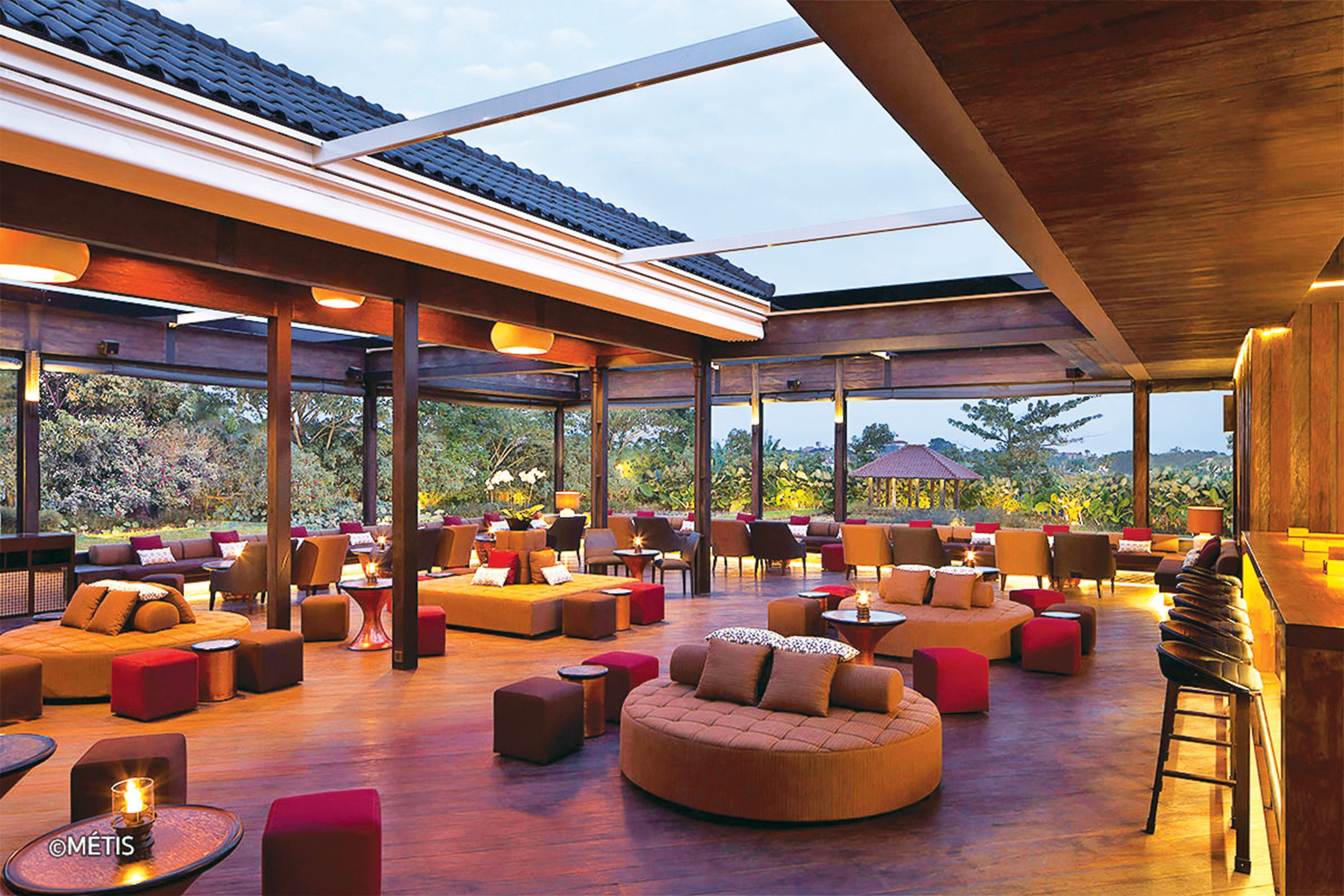 Ranked 'One of Asia's Top 20 restaurants' MÉTIS is renowned for its haute French Mediterranean cuisine, presented in a stunning open-air dining room overlooking a beautiful vast garden. Seminyak's MÉTIS is the product of culinary visionaries Chef Nicolas "Doudou" Tourneville and Managing Director Said Alem, who have been pioneering the pairing of fine dining and fine art in Bali since October 2009. As well as being one of the best restaurants in Bali, MÉTIS also has a gallery/shop full of amazing antiques from around Asia.
The new Gallery Director has added jewellery designers to the Gallery's impressive array of statues, sculptures, woodworks, and furniture from all over Asia. Designers contribute to a range of accessories, including women's clutches, silk scarves, bags, and silver jewellery
Crate Café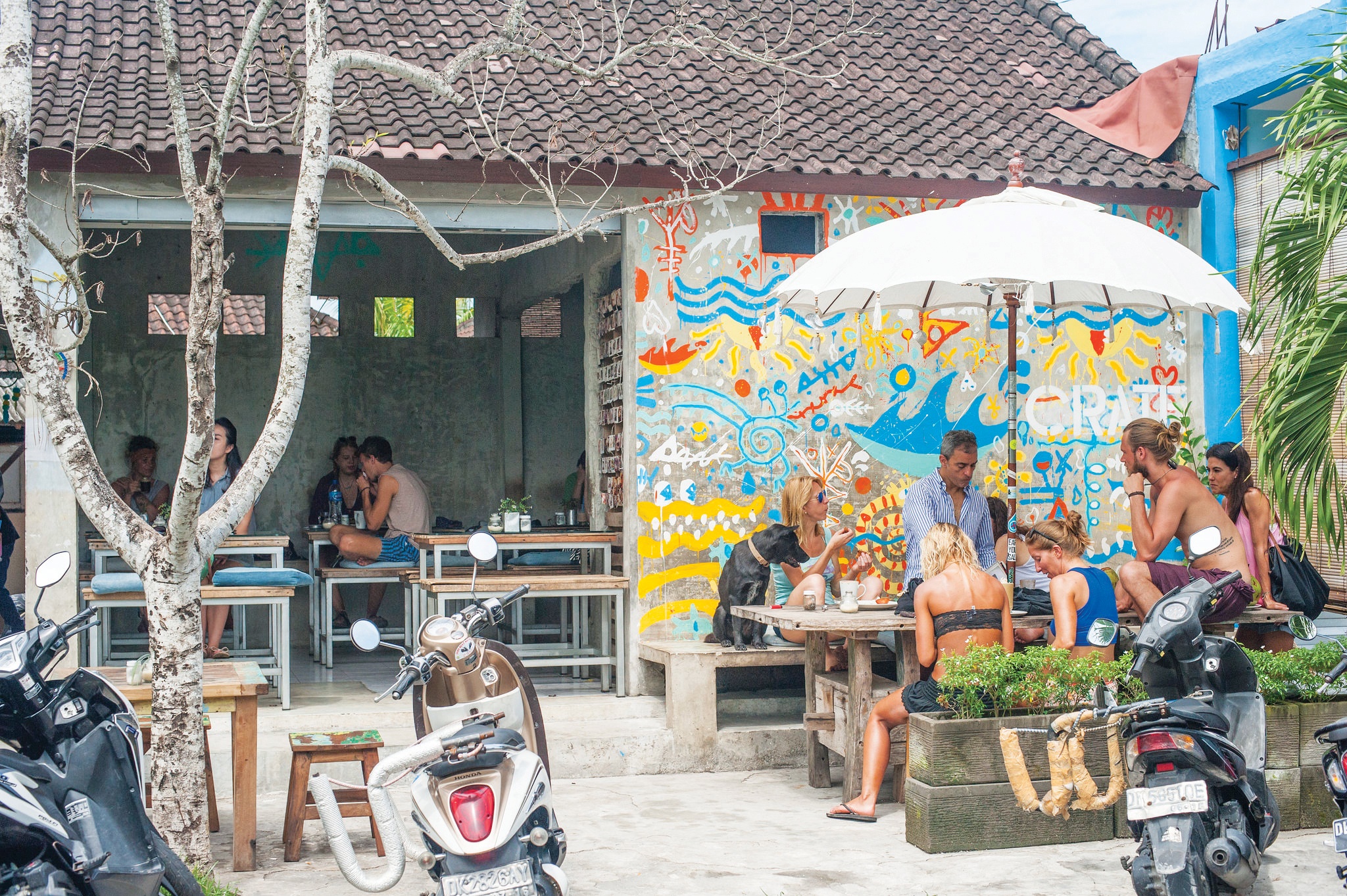 Quite possibly the most popular 'hipster Mecca' in Bali, Crate Café Canggu combines open seated dining with beautiful rice-field views and serves amazing coffee! Crate is a popular and busy little spot, with an eclectic bunch of holidaymakers sharing tables in a smoke free atmosphere. Great music, service, and food, make Crate 'the' place to go for breakfast and brunch and staff serve up wholesome Aussie fare that boasts fresh ingredients every morning. The space includes 'Crate Concept Store' which showcases upcoming brands to the ever changing Canggu public with a shop providing a range of clothes, jewellery, and accessories. And in the same space, 'Crate Gallery' gives young global photographers and artists the chance to show off their creative talents to a diverse group of visitors.
The Slow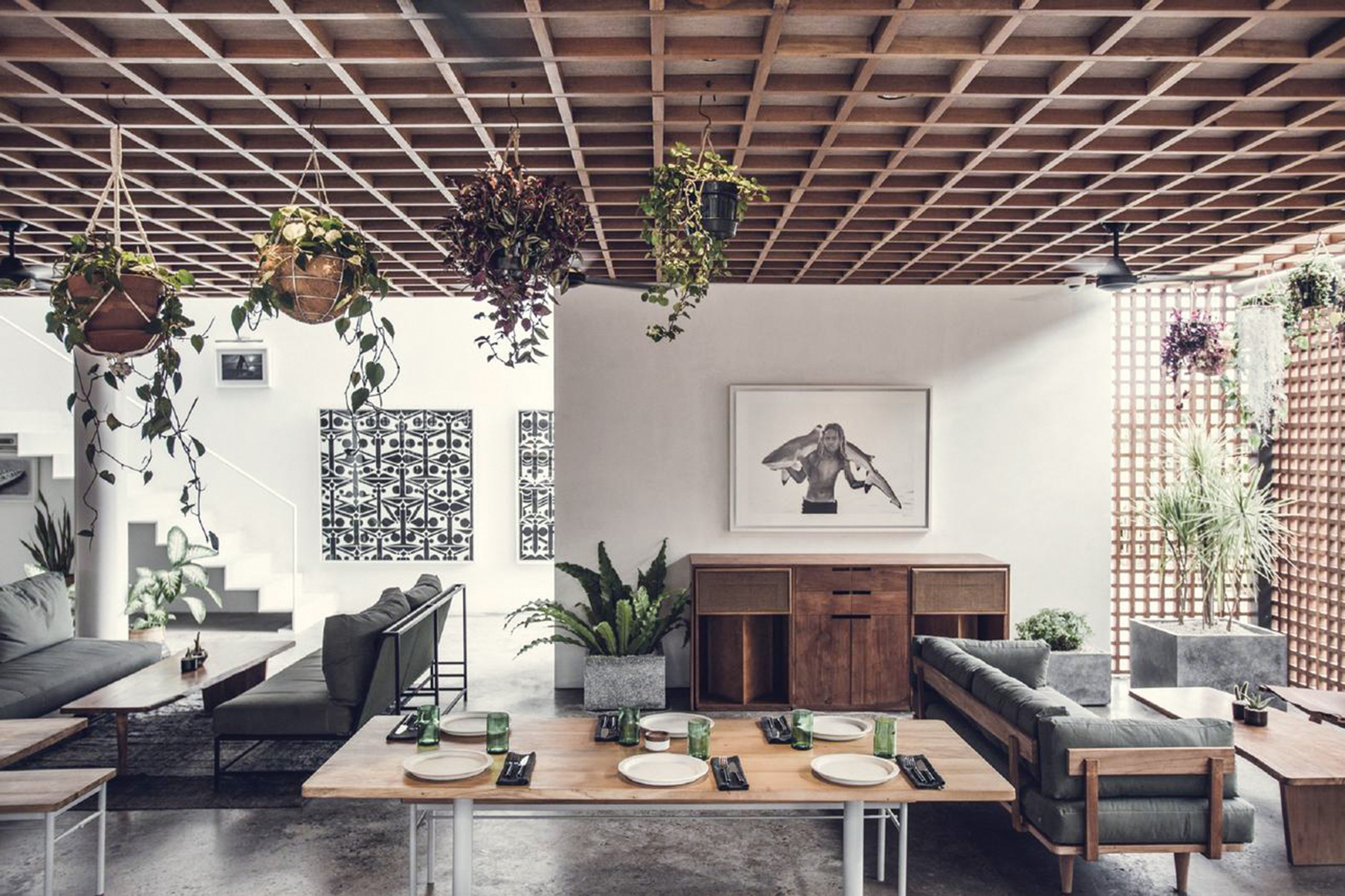 Close to trendy Canggu Beach, this diverse space is located just metres from the popular surf beach. The Slow is a stylish hotel featuring a blend of native sustainable wooden, bamboo furniture, concrete, floor-to-ceiling windows, and minimalist suites. There's a restaurant and a bar, as well as an Art Gallery and Coffee Shop. Designed and curated by George Gorrow with his wife, Cisco, The Slow boasts beautifully designed interiors, and furniture produced by local artisans and craftsmen. Regular gallery showings feature, sculpture, fashion, and art. Contemporary surf culture plays a key role at this new retreat, with Gorrow's personal collection displayed throughout. The hotel's Gallery space offers a Barista Bar serving freshly-roasted Balinese coffee, and organic freshly-baked goods. The Chef chooses to create with seasonal local produce and the island's unique flavours are brought to life throughout the menu: influenced by Europe, South America and Asia.
AYA Street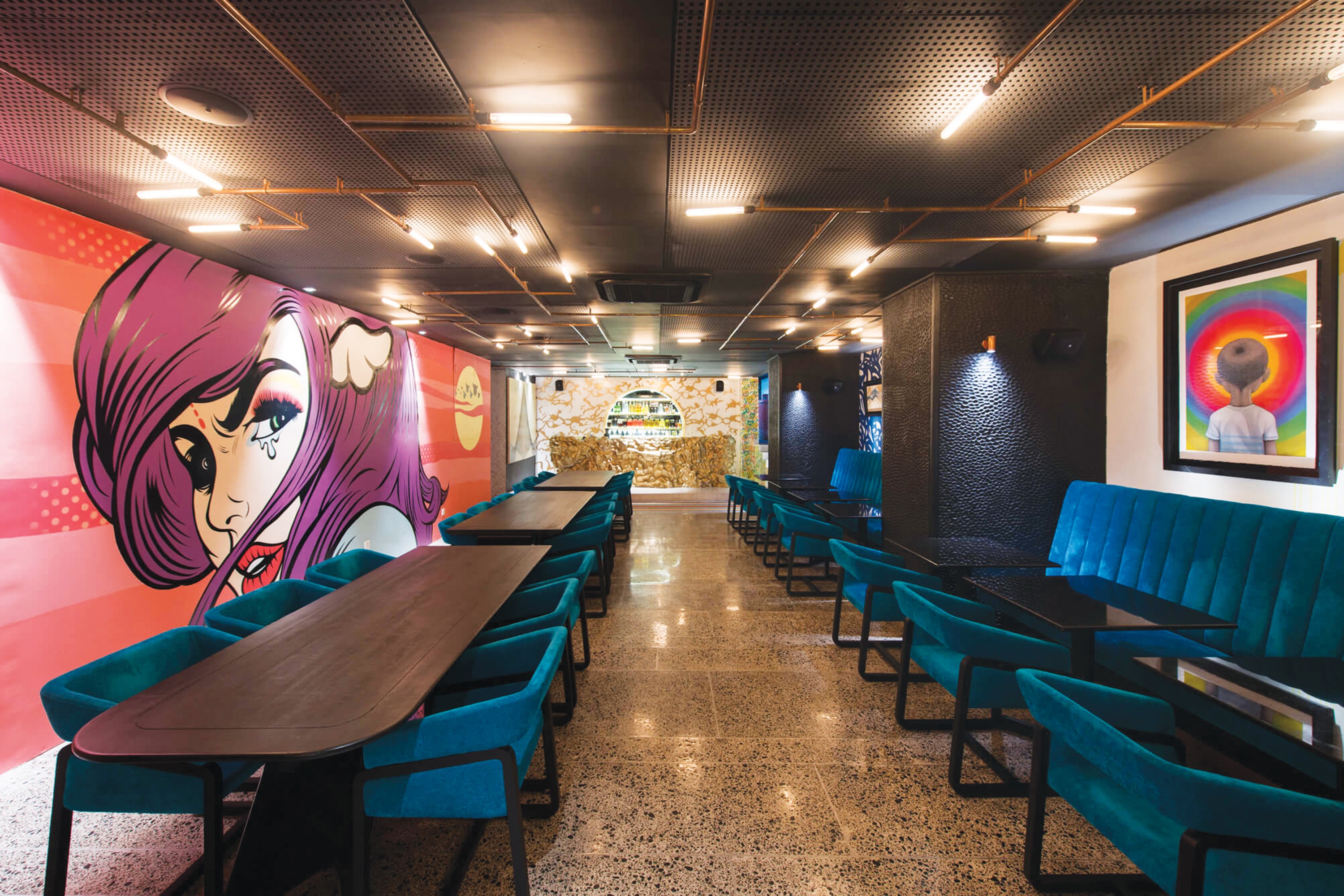 Launched with the intention of bringing modern Peruvian gastronomy to the forefront of Bali's food scene, AYA's overall design is inspired by South America. AYA is more than just a dining venue, they strive to showcase talents of several global artists, and guests can appreciate the amalgam of masterpieces that embellish their walls. The culinary offerings are inspired by Peruvian chifa and Japanese cuisine and AYA's Chef dishes up a mouthwatering range of main meals, which you can pair with the wines of Peru as the sound of live music fills the air inside their plush venue. But the attention of AYA's guests is surely attracted by the paintings, murals and graffiti gathered from some of the worlds most prolific and original street artists displayed right here on the island of Bali.
Deus Ex Machina
Consisting of a shop, board factory, and bike workshop, Deus Ex Machina also offers an Art Gallery and Cosy Café situated amongst a patch of rice fields in Canggu. Nicknamed the 'Temple of Enthusiasm', Deus Bali is ideally located; only a short bike ride along the main thoroughfare to Echo Beach, one of the island's favourite and less crowded surf breaks north of Seminyak. While admiring the custom bikes in its showroom, art lovers will also find much to see in its dedicated Art Gallery that regularly holds pop art, graffiti and surf art exhibitions. You can always go on a quick tour to the workshops at the back, where skilled board-shapers, motorbike and bicycle mechanics are busy creating the next masterpieces.
Potato Head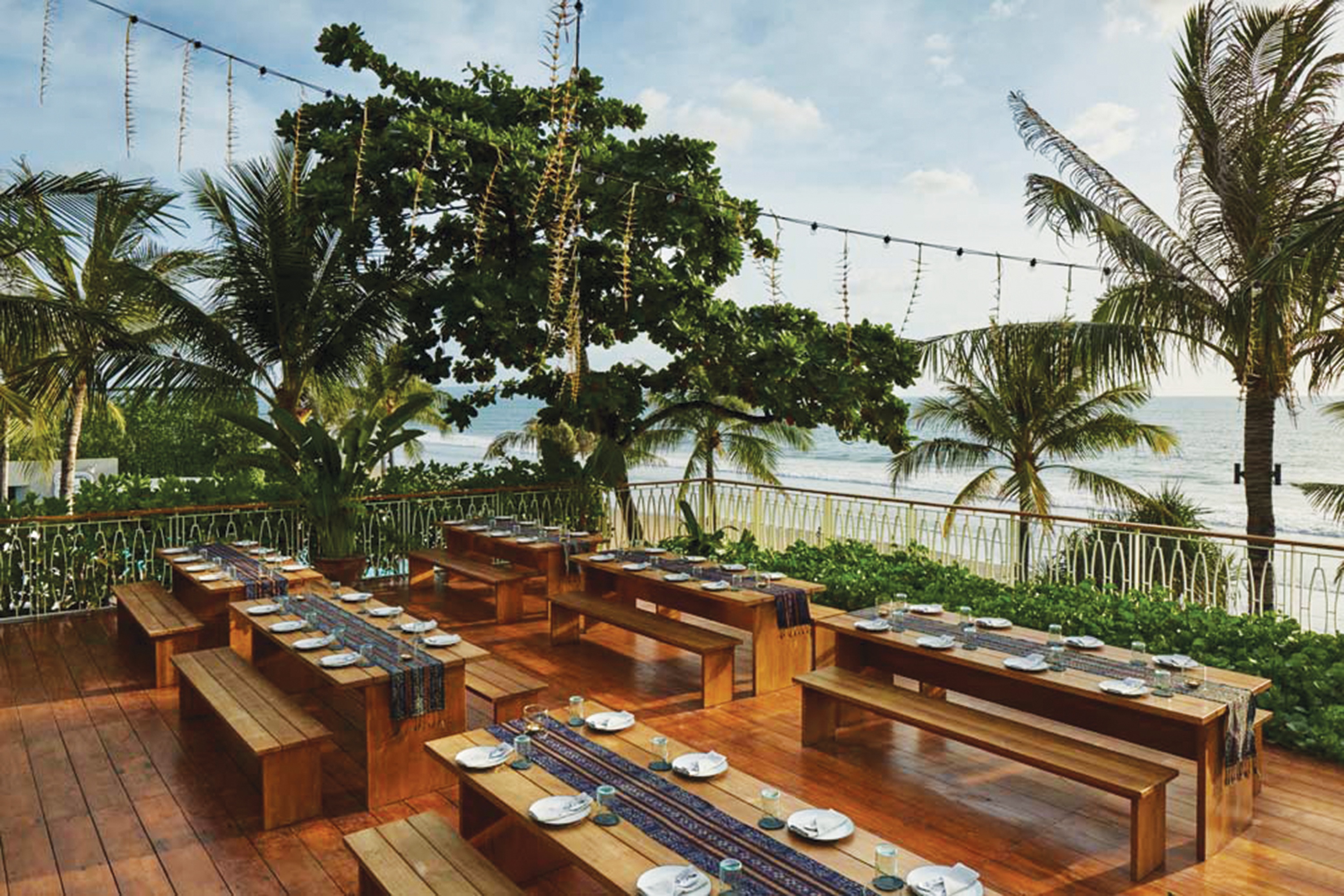 Potato Head Beach Club is now one of the island's hottest beach clubs with a large infinity pool and beach front vista, covered in bean bags and sun loungers. Known for its colourful exterior made of vintage window shutters and a stunning coliseum-like design, creator, art collector and owner Ronald Akili, spent his childhood being inspired by some of the world's best museums and hotels. Thoughtfully designed and open to all, its laid-back spaces encourage good times and creative collaboration. The Potato Head Family works globally with like-minded people across music, art and fashion, offering regular artistic events showcasing upcoming talent, bringing "local spirit" to one of the best spots in Seminyak.