As many Jakartans can attest, it's tough to get from one place to another at times and most of us would rather spend our hard-earned free time not stuck on the roads in one of the world's most congested cities. However, there are a few exceptions to this rule such as going to a nice restaurant to meet good friends for a quick chin wag or spending time with loved ones, which cancel out going to war with any wayward mosquitoes that might be sharing a Bluebird taxi on your slog through town.
Last Sunday was like any other; I had an event to attend during the day in Mega Kuningan and then on to meet with an old friend for dinner in Kemang. I live on the north end of Kebayoran Baru so that meant quite a bit of to-and-froing that day, and Car-Free Sunday did me no favours. By the time I made it to the dinner, I was ready to throw in the towel on life.
I needed a meal to feed my soul that evening, and I found it at El Asador.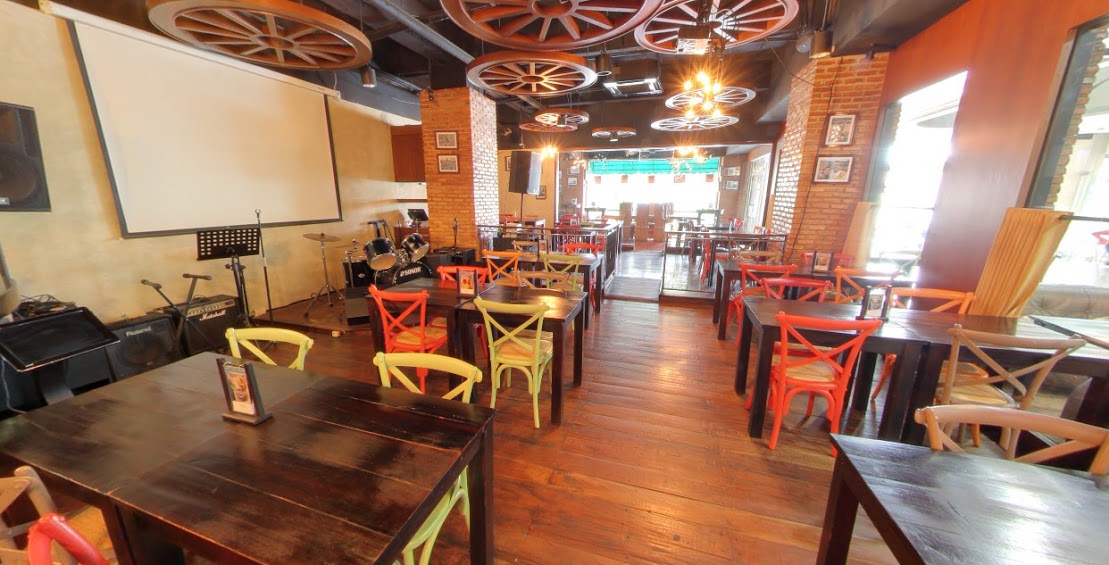 The restaurant was warm and inviting, not unlike an open-plan, kitchen and dining room found as part of a large homestead in the Patagonian countryside. The main dining room is situated so that almost every diner can see the large parrilla (South American style grill) that uses charcoal wood to smoke the asado (variety of barbecued meats). Red brick, dark wood and incandescent lights accentuated the homestyle ambience with wooden wagon wheels hanging substantially overhead. It was early in the evening, and the parrilla was already raging to feed a roomful of hungry diners.
El Asador is a restaurant for meat-lovers, particularly those who enjoy beef. There is an extensive menu based on proteins cooked on the parrilla, with a strong nod to South American cuts like vacio (flank steak, order it rare-medium rare), picañha (rump steak, very flavoursome if grilled medium rare-medium), and asado (short ribs, get this medium-medium well for the crispy and charred bits). There is also a juicy lamb chorizo with spicy kick at the end, which was outstanding.
We started off with an appetizer of tender, sliced lengua (beef tongue) and Russian salad. I always encourage my dining companions to try offal when dining with me. There are different grades to the kind of aromas derivative from well-cooked offal. Personally, I love a large variety – when done well – but can also understand why anyone would demure from these off-cuts. For the novice eater with an adventurous palate I suggest trying tongue, sweetbreads, kidney and liver. Kidney and liver can be transformed into delicious pies, patés and terrines. Not surprisingly, tongue is also a much-revered cut of beef in many old culinary traditions. It is a large muscle not unlike the shape of a whole tenderloin, only more flavoursome like brisket. It is usually cooked for a very long time to maximise tenderness.
At El Asador, and as in many South American countries, the lengua appetiser is served sliced cold as a salad with a vibrant vinaigrette drizzled over the top. The Russian salad is a delightfully dressed-up potato salad packed with vegetables and meat. The lengua has been boiled until fork-tender.
The great thing about El Asador is that it caters to every level of hunger. If one feels peckish, there are light meals consisting of salads and sandwiches. On the slightly hungry scale there are burgers, pastas and milanesas (fried chicken cutlets). Those who enjoy a hearty cut of meat can indulge from the a la carte parrilla menu where one can order up to 400 grams of grilled meat to satisfy a craving. Finally, for the famished there are the sharing and all-you-can-eat platters that provide an asado feast. The shared platters are meant for two or more people but can easily feed a family of four.
We ordered the premium platter with lamb chorizo, vacio, picañha, asado, chicken thighs and rib-eye. Each different cut of meat was cooked accordingly so as to maximise flavour and tenderness. When the platter arrived, it truly looked like a spectacular, sizzling, juicy mountain of meat and we were impressed with the care our el asador at the grill took to prepare the meal. Next to our grilled meats was a pristine plate of salad, a perfect counter to the protein feast on which we were about to embark. To appreciate the meat in all of its glory, we ordered a bottle of Argentinian malbec from the wine menu. Its young, dry, rounded body complemented our meal well.
By the time our mains arrived, the restaurant was almost at capacity. Many of the empty tables were already reserved and school-aged children were happily occupied with a foosball table in the atrium of the building whilst younger ones carried on in sight of parents at a children's playroom across the hall. Brilliant set-up by the management; adults are able to eat and drink in peace whilst children can entertain themselves in full view from the restaurant.
The desserts are tempting, if you have room for them. We indulged in the flan with dulce de leche as it was on the lighter side. However, a list of different styles of waffles meant for sharing can also be found to satisfy sweet-tooth cravings.
EL ASADOR
Kemang Point Building, Ground Floor, Jl. Kemang Raya, Kemang, Jakarta
Business Hour:
Monday – Thursday (11:00am – 12:00am)
Friday – Saturday (11:00am – 2:00am)
Sunday (9:30am – 12:00am)
Phone: +62-21 718 2206 (reservations recommended)
Website: www.elasador.co.id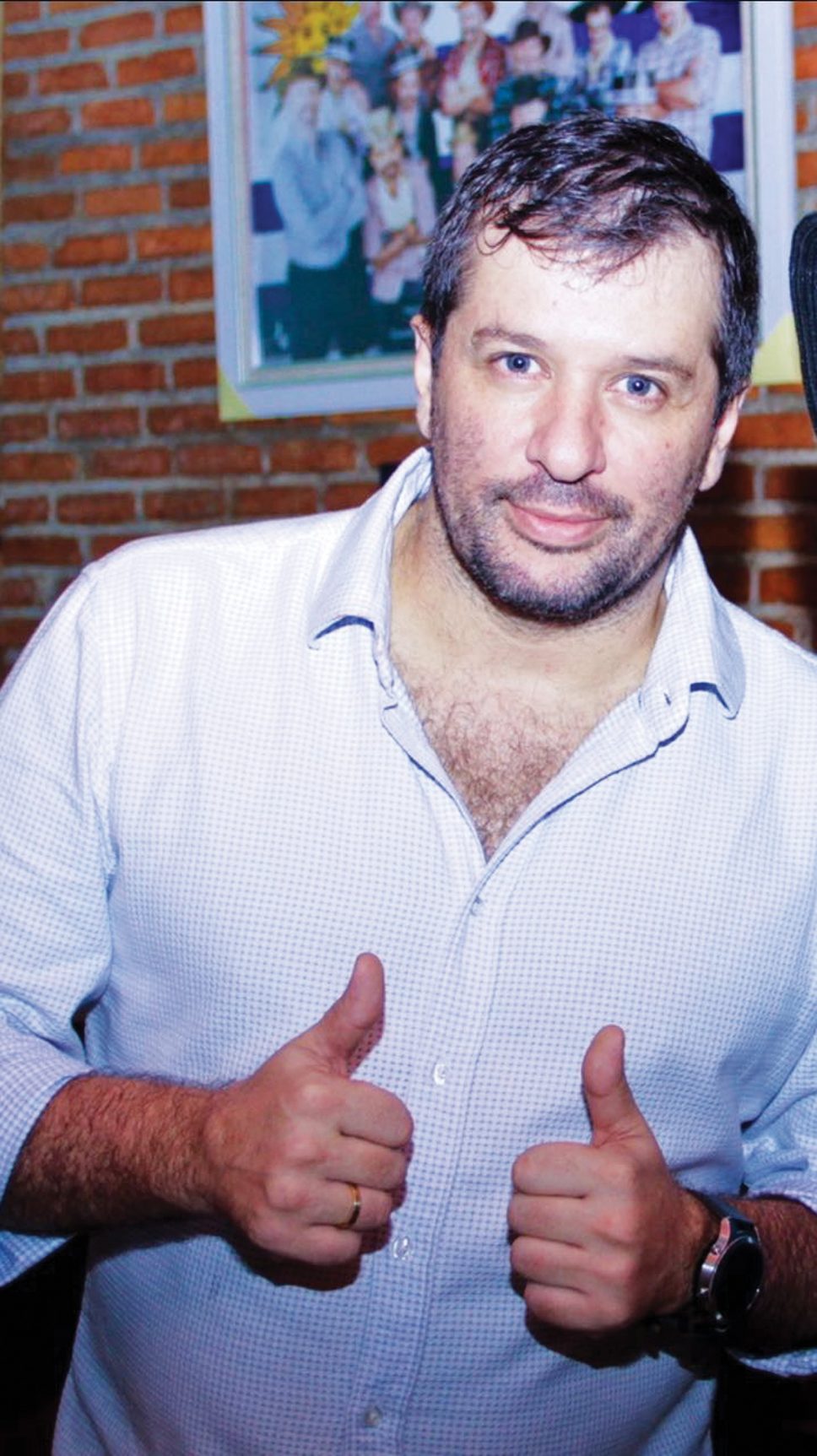 About the Owner
Eugene started his restopreneur adventure in Indonesia after living in Australia for 9 years. He has been working in the food and beverage industry since he was 16 years old and after more than 28 years of experience, he decided to start his own restaurant. He and his wife opened El Asador in 2013 inspired by his passion and love for food from his home country Uruguay.
After four years of successfully operating El Asador, Eugene decided to open two more restaurants, El Machote and Black Sheep, with his partners. He is a perfectionist when it comes to running restaurants, and always ensures his guests are happy and satisfied.