Pamper days aren't only for the ladies. Getting a haircut, shaving, trimming, and even a massage can all be done at a barbershop. 
As well as looking like a 10, gentlemen will leave their pampering sessions feeling like a 10 too. The key is falling into the chair at a barbershop that knows their craft very well.
The question is: where? Look no further as Indonesia Expat has gathered Jakarta's top barbershops! 
Black Fox Barbers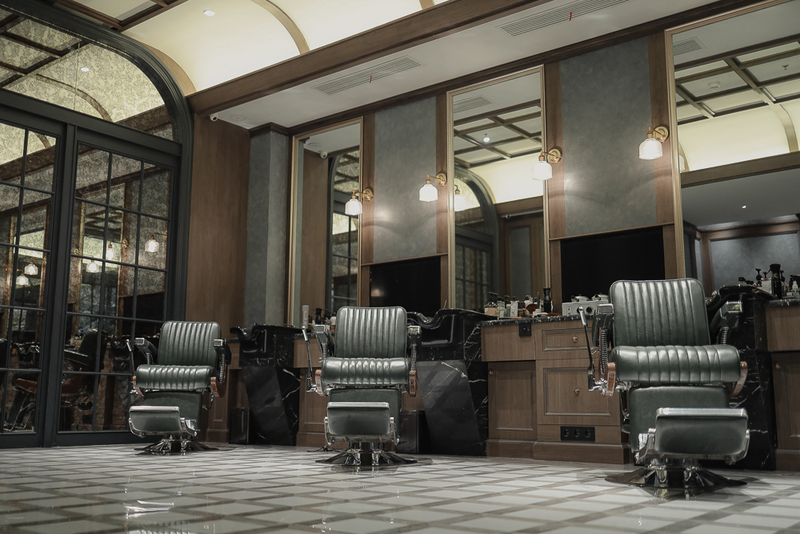 Black Fox came to fruition through the simple concept of providing premium, luxurious services to the men of today. Their barbers are qualified to provide the most authentic, articulate services and present customers with an experience like no other, using some of the world's top-of-the-line products.
Although preserving the old-fashioned feel of entering a 1920s barber shop, Black Fox takes it a notch further with its quality chairs, amenities, and ambience. Black Fox is setting a new standard for barbershops in Indonesia – whether you come in for a clean shave, contemporary hairstyle, or indulge in a face wax and pedicure, everyone is assured a pre-and post-treatment experience that'll entice you back for more.
At Black Fox, they believe the time is here and the time is now.
Black Fox Barbers have two branches which are located in strategic areas in the Indonesian capital, Jakarta, which are:
        PIK Avenue

        Four Seasons Hotel
Visit the channels below to learn more about Black Fox Barbers:
Instagram: @blackfoxbarbers 
Facebook: Black Fox Barbers
Youtube: Black Fox Barbers
Price list and locations: mcsbfbarbers.crd.co
Marco's Chop Shop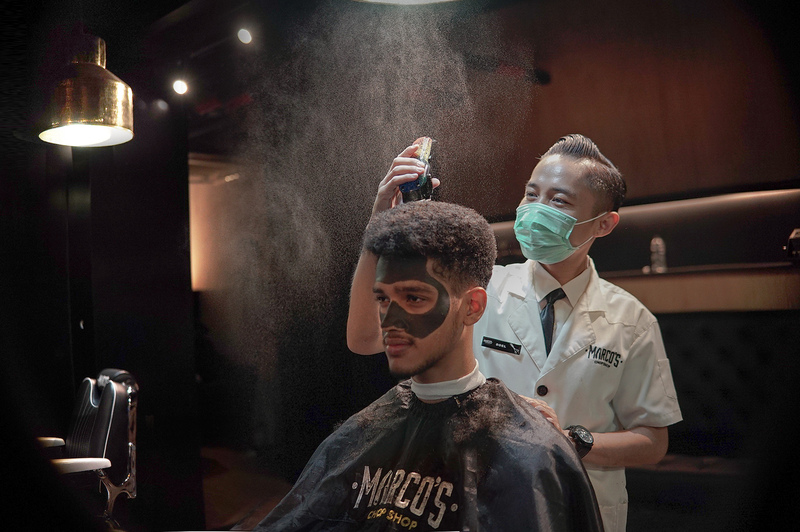 Marco's Chop Shop is redefining the barbershop experience. This premium barbershop based in Jakarta provides grooming services for gentlemen ranging from the best haircuts to a combination of other special services that guarantee long-term loyalty.
Marco's Chop Shop offers a one-stop shop for barbershop services aimed at gentlemen with a one-way system, where gentlemen who choose Marco's as a barbershop for a grooming investment can enjoy a variety of service experiences in one place by getting everything they need without the hassle of changing places. Services other than haircuts include shaving, charcoal masks, nose waxing, face scrubs, and plenty more.
Marco's Chop Shop services present premium quality without compromising in meeting the gentlemen's needs. With haircut services with quality delivery, Marco's wants to send forth each of their clients with the guidance, confidence, knowledge, tools, and inspiration they need to look their best with a five-star experience.
"It's More Than A Haircut", is the tagline of Marco's Chop Shop as a one-stop premium barbershop for gentlemen in Jakarta. Marco's Chop Shop has 11 branches, and each of the locations is strategically found in the Indonesian capital, Jakarta, which are:
        Grand Indonesia

        Plaza Senayan

        Mall of Indonesia

        Thamrin

        Puri Indah Mall

        Ashta District 8

        The Mansion Apartment

        Aeon Mall BSD

        Pondok Indah Plaza 6

        Colony 6 Kemang

        Emporium Pluit Mall
Visit the channels below to learn more about Marco's Chop Shop:
Website: www.marcoschopshop.com
Instagram: @marcoschopshop 
Facebook: Marcoschopshop
TikTok: Marcoschopshop
Youtube: Marco's Chopshop
Price list and locations: mcsbfbarbers.crd.co
Barberia at The Langham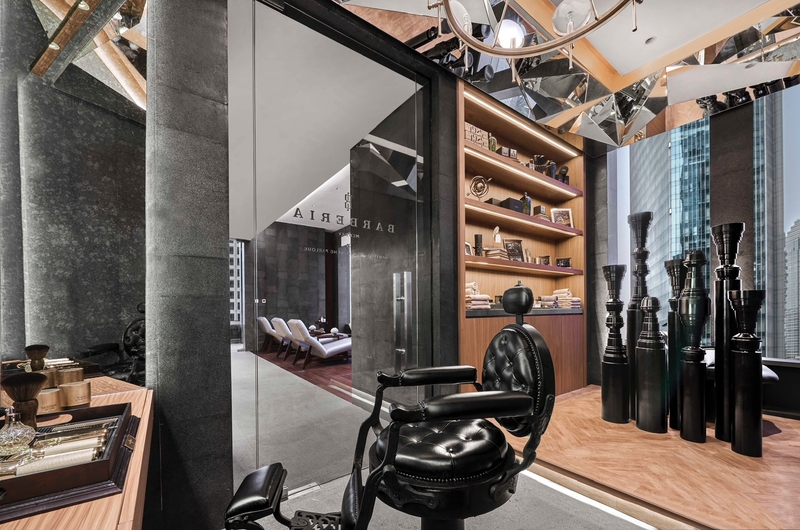 BARBERIA AT THE LANGHAM is luxury men's grooming that offers traditional shaving and hair services together with restorative grooming treatments for gentlemen. The atmosphere is warm, elevated and somewhat a reminiscent of a private gentleman's club wrapped in an ultra-modern. luxury backdrop. The modern with a touch of the past is the fundamental quality of the brand that we definitely want to emphasize. It delivers the highest standards of grooming experiences.
Book your appointment or reach out for general inquiries through WhatsApp at +62821 2522 2338.
Instagram: @barberia_id
Website: barberiaindonesia.com
Frank's Barbers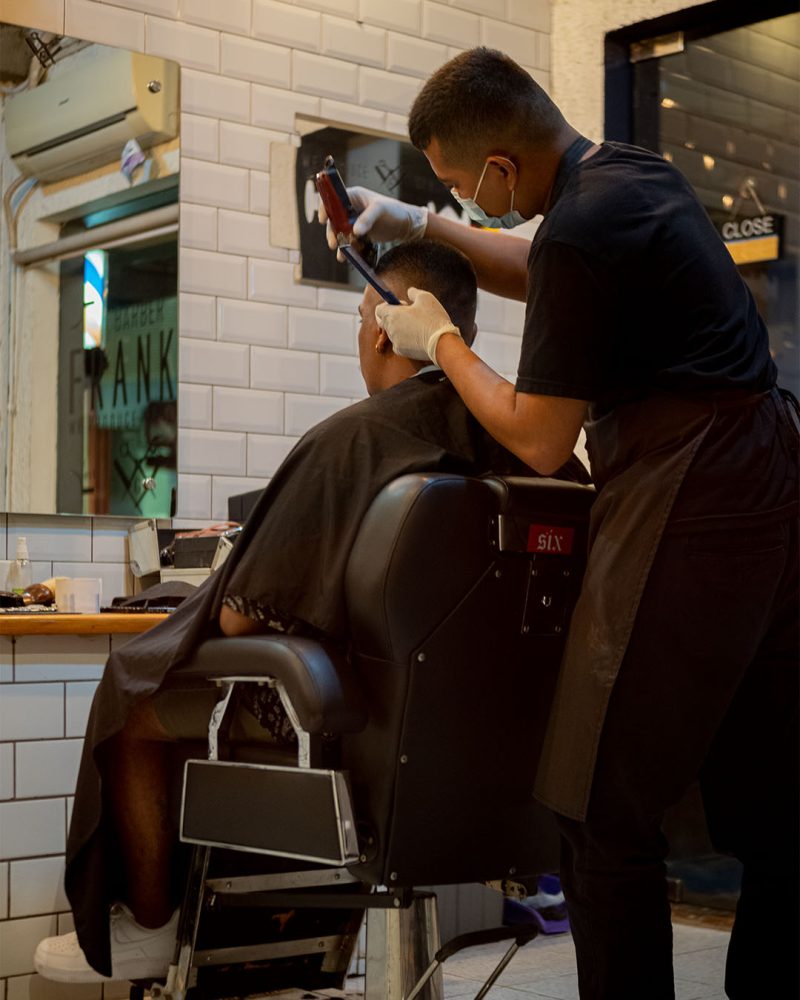 Frank's Barbers was one of the very first barbershops established in Kemang, South Jakarta. It specialises in gentlemen's hairstyles, shaving, fades, and trimming.
Whether it is a scheduled cut or a casual walk-in, you can count on their equally-qualified services. If you lack styling advice or ideas, their barbers will always help you finalise your decision. Both young men and senior gents will be attended with the same individual approach at Frank's Barbers.
Since 2014, they have been humbly delivering their patrons the art of the Indonesian barbershop culture, the so-called "pangkas-rambut", to the world. Their highly-skilled barbers use only the best in today's men's grooming tools and products, leaving you feeling clean and confident.
Frank's Barber is set to open a new branch sometime soon in 2023.
Please visit Frank's Barber at Jl. Kemang 1 no. 2B, South Jakarta. Follow Instagram @franksjkt  to stay connected and updated. 
Barberbox Senayan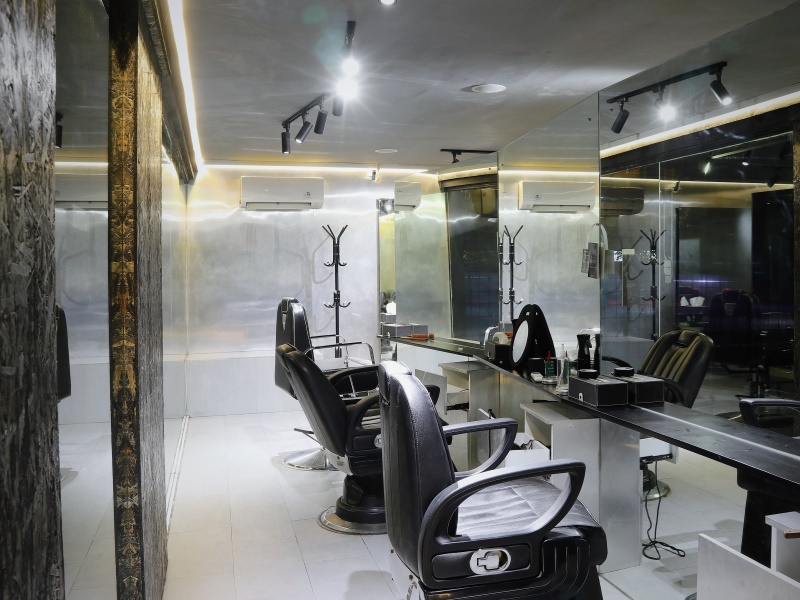 Barberbox Senayan is where a man turns into a gentleman. Located in a prime spot in South Jakarta; on the Hang Lekir main road, Barberbox Senayan offers a one-stop solution for a men's grooming day, from a haircut, shave, and massage to hair colouring. 
Consult with experienced and friendly hairdressers for a style that suits you best. It is only one cut away!
Location: Jl. Hang Lekir I No. 9 (right across BINUS International)
Contact WhatsApp at 081294395909, or follow Instagram @barberbox_senayan to get in touch. 
Dibawah Pohon Barbershop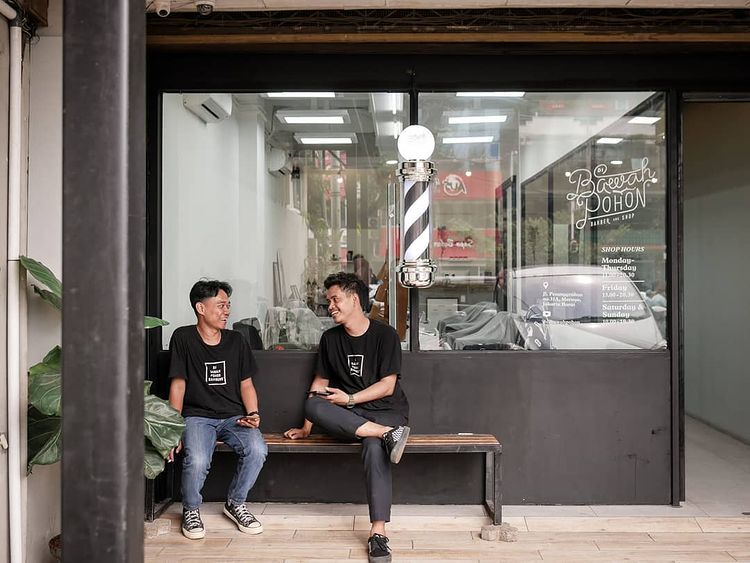 Located in Menteng behind Sarinah, in BSD City, and in Pesanggrahan, this trendy barbershop is owned by Musthofa Walker and is packed – offering every pampering needs men can imagine. Make sure to look out for pop-up sessions too!
Locations: Jl. H. Agus Salim No.60, Menteng, Central Jakarta; Ruko Bsd Sektor 1; Jl. Griya Loka Raya, BSD, South Tangerang; and Jl. Pesanggrahan No.35 A, South Jakarta.
Follow Instagram @dibawahpohon to stay updated. 
Gents Barber Jakarta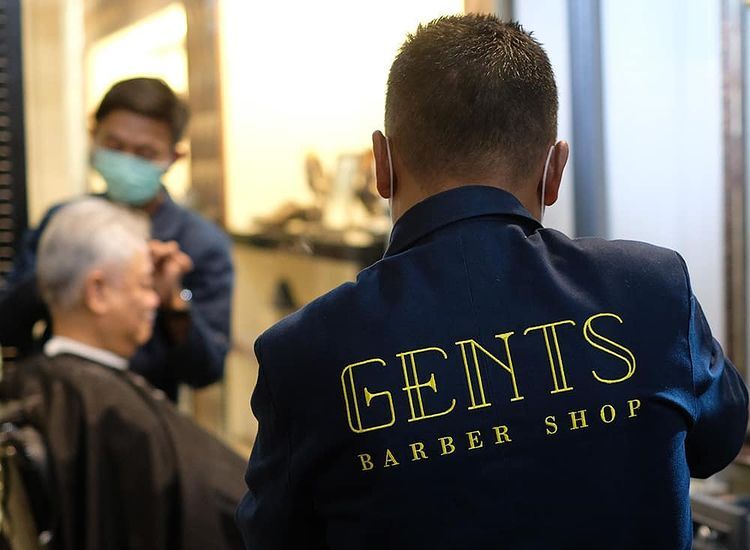 Are you looking for a serene ambience to get your hair done? Gents Barber has adapted the idea of the masculine-glamour interior with its clean lines, dark wood floor, and a vintage barber chair.
Location: Galeries Lafayette, Level 3, Pacific Place, South Jakarta.
Follow Instagram @gentsbarberjkt to stay updated.