Makbul Mubarak, a film director and lecturer at Multimedia Nusantara University, shares his perspective on Indonesia's golden ages in film and relays five Indonesian classic films that deserve an expatriate's time and attention.
Makbul Mubarak began his journey in Indonesia's film industry by getting involved in a film screening community in 2008. Many Indonesian filmmakers emerged out of these film communities and continue to this day. Mubarak took an interest because he considered it to be a medium to make new friends and network. Once he graduated from Yogyakarta, he obtained a Masters in Film Studies in South Korea. He also served as an editor at Cinema Poetica, an Indonesian online publication about the film.
Mubarak observes that there are at least three noteworthy periods in Indonesian cinema. The first was in the 1920s—via the Wong brothers—when Indonesia was still known as the Dutch East Indies. These three brothers served as directors and cameramen and were prolific in their filmmaking after a few flops in the beginning of their career. "They made films that many people wanted [to see]," he explains. However, there are film historians that believe the Wong brothers didn't make Indonesian films because of their Chinese background. Mubarak adds the Wong brothers' storylines are mostly about Indonesian folklore, and the assertion that the films were anything but Indonesian is fabricated from racial prejudices.
The second period falls under the era of 1950s President Sukarno. An Indonesian-made film was considered a cultural relic during that era. This period became a reflection on Indonesia's identity as a new state. The question of what it meant to be an Indonesian often arose, and film was one way in which this identity was codified. So even if the number of viewers were low during this period, it did not make for much concern.
Mubarak believes in films that matter; their importance and relevance on Indonesian society despite release dates.
He believes that this society is facing the same problems over and over again. "If you look at Indonesia's film history or history of the society, actually, the problems are just revolving around the same things," says Mubarak. "The history of Indonesian cinema is an overtly political one," Mr Mubarak says. His films shed some light on topics like authority. "It is the issue that disturbs me personally."
Mubarak believes that Indonesian cinema experienced some dark times during President Suharto's leadership, during the New Order period. He points out that there were a lot of films that highlighted this issue in the 1970s. Films were used as a medium for propaganda and brainwashing under the government's Department of Information. "In the New Order, there was a cinema at every market," he tells Indonesia Expat. "The films [that were screened] were propaganda. The narratives had to be approved by the government."
Nowadays, cinema goes hand in hand with the current digital era. Mubarak cites Laskar Pelangi (The Rainbow Troops)—the highest-grossing film in Indonesian box office history—as the singular film that marks this period. Diversity in content is also part of the films being produced today. Filmmakers in other Indonesian cities such as Pontianak, Singkawang, and Palu are creating pieces relevant to their regions.
Makbul Mubarak recommends the following five Indonesian films:
Drakula Mantu (Benyamin Kontra Drakula)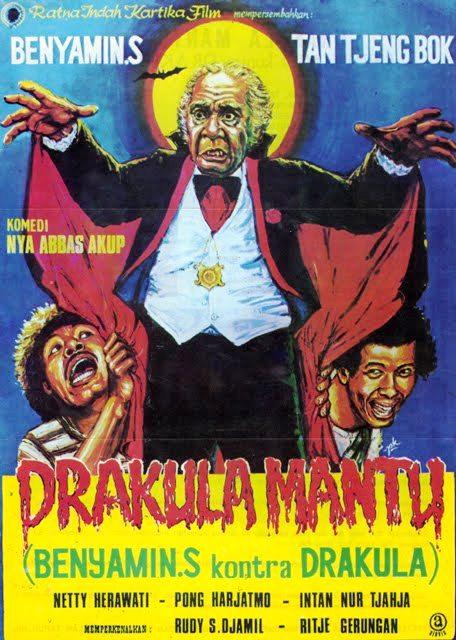 Directed by the late Nya Abbas Akup—dubbed "the Father of Indonesian Comedy"—Drakula Mantu is a satire about the dark side of the New Order regime. Although the film criticized the regime, the government never banned it. It tells a story about a man named Benyamin who wants to repair an old house due to pressing economic issues. He has no idea that it is a haunted house where ghosts are waiting for Dracula and his son to marry one of the ghosts' descendants. Drakula Mantu was released in 1974.
Tiga Doa Tiga Cinta
Translated as "Three Prayers Three Love" in English, this 2008 film deals with the complexity of religious life. It revolves around a santri, a student at an Islamic school, who falls in love with a dangdut singer. Dian Sastrowardoyo and Nicholas Saputra, two renowned Indonesian actors, starred in this movie.
Negeri di Bawah Kabut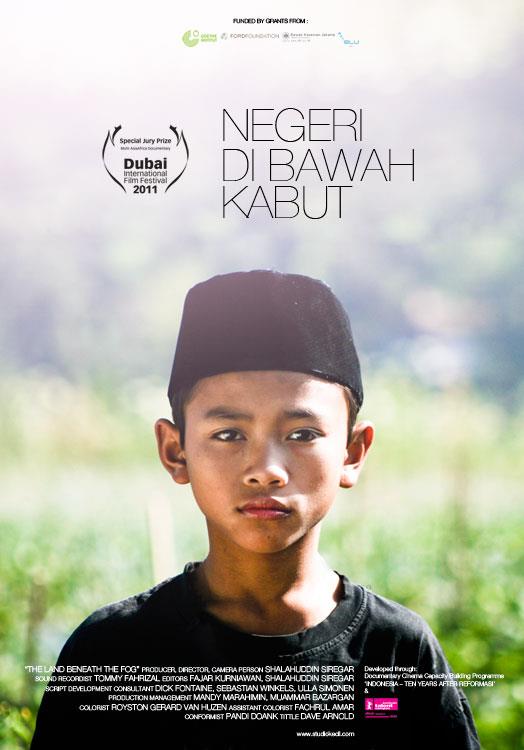 Known as "The Land Beneath the Fog" in English, this documentary is an observation on two farming families at the slope of Mount Merbabu in Central Java. Traditionally, these farmers relied on the Javanese calendar for their craft. Unfortunately, the calendar has since become inaccurate because of global warming. Mubarak finds the message interesting in that it claims Indonesia as an agrarian society when it has historically been a maritime one.
Lewat Djam Malam
Released in 1954, Mubarak believes Lewat Djam Malam is a movie that still matters in modern society. This noir film depicts the story of a former Indonesian soldier who fought in the war against the Dutch. Once Indonesia becomes independent, the soldier returns to his hometown and struggles to find a job. The soldier considers himself a hero, but independence doesn't actually make his life better.
Istirahatlah Kata-kata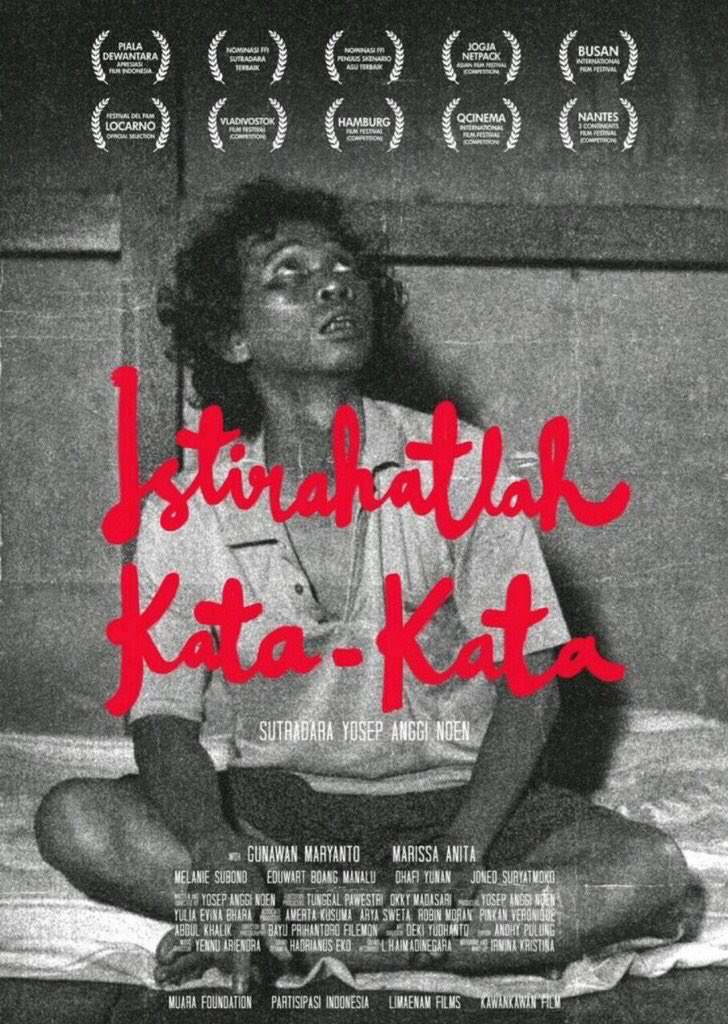 The 2016 film focuses on the story of Wiji Thukul, an Indonesian poet and activist, who disappeared under Suharto's presidency who has never been found.
Where to watch: Sinematek Indonesia. Located in Kuningan, this non-profit institution has at least 600 Indonesian films and 50 documentaries. Sinematek Indonesia has computer booths so people may watch films on the spot. Booking is highly recommended. Call 021 526 8455 to reserve one of the computers and to check if a particular film title is available or not. The institution is run independently.