Japanese restaurants can be found all over the place in the capital and other big cities in Indonesia. Many local news stories feature Japanese restaurants in their top picks for good eats, city to city.
However, in terms of quality and authenticity, it's still considered difficult to find truly genuine Japanese restaurants that serve exceptional sushi rolls and sashimi.
One reason for this is that most local Japanese restaurants have modified their styles to fit Indonesian taste buds. Another possible reason is that the restaurant is not actually a real Japanese brand, but instead an Indonesian-owned chain.
For expats who long to experience the authentic taste of real Japanese cuisine, here are eight great places where you can find the real deal when it comes to Japanese food in Jakarta and Bali.
Kaihomaru
Kaihomaru is a well known Japanese restaurants at Citywalk Sudirman in Central Jakarta and Melawai in South Jakarta. In addition to hiring Japanese chefs exclusively, Kaihomaru also decorates its interior to make customers feel as if they have been transported straight to Japan.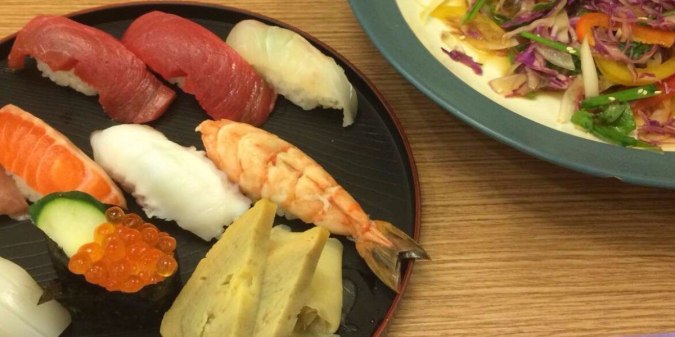 This restaurant serves old-school sushi rolls along with an extensive selection of fresh sashimi. Additionally, according to several reviews, Kaihomaru serves generous portions compared to other local Japanese restaurants. You may expect to spend Rp.800,000 (US$60) for two people at this place. You'll pay an additional Rp.30,000 to Rp.50,000 (US$2.25 to US$3.75) for a small bottle of beer, while sake may cost around Rp.298,000 (US$22).
Goemon
Due to its strategic location on the third floor of Kyoei Prince Tower on Sudirman, Goemon is sometimes referred to as one of the top restaurants for local and Japanese workers in the nearby area. During the week, in the late afternoon and evening, this restaurant is often filled with Japanese folks who work in the building – a testament to the venue's authenticity.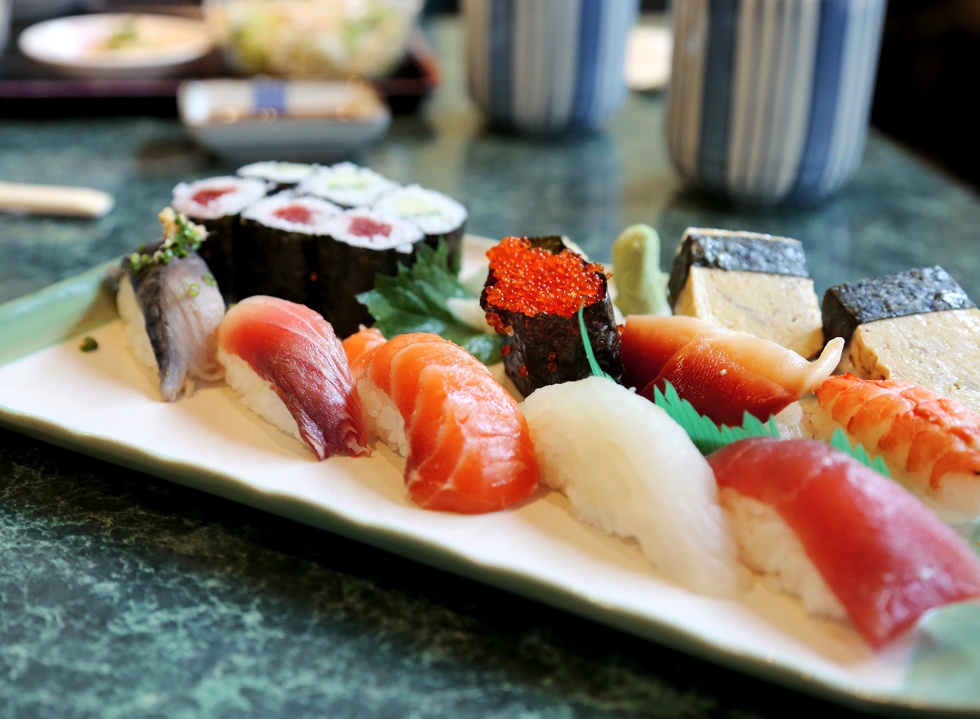 The decorations look old and vintage, but they are also one of the highlights of Goemon. The more senior wait staff may also impress you with their traditional Japanese mannerisms, taught meticulously by the management.
The recommended sushi selection in this restaurant is none other than its freshly served Salmon Sushi and California Maki. Meal prices clock in on average between Rp.300,000 and Rp.350,000 (US$22 to US$26) for two people.
OKU 
Hotel Indonesia by Kempinski has one of the best Japanese restaurants in town. This premium Japanese restaurant is led by famous chef Kazumasa Yazawa and may be a little more expensive compared to other fine dining Japanese establishments in Jakarta.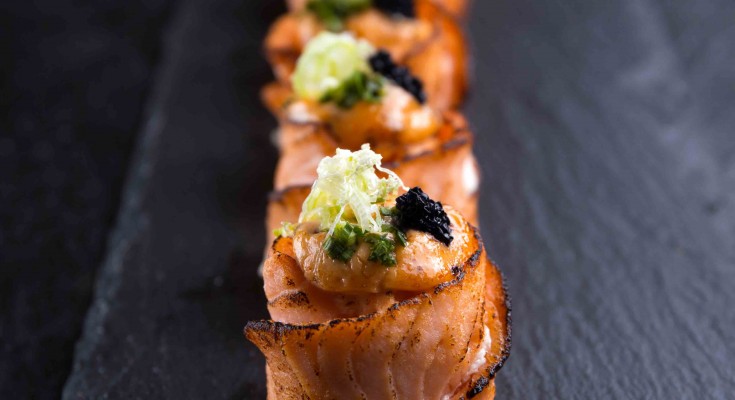 For those who love simplicity and modernism, you might want to give OKU a try. This restaurant is decorated with a modern interior. It has a relaxing atmosphere and earthy furniture that makes the place feel serene and elegant.
The recommended fare at this authentic Japanese restaurant is the Oku Aburi Salmon Roll, Spicy Tuna Roll and Hotate (the Japanese word for scallops). Plan to spend up to Rp.450,000 (US$33.78) per person excluding service tax at this spot. It's a bit expensive, but hopefully, you'll know where your money is going.
Asuka
Another authentic Japanese restaurant located in one of the most prestigious hotels in Jakarta is Asuka. The venue is located in the J.W. Marriott Hotel on Jalan Mega Kuningan, South Jakarta.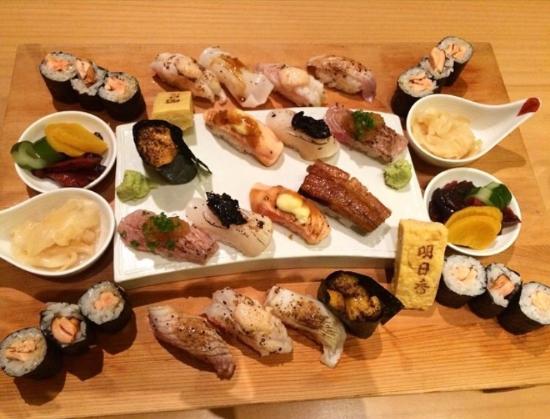 The greatest thing about this restaurant is that 90 percent of its ingredients are imported from the one and only Tsukiji and Fukuoka Fish Market in Japan. Many claim that Asuka has the best sushi and sashimi in Jakarta,
Similar to OKU, Asuka is also inviting with its relaxing yet minimalist interior design combined with several VIP rooms decorated with Tatami. When ordering a full course meal, you may expect to pay at least Rp.300,000 (US$22) per person.
Sake+
For those who are looking for a great Japanese spot for a family gathering, you may want to consider Sake+. The restaurant is located on Jalan Senopati in South Jakarta near Anomali Coffee and Colette and Lola.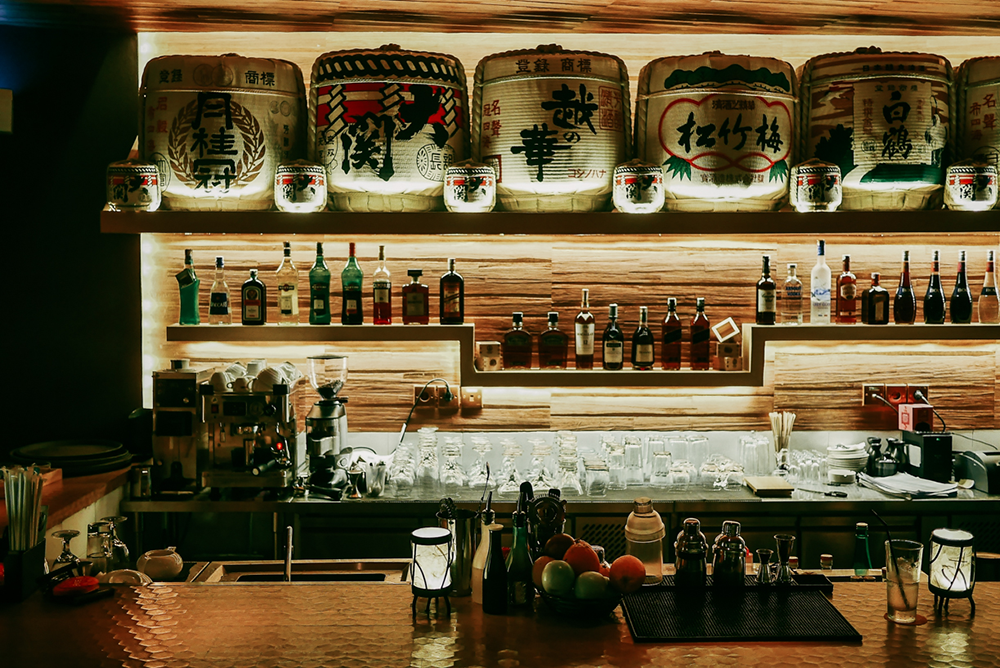 Aside from the wide range of sushi, this place also has one of the largest sake selections in the country. According to the reviews, Sake+ has the most complete list of authentic sake and several types that can't be found elsewhere in Indonesia.
At this place, you may expect to spend around Rp.200,000 (US$15) for two people. The price may be considered more affordable compared to other restaurants on this list.
Kajin 
Kajin is a small Japanese restaurant located in Seminyak, Bali. Rather than using sushi machines or conveyor belts to serve its customers, Kajin chose the design of a proper sushi bar, where customers can be served directly by the chefs.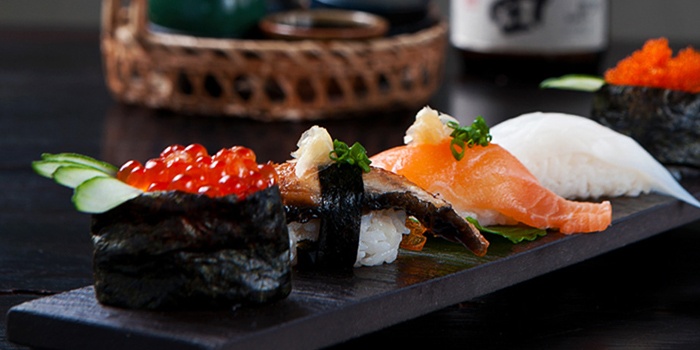 At Kajin, you'll be greeted with contemporary decorations along with eye-catching lights above the sushi bar, which is an inviting touch to the ambiance.
With approximately Rp.200,000 (US$15) in your pocket, you may enjoy fine Japanese delicacies on the "Island of the Gods."
Nishiazabu Imadoki
Located in the Watermark hotel in Jimbaran, Bali, Nishiazabu Imadoki is an original Japanese restaurant that caught the attention of locals and tourists alike. Led by Japanese chef Sonoda, this restaurant offers a truly authentic taste of Japan. The fine dining restaurant is also famous for the way it artistically presents its dishes.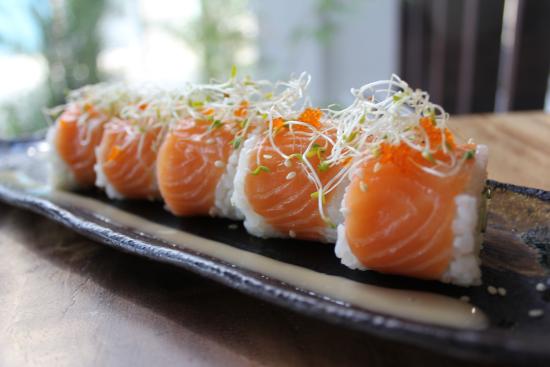 Some say that Nishiazabu Imadoki is arguably the best and most authentic Japanese restaurant on the island. Tourists often stumble upon this place accidentally. To locals, the restaurant is seen as a hidden gem in Bali.
Although located in a hotel, Nishiazabu Imadoki is affordable, with price range of Rp.300,000 to Rp.400,000 (US$22 to US$30) for two people.
Ryoshi
Ryoshi was one of the first Japanese restaurants to ever be established in Bali. Today, it has five restaurant locations, with the busiest one located on Jalan Kartika in South Kuta.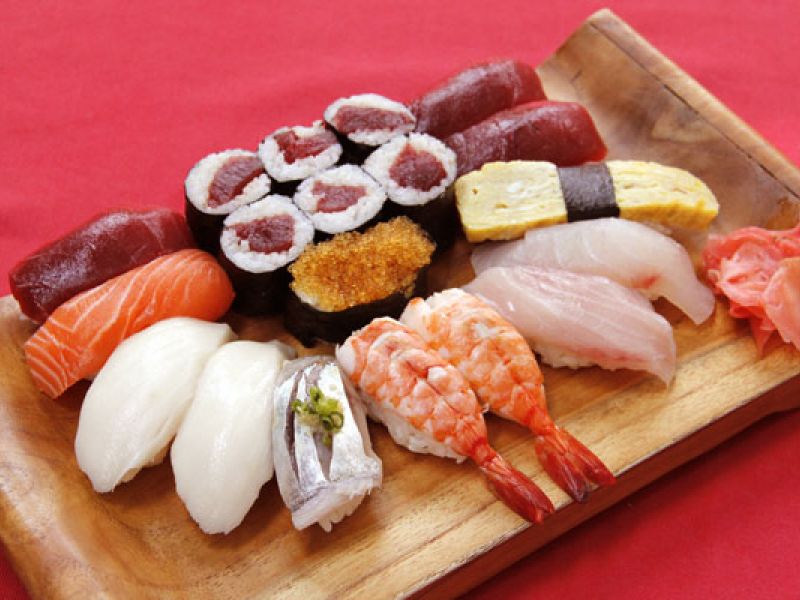 In this place, you may enjoy a variety of fresh sushi and sashimi with live jazz music in the background. The venue itself is cozy and comfortable with dim lighting and warm wood furniture. For those looking for affordable yet authentic sushi, Ryoshi is likely a good spot to consider. You can expect to spend around Rp.300,000 (US$22) for two people and Rp.45,000 (US$3.38) for a pint of beer.