Skrillex returned to Jakarta with a stellar setlist after a long-awaited four years of not raving with his fans in Indonesia on Wednesday, 25th January 2023 at Dragonfly Club, Jakarta.
It might've been a weeknight, but music enthusiasts sprawled into Dragonfly, a world-renowned nightclub under Ismaya Group that never ceases to fail with throwing spectacular parties. Dragonfly's in-house DJ Joyo set the opening mood along with MC drwe as everyone present chatted and enjoyed the club's refreshing takes on Negronis, beers, and more. The night was still young. DJ Devarra took his turn spinning house music tunes – the crowd was heated up as they diverted to the dancefloor, awaiting the man of the night, Skrillex.
DJ Devarra played his last tune, a remix of a hip-hop classic by Jay-Z and Kanye West, by around midnight. Dragonfly's lights shut off and MC drwe exclaimed: "Are you ready for Skrillex?" The crowd whooped nonstop.
Everyone was rambling to get a glimpse of Skrillex with their bare eyes or through the lenses of their smartphones. It was a pumping, surreal moment for his fans to party together with this music legend. "I know how excited you all are – let's rave tonight!" as top global DJ Skrillex passionately called out whilst spinning his opening track. His energy prompted the crowd to roar with his chart-topping and heart-pounding EDM beats.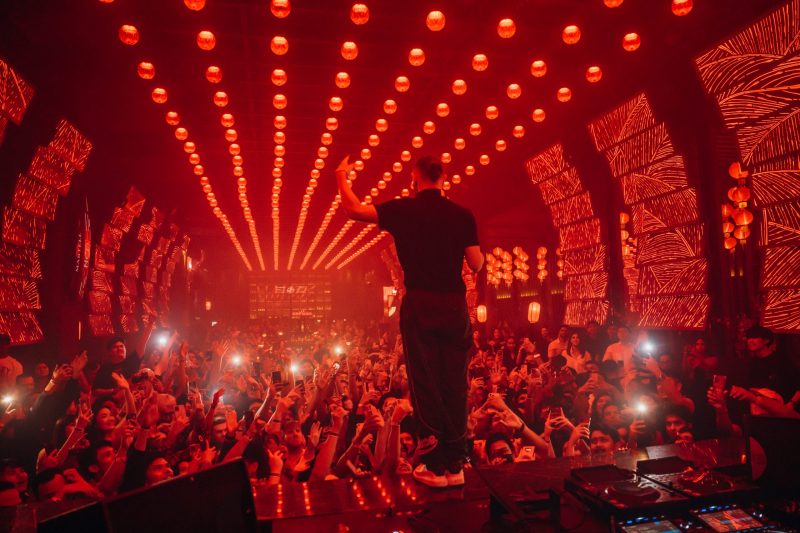 "The energy last night at Dragonfly was amazing, having Skrillex here in Jakarta after we have been waiting for four long years felt surreal. It's definitely a show to remember," recalled Talitha Gabrielle, Marketing Manager of Dragonfly, ISMAYA Group.
His performance was amplified by Dragonfly's unrivalled audio system and gleaming light lasers. Almost no one was prepared for what was about to come. Some speculated a Dog Blood-esque set, others speculated a house-heavy montage, or perhaps some riffs of his new releases that are arguably genre-less. Non-arguably, Skrillex never disappoints; he always performs a set that keeps everybody on their toes with gleeful surprises. From his iconic top remixes until his newly released track like "Rumble", the set itself was magical from the beginning to the end, a well-deserved homage to a crowd who had waited patiently for the legend's return. Even from the bar at the back, people couldn't stay still watching Skrillex from afar.
This legendary DJ's unforgettable return to Indonesia's dancefloor marks his second Southeast Asian performance in 2023. Skrillex has won eight Grammy Awards; more than any other electronic dance music artist has accomplished. He has collaborated with world-renowned artists such as Diplo and Boys Noize, to name a few.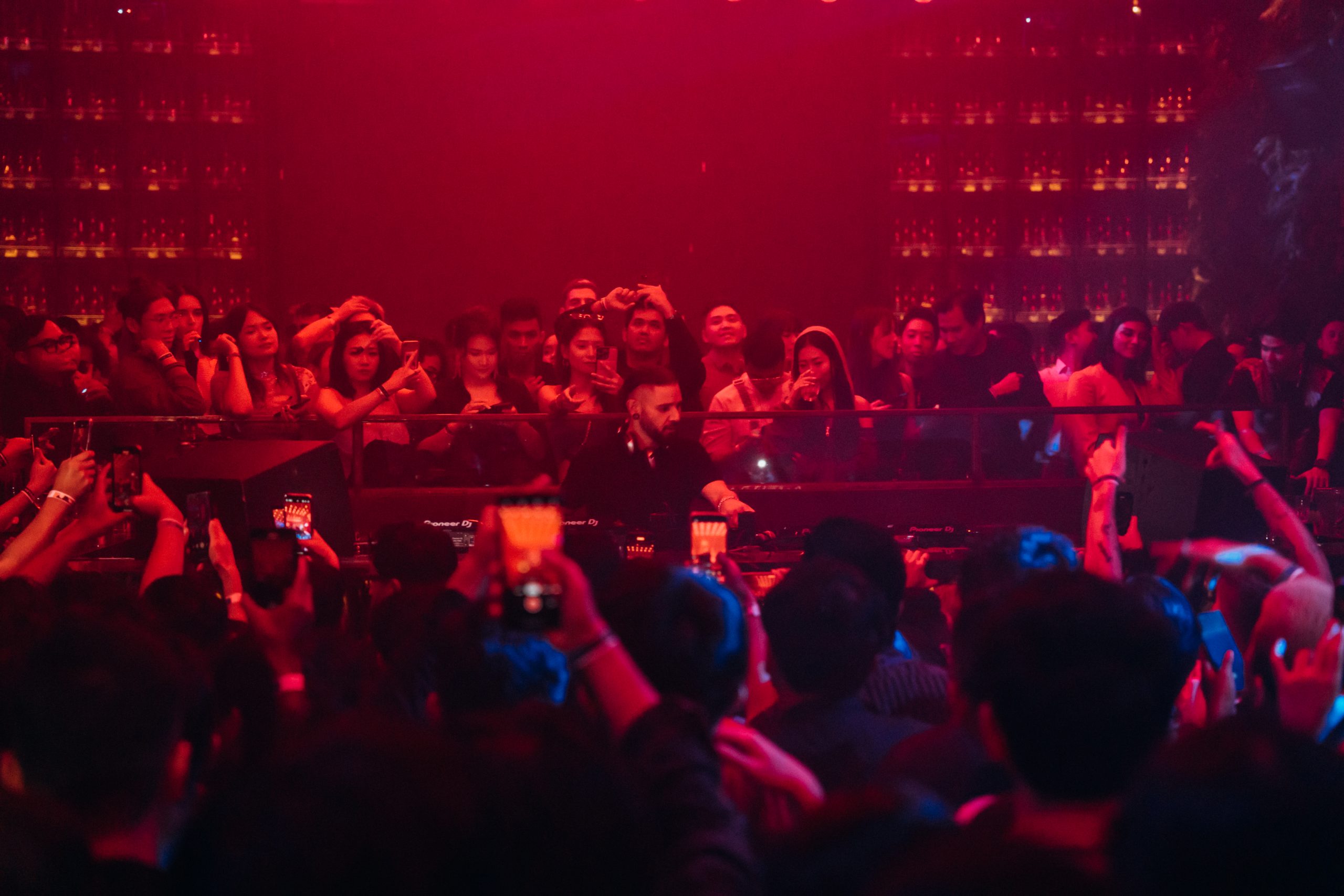 "We are on a mission to acquaint and reinforce Dragonfly as the ultimate luxury nightlife destination by presenting a stellar line-up with legendary International DJs to create an unforgettable experience for our valued guests and Jakarta's partygoers. Not only that, but to strengthen the visibility of our brand, we are constantly making creative approaches to all our thematic party events. A great theme will inspire guests, it also adds 'Instagrammable' moments while they're having a good time with loved ones! Opening with the prominent MC drwe and a range of well-known local DJs, we will ensure that guests always have a complete and spectacular experience here at Dragonfly."
As Jakarta's hottest spot since 2004, Dragonfly is highly regarded as the best nightclub in Jakarta, constantly presenting guests with extraordinary local and international acts. It is the go-to spot for Jakarta's party people. With its cutting-edge sound system, spacious dance floor and stellar lighting, Dragonfly has been awarded as The Best Nightlife Venue and Top 100 Clubs in the world by mondo*dr Awards, DJ Mag, and many more.