Batam Island, Indonesia isn't merely a triangular crossroad for trade between Indonesia, Malaysia, and Singapore.
Batam Island is also famed for its tropical rejuvenation essence. Traverse for 40 minutes on a ferry from Singapore. Coming from Jakarta, a 1 hour 45 minutes flight will transport anyone far away from the bustling city life. 
It's not surprising that Batam has rapidly become a favoured weekend getaway. Opus Bay, the first fully integrated township in Indonesia, is located next to Waterfront Ferry Terminal. Singapore's renowned real estate developer, Tuan Sing Holdings, is behind the development of Opus Bay.
Where Your Finest Dreams Become Reality
Opus Bay offers an array of properties that suit each person's definition of a dream vacation home. The residences came to life thanks to a group of world-renowned partners collaborating together with their unparalleled expertise; Kohn Pedersen Fox, RT+Q, ONG&ONG, and P+A designed from the masterplan, residential to the ferry terminal that complies with the area and its concept on an exceptional note.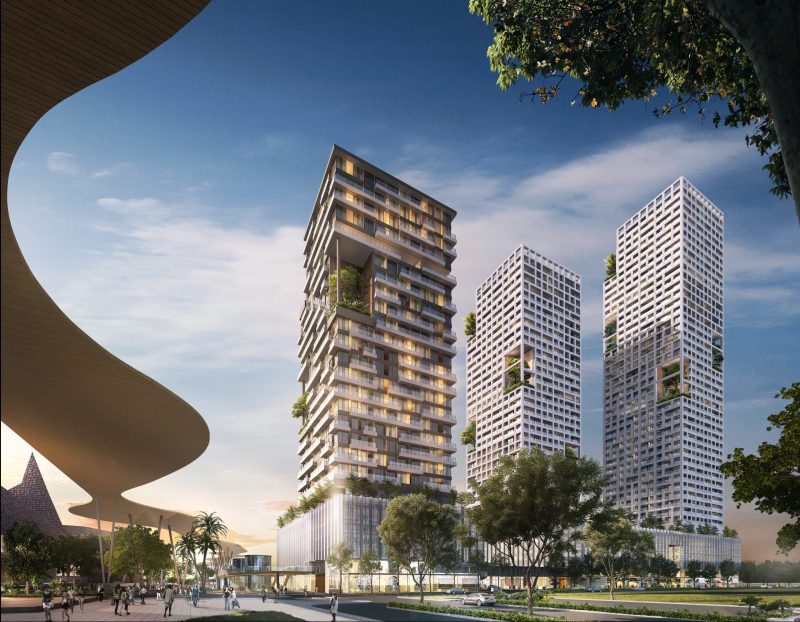 Meticulously looking after every detail is wholly assured because Tuan Sing's devoted hospitality and property management team is in charge. Therefore, the residences are idyllic for overseas buyers leaning toward a private escape at the same time an investment home, with minimal management.
From studio to three-bedroom apartment units, couples or small families are reeled into catching their treasure. Sense peace and stillness within one of Opus Bay's extraordinary resort villas. The villas offer private pools amongst luscious tropical nature and fresh air, which exudes genuine cultivated beauty at an urban resort. Families and friends requiring vast space to recharge can opt for three- to six-bedroom villas, with sizes ranging from 257 sqm to 595 sqm.
Luxury doesn't have to be a burdensome lump of price. The studios start from SG$85,000 onwards, with options for one-, two-, and three-bedroom units available. As for the villas, which come in three to six bedrooms with sizes ranging from 257 sqm to 595 sqm, each starts from SG$380,000 onwards.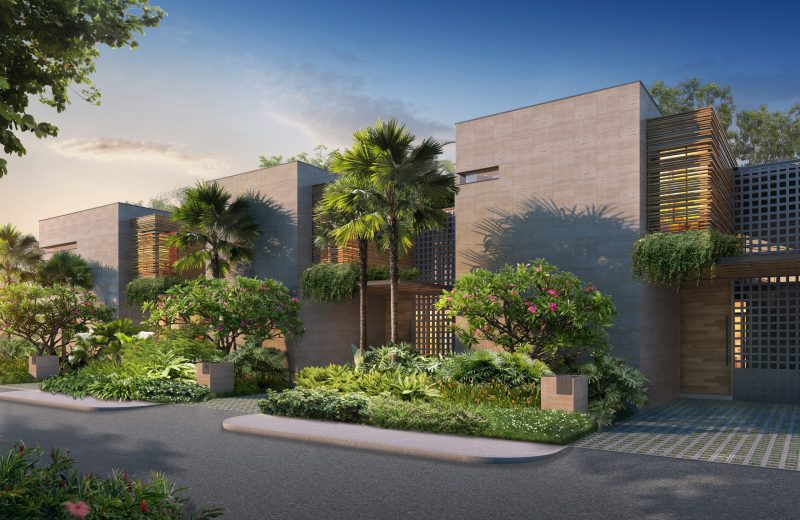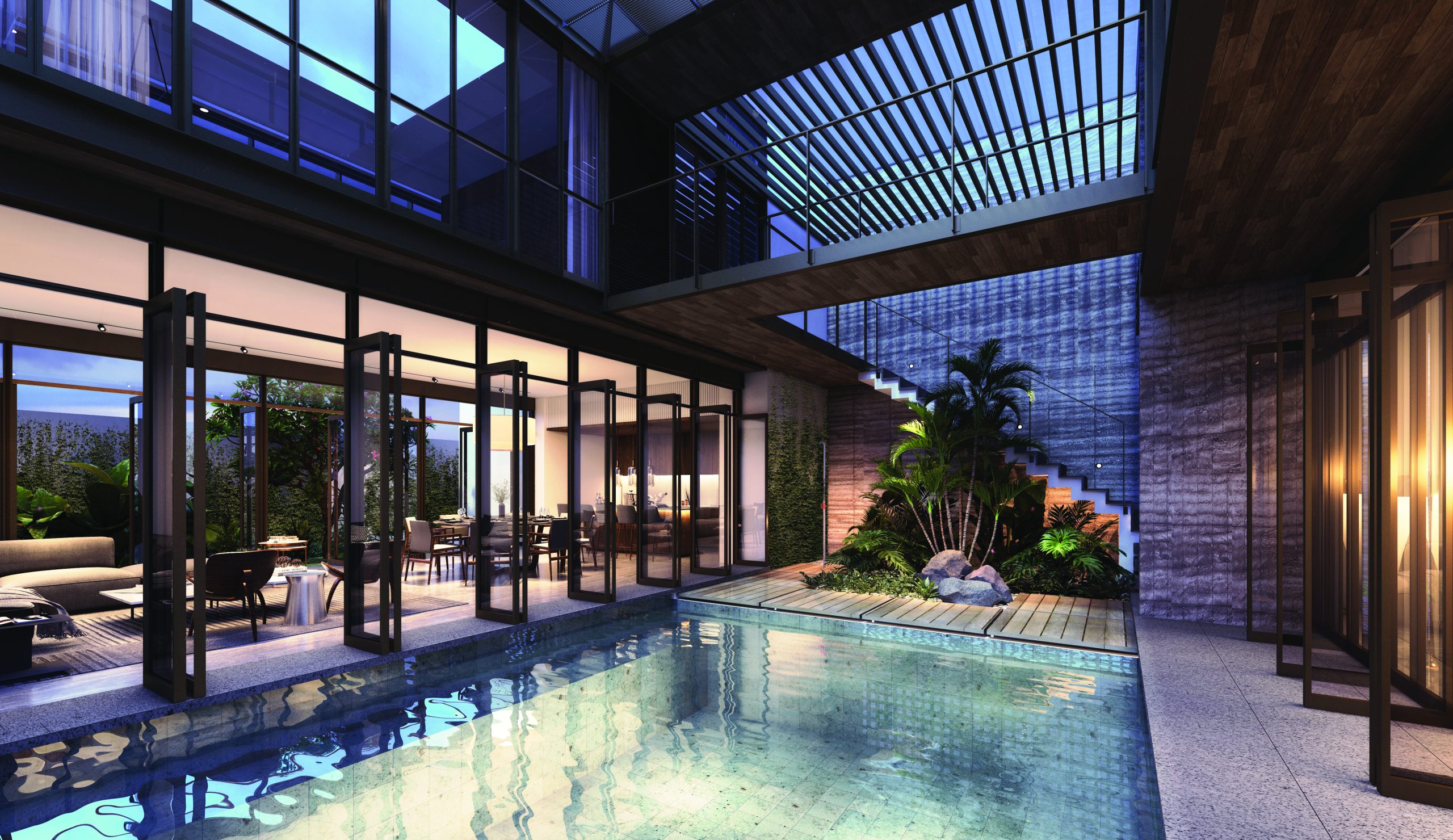 Batam, Indonesia's Up-and-Coming Trading and Travel Hub
Experience full-on flawless, personalised services as soon as you arrive in Batam. Opus Bay spoils its residents considering the zestful spaces standing tall, featuring a vast variety of businesses, shops, and restaurants within the area. 
The Indonesian government announced that the second home visa policy was officially issued on 25th October 2022. The Directorate General of Immigration at the Law and Human Rights Ministry explained the second home visa is "a type of visa that can be chosen by foreigners who wish to live in Indonesia for five or 10 years and not work. This policy aims to make it easier for international elites or world investors who wish to observe business potential and arrange investment permits to be developed in Indonesia." In other words, foreigners using this visa can stay and carry out various non-work activities such as investment, tourism, and more. 
Applicants need a valid passport, a recent colour photograph, a curriculum vitae, and to deposit Rp2 billion in a local bank account. This sum is expected to be under an account owned by the foreigner as an immigration guarantee and must be held with a state-owned bank, such as BNI, BRI, Mandiri, or BTPN. The foreigner must open their own account and cannot withdraw the funds until their residence permit expires. As a substitute, they can also attach a luxury property ownership certificate, written by immigration on their official website.
Regardless of your background, Opus Bay makes an exemplary world-class destination to live, work, and play. The Indonesian government continues to boost the island's tourism sector by increasing infrastructure developments to improve the island's growth and support foreign investment. Batam is Indonesia's third busiest entry port, positioned along the Malacca Strait shipping route. Expansion plans or operational responsibilities of Singaporean companies can benefit from Batam's free trade zone eligibility as well.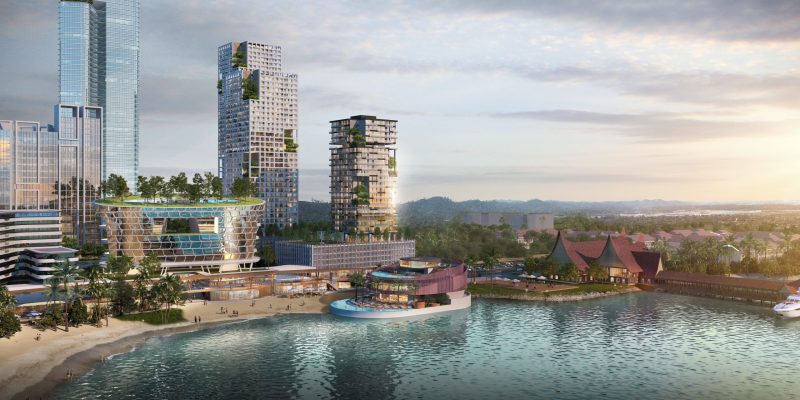 According to Statistics Indonesia, foreign tourists visiting Batam since the island reopened in January 2022 have significantly increased from 240 to 77,981 per September 2022. The Jakarta Post has reported that over 50 percent of international tourists were from Singapore, thenceforth Malaysia. 
The close proximity between this fully integrated township and the mainland allows Opus Bay to be a prospective area that stimulates convenience, coherent living, and unforgettable experiences for its residents.
Interested in exploring the potential for an investment property, holiday getaway or even a full-time home at Opus Bay? Arrange a personalised tour with the developer to learn and explore further on Opus Bay now.
Visit the marketing gallery at Jl. KH Ahmad Dahlan – Waterfront City Marina, Batam or Rukan Beach Boulevard B/57, Pantai Indah Kapuk Jakarta that's open daily from 10:00AM to 5:00PM (by appointment only). To arrange an appointment, email [email protected] or call +62 811 7070 555.