For this month's article, we are privileged to have David Nesbit as guest author. David is a (semi) retired JIFL player, teacher and (wannabe) writer (ie published novelist).
Described by those in the know as 'the place where knarled old expats go to die' the Jakarta International Football League (JIFL) has been in existence for more than twenty-five years now.
Rather than showing any signs of slowing down or running out of steam, the Mc Gettigan's JIFL continues to go from strength to strength. Indeed, the current season has been one of particularly high quality and with just half a dozen or so games left to play three sides are left fighting it out for the title.
Cast amongst the expatriate community of Jakarta, the Jakarta International Football League consists of approximately a dozen or so sides. Some of the teams are based on nationality, (Vikings, Japan, German Plus and Azzurri – Italian -natch) while others are more cosmopolitan with their make-up being drawn from a mash of nations.
Formed way back in 1989, the JIFL provides an outlet for those expatriates who have decided to make Indonesia their home yet still require their regular fix of football. Founder members Knudde, Korea, Russia, and France have all taken an early bath with only Jakarta Vikings, Japan, JIS and German Plus remaining on the field
The rules are the same as football played around the globe with the exception of rolling substitutes being allowed. Indonesian players are allowed to play for each side but are restricted in number. Each side may field one outfield player of Indonesian stock at any time in addition to having a local goalkeeper, but all other players must be bonafide expatriates.
Twice champions of the JIFL in its early years, Jakarta Vikings spent much of the next two decades in mid-table obscurity before back-to-back titles in 2016 and 2017.
With a blend of youth and experience, Vikings' current regular playing squad boasts players aged between 16 and 60!
Another long-running side Nomads FC take their name from the fact that over their thirteen-year existence they have had a number of names. They have been known as D's Place FC and De Hoi FC in sponsorship deals, and are currently chasing their first ever league title, sitting in the third spot in the table with five games to play as we write.
Nomads are this year hoping to go one better than their best-ever finish of runners-up in the 2006-07 season.
Also competing for the title this season is newcomers, Global Expats. As the name suggests, the team is drawn up with players from a myriad of nationalities.
A new team elected to the league for the 2018-19, a number of Global Expats players have experience of being in title-winning squads in previous seasons. The now-defunct Latinos side, which won a number of championships in the early years of this decade, contained many of the players who now don the Global colours.
Making up the trio of title-chasers this season is (JIFL founder member) Japan FC. A team made up exclusively of Japanese nationals
Playing home games in Sentul, Japan FC have this season morphed from being a 'hard-to-beat and well-organised' side into genuine title challengers. A fast-running and highly-disciplined side, Japan FC, like their two rivals for the title, are aiming for their first title.
So, with new side, Global and Japan FC and Nomads FC never having taken the title previously, whatever the outcome of the next few weeks' matches, there is sure to be a new name on the trophy.
Other sides that have been regulars in the JIFL include DOIT United, Lions FC, and Bugils FC. DOIT United and Bugils are so-named due to sponsorship deals with local business establishments,
Lions are the renamed Rovers FC, a team itself created as a second team from the once imperious and at least five times JIFL champions Wanderers (info provided courtesy of Wanders all-time top scorer at 199 goals – Johnny Harrington!)
DOIT United were league champions in 2008-09 after several years of near misses and cup successes, whilst Lions and Bugils are still awaiting their first title successes. Lions are currently enjoying a strong season and sit in the fourth spot in the table, while Bugils and DOIT are mid-table.
German Plus FC and Jakarta Intercultural School (JIS) are both thirty-year members of the JIFL.
JIS home is (naturally) the 4G pitch at their namesake school whilst German Plus FC play their home games on a compact pitch at the German Intercultural School in BSD, and such is the scarcity of space that home matches invariably end up either fifteen-goal thrillers or 1-1 draws.
Slightly newer teams in the league include Azzurri FC, an Italian expatriate side, and La Vera Spartans FC, a cosmopolitan team drawn up of experienced players from a variety of nations.
Both sides joined the league in 2016 and have enjoyed mixed fortunes since. Azzurri winning the Cup in 2018, while La Vera Spartans have found the going tough this season and currently prop up the league standings.
Completing the league's line-up are last season's league champions, Cameroon, and Molly Malone's FC. Although a relatively new team, joining the league in 2015, Cameroon FC has enjoyed both league and cup success, while Molly's joined the league in 2010 and are still to achieve honours.
The JIFL is a league which is taken seriously by its participants but is one which is (normally) competed for in the right spirit. Many of the players are long-term expats, and as such have played for a number of clubs within the league. Your author, for example, has played for no less than five different clubs.
While the majority of players to grace its field have been little more than enthusiastic amateurs, the league has seen its share of ex-professionals, the most famous of which was undoubtedly Jules Denis Onana, who played for Cameroon in the World Cups of 1990 and 1994.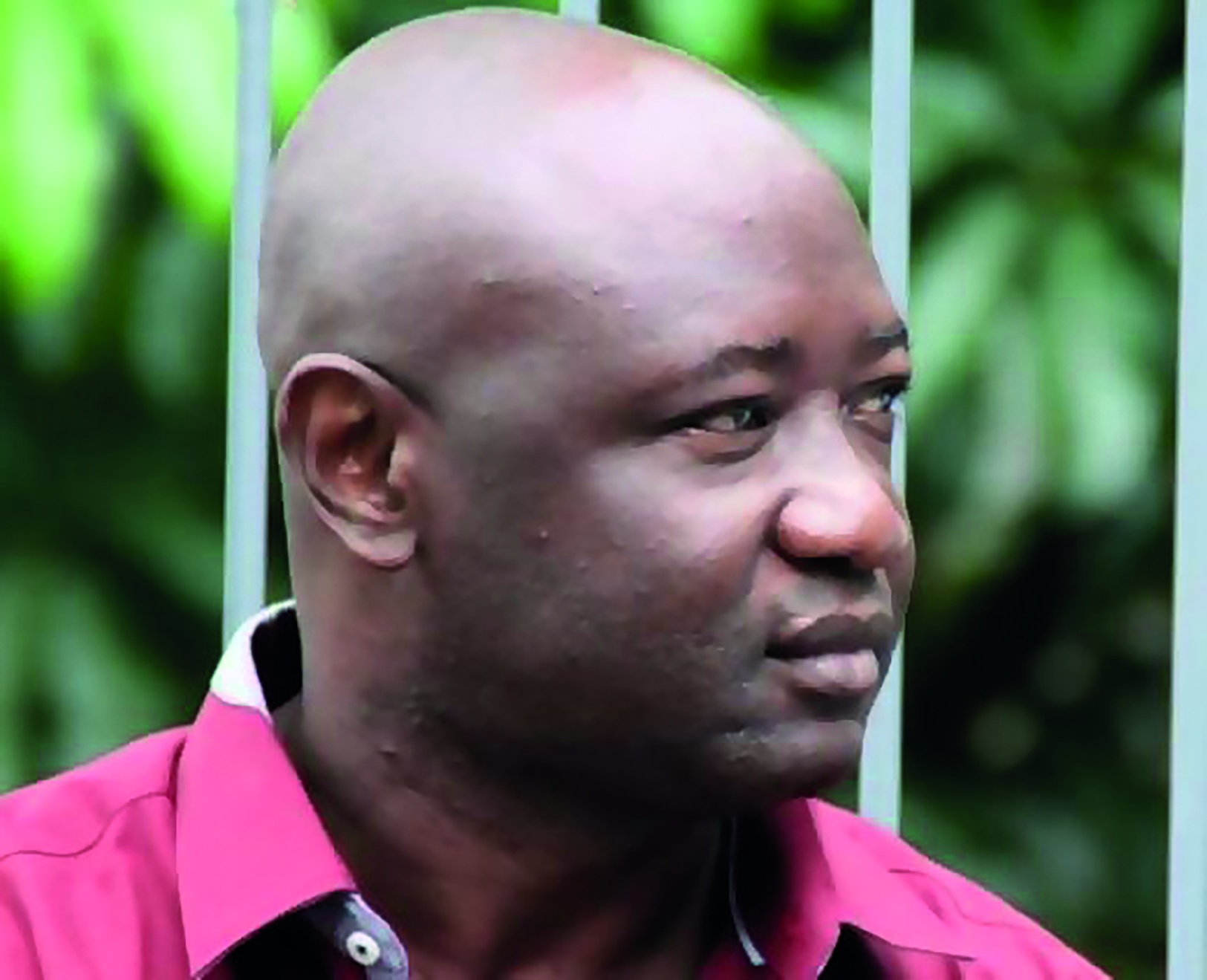 Other ex-professional players include; Jang Sunday, also from Cameroon, who appeared alongside Robert Song and Marc-Vivien Loe at the 1996 African Cup of Nations.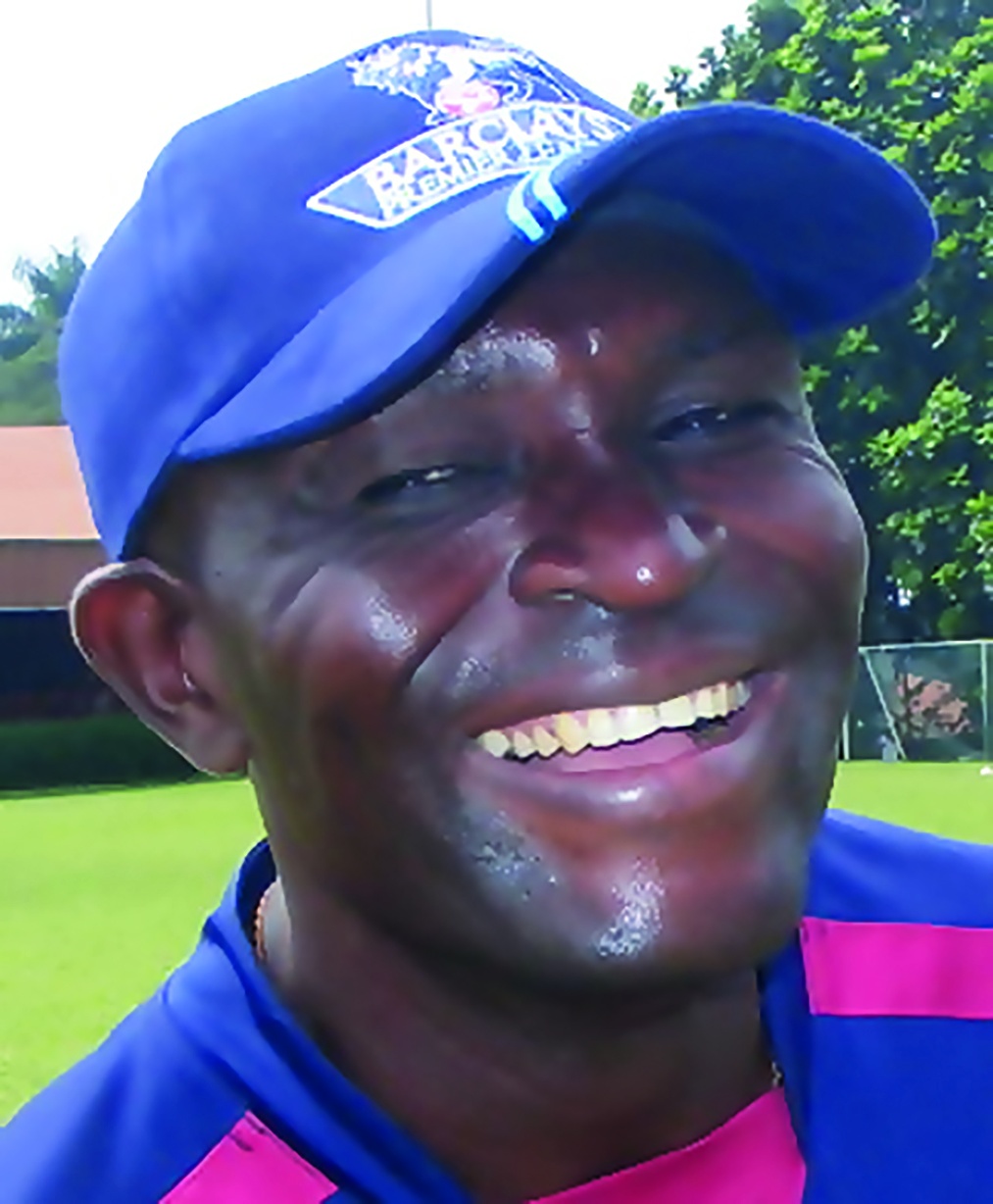 No article about JIFL ex-pro players history can exclude the force of nature that is Dale Mulholland, formerly of Seattle Sounders and Lokomotiv Moscow (yep).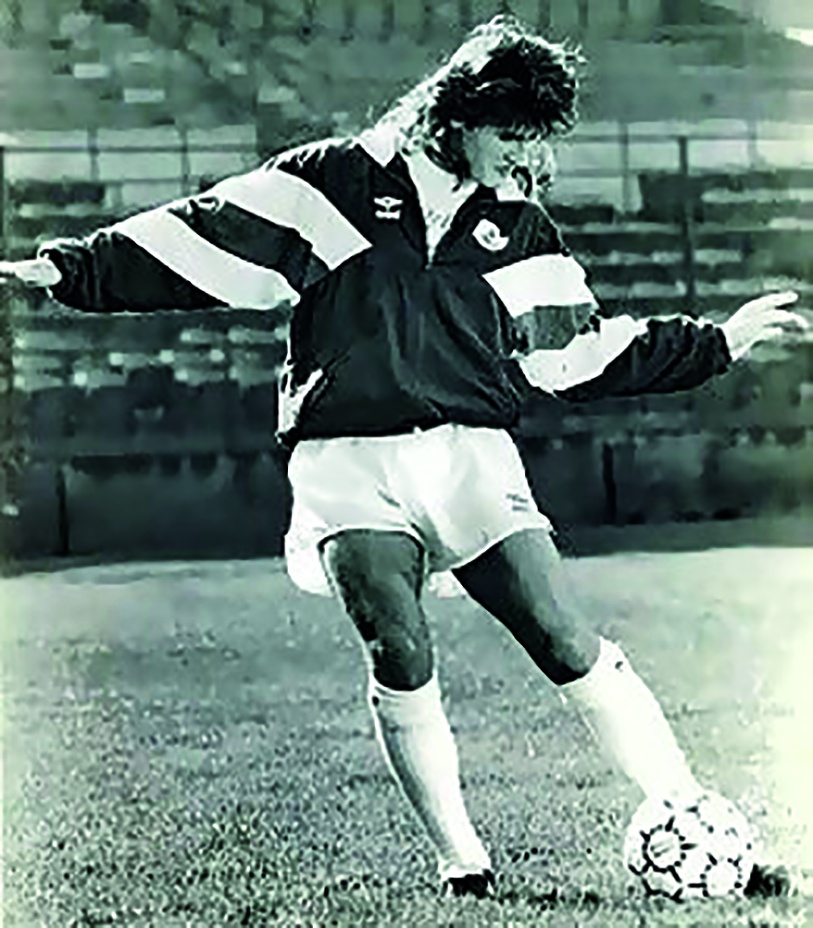 The starry list goes on to include ex Toulouse FC and Troyes Aube (FR) player Jean Paul Baole, ex Woodlands Wellington (SG) Rashid Chandalus from Morocco, ex Pan Africa, Simba SC (TZ) and Tanzania national team member Thomas Nyanda and Belgian national Othman El Bechouri who reportedly played for the mighty St Mirren in Scotland.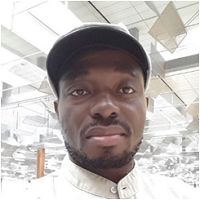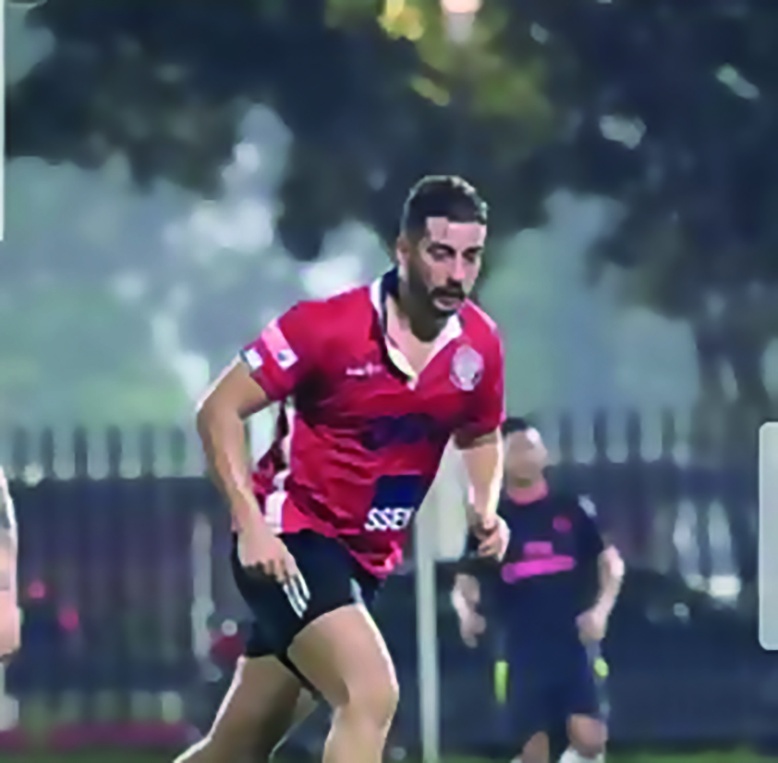 While legs and bodies may get older and become less willing to take orders from brains, the JIFL continues to go from strength to strength.
An update on the Geodis JIFL Cup – following a thrilling 2-2 draw (AET) with Azzurri, German Plus won the penalty shoot out to become the first finalist.
German Plus will meet the winner of Nomads v Cameroon in the Geodis Cup Final – date still to be set but likely played at the new (Asian Games) pitches at Senayan. It will be a great event.
If you want to join a JIFL team – you can start by contacting any of the JIFL Committee at www. jifleague.com, our Facebook page or directly – Phil on 0815 1302 5166, Roberto on 0858 8182 0828 or Laurent on 0811 1975 662
See you on the pitch!
Check out David Nesbit's debut novel: Twilight in Kuta: Love and lies in Indonesia