To help protect and maintain coral reefs of Indonesia, it is high time there were established proper regulations with an aim to create a successful business model in this field.
Coral farming is the answer. Starting from this, you can provide livelihoods for local communities, disseminate an ever new and experimental knowledge about marine wildlife, and accelerate coral restoration everywhere.
It has been about 20 years now since a French marine biologist launched this crusade in the rich and beautiful waters of the Indonesian archipelago. Vincent Chalias, 45, knows his trade like nobody else, particularly when it comes to mariculture; the art of cultivating marine organisms in the open ocean.
It all started with a commercial purpose, due to the incredible potential of Indonesian marine ecosystems. After studying marine aquaculture in France for three years, this native of Marseilles decamped to Kenya to learn the ropes of his trade for a company exporting ornamental fish. After landing in Bali on a business trip, he realised all the potential of the island in terms of assets.
The so-called "Island of the Gods" had everything required to start a successful aquaculture business: located in the golden triangle of marine biodiversity, the island has also an efficient international airport for export purposes. This is how Bali Aquarium – a company he founded with his Balinese associate Mr. Manumudhita – came into being in 2000, the first mariculture business of Indonesia, granted all necessary permits.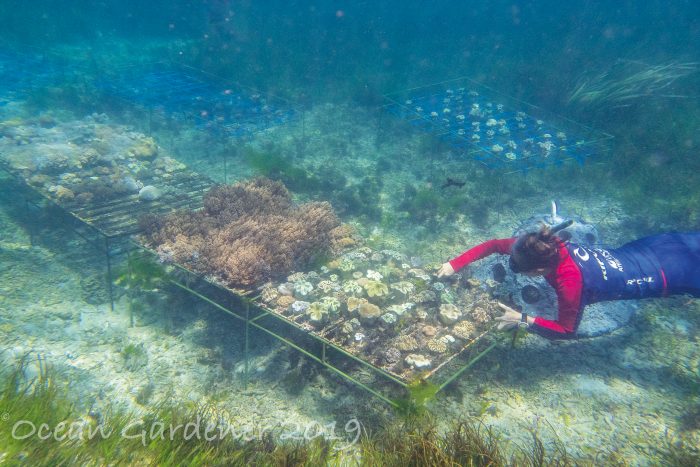 "Back in the day, you couldn't set up a coral farm near a hotel; it was considered a nuisance by the tourism industry. Nowadays, it's different. People are willing to go snorkelling or diving in a bid to discover our techniques and results. With the global warming issue and the bleaching of coral reefs worldwide, people are happy to discover that we are working hard on the matter," explains the expert, who gives lectures and keynotes all around the world about his research.
Since coral restoration became popular, he also set up an NGO named Ocean Gardener in 2016. Based on the needs for more education and an alternative source of income for coastal communities, this yayasan spreads the word that corals don't need to be taken from the reef anymore. Not only is the business model sustainable because the aquarist market is huge, but the produced corals can also restore other damaged reefs in other locations.
Ocean Gardener is working with village cooperatives and associations of fisherman, around its different sites located in Serangan, Candidasa, Banyuwangi, and is now expanding to Madura and Sumbawa. Tourists love to visit coral farms nowadays. Ocean Gardener offers basic planting knowledge and training for concerned holidaymakers too.
But don't get him wrong, this is no mad scientist business! Mariculture and restoration require a very high level of knowledge and experimentation, usually acquired from the lab, the aquarium, and the open sea. It's a new scientific field, merely 40 years old. Before becoming a win-win environmental solution for everybody, you need to know what coral should be grown and where in order to maintain balanced ecosystems.
So, is everything fine and rosy in the mariculture industry of Indonesia? No, answers Vincent Chalias. Since May 2018, the Indonesian Minister of Maritime Affairs and Fisheries, Susi Pudjiastuti, has suddenly ordered her office to stop confirming the form that allows coral exports, freezing the whole industry in a bid to protect Indonesian reefs. The market that was fueling mariculture, and consequently coral restoration, is no more.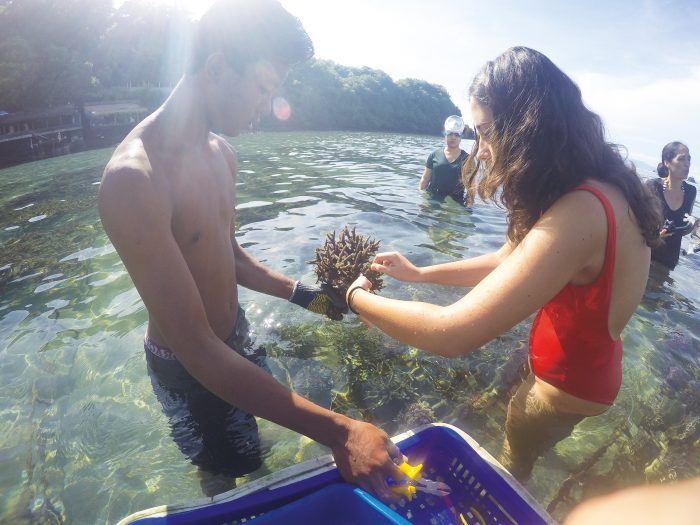 With no statement and no official decision taken, everything is in limbo and the stakeholders have no clue about what is going to happen next. "I'm the first to ask for a proper set of regulations. We know there are black sheep in the profession, pillaging the reefs for export. We know corruption remains rampant, we know academic knowledge is still scarce. That's why I think it's time to establish a think-tank on the matter," explains Vincent Chalias.
For the Frenchman, the decision to freeze the trade without further notice is an emotional one. Before the move, there were about 10,000 people linked to this activity in Indonesia. His own staff has been reduced from 55 people to 15 since the policy change. Developing mariculture was the best way to put an end to wildlife collection. Instead, the freeze now opens the door to illegal trade and all sorts of further damage to the ecosystem.
According to this marine biologist, it is now time for Indonesian universities to collect data to set a proper basis of knowledge in this field. They could get funding from the industry. The ministry should then establish new rules to organise the trade instead of putting it on hold entirely. "A reform of our line of business is absolutely unavoidable. We need to stop the illegal collection of corals. As the biggest archipelago in the world, Indonesia needs to be pro-active on this issue and cannot just bury its head in the sand," he asserts.
It is now time to act indeed. Indonesia cannot turn its back on this issue. Coral reefs are increasingly endangered worldwide, confirms this lecturer. Mariculture is not going to save the oceans, alone but it will likely help in delaying the effects of bleaching. With coral farming, local communities can set sanctuaries here and there all along with a business model that turns them into gardeners of the ocean.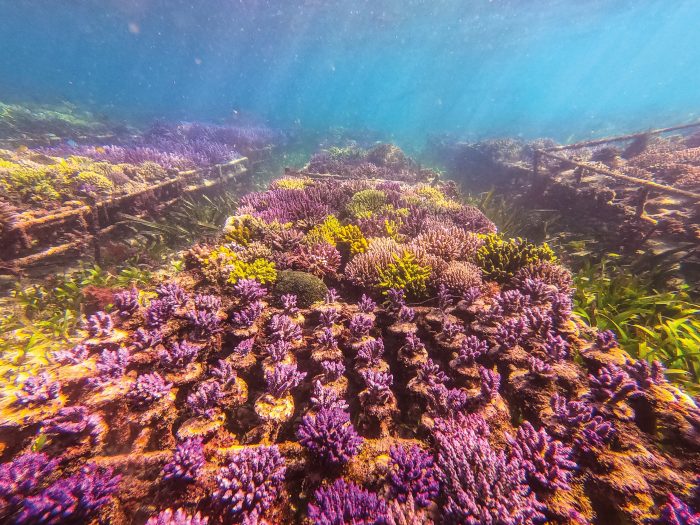 "So far, the Indonesian government is missing out on this issue. Instead, Indonesia, as the biggest archipelago in the world, should show the way and seize the opportunity to establish leadership," concludes the Frenchman.