Following ISIS terror attacks in Paris, Indonesian officials have been urged to step up the nation's counter-terrorism measures, as the country remains at risk.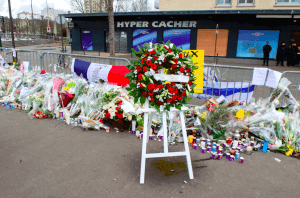 The recent terrorist attacks on Paris, for which the Islamic State group in Iraq and Syria (ISIS) claimed responsibility, has put countries around the globe on high alert. The incidents underscore some all-too-real dangers the militant group poses, particularly for those not living in the Middle East.
With a number of Indonesian civil servants reportedly joining ISIS mere weeks before the Paris attacks, and a recent ISIS threat to neighbouring Singapore, the world's most populous Muslim nation is seriously asking itself whether locals are safe from ISIS's ideology and its brutal attacks.
It's a harsh reality, but despite being generally regarded as a moderate Muslim nation, Indonesia can most certainly be considered fertile ground for the spread of ISIS ideology. Earlier in this year, Indonesian police confirmed 159 local citizens left the country to join the group, also known as ISIL or IS. The real number could be much higher, with officials estimating that more than 500 Indonesians may have entered Syria to link up with ISIS.
According to the Institute for Policy Analysis and Conflict (IPAC), the appeal of joining ISIS boils down to a few different factors.
In its September 2014 academic report titled Evolution of ISIS in Indonesia, IPAC writes: "The appeal of ISIS is different, [it's] a combination of religious prophecies involving Syam (greater Syria); [a] string of victories in Iraq in June that gave a sense of backing a winner; the resonance of the concept of the Caliphate; and sophisticated use by ISIS of social media."
For those who are less familiar, a Caliphate is a form of Islamic government led by a person considered a political and religious successor to the Islamic prophet, Muhammad.
Islamic prophecies and the dream of Caliphate
Islamic prophecies related to Syria have been well documented. A number of 'Hadiths' (reports of deeds, teachings, and sayings of the Prophet Mohammed) warn of a war between an Islamic army and an "infidel horde" in Syria, which is said to be one of the signs of the end of the world. The battle, which is referred to as the "Malahim" – an equivalent to the Armageddon in Christian teachings – will be won by Muslims, according to the Hadiths.
It's the conviction for fulfilment of this prophecy that fuels Jihadis to take part in the war in Syria. For them, to be able to fight in the grand battle promised by the prophet some 1,300 years ago is a privilege and an honour.
There is also the widespread longing by many Muslims to establish a true Islamic state, in which complete Islamic law is applied under the leadership of a Khalifah (the leader of a Caliphate). Indonesia is home to numerous Islamic groups and organisations that call for the unity of Muslims to form a Caliphate.
However, it's important to note that not all of these organisations employ, or tolerate, violence in an effort to achieve their goal. The Hizbut Tahrir organisation, which is arguably the loudest campaigner for a Caliphate in Indonesia, for example, focuses on creating mass community support and has never advocated violence.
IPAC reports that between July and August last year, allegiance ceremonies were held in a number of cities across Indonesia, in which an estimated total of 2,000 people swore oaths to support the concept of a Caliphate. Though the vast majority of those 2,000 will not have any interest in violence, the report explains the numbers "are an indication of the appeal that the idea of a Caliphate can generate in a devout public" like Indonesia.
Extensive but disjointed Jihadi networks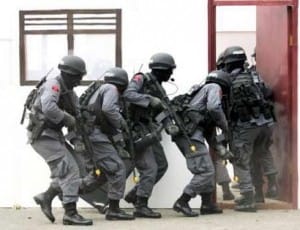 In late January, the national police confirmed 16 Indonesians were arrested in Turkey for attempting to cross the border into Syria. Director of IPAC, Sidney Jones, says the 16 Indonesians were linked to local terrorist groups. She adds that nearly all Indonesians who fly to Syria to support ISIS tend to be linked to existing Jihadi networks back home in Indonesia.
Jones specifically cites two out of the four Indonesian women detained in Turkey, who turned out to be sisters-in-law. Both of the women's husbands are members of a Jihadi network. One was involved in plotting a Bali terrorist attack, while the other fought and was reportedly killed in Syria.
The Jihadi networks, she adds, are extensive, stretching from the west to the east of Indonesia and have made their way into various Islamic groups and organizations. The pervasive nature of these networks makes it difficult for the police to track down and stop them.
One positive phenomenon, from the police's point of view, is the fact that radical groups are divided in their stance toward ISIS, with some giving support and others not. According to the police, this has in fact weakened local Jihadi groups.
Jihadi groups in Indonesia are split over the doctrinal issue of whether security forces of an idolatrous state could be condemned as "Kafir" (non-believers) institutionally, or whether they should be judged as individuals. Some groups believe all opposing forces should be considered non-believers, whose property should be seized or their blood shed, while others maintain the belief that this shouldn't be applied to everyone.
Notorious extremist group Jamaah Ansharut Tauhid (JAT), led by firebrand cleric Abu Bakar Ba'asyir, was split internally because of this dispute. Ba'asyir reportedly pledged his allegiance to ISIS leader Al-Baghdadi, then instructed all JAT members to support his decision or leave the group. This prompted a number of JAT members, including Ba'asyir's own son, Abdurrahim, to form a new organisation called Jamaah Ansyarusy Syariah.
Could ISIS strike in Indonesia?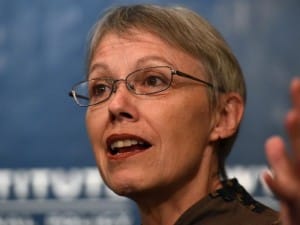 While the ISIS teachings have been welcomed by some groups in Indonesia, Jones told foreign journalists in Jakarta recently that a coordinated attack on the scale of the Paris strike is highly unlikely in Indonesia. This is partly because ISIS central is not interested in Southeast Asian nations, which are not considered an enemy or threat to the Islamic State.
Earlier this year, however, ISIS named Singapore as a possible target for attack, according to a report by S. Rajaratnam School of International Studies. The report suggests the ISIS threat to Singapore and Southeast Asian countries in general is indeed set to grow, following the growth of the Katibah Nusantara, an ISIS combat unit consisting of Southeast Asian fighters who find it easier to communicate in Bahasa Indonesia and Malay, rather than Arabic.
Taufik Andrie from the Institute for International Peace Building, an Indonesian counter-terrorism think tank, says that the region, including Indonesia, should not read too much into the threat, as the Katibah Nusantara unit is currently only focused on fighting battles in Syria and Iraq.
However, once the fighters return to their respective homelands, the situation could easily change. "If there is a wave of homecoming of ISIS-affiliated Katibah Nusantara [fighters], then Indonesia must be on alert, because they could carry out terror actions on home soil," Andrie told local media outlet Republika.
Attacks on Indonesian soil could also be prompted by the issuance of certain regulations on Jihadis and radical groups.
The idea of imposing travel bans to conflict zones, for example, could prove to be a problem. Theoretically, this could prompt Jihadis, who set their sights on fighting in the Middle East to launch an attack locally out of frustration.
It's now or never for local authorities
The government needs to be extremely careful in setting regulations on ISIS to avoid counter-productivity. That said, any realistic regulations on ISIS have been hard to come by, as its existence in Indonesia is merely in the form of ideology, which is naturally difficult to regulate and criminalize.
In August of last year, Indonesia declared it had officially banned ISIS in the country. However, no further action has been taken by legislators as a result of this ban. "Our legislation today is not sufficient to cover, prevent, or investigate those supporting ISIS," says Police Inspector General, Tito Karnavian.
Analysts say Indonesia needs a number of stronger laws to enforce its commitment to banning ISIS, as the existing laws make it hard for authorities to press criminal charges against Indonesian ISIS sympathisers.
Former chief security minister Tedjo Edhy Purdjiatno says the 16 Indonesians detained in Turkey would likely evade charges when they return home, as none of them are actually considered criminals in the eyes of the local law. The local anti-terrorism law also cannot be applied to these people, as Indonesia hasn't officially declared ISIS a terror organization.
Likewise, the five suspected ISIS militants arrested recently are likely to be charged for other crimes, but not for recruiting Indonesians to join ISIS, says Purdjiatno.
In order to fight the spread of ISIS in Indonesia, police say they will need the legal power to stop actions such as verbal support for ISIS, travelling overseas to support terrorist groups, and propagating terrorist ideology in the archipelago.