Are you familiar with the name Pastis Kitchen in Aston Hotel Kuningan? Open since 2017, a renewed concept has led to the change of name, Suasana Restaurant, built on the philosophy of a rooster crowing in the morning. Entering Suasana Restaurant, you will notice the iconic big rooster as their logo; it's a symbol for hopeful beginnings and good vibes to start the day.
Suasana Restaurant claims the rooster describes "Morning Glory," as it starts serving food from early in the morning, from 7 am until 11 pm. The list of food that Suasana offers is superb, serving varieties of menus, focusing more on Nusantara-based cuisine, with 90 per cent Indonesian food, and 10 per cent Western or Italian food.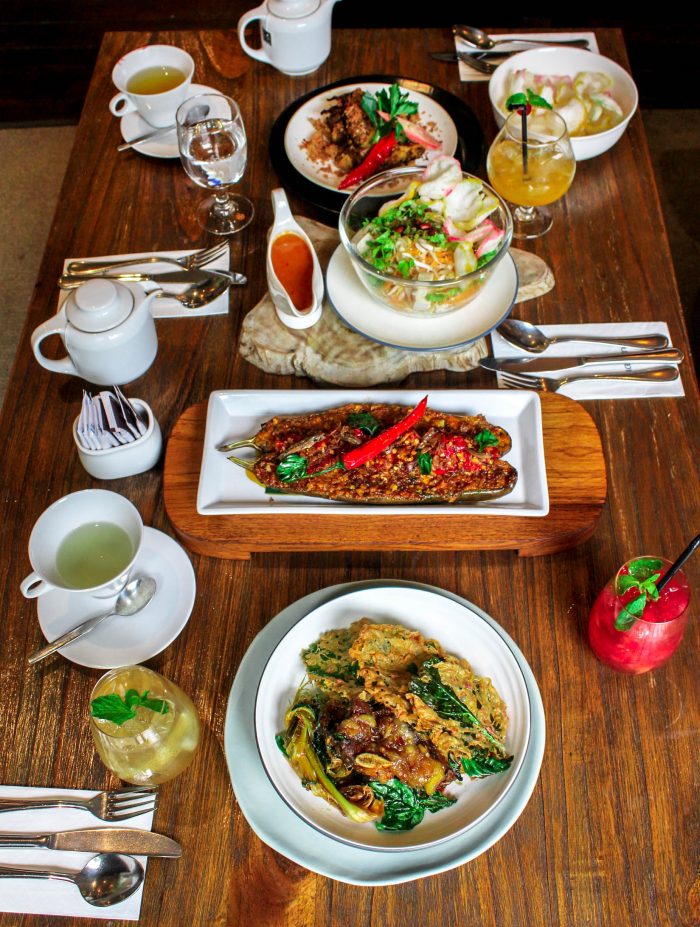 If you're a fan of exotic and tropical dishes, the most popular dish that people order is known as "Kerapu Gemah Ripah." Kerapu, as one of the most popular fish in Indonesia, is fried and served with a sauce made of fresh-cut pineapple, cucumber, and sour sauce from Thailand. Although Suasana Restaurant serves Indonesian food, Executive Chef of Suasana Restaurant, Hendra Kurniawan, stated that "we also try to incorporate different techniques and give some fusion to the dishes that are originally Nusantara-based inspired."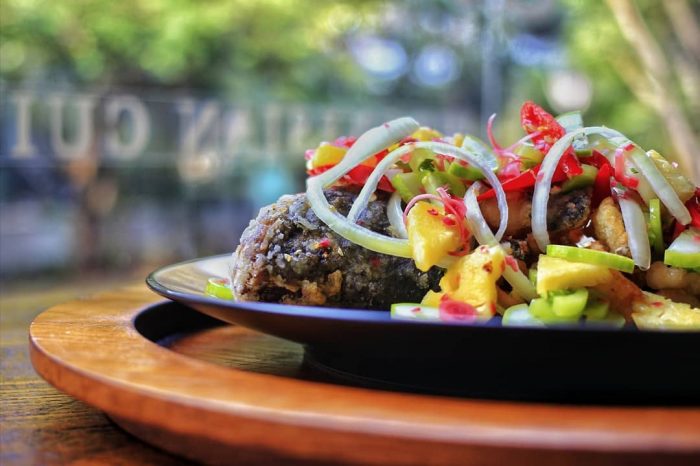 Asinan Jakarta is a good complement for the dish; the mixed sour vegetables served with peanut sauce is very compatible eaten with rice. A good old terong balado with sambal ikan teri; eggplant cooked with traditional spicy sauce and anchovies then topped off with sambal anchovies. Indonesian food is mostly spicy, however, the chef knows how to incorporate a balance of flavour into each dish, such as ayam pedas kecombrang paired with a subtle omelette. Bringing some sweetness after all the spicy dishes, iga dimadu is the way to go; tender ribs with honey-like flavoured sauce served with deep-fried vegetables to balance the palette.
For dessert, pisang goreng tawangmangu is one of the options – a crunchy melted cheese banana is one of the most favourite desserts in Indonesia. The banana is dusted with icing sugar and served with palm sugar syrup.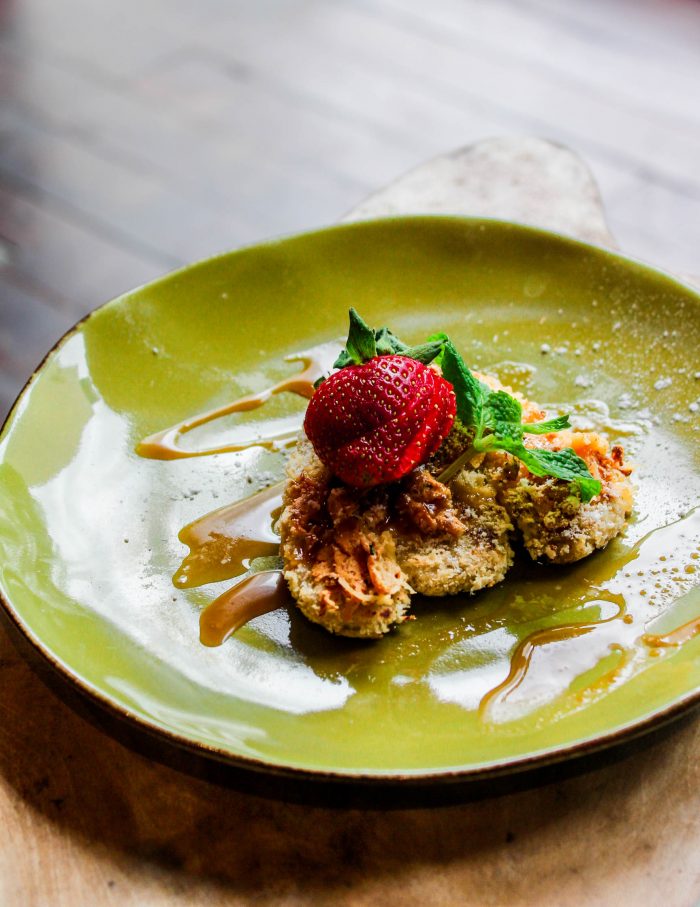 The interior design of Suasana is very intriguing. It is inspired by the colonial era, hence being very spacious with a lot of sitting areas to meet your needs. There's a formal dining area, casual lounge with smoking area, and a bar. Behind the generous divided space, there is a hidden gem – a glasshouse. With its inviting design, glass doors, and gothic-like chandeliers, this room can be used for meetings, training sessions, weddings, celebrations, birthdays, buffet dinners, and many more. Suasana Restaurant also offers different private cosy areas for meetings, presentations, and workshops.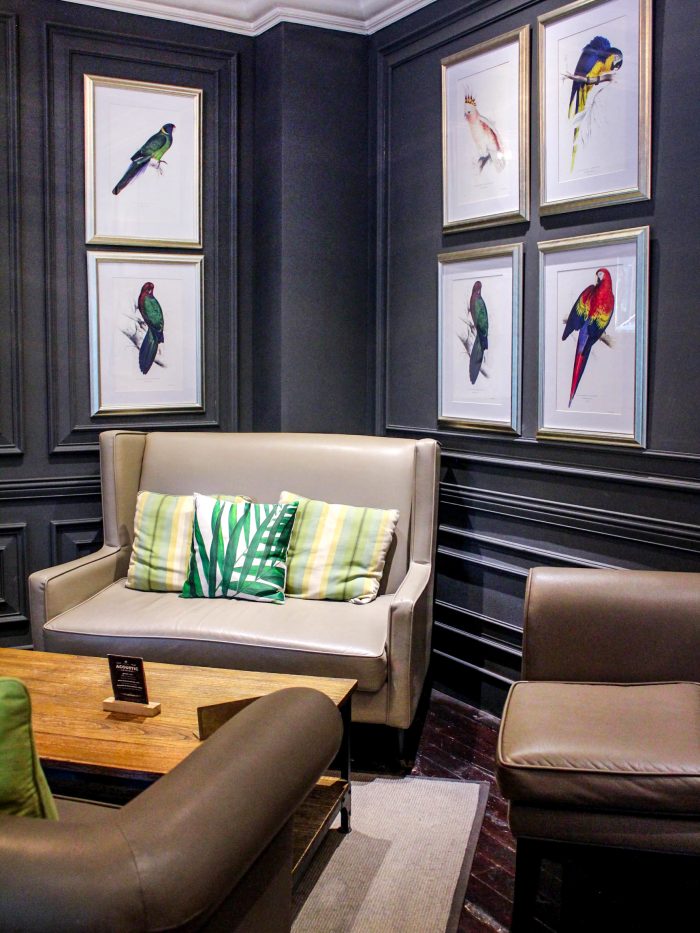 Also, if you are not up to heavy meals, Suasana offers some light bites and desserts, and you can pair them with the drinks offered by the bartender. The bar serves variants of drinks, both alcoholic and non-alcoholic, from cocktails and mocktails to wines, beers, and many more.
For more information, email to [email protected] or visit the website www.thekuningansuites.com or their Instagram @SuasanaRestaurant. Address: Jl. Setiabudi Utara, South Jakarta at Aston Kuningan Suites