The collaborative weekend-long festival features a lineup of exciting and educational events on veganism.
Indonesians, especially the citizens of Jakarta, are increasingly becoming more familiar with sustainable living. These past few years have seen an increase in interest among people in the vegan lifestyle and its benefits for the body's health and the environment in general.
Answering this rising enthusiasm, coupled with the growth of vegan communities in major cities around Indonesia, Green Sedayu Mall and Hilton Garden Inn Jakarta Taman Palem once again collaborate with Indonesia Vegetarian Society (IVS), Vegan Society Indonesia (VSI) and World Vegan Organisation (WVO) to present The 8th WVO Conference & Vegan Festival in conjunction with the World Vegan Film (Asia). These international-level occasions fall under the Vegan Festival Indonesia 2023 from 12-14th May; afterwards, the festival will continue to Bali from 15-17th May 2023.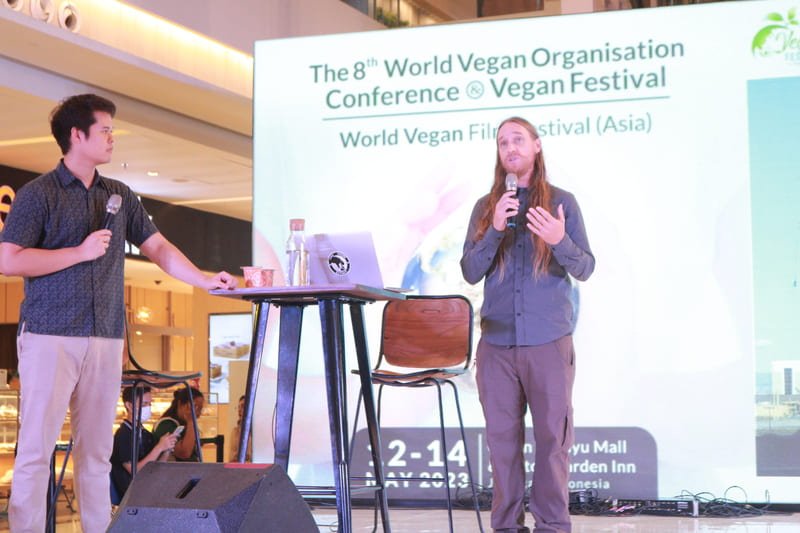 Themed "Go Vegan for A More Sustainable World", this event facilitates a meeting of vegan communities, activists, academics, and professionals to share their knowledge, practice, and experience to create a healthier and more sustainable world.
Sawitri Setiawan, Director of Leasing & Commercial at Amantara, Agung Sedayu Group, said: "From the success of the Vegan Festival Indonesia 2022, we present this year's event for the vegan communities and a wider audience. The event's focus on sustainability goes together with Amantara's principle for a better life."
The 8th WVO Conference gathers well-known figures for keynote speeches, panel discussions, workshops, and presentations about veganism, from nutrition to health and the environment. Meanwhile, the Vegan Festival features related products and services, children's activities, charity programs, a blood drive, and live music series. Visitors also can enjoy various local and international culinary menus from vegan ingredients such as pizza, burger, sashimi, takoyaki, toppoki, martabak manis, ice cream and pastries, nasi woku, rendang, soto Betawi, and bakso.
Moreover, the World Vegan Film (Asia) screens movies about the vegan lifestyle and the industries involved in it. The weekend event includes a discussion session with a special guest, Keegan Khun, a director and film producer from the US famous for Cowspiracy: The Sustainability Secret and What the Health, the latter featuring Joaquin Phoenix as its executive producer. Keegan will share his knowledge and experience about the importance of veganism and sustainable living.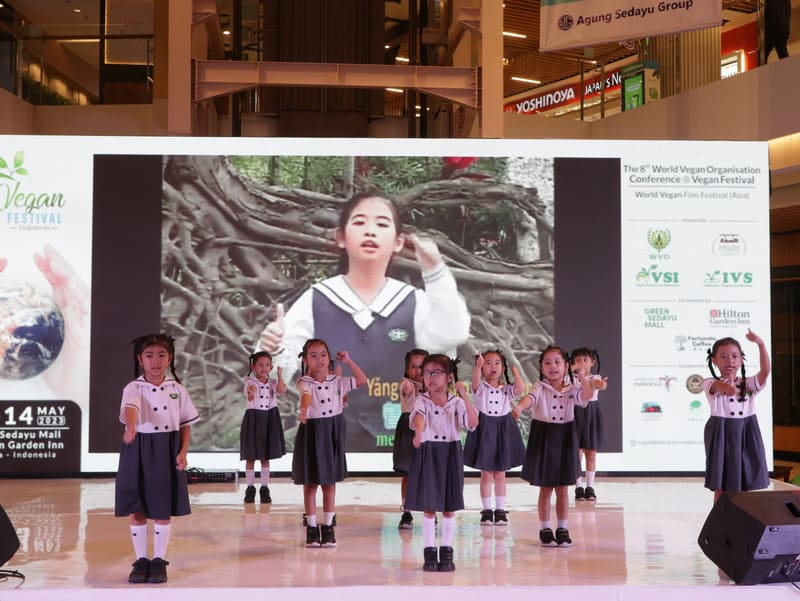 Specifically for the World Vegan Film (Asia), the event happens at The Garden Ballroom on the second floor of the Hotel Hilton Garden Inn Jakarta Taman Palem. This hotel and the two apartment towers adjacent connect to Green Sedayu Mall as part of the 2.2-hectare Green Sedayu Taman Palem superblock. During Vegan Festival Indonesia, visitors staying in the Hotel Hilton Garden Inn Jakarta Taman Palem may order a special vegan menu for breakfast and room service. The hotel has 168 rooms of five types with facilities from a gym to an outdoor swimming pool, a coin laundry, room service, and The Garden Grille&Bar restaurant.
Besides Vegan Festival Indonesia, Green Sedayu Malls also offers lifestyle tenants, including Indonesia's first compact Uniqlo store (newly opened on 5th May 2023), Sportstation, Kidstation, Mr DIY, ZAP Beauty Clinic, and Optik Melawai. There is also Farmer's Market for daily needs, Anytime Fitness for the gym, Cinema XXI for spending time with friends and family, and F&B tenants to dine together.
By combining an enriching event with interactive discussion, Vegan Festival Indonesia 2023 aims to educate the public about veganism and show how sustainable living contributes to the environment, healthy living, society, and the Earth.