As a country with a fledgling democracy, this year is an exciting year for Indonesia because we're going to hold the general election only for the fourth time after reformation in 1998. Eligible voters will go to the voting booth on April 9 to elect members of the House of Representatives (DPR), as well as Regional House of Representatives (DPRD), and Regional Representative Council (DPD), and the elected members will have a seat in the house for the next five years.
It is often mistaken, but Indonesians will not elect a new president at the legislative election because the presidential election will be held separately after the legislative one is concluded with the date yet to be determined. The results of the legislative election will bear a huge significance on the presidential election because a rule of presidential threshold is enforced. According to the 2008 election law, only political parties or coalitions gaining 25 percent of popular votes or controlling 20 percent of seats in the DPR will be eligible to nominate a presidential candidate.
However, while we're waiting for the legislative election results to come out, some presidential candidates have made announcements about their nominations. Technically speaking, nobody is a formal candidate yet, but here are the names that are believed to stand a chance to be the next president of Indonesia.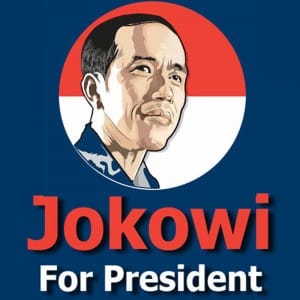 Joko Widodo
Jokowi is a political phenomenon not too dissimilar with 'Obamamania' in the US. Ever since he came to prominence as mayor of Solo, he captured people's attention with his humble, down-to-earth personality. His triumph at the DKI gubernatorial election in 2012 was widely predicted in spite of running against the incumbent and being paired with Basuki Tjahaja Purnama (Ahok) from a minority background.
Backed by the Indonesian Democratic Party of Struggle (PDI-P) that is predicted by analysts to finish first in the legislative election, the populist Jokowi has the whole country raving about his candidacy since it was announced on March 14.
Yunarto Wijaya, political analyst from Charta Politica, thinks the main key behind Jokowi's popularity is generating political trust from the people. "He uses a bottom-up approach. He listens first to what the people need before he acts. This political trust has been missing all these years from our leaders. This trust is built upon populist, low-context communication style. Jokowi makes it look like there's no distance between the people and him," says Yunarto.
Jokowi's modest character is also enriched with his attention to small things, something that is emphasized by Yoes Kenawas, an adjunct lecturer of Parahyangan Catholic University: "He's unique, he's known for being somebody who has meticulous attention to detail. I think if he's elected, he will keep monitoring the development of projects."
Jokowi is also known for his blusukan routine, a series of impromptu visits to public places and government institutions that also enhanced his popularity.
Iman Sjafei, a political campaign specialist, suggests that Jokowi's approach actually differs from his party's trait: "Jokowi's humble character is actually not on the same track with characters of PDI-P that tend to be spirited and hard. But I think what Jokowi offers the people is far more appealing to the people than what his party does."
But Jokowi's candidacy also garnered criticism, mainly because, in order to run for presidency, he has to leave the governor seat that he's been holding for 1.5 years. His critics also say that there's not much he has achieved during his term as DKI governor.
"I don't think I can say that he's tested as a leader in terms of capability," said Yunarto. "During his 1.5 years as governor, substantially there hasn't been any major change, except for change of public trust to its leader. But we can't judge Jokowi by his programs. He builds his values differently. He never talks about big ideas. What he encourages is participatory democracy. He gains trust from stakeholders, including the people, so all of them are willing to participate to work."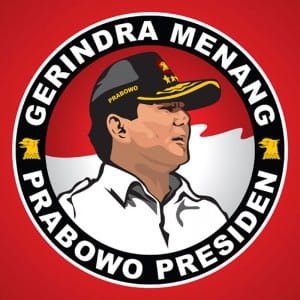 Prabowo Subianto
Before December 2012, when Jokowi's figure entered the national stage, the former lieutenant general turned businessman always came on top of the polls as the most desired presidential candidate. In 2009, Prabowo ran as a vice-president candidate to Megawati Soekarnoputri but could only manage to finish behind Susilo Bambang Yudhoyono – Boediono. This time, the chairman of the Great Indonesia Movement Party (Gerindra) comes back stronger and aims for the presidential seat. Interestingly, one of the reasons why Prabowo is popular is because many people see him as the total opposite of President SBY.
"Prabowo consistently brands himself as somebody who's willing to fix the country from fundamentals like welfare of the people. His message for social welfare is twinned with his brand of nationalist values. Prabowo is content with his image as a focused and firm person, creating a contrast to the reigning president that is perceived by many as 'soft'," says Iman.
"He's like the antithesis of SBY," adds Yunarto. "When people think they had enough of President SBY who's perceived as normative and full of doubt, along came the figure of Prabowo with his vigorous, daredevil attitude. This caught many people's attention." Yunarto continues, "If we take a look at his party, we have to admit that Prabowo is well-organized. The legislative candidates of Gerindra are extraordinary. They could attract quality candidates and local leaders. This means he's somebody who knows a territorial battle and has a massive impact of his electability."
Despite frequently portrayed with nationalist values, Yoes suggests that Prabowo might not be as rigid as he seemed: "If elected, I think he would be pragmatic and some businessmen that are close to him would benefit. His rhetoric might be nationalist, but we have to remember that his father (the late Prof. Dr. Soemitro Djojohadikusumo) is a member of the so-called Berkeley Mafia. His brother is a businessman. To some extent, Prabowo has been a businessman himself. Chances are, his economy model is similar to Soeharto's."
Compared to other candidates, Prabowo has the clearest vision and some of his ideas are implemented in programs, but this may not be what the voters are looking for.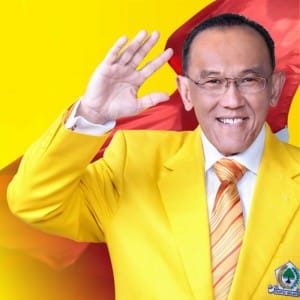 Aburizal Bakrie
After he was elected as the chairman of the Golkar party in 2009, it's crystal clear that the businessman and former minister in President SBY's administration aspired to run for presidency in 2014. While his party is predicted to finish strong in the legislative election, it remains a mystery how he will fare in the presidential election.
"Ical is a hardworker and very pragmatic. He invites anybody to come on board as long as it's for his benefit. His economy is capitalistic and he's very close to local businessmen. Not so long ago he had a dispute with Rothschild. I assume this kind of character might scare foreign investors to come. He's a solid example of political oligarchy," says Yoes.
Bakrie's business instinct and organisation skill is also echoed by Iman as his biggest political asset: "I think Bakrie and Golkar are more structured and a step ahead of other parties in terms of organisation. He also offers an economic platform that he envisioned will last until 2045, although his brand is not as strong as Prabowo's and Megawati's."
Yunarto opines that the biggest threat to Ical actually comes from his own party. "The common problem for Golkar candidates all these years is no candidate could get bigger than the party. Golkar is too big to be designed as a political machine for one person only. That's what happened to Wiranto in 2004 and Jusuf Kalla in 2009. Golkar has a lot of brilliant politicians who have their own mass who, in turn, aim for government seats for themselves. This is why they couldn't be solid internally."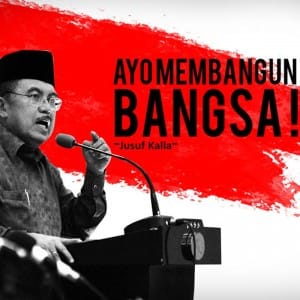 Jusuf Kalla
The former vice-president lost a presidential election in 2009, but his name comes into the equation as a potential candidate to re-assume his old position as the number two in command. Several presidential candidates are reported to put interest in Kalla potentially paired with Jokowi as the most lauded by analysts.
"Kalla doesnt have to advertise himself anymore. His tenure as vice-president from 2004-2009 is fondly remembered by the Indonesian people. He's well-planned, responsive, and a bit opportunistic," said Iman.
"Jusuf Kalla is a popular candidate, but not being backed by any party is a minus. He doesn't have any incentive to negotiate and some would think that he's a far more dominant figure as number two as he had shown during his vice-presidency. But a lot of surveys suggest that JK will raise electability of any presidential candidate, including Jokowi. This is an advantage," said Yunarto.
Other Candidates
Outside the front-runners, some other politicians have also declared their interests to run for presidency.
"Names like Mahfud MD, Gita Wirjawan, Dahlan Iskan, Pramono Edhie, Anies Baswedan, will only manage to be vice-president candidates at best. They don't have enough backing from political parties," said Yoes.
"Hatta Rajasa could be an outside bet. His political skills are fantastic. He could manage to be a minister in four different cabinets and as an administrator, he knows how to govern. The problem is he doesn't have any incentive," concluded Yunarto.