The Western Australian (WA) government is increasingly strengthening trade and investment relations with Indonesia.
Earlier this month, Western Australian Premier Roger Cook brought 130 business delegations focused on investment and trade in the areas of energy transition, creative industries and digital economy, international education, primary industries and tourism.
Premier Cook said, "This historic trade mission to Indonesia – my first overseas mission as Premier – will play a central role in Western Australia's future and specifically our plans to diversify our economy.
According to him, "Indonesia is a recognised and trusted partner and that is why it is vital we explore new ways to deepen our relationship – one that delivers investment opportunities and local jobs for Western Australians.
Premier Cook's seriousness was demonstrated by bringing 130 delegates the largest in the history of WA's trade mission with Indonesia, he continued, "The sheer scale of this delegation demonstrates how seriously we take this relationship, which is why three key members of my Cabinet joined me on this mission, to represent as many Western Australian interests as possible.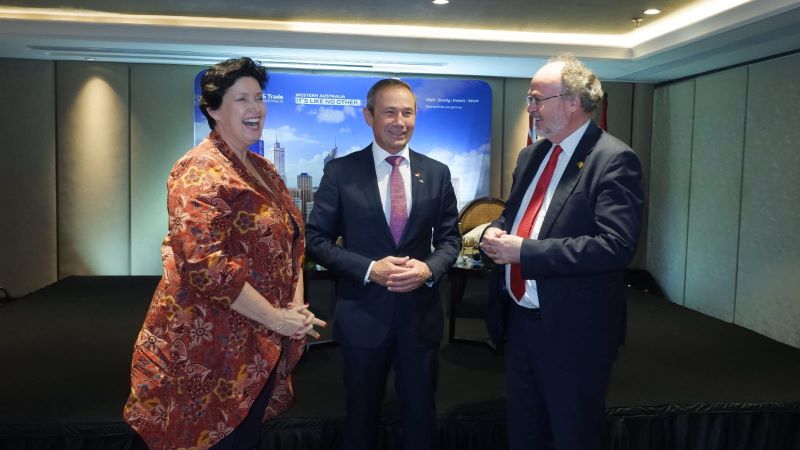 From the economic point of view, WA exported AU$3.8 billion of goods to Indonesia in 2022, above the annual average of AU$2.3 billion over the past 10 years. WA accounted for a quarter of Australia's total trade in goods with Indonesia in 2022, and 30 percent of Australia's goods exports to Indonesia in the same year.
Indonesia is a significant trading partner with WA, with AU$4.6 billion of goods traded in 2022, and The state's petroleum exports to Indonesia rose 16 percent to AU$1.2 billion in 2022.
The Indonesia Connect Roadshow was held in three locations, namely Jakarta, Surabaya and Bali. Together with East Java, WA is celebrating 33 years of sister-state relationship which is extended for another five years.